Free shipping in DK to a local package box ⎮ Free International shipping above 1800DKK
---
---
---
Zenia is one of those women who have courage like no other.
From moving to England at 20 years old, following her dream of becoming a singer, she was a lead singer in a band and did back-up vocals for Robbie Williams (how insanely cool is that?!) to coming home to Denmark, quits her job and starts as an entrepreneur, helping women recover from eating disorders. We were invited to her beautiful home in Northern Zealand, Denmark to talk about life and everything in between, and of course take some photos of Zenia's amazing home (and artwork)and the beauty herself.
---
A sustainable healthy lifestyle
---
The focus on living a healthy life has become more trendy the last couple of years, but how can we live a healthy life without being on diet after diet, and instead be succesful with healthy eating habits? As Zenia writes on her blog ''Behind every diet, there's a potential risk to develop an eating disorder - a frustration many women (and men) deals with daily''. Having been on several diets and after having eating disorders, Zenia knows what she talks about, but more importantly, she knows how to recover from diets and eating disorders.
With her recovery programs, she helps women and men with eating disorders, but also helps people who just want to change habits, get in shape and become more healthy with a long-term perspective. She arranges retreats where the body and mind are in focus, combining exercise, talks and conversations about getting a healthy relationship with your body and food. On top of that she is a mother of two and is expecting a third child.
---
---
---
---
Age: 40.
Where are you from:

I'm half-bred - partly Danish/ partly Croatian.

 

Favourite breakfast:

Croissants and coffee - pancakes on Sundays.

 

Favourite garment in your wardrobe:

My white banana coat from Gritt & Borris.

 
Favourite travel destination: I love visiting the United States: Boston, New York, San Francisco. Otherwise the Maldives are nice too.
---
---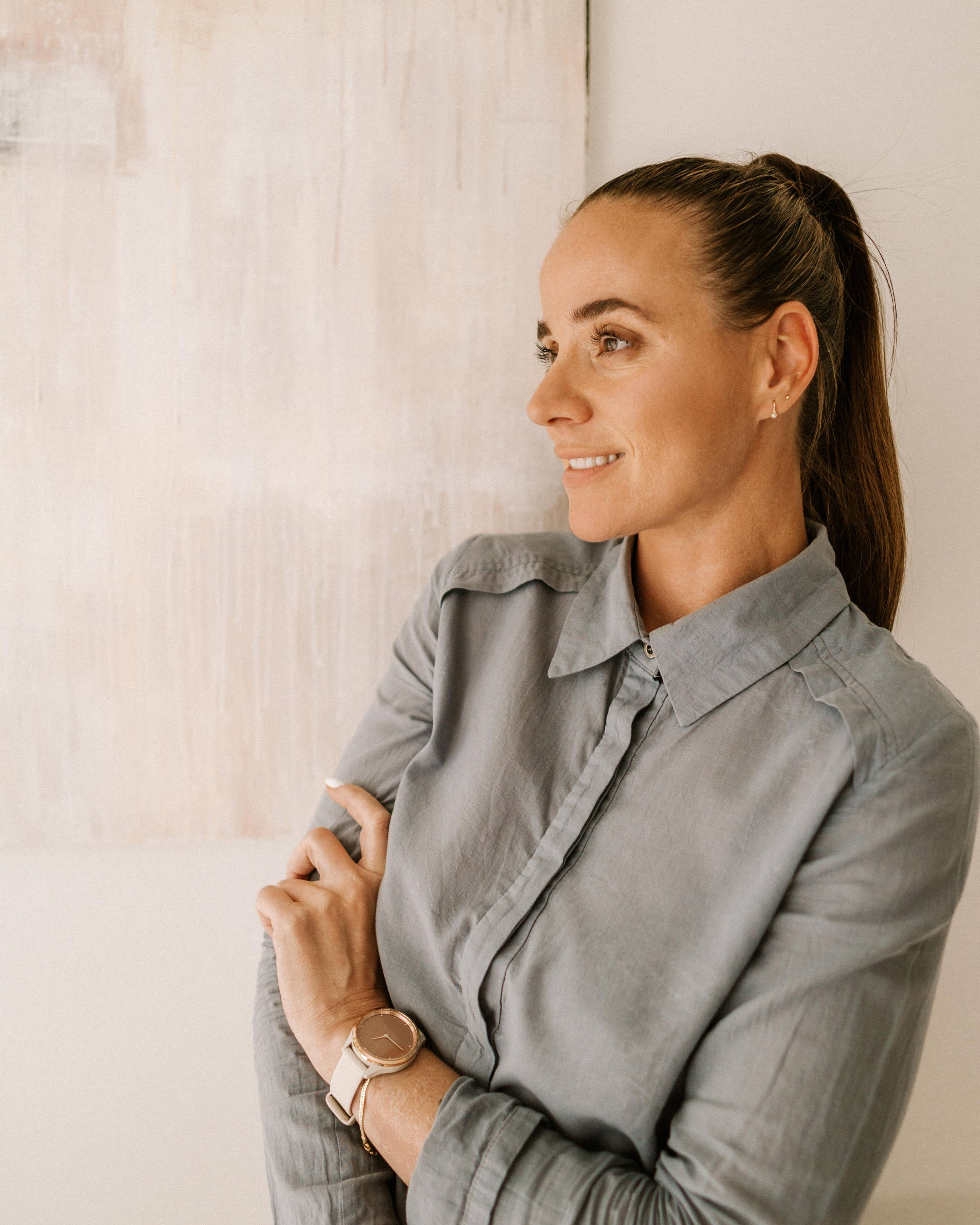 ---
---
---
---
How do you implement sustainability in your everyday life?
I try to limit the use of plastic, reusing old marmalade glass jars and glass containers. I limit the amount of food waste and will always try to incorporate vegetables and half empty products into my cooking leaving little to no waste. If I can walk somewhere, I will walk (which my kids find quite annoying) especially when traveling. I think walking is a wonderful way to explore new cities and enjoy nature.
Why is sustainability important to you?
I think we all have to take responsibility. The climate is changing rapidly and the consequences are devastating and quite depressing.
Any quote or wise words you want to share with us?
There is no reaction without action – Newtons third law. This doesn't only apply to physics but life in general. If you want something to change you have to take action.
---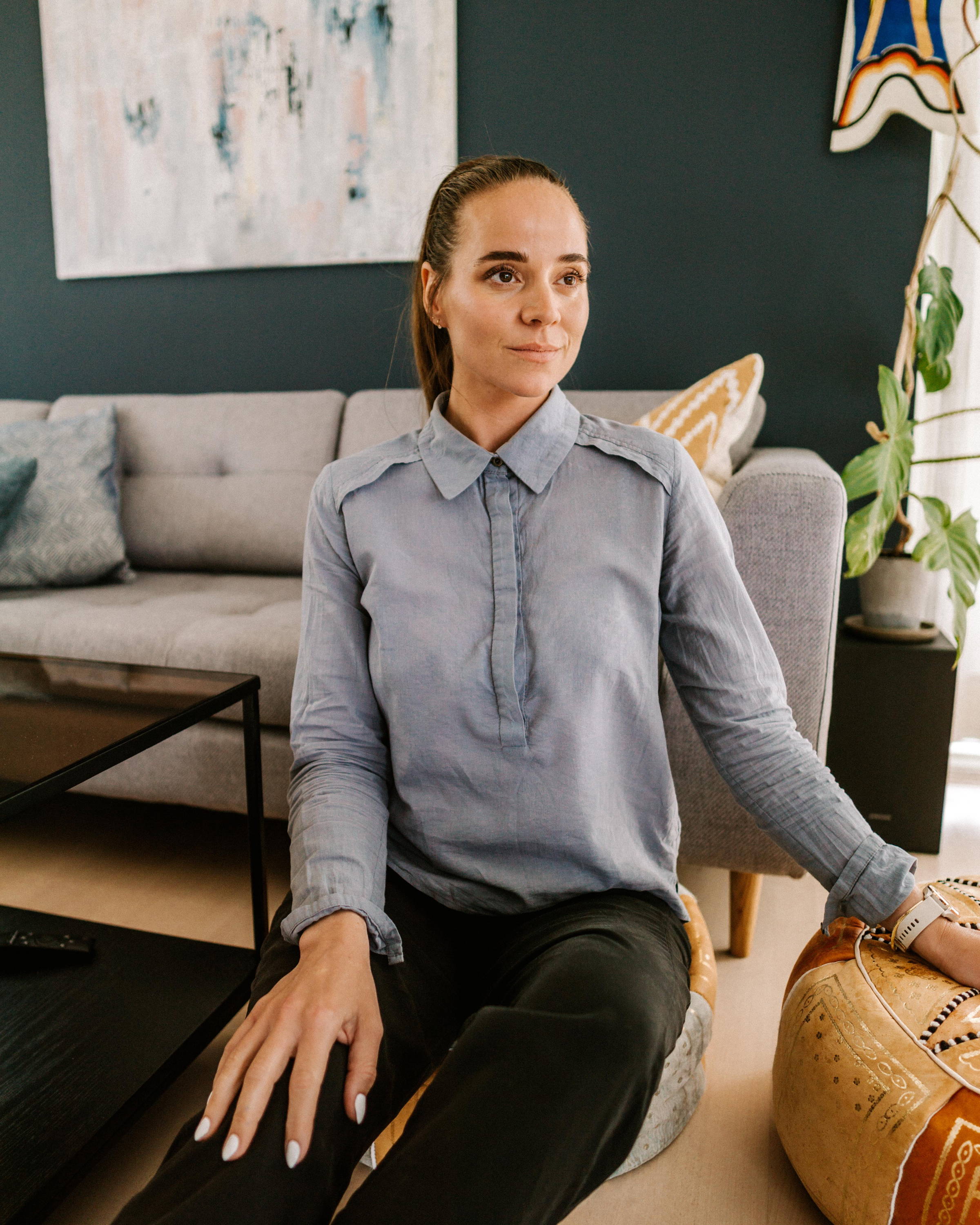 ---
---
Tell us about yourself and where you are from?
I am born and raised in a small city Jægerspris in Denmark. I'm a coach/mental health advisor and CEO and founder of Santini Recover. I help women with eating disorders to attain food freedom.
What was your dream profession as a child?
I always loved singing and wanted to become a singer. I pursued that dream and moved to London when I was 20 years old. I stayed there for 3 years where I was a lead singer in a girl band called The Licks. During this time I made backing vocals for Robbie Williams and toured Europe on a tour bus. I found that the music industry and the lifestyle of a musician was too compromising on my other goals and values. I appreciate the experience and sometimes I miss the music and the microphone, but I don't regret leaving that dream behind.
When and how did healthy eating and training become a part of your life?
I always found nature astonishing in terms of natural medicine, herbs and nutrients. I studied to become a Naturopath IBM and that certainly had an impact on me to the point where I took it too far. I was obsessed with healthy food and felt guilty when I ate an apple that wasn't organic or even a cooked meal (raw food was quite big at the time). My goals were unrealistic and when I couldn't fulfil my own, high demands I would swing into the other end of the spectrum and eat huge amount of what (I then would have considered) unhealthy foods. I no longer label food as healthy/unhealthy, good/bad. To me it's all about balance.
What made you choose to help others with eating disorders?
I was constantly thinking about food. The unbalanced and restrictive diet led to bulimia. I was always either depriving myself or overeating.
I felt deeply ashamed by my own lack of control and had severe body issues. This continued until my early 30'ies.
One day I finally reached the end of the pit and acknowledged that recovery was less painful than allowing myself to feel the emotions I had tried to distract myself from, for so long. I began and designed my recovery journey. I realised that I wasn't faulty and broken. That I could fully recover - an option I never thought possible.

One summer day at the beach in Croatia I was in my bikini eating an Italian gelato. I felt carefree and whole. I was just sitting there. In the sun. Enjoying an ice cream with my husband and my kids. With this epiphany I quit my job as soon as I returned home to Denmark. I wanted other women to experience the same freedom as I did.
---
---
---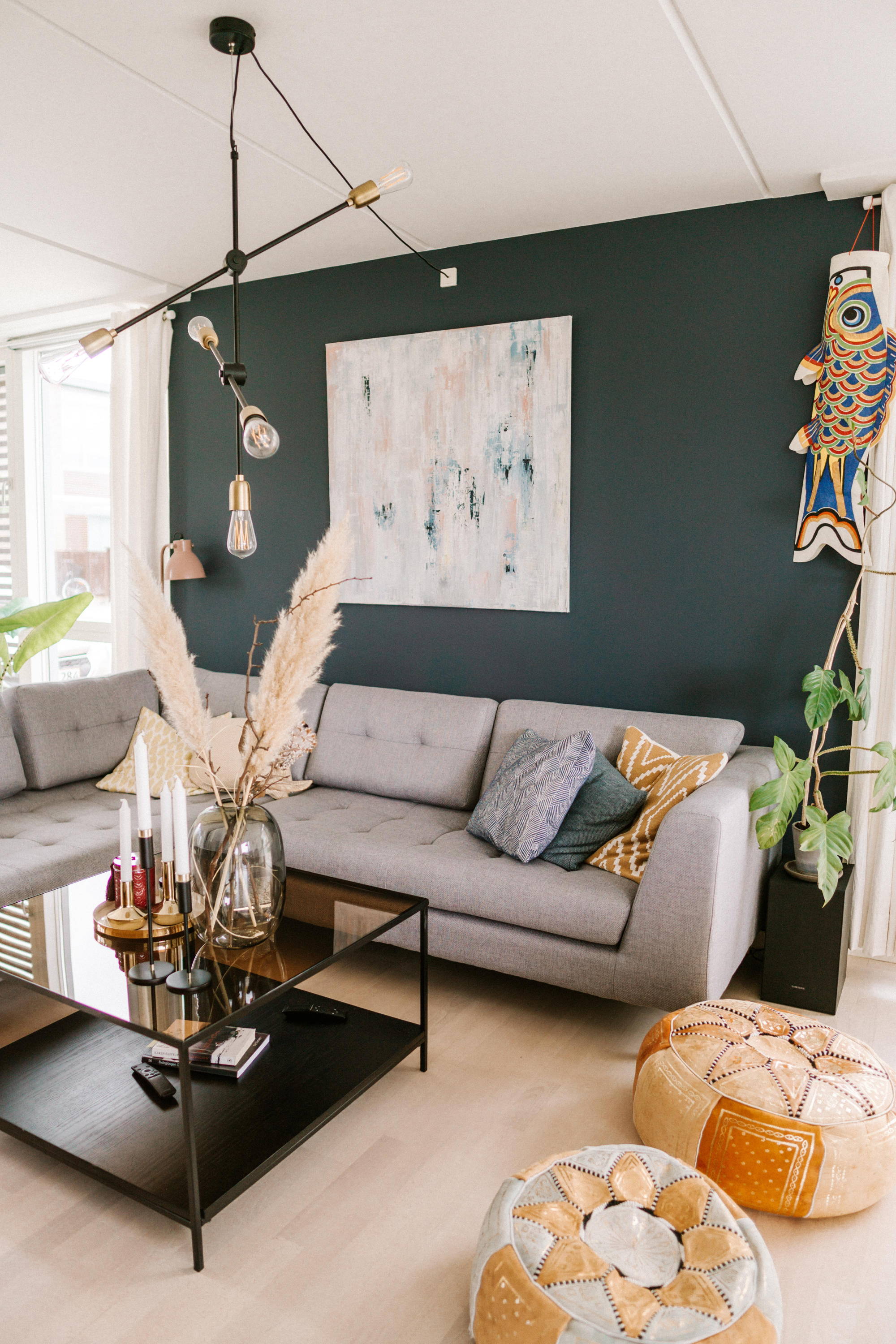 Zenia has painted the paintings in their home. She's a woman of many talents!
---
Zenia bought the Moroccan cushions in Tanger to Martins' regret. The cushions and two hand painted plates took up an entire suitcase. They had to pack the rest of their belongings in plastic bags and bring as hand luggage.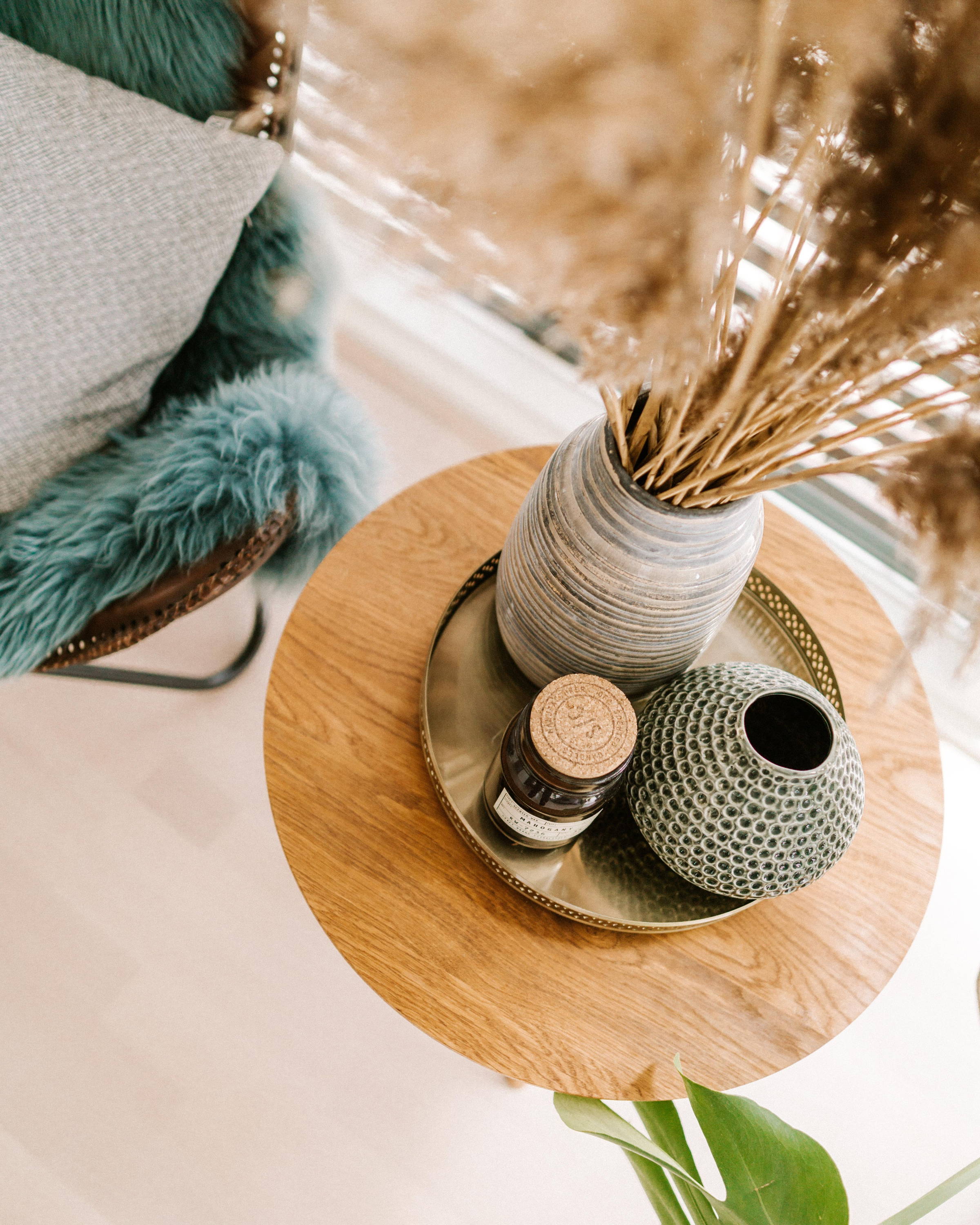 ---
---
What does a healthy lifestyle mean to you and what are the benefits to you?
A healthy lifestyle includes taking care of the entire body, mind and spirit. Foodwise I live after the 80-20 principle. In my life there are no food restrictions. I eat what I want – not what I think I should. I love to move my body and do strength/resistance training 4 times a week. More importantly I LOVE a good walk in nature. Walking will always be my all-time favourite activity. Is so simple. No equipment needed and fresh air is always available. I walk a minimum of one hour every day – 7 days a week. I think rest is important and therefore I'm a regular meditation/nap advocate. I love winter bathing enjoy cold dips in the fjord where I live during the colder months.
How do you maintain a healthy lifestyle and motivate yourself?
The more you make it a habit doing things for yourself the easier it becomes to maintain these good habits. Make it a priority to form habits that give you energy, lift your mood, makes you proud, strong and capable.
Habitual behaviour is formed by repeated, regular routine until they become automatic – at this point they are done with minimal effort. By building good habits you no longer have to rely on motivation or willpower.
Could you tell us more about your Recovery Programs and who are they for?
Mostly my recovery programs are for women and men with eating disorders. That being said most women I've met are what I call unconscious eaters or emotional eaters and have a problematic relationship with food and their appearance. Therefore, my clients are women and men of all ages. My programs apply to anyone wanting to let go of old habits, guilt and shame and live a life not based around food. I also do personal training and some of my clients simply come for the tough-love-motivation.
---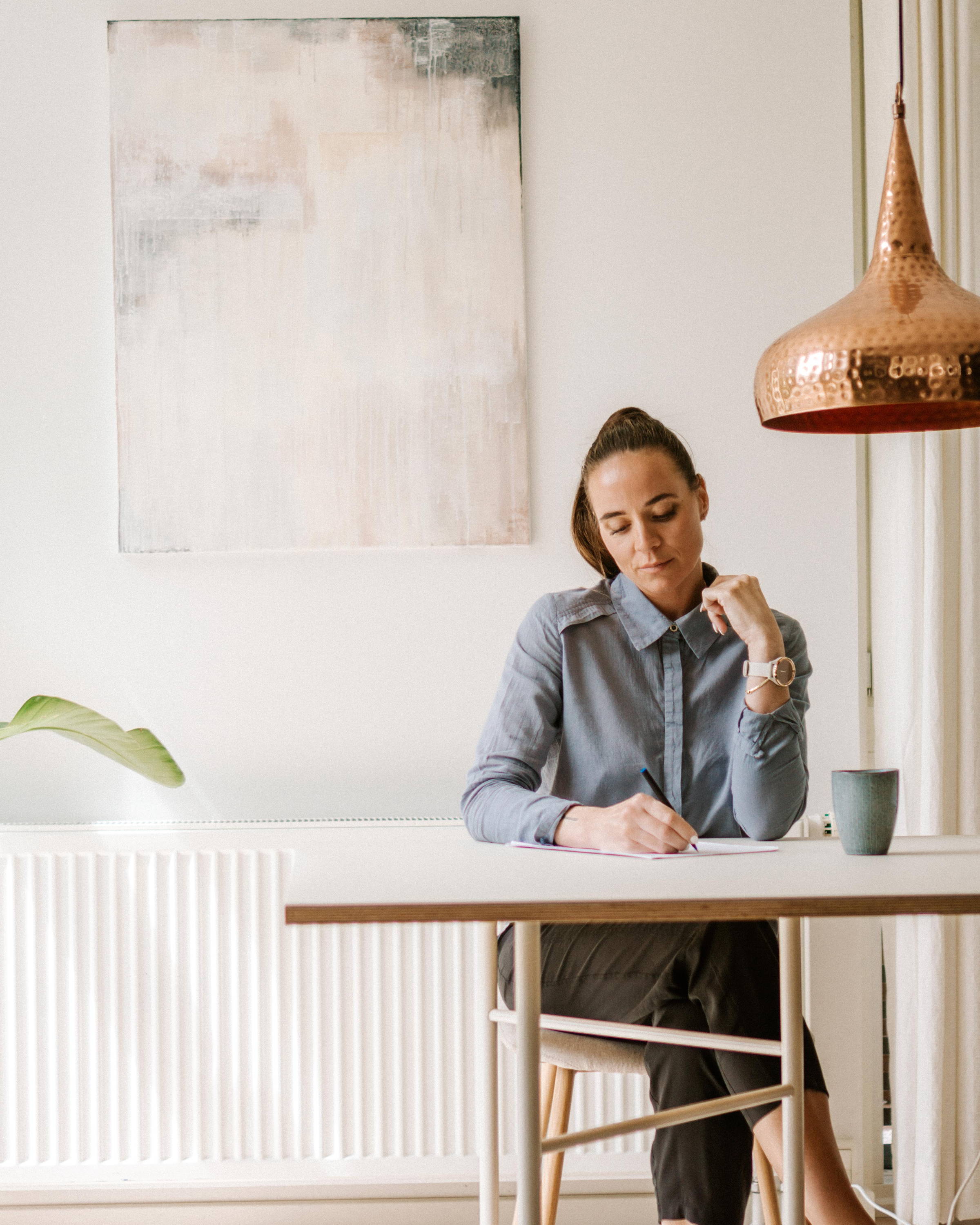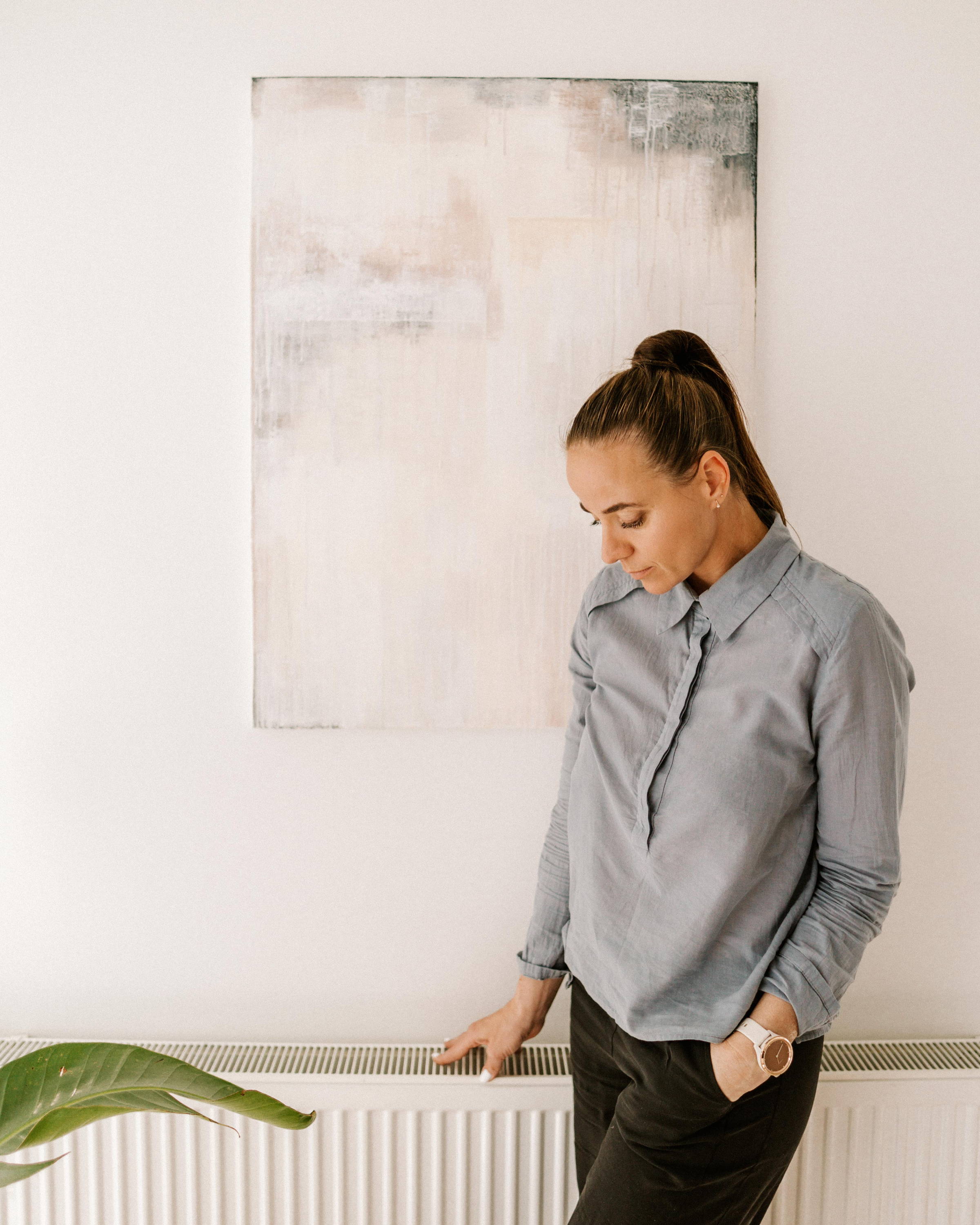 ---
You also host retreats and workshop. What do you love most about your retreats and workshops?
I think retreats are a great way to find likeminded people with similar interests and goals. The retreats are done in collaboration with my good friend and partner in crime Kira Eggers. We combine strength training and educational seminars with walks, relaxation, good food and fun. Both Kira and I love traveling and retreats are a great way to do what we love.
What do you think makes a good retreat?
A good retreat in my opinion leaves you inspired, motivated and knowledgeable. Fun physical activities and interesting lectures is probably what makes it different from a vacation Perhaps, the most important element of a good retreat is the availability of good food.
Any future retreats in the making?
We both love the retreats and I believe that many more will follow.
---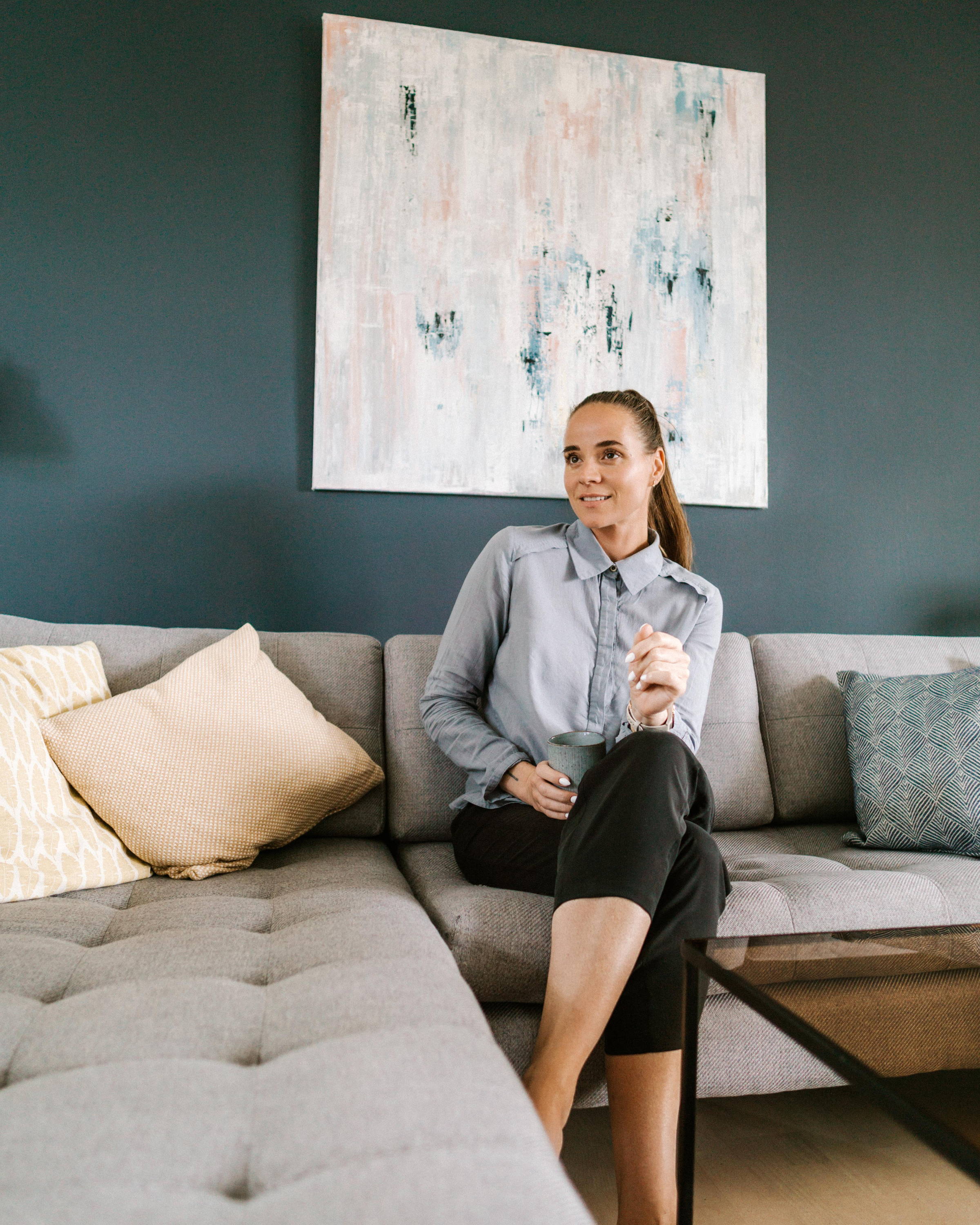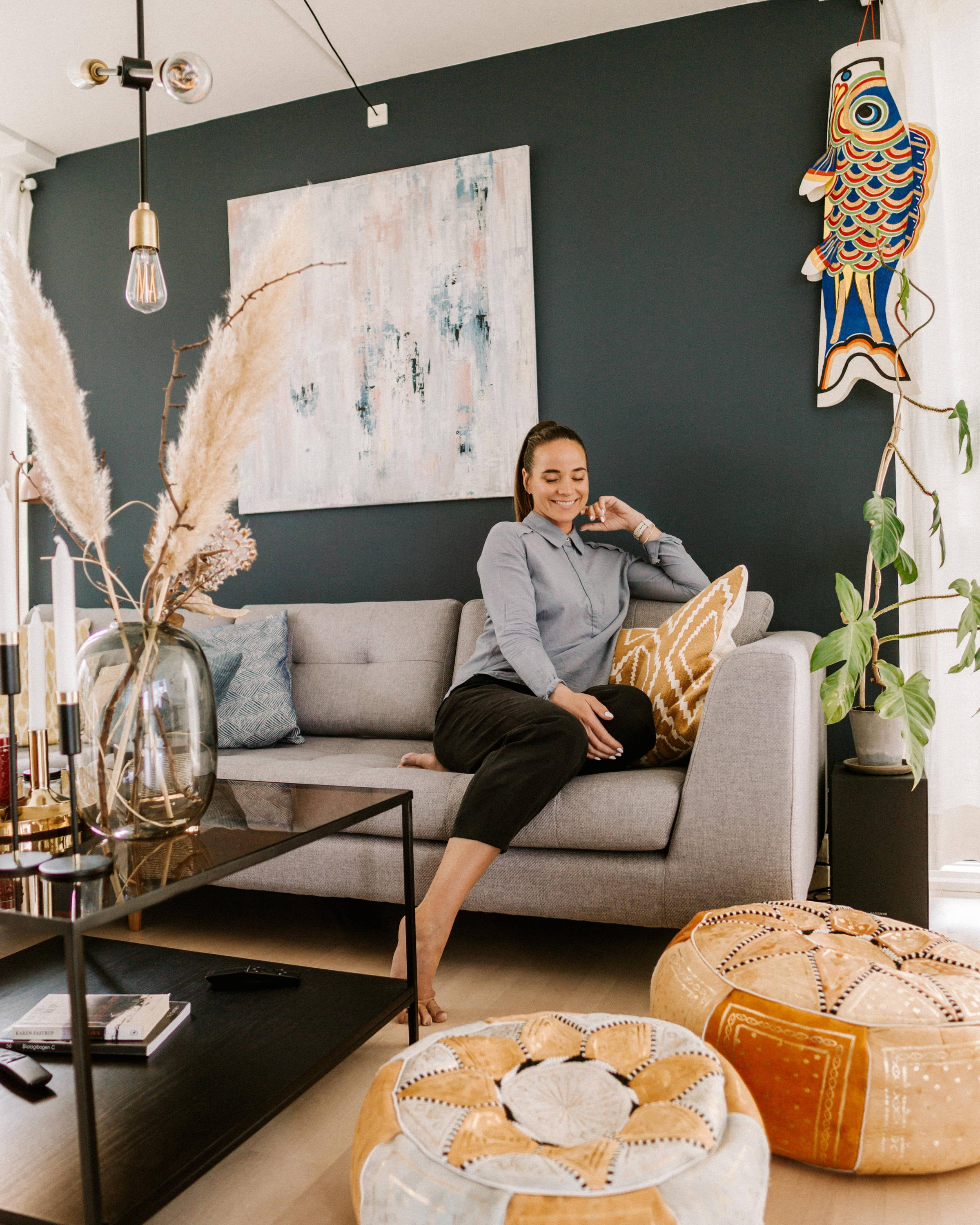 ---
How do you inspire your children to live an active life and eat healthy?
To be honest (my kids being teens and pre-teens) are extremely lazy. Should I be worried? Haha! Thank God Denmark is a biking country otherwise I'm not sure they would ever get any exercise.
Is there times where it's easier to inspire your kids than others?
Monkey see – monkey do, as the old saying goes. In terms of inspiring your kids, I think the most important thing you can do as a parent, is to be a good role model. Both when it comes to exercise, healthy eating, tolerance and culture. I don't think we should underestimate the importance of having good conversations with to our kids during dinner, helping them with their homework and building cultural capital.
What would a healthy dinner for your family look like?
A healthy dinner should not be exclusive but be defined by one healthy dinner but rather a several healthy dinners. Making food from the heart and from scratch is ideal – although it's not always possible.
---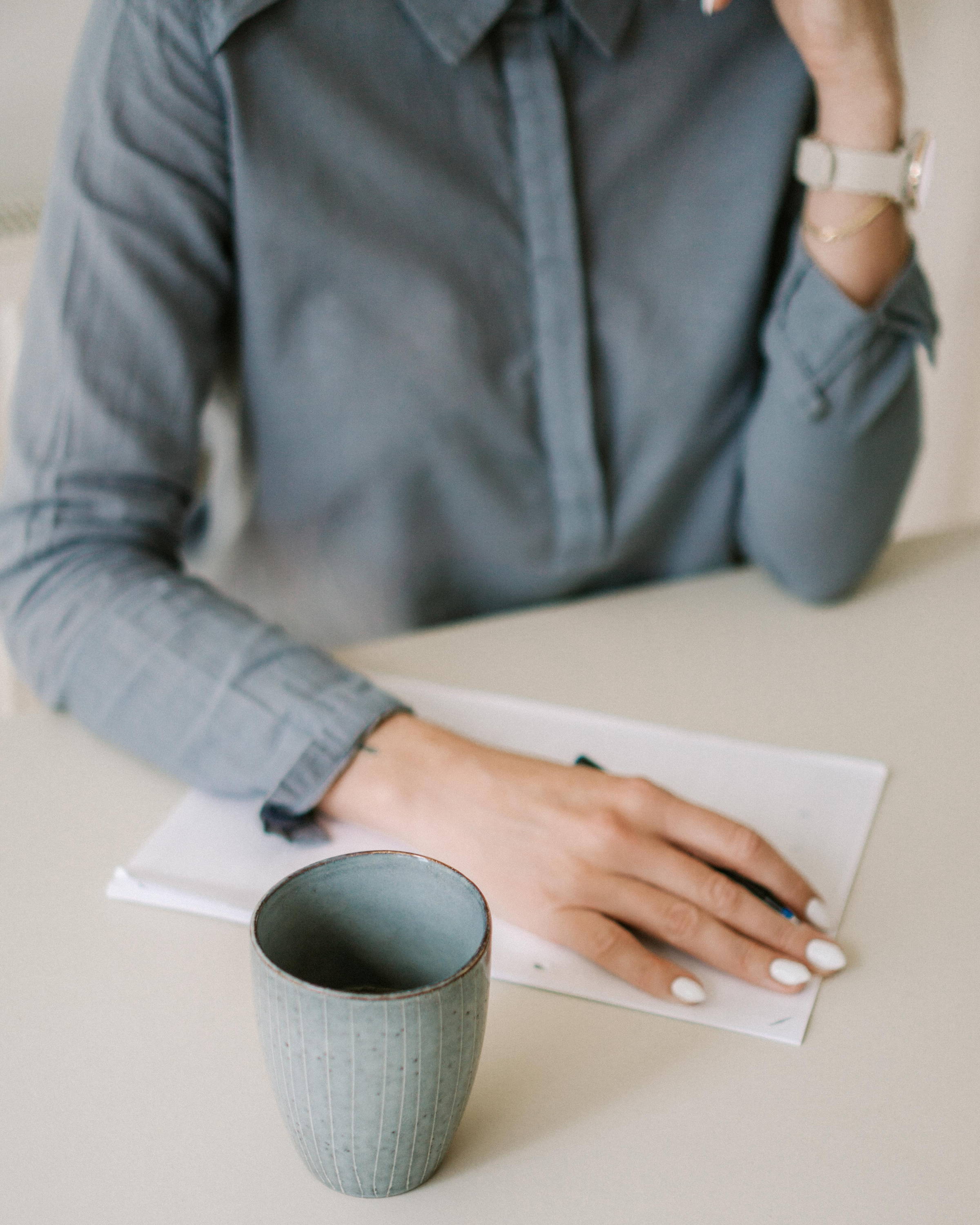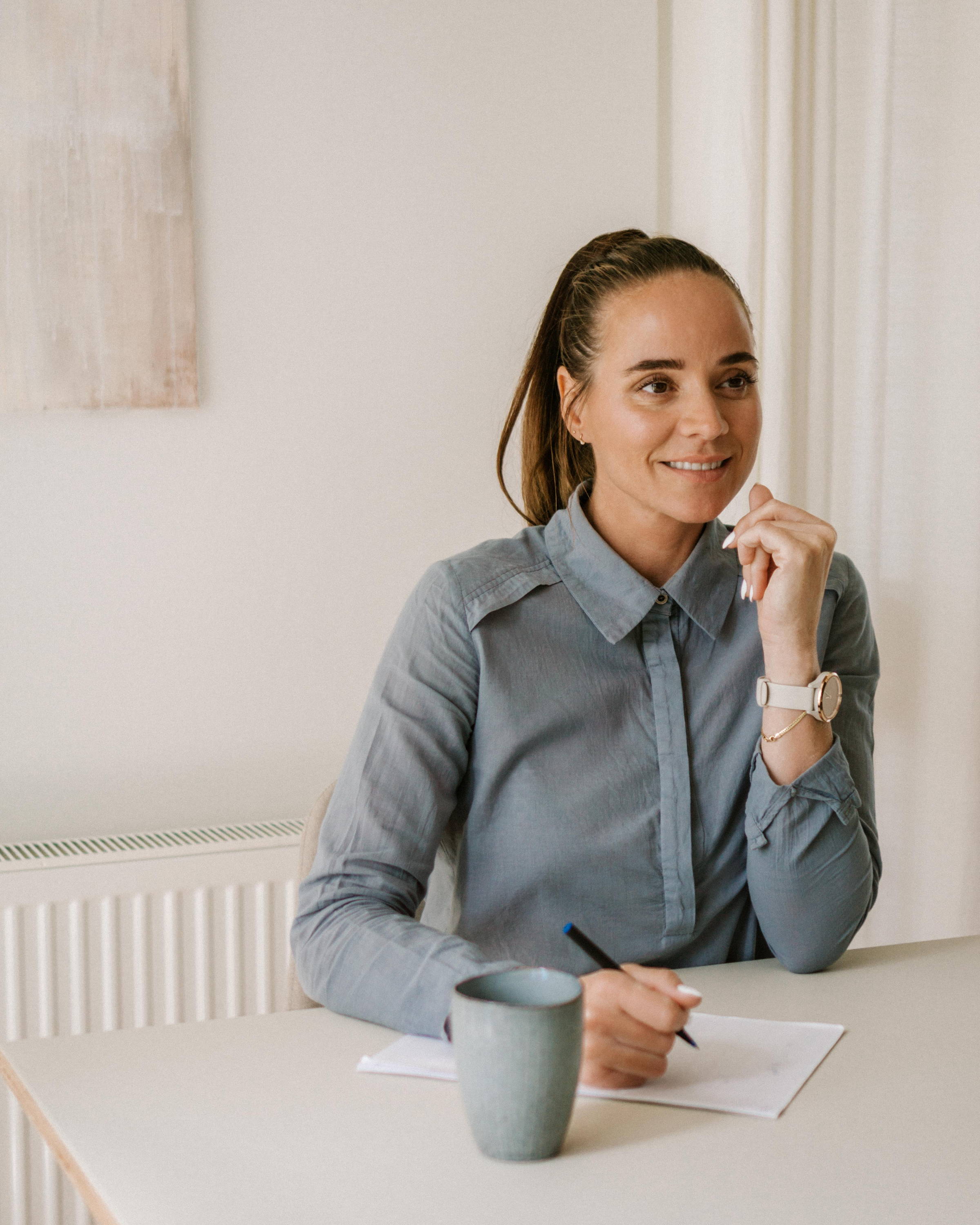 ---
What's your favourite way to recharge and take care of yourself?
I've been napping since I was a kid. A powernap is such a great way for me to supercharge my batteries.
Last question, where do you see yourself in 5 years from now?
I live for the moment. Time will tell…
---
---
We are grateful for the little sneak peek we got into the life of Zenia Santini.

We hope you enjoyed it too.
---
---
✕