Free shipping in DK to a local package box ⎮ Free International shipping above 1800DKK
---
---
---
Sara Kristine is an incredible woman who is an autodidact jewellery designer. She is the founder behind the sustainable jewellery brand Another Jewel, where she creates beautiful and unique jewellery from recycled materials. She is an energetic, warm and happy soul living an eco-conscious life, a fempreneur, a creative mind with big dreams and a loving dog-mamma.
---
---
Sara Kristine is a woman with sustainable values who has transferred those values into her passion, jewellery. She creates unique jewellery with sustainable materials and strives to use zero waste in her production,

She is from Denmark, has lived as an expat in London for several years and are now back again, promoting her jewellery brand in her home country. With support from her entrepreneur boyfriend and loving family she dreams about turning her Jewellery brand into a full-on career where her talent, dreams and passion meets.
---
---
---
Questions about Sara Kristine

---
Age: 28.
Where are you from:

Denmark. The suburbs of Copenhagen but now living in Copenhagen.

 

Favourite breakfast:

Uh toasted rye with Marmite (an English vegan spread) smashed avocado, lots of different seeds and turmeric. Sometimes I also have egg on top as well.

 

Favourite garment in your wardrobe:

I think it's some loose cord trousers that I got from my mom, not as a gift but because she didn't use them. Also, I recently got myself a pair of loose black high wasted jeans, which I love. I've been looking for some for maybe two years now as many loose fit jeans just don't fit me nicely so it's a hard job…

 
Favourite travel destination:There are so many places, so I don't know if I've got a favourite and I've still got lots of places on my list to visit. I love travelling to cities though, big or small. I love New York City and would love to live there for a bit at one point in my life. Also, Croatia is high on my list. Been there twice last year and it's defiantly a place for one more visit.
---
---
---
---
---
---
''To be honest implementing sustainability into my everyday life is never something I ever thought about was a lifestyle before Instagram actually. But I think that subconsciously I have always done it as I have always hated wasting things, like I would give my girlfriends a look if they didn't finish their food (which is weird as I was never forced to finish my food when I was little) - it sounds dramatic but it almost hurts my heart if I have to throw something out.
Also, I'm trying to reduce single use plastic which I think everyone should do, and thinking of it, you not only save a little part of the planet you also save a little money, as what you have is reusable and you don't have to shop extra. I do still have some single use plastic things in my kitchen drawers - it's not something I'm going restock once I run out but as I hate waste I'm not just going to throw it out now either – I'll just continue to make the switch at every opportunity.
When it comes to a sustainable wardrobe, I don't shop a lot and I never have. I've got lots of old clothes it's sometimes embarrassing when I think of how many years I've owned some of it. When I do buy something, I think about if it's something that I can see myself wear for many years and I also look at what material it's made from - and in regards to jewellery I wear my own (of course) which is sustainable or I wear inherited jewellery or gifts.'' Sara Kristine Skibsted
---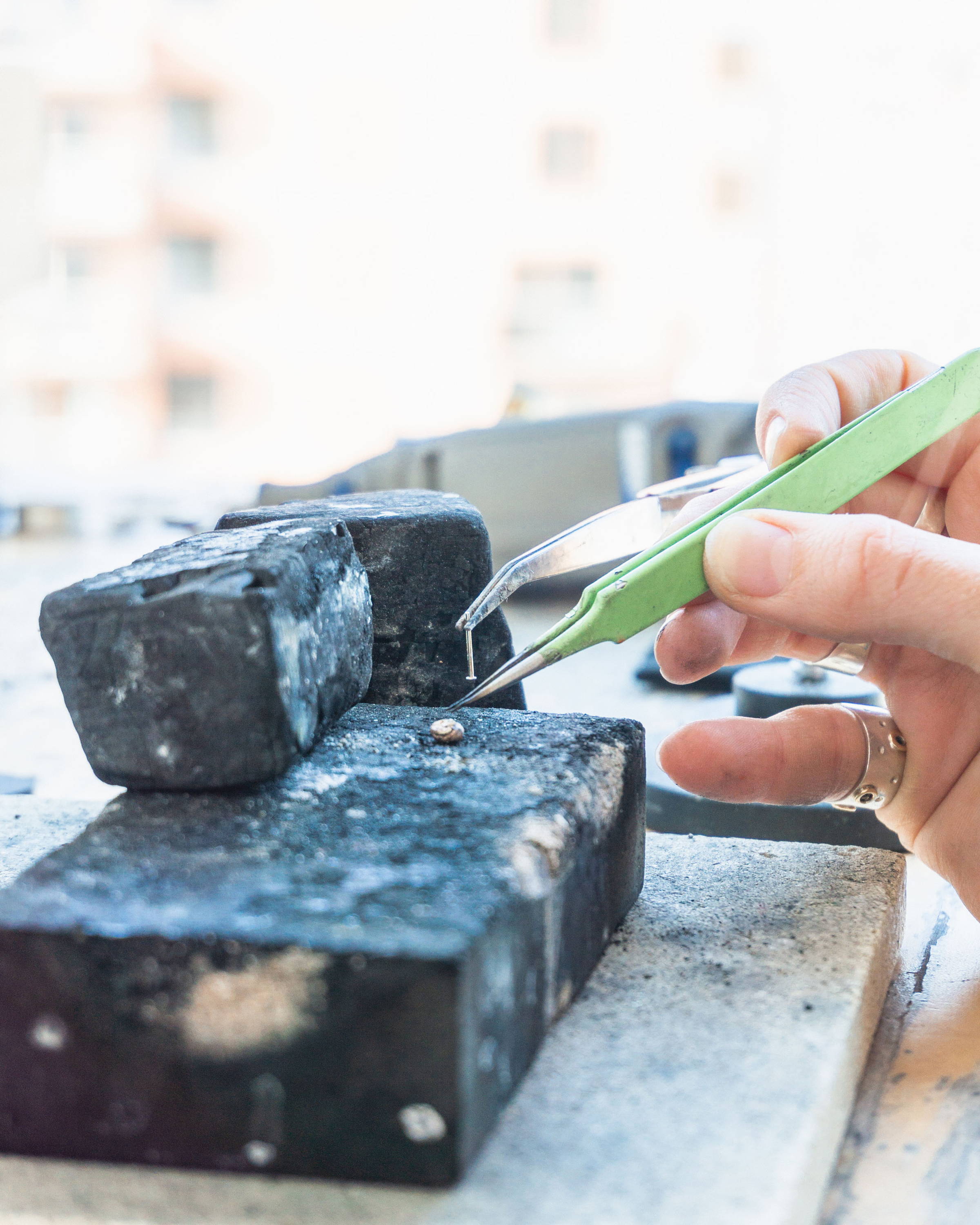 ---
---
Why is sustainability important to you?


Again, I've never thought that a sustainable lifestyle/style was a "thing". I feel like it's very natural and logical to live a more conscious lifestyle whatever your focus is on be it food, waste, plastic, clothes, energy or many other things that can make a little difference.
Any quote or wise words you want to share regarding sustainability?


It's easier if it becomes a lifestyle.
---
---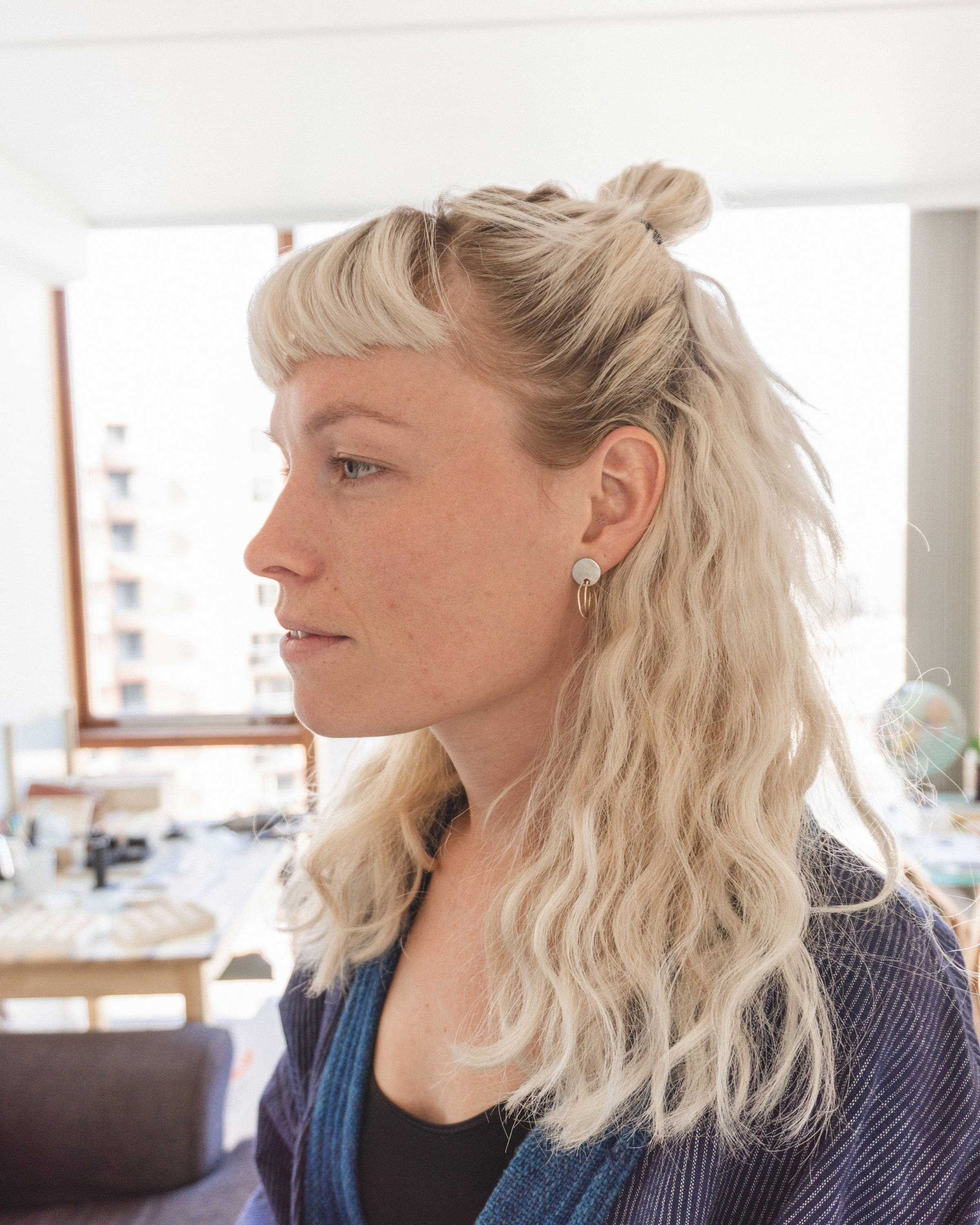 ---
When did you discover your passion for jewellery?
I've always been creative but finding what I should be doing was very difficult for me both because there are so many things I would like to do but also because I felt restricted. I moved to London when I was 21 to try and figure out what I wanted to study. Here I took a course in basic jewellery making, where you learn to cut, solder and set a stone. I found myself super focused in what I was doing, and I just loved it.
I had a super small room in London so sometimes I would sit in bed and file on my silver jewellery. Another place I was living I was sat on the ground in the garden cutting and filing. Then sometimes, what happens is that a busy work life takes over and I stopped for a bit, it came to a point where I got a little fed up and I just needed to have my own "thing" to have something that was special and not someone else's and this was when I started to create Another Jewel.
Why did you choose to create sustainable jewellery?
I wasn't aware that sustainable was something you could do/be, at that point in my life - maybe because I'm partly self-taught? Anyway, I was browsing around on the internet, reading about the process of gold and silver, learning about the metals I was working with and at the same time learning about sustainable style via Instagram. I wanted to know what silver and gold I was using for my jewellery and discovered that it was recycled. This made me pretty happy not just the fact that it was a sustainable way to make jewellery but also the fact that I've been using it all along without me knowing.
What makes your jewellery sustainable?


I try and make as much of it sustainable. The material is recycled except the chains and the studs used in earrings because I have yet found any yet that are – but the search goes on. My boxes and business cards are all ECO friendly. It is all handmade by me so I try to avoid overproducing and wasting as little as possible. I aim to be as transparent as possible I really don't have anything to hide.
---
---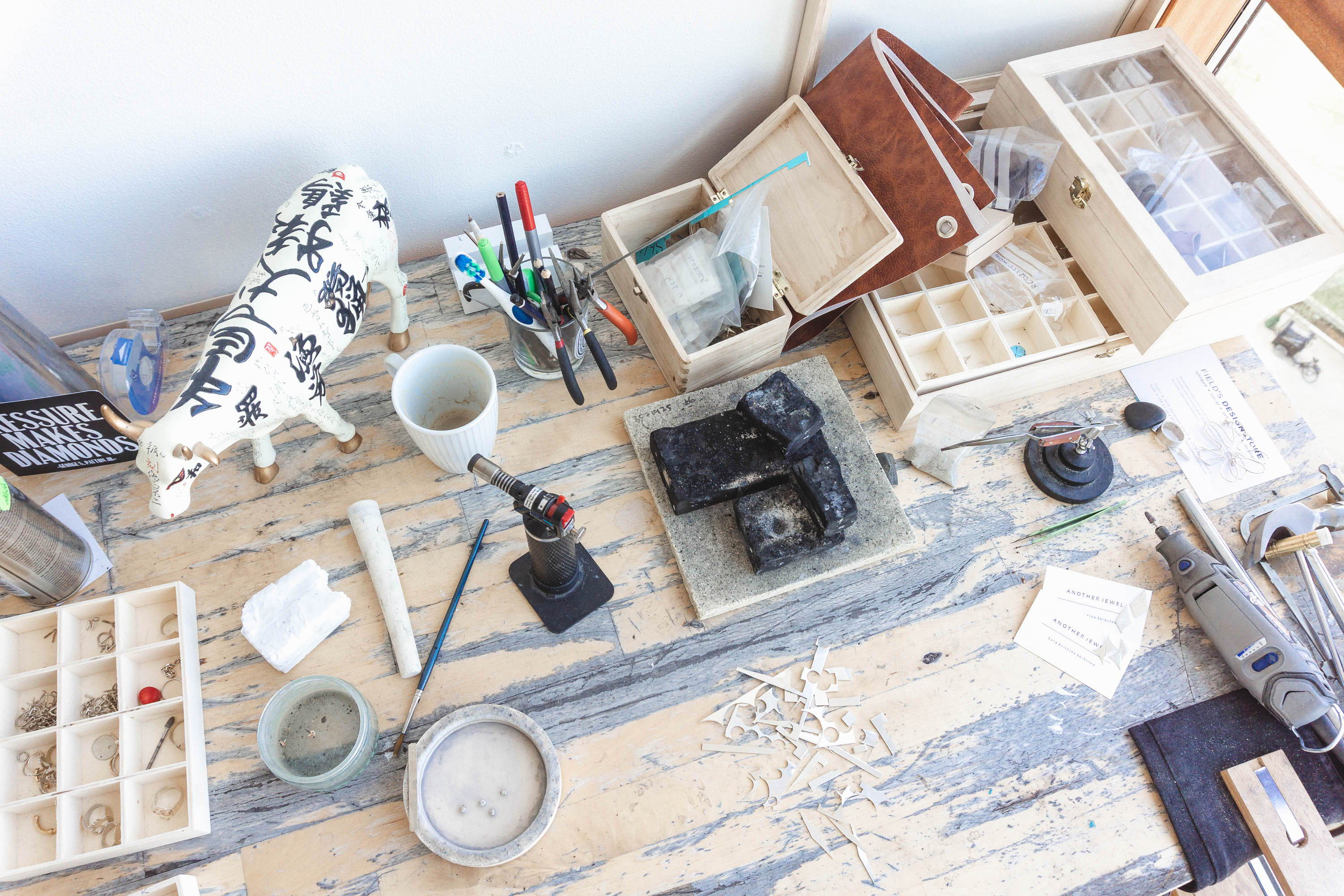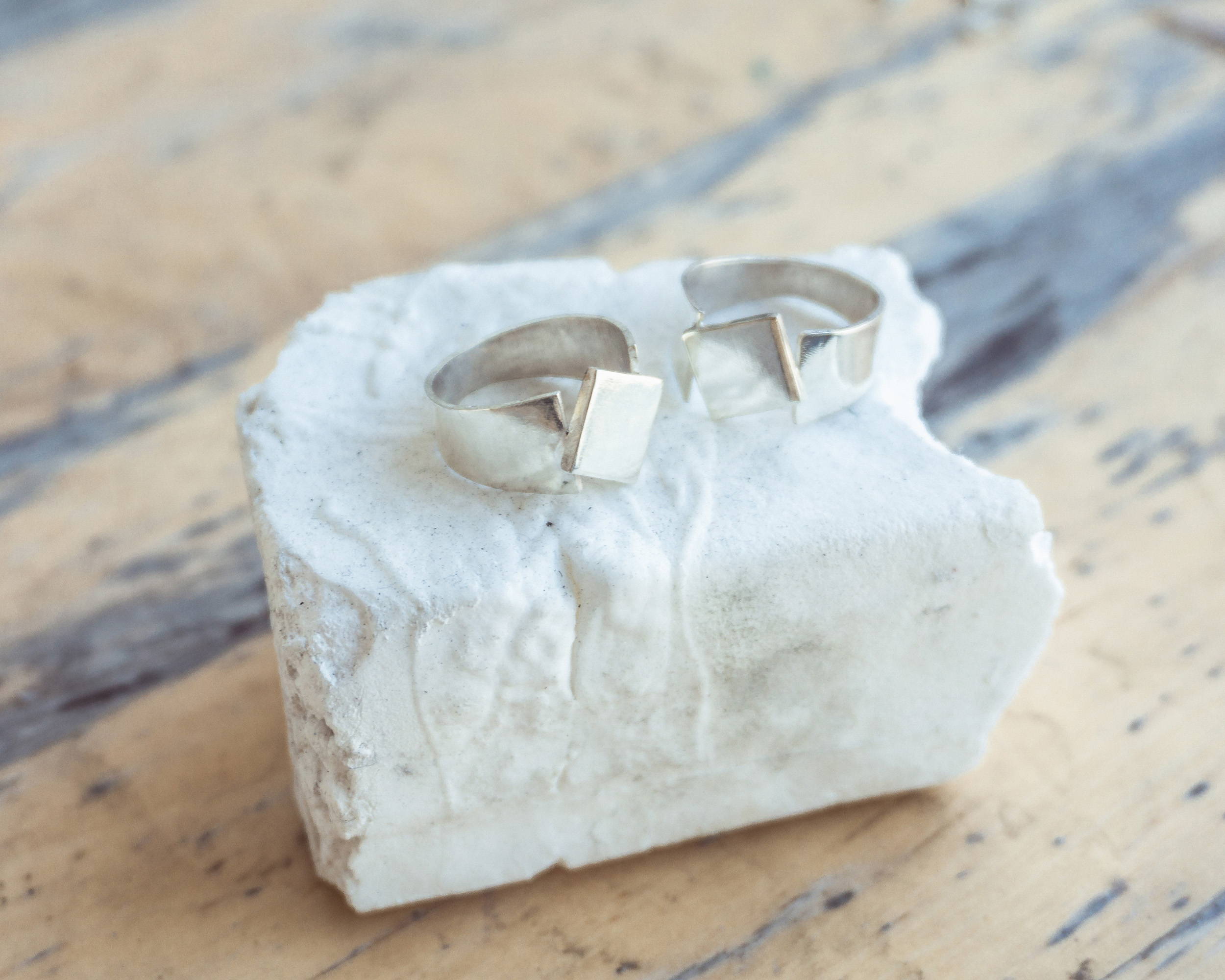 ---
---
Where do you get your inspiration for your jewellery from?
To put together a design/collection takes me a long time. I need to be in the right mind set and just be by myself. Sometimes I've experienced that I've got an idea during the night and I have to wake up draw down a sketch before I can go back to sleep.
My collection at the moment "Brick" is very minimalistic and it's taking me quite some time to put the right items together for a collection, as I want my jewellery to be timeless and to suit most occasions. The collection is mainly inspired from London actually. Just walking around on the streets, sat in parks or in cafes. One ring that stands out a little from the collection is the Octopussy ring. First it was actually inspired by manholes. I thought of a street full of manholes. I made the ring and for a while it didn't have gold, then later when I added gold I looked at the final ring and for me it looked a little like an octopus arm and on that actual day it was women's international day / "pussy power day" so I named it Octopussy.
---
---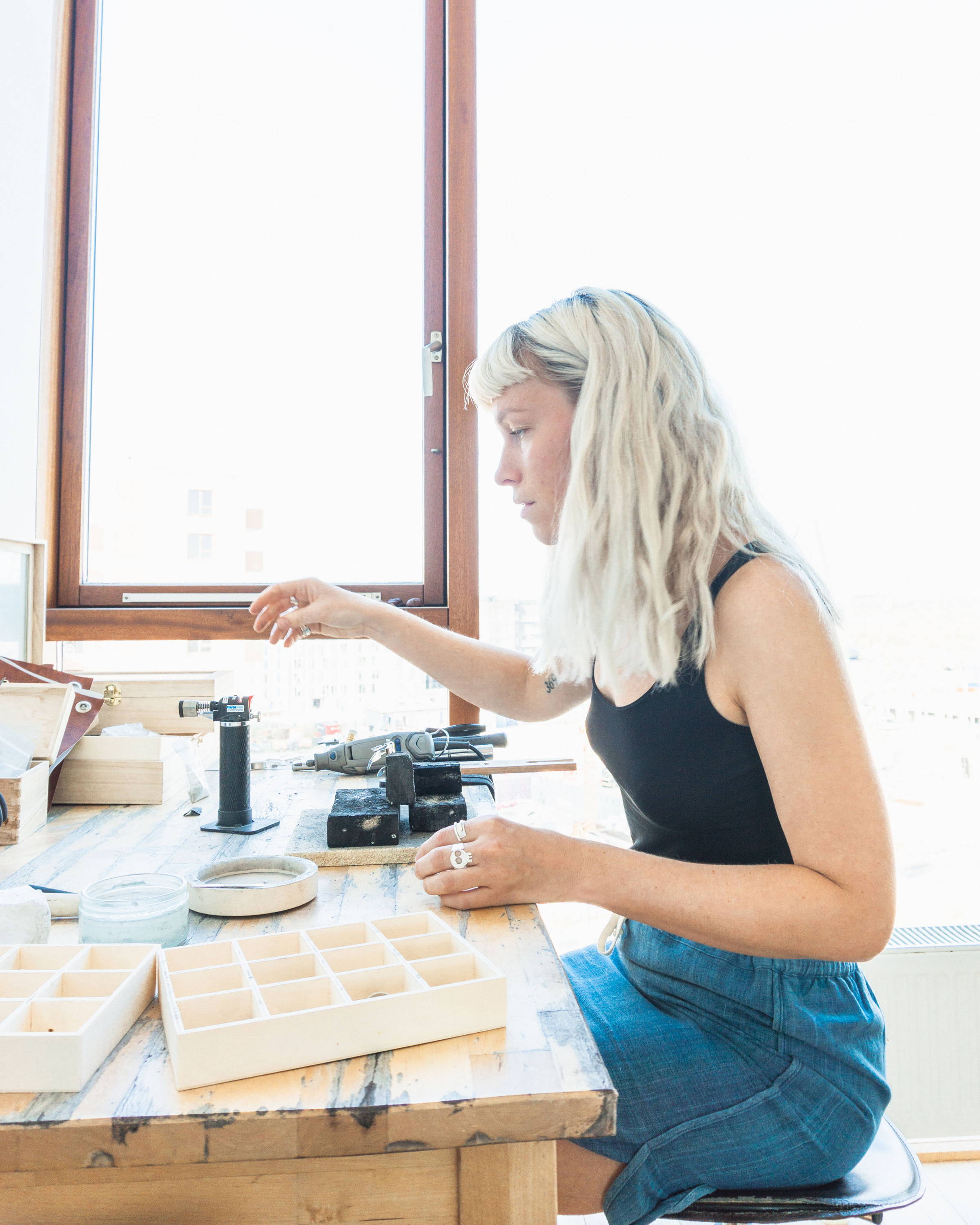 Sara Kirstine's workspace.
---
Sara Kristine is wearing her own beautiful and cool jewellery.
---
---
How did you find the courage to follow your dream?


This might sound cheesy, but my boyfriend has had his own company for 9 years now. He works super hard, takes his work with him when he's on holiday and that's just super inspiring. Besides that, he's super supportive towards me and my dreams, which is so important. By nature, I'm very impatient and I think setting up a business in fashion (probably any business) require some or a lot of patience. So, he gives me the best advice when I need it and on my super impatience days I think of something he said to me at the very start "it's much better to grow your business organically"
Also, my big sisters and mom are very supportive. One of my sisters makes documentaries and it's comforting when she tells me how long everything takes. She recently told me that it's better to have something to work towards and aim for than not to have any passion for anything. Which sounds so obvious but it's always nice to hear those things from people who been going/is still going through almost the same.
---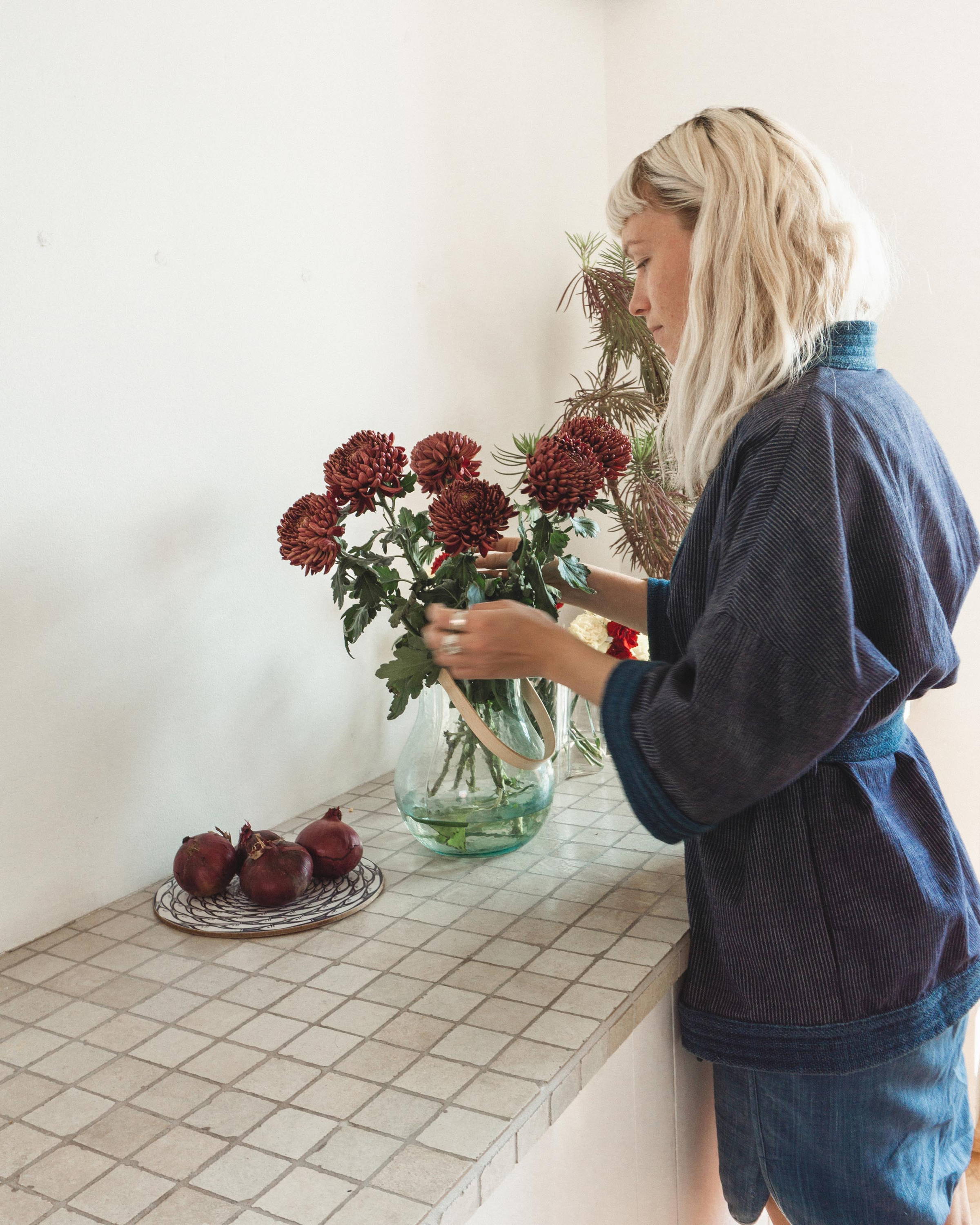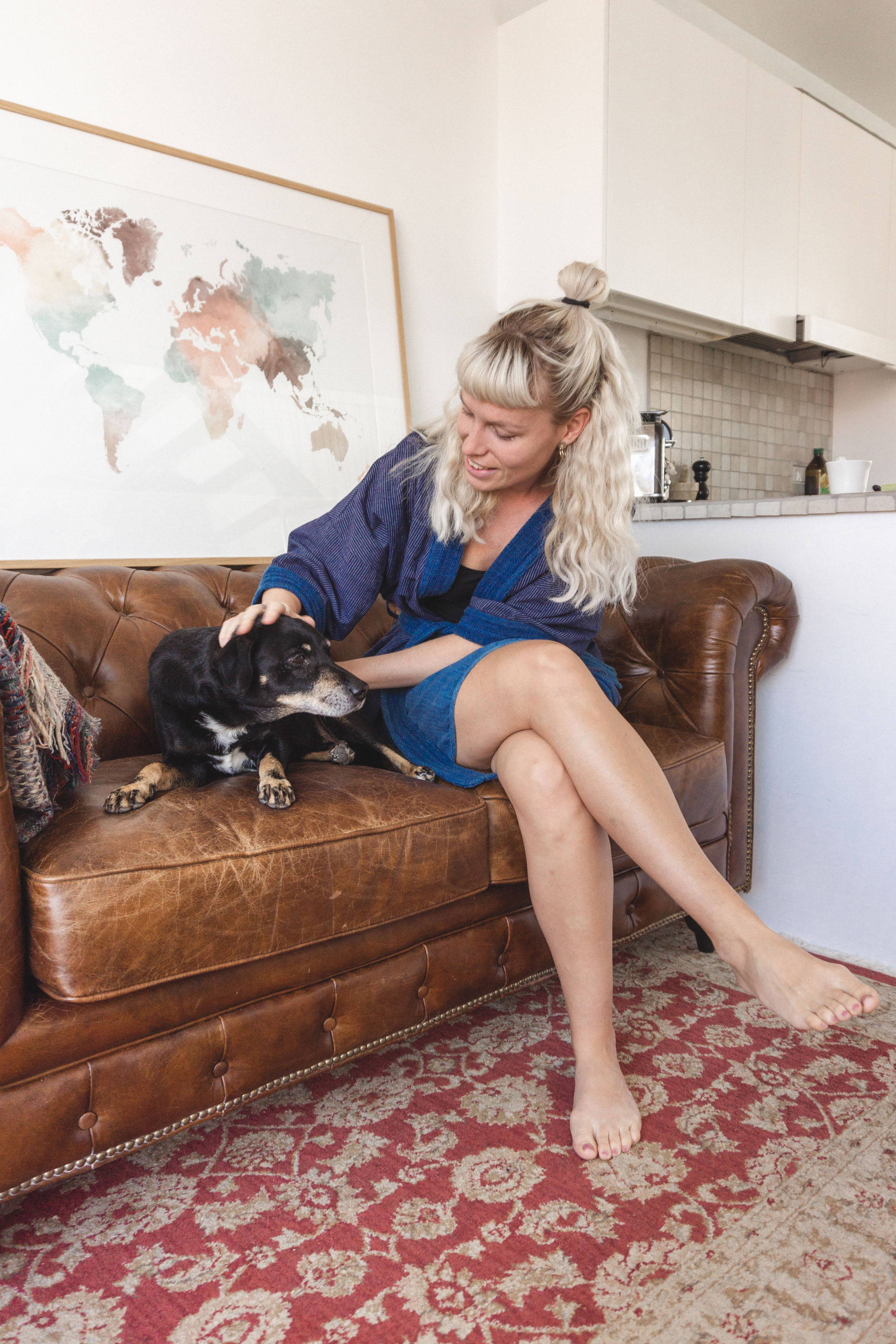 ---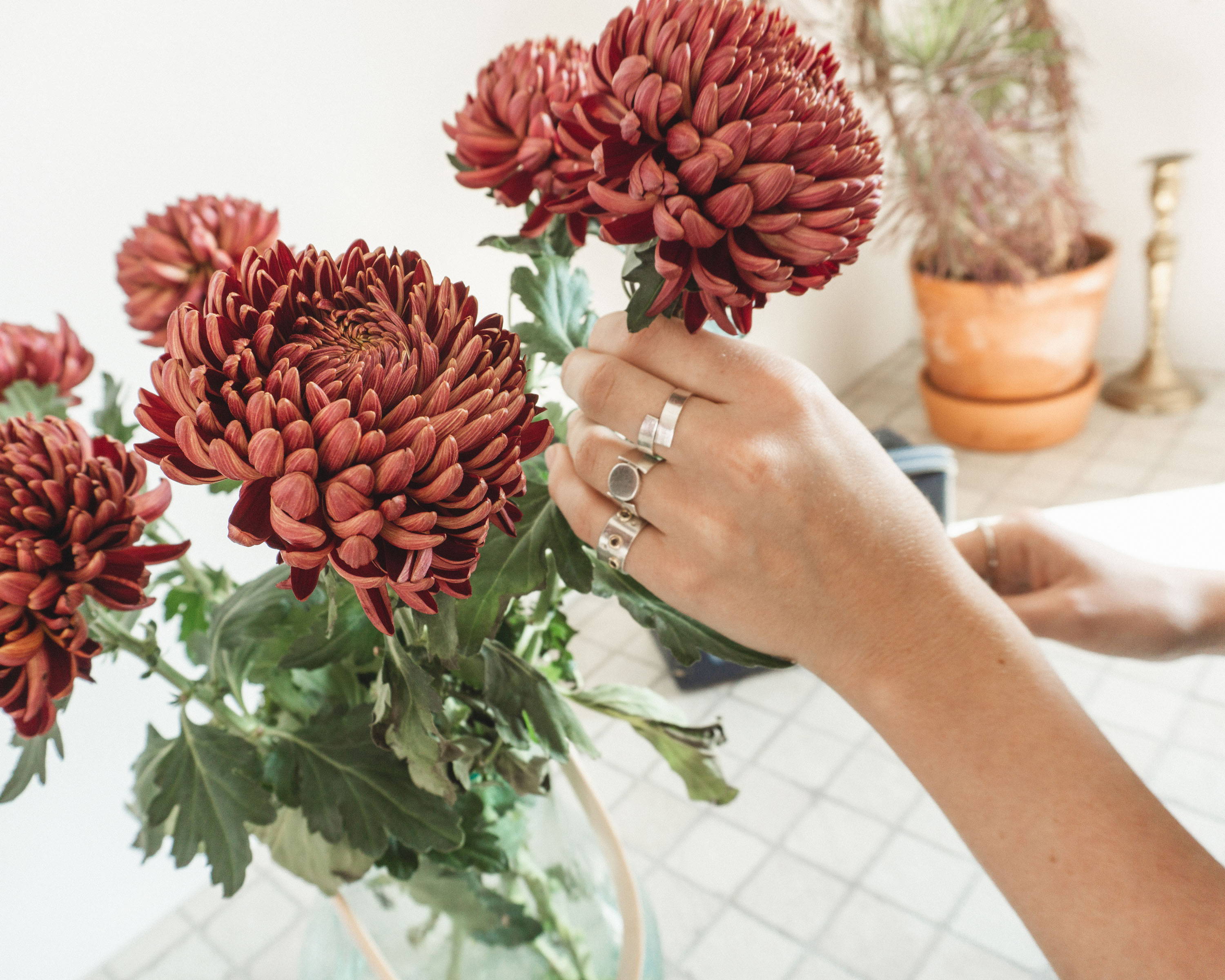 ---
How do you see your brand evolve through the next couple of years?
At the moment I've got a job that pays my bills and I would absolutely love to be able to make a living of jewellery – I've got my eyes on some cities around the world. I'm not planning on outsourcing the jewellery making or to get investment. I would like to be able to manage it myself with maybe some staff here in Denmark. I'm not sure if this is realistic yet but that's the perfect scenario. Also, my collection/future collections are limited editions so once one item have been sold, let's say 100 times, it can only be made to order.
---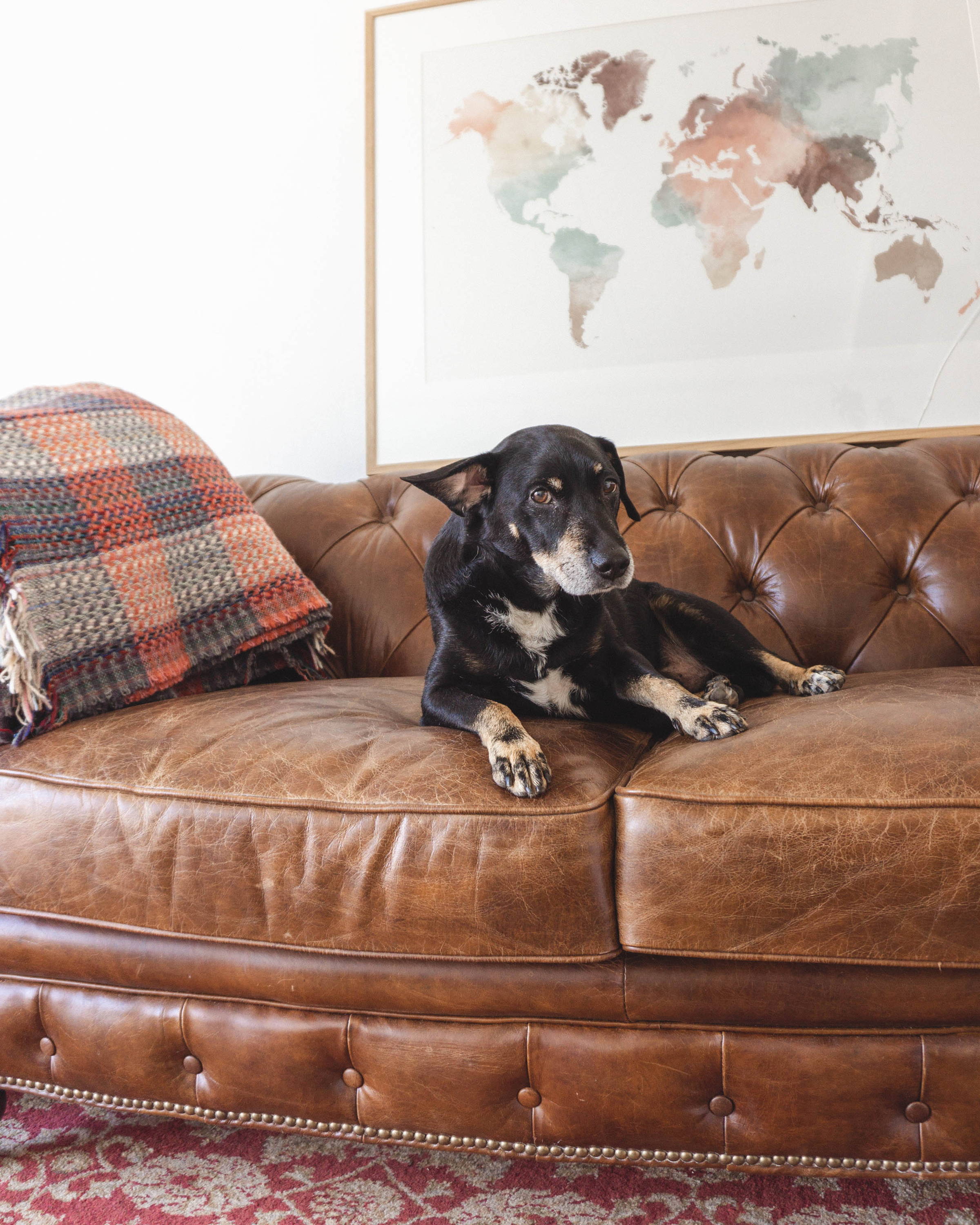 ---
We are grateful for the little sneak peak we got into the life of Sara Kristine Skibsted.
 
We hope you enjoyed it too.
---
Learn more about Sara Kristien and her jewellery brand here.
Photo credits: Gritt & Borris
---
✕