Free shipping in DK to a local package box ⎮ Free International shipping above 1800DKK
---
---
---
Patricia is a brand strategist, digital marketer and content creator committed to working exclusively with conscious brands. She is an accomplished entrepreneur, a stellar professional, as well as an artist, being the photographer behind our 18.1 lookbook. Based in sunny Lisbon, she often spends her free time outdoors, chasing waves and magical sunsets. We've never met in real life, but our extensive, often late-night e-mail exchanges have brought us close. Our shared values, common vision and commitment for sustainability paved the way for a beautiful friendship. And hopefully, many more adventures together!
---
---
Patricia has an exceptional drive for sustainable development, as well as robust experience in ethical fashion, luxury and e-commerce. She works together with mindful brands in areas such as brand management, digital marketing, retail strategy, PR, content creation and art direction. She is creative and takes the most beautiful photos, whether it's fashion, lifestyle or travel photography.
---
---
---
---
Age: 27.
Where are you from:

Arad, Romania

 

Favourite breakfast:

Warm oatmeal with chia seeds, goji berries, and rice milk. I like to top it with coconut flakes, toasted sliced almonds and a sprinkle of cacao nibs. Finally, I add a hefty spoon of peanut butter and a bit of honey.

 

Favourite garment in your wardrobe:

A light blue sleeveless asymmetric Tencel dress.

 
Favourite travel destination:Ohhh, it's so difficult to choose! Each trip is magnificent in its own way; they've all taught me so much.
One place that made a particular impression on me was Costa Rica for the beauty of its nature. The array of wildlife and variety of ecosystems — from tropical rainforests to ancient cloud forests to mangroves and coral reefs — is unlike anything else I've ever seen before.
---
---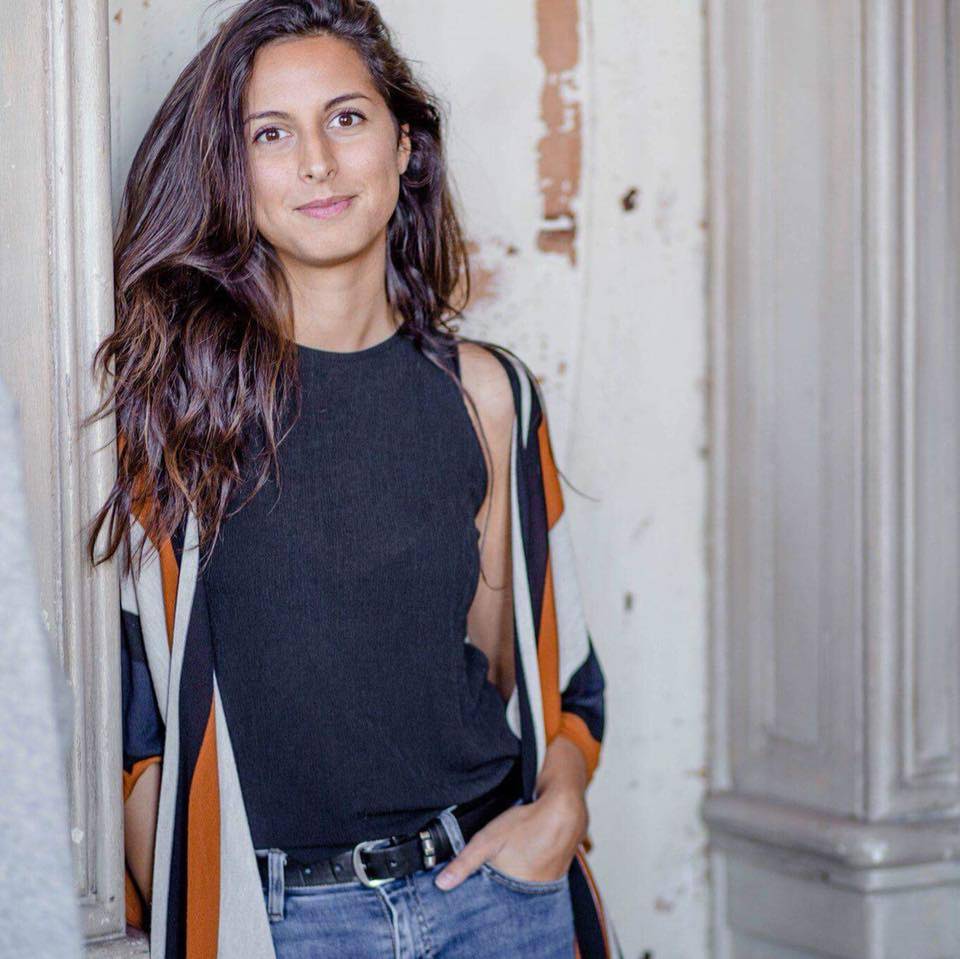 ---
---
---
---
''After watching the documentary True Cost, I didn't buy clothing for almost a year; I couldn't believe the impact our daily choices have on society and the environment. Unknowingly, I was contributing to slavery and child labour! So I started reading into ethical fashion, clean and organic beauty, mindful home design and zero waste.

I believe that the single most impactful thing we can do as consumers is consume less. I try to only shop for products that I really need and ensure they are high quality, consciously made and, whenever possible, locally sourced.
As for personal care, I mostly buy organic, fair trade products and artisanal goods. I use solid bars to care for my face, body and hair to minimise the amount of plastic packaging and when it comes to my home, I try to improvise, recycle, upcycle and do it myself. I prefer farmers' markets for their local produce, try to avoid packaged goods where I can, and stick to a vegetarian diet.
The ice caps are melting, by 2050 there will be more plastic in the oceans than fish, we're in the midst of the sixth mass extinction and poverty is rife. We are running out of time, and it is our duty to try and restore the equilibrium we've lost. There is no magical solution, but consistent, dedicated, mindful action is a great place to start. Sustainability has now become a matter of survival. What legacy are we leaving for the future generations.'' – Patricia Imbarus.
---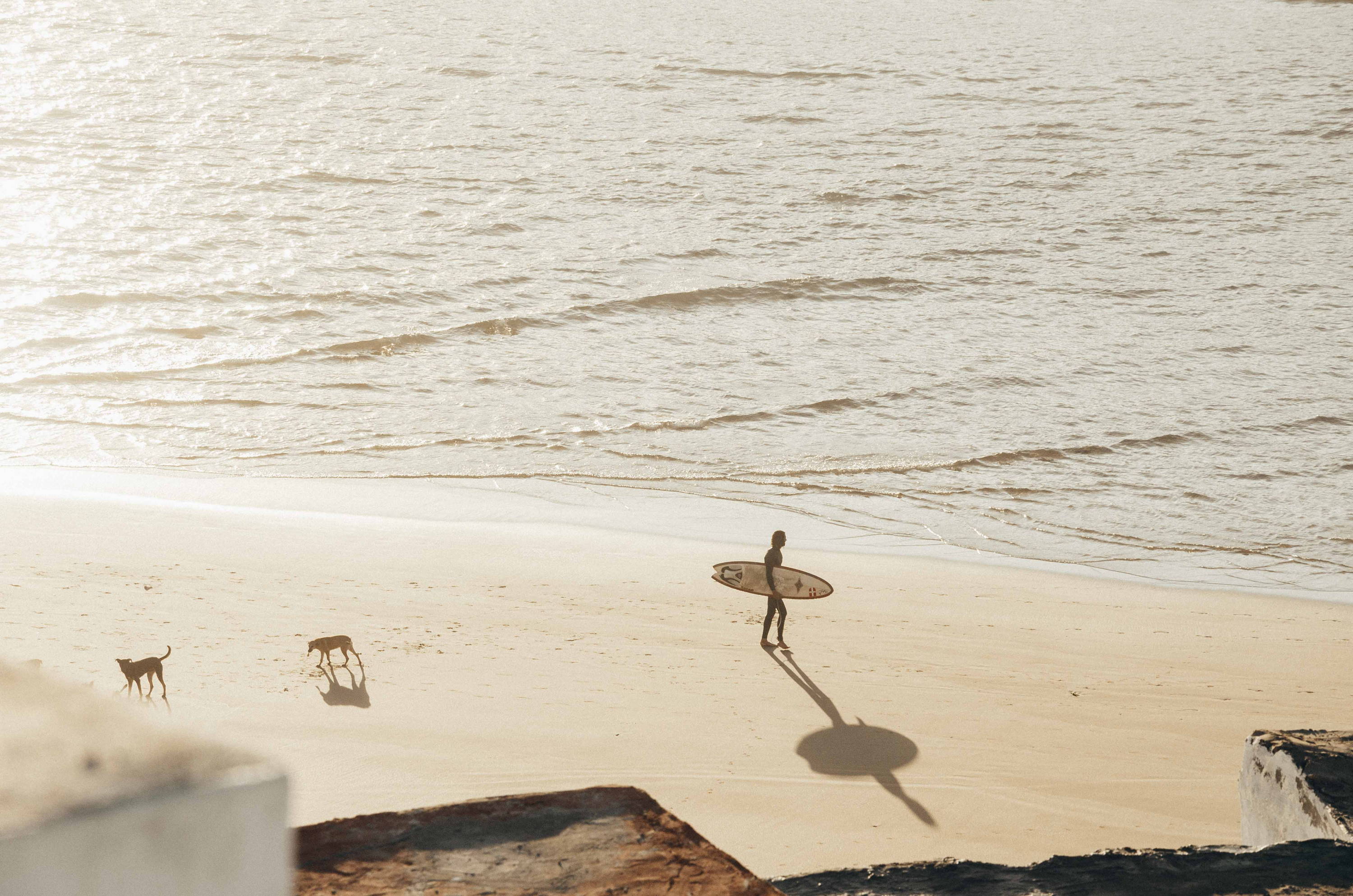 ---
---
Any quote or wise words you want to share regarding sustainability?


"You cannot get through a single day without having an impact on the world around you. What you do makes a difference and you have to decide what kind of difference you want to make" – Jane Goodall.
---
---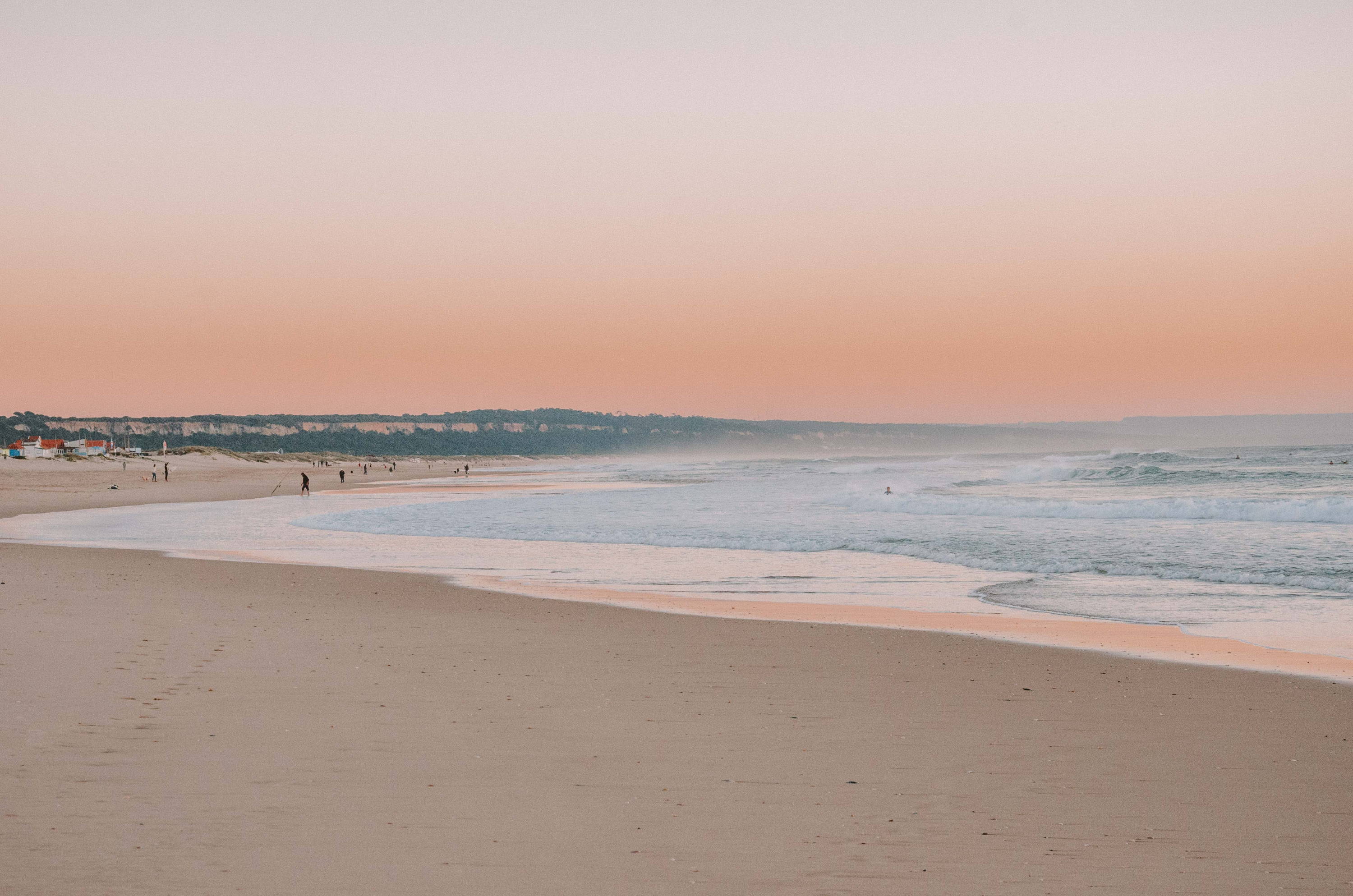 ---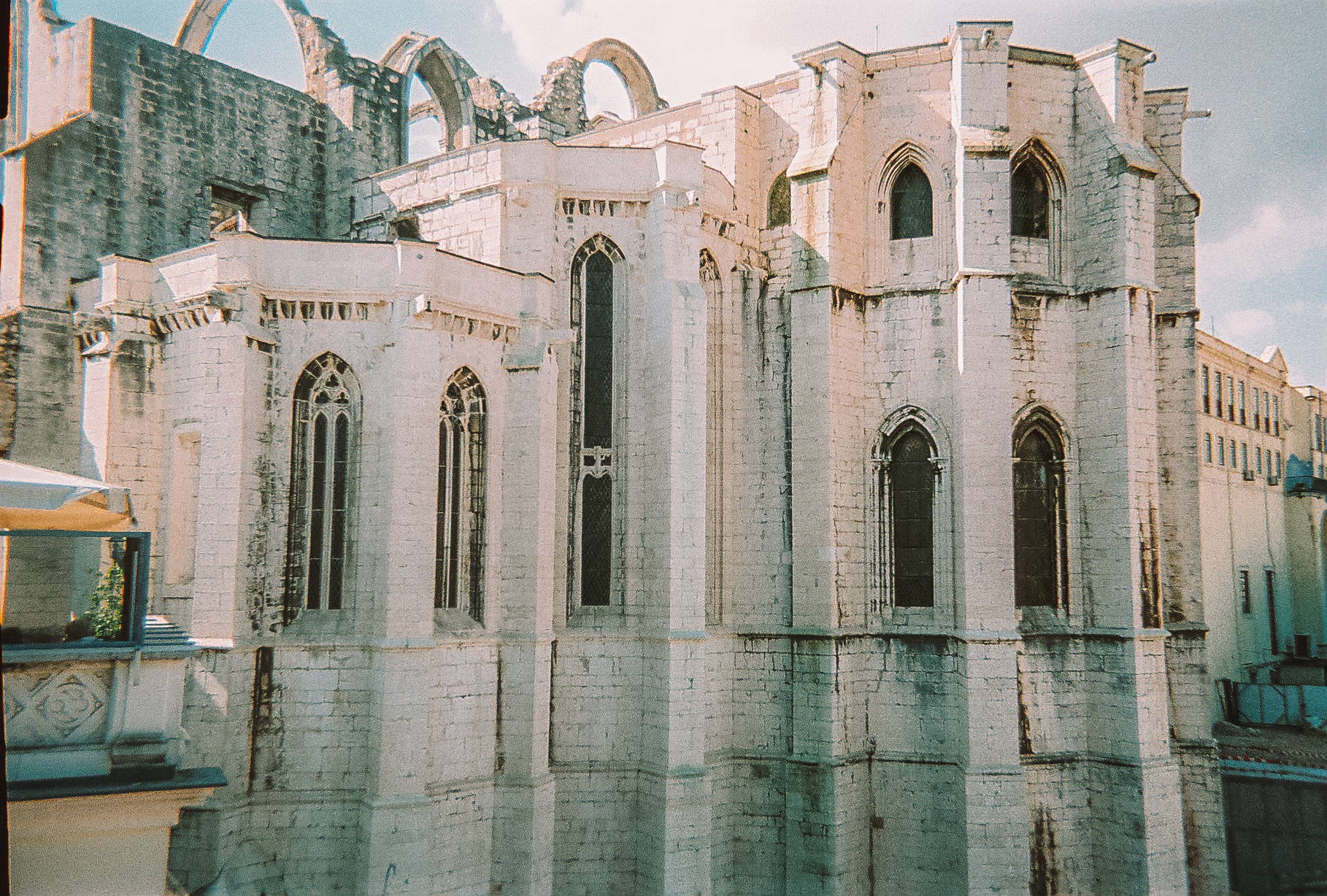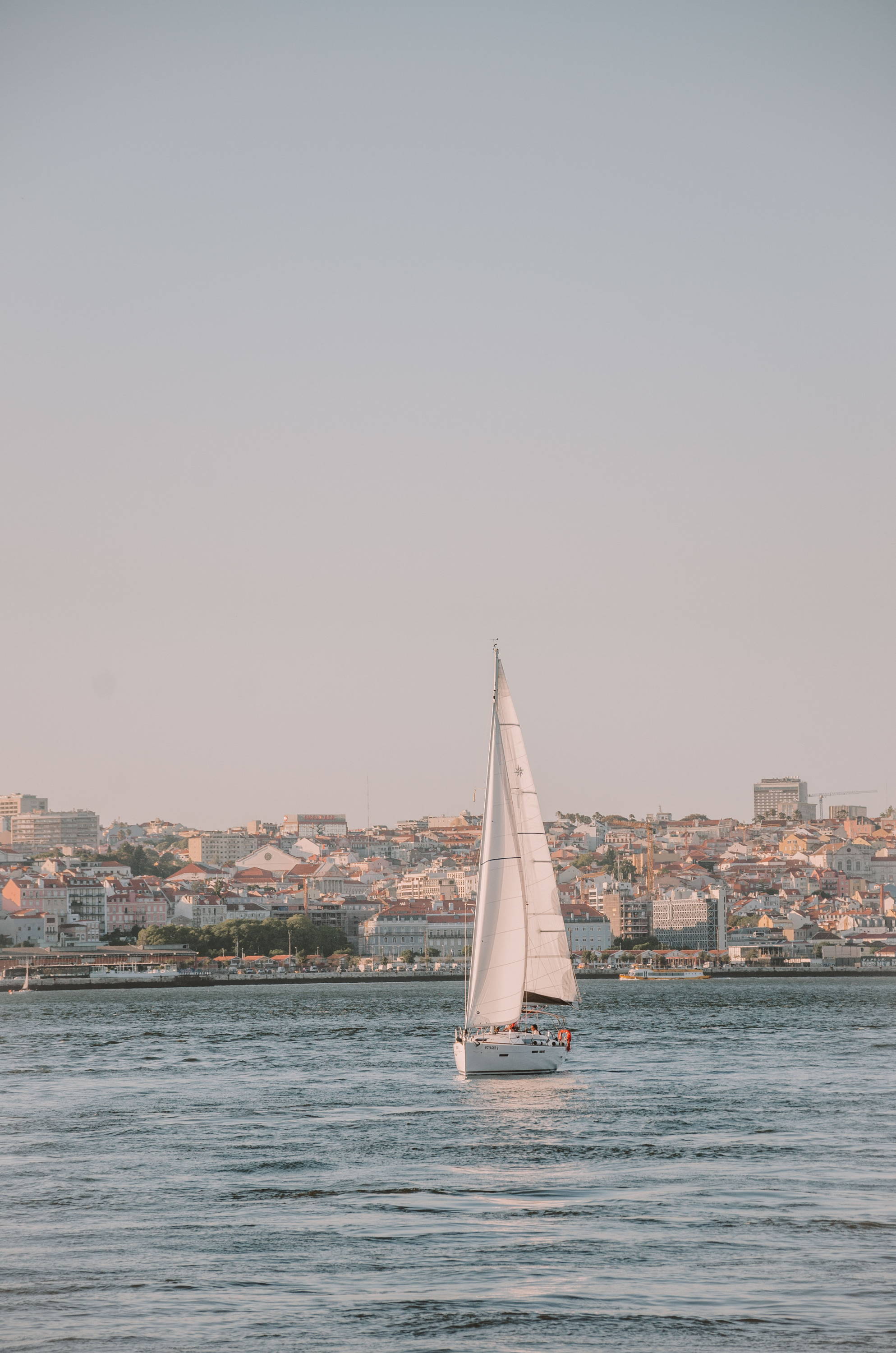 ---
You were born in Romania. Why did you move to Portugal?
When I was 18 I moved to Milan, Italy, to pursue a BSc in International Management, Finance and Economics at Bocconi University where I received a merit scholarship. During the last semester, a couple of classmates and I started working on the launch of a luxury silk accessories brand. Within weeks, we successfully raised $30,000 in crowdfunding on Kickstarter and I moved to sunny Lisbon to set up the venture. Lisbon appealed to us as for its entrepreneurial ecosystem, accessible rents and relaxed vibe… or at least, that's what we thought!
Six years and a couple of (ad)ventures later, I'm still here and loving every moment of it.
Did you face any challenges as an expat in Portugal?
Well, in many respects, Romania and Portugal are quite similar. But the rhythm here is much slower, and people are mellow, more relaxed. I think I only managed to grasp what slow living means after moving to Lisbon.

I thrive on challenges, so for me, changing country has been a great new adventure every single time. I find it fascinating and enriching and think that being curious and open-minded has helped me make myself at home wherever I am. I embraced it all with a sunny attitude – be it living in a shared house of 12 on the top floor of a rather questionable building, or going 4 times to the same office trying to get my residency papers.
---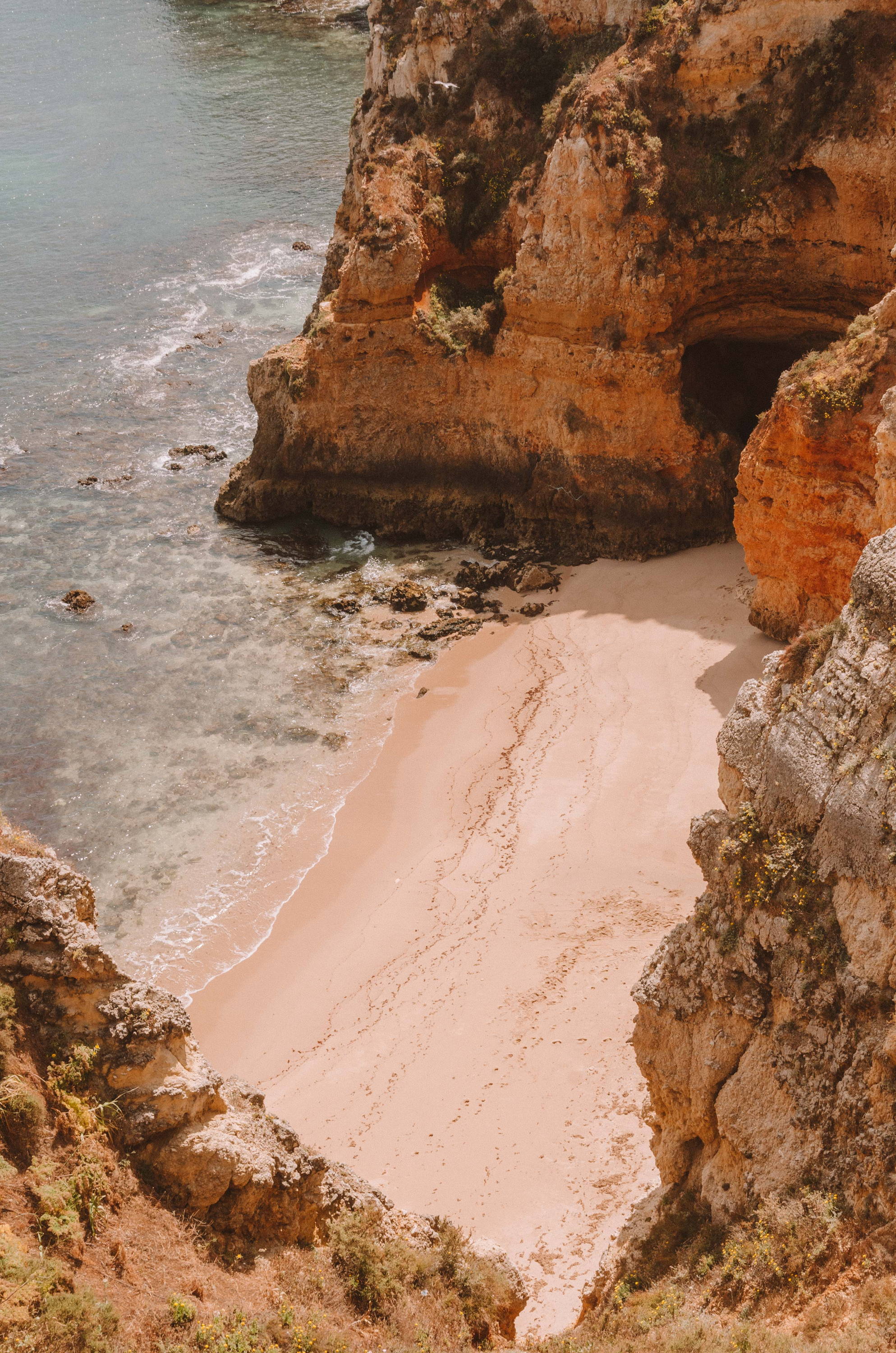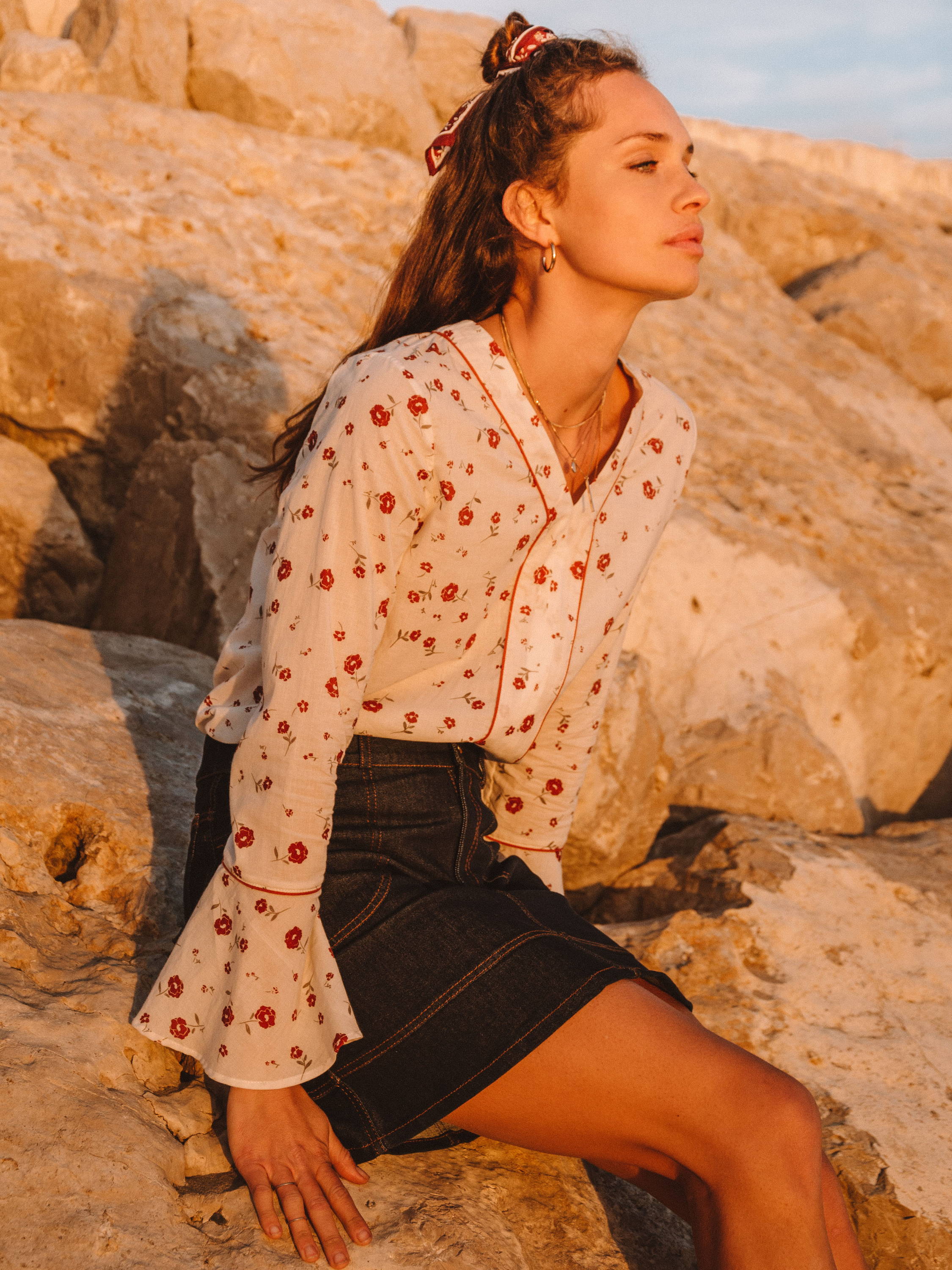 Patricia shot our 18.1 collection in Portugal.
---
---
What was your dream profession as a child?
Uhh, I changed career choice every week: doctor, astronaut, vet, philanthropist, Buddhist monk. The list goes on.
---
---
Shot in Morocco; I was having a stroll at the beach and the architecture caught my attention; upon a closer look, I noticed that there were a bunch of people exercising vigorously on the rooftop!
---
Shot somewhere in Costa Rica, at sunset.
---
---
How did you begin your career helping businesses with marketing strategies?

Like many of my classmates, I was initially seduced by the world of strategy consulting until it hit me; that lifestyle had nothing to do with my values or the impact I wanted to have on the world. So, I took a leap of faith and joined a tiny startup in Portugal renting out camper vans. I relished the idea of helping people travel in a more authentic way. In 14 months we grew from 24 to 700 vans, 70 locations in 10 countries and thousands of happy clients. This experience helped me build a solid professional foundation and leaving the project was one of the hardest decisions of my life. But, it was time to create something of my own.
My interest in fashion and ethical business practices led me to co-found one of Europe's pioneering sustainable marketplaces, as well as an ethical living shop in the heart of Lisbon, curating over 1,000 products from 30 international brands. We won an entrepreneurship award of 20,000 € from the Portuguese government, and garnered extensive media accolades as well as the endorsement of global thought leaders in the sphere of sustainability, such as Safia Minney.
Next, I started exploring new ways in which I could combine my penchant for problem-solving and purpose-driven entrepreneurship. So I began working with other like-minded individuals to assist them with building, branding or scaling up their projects.
---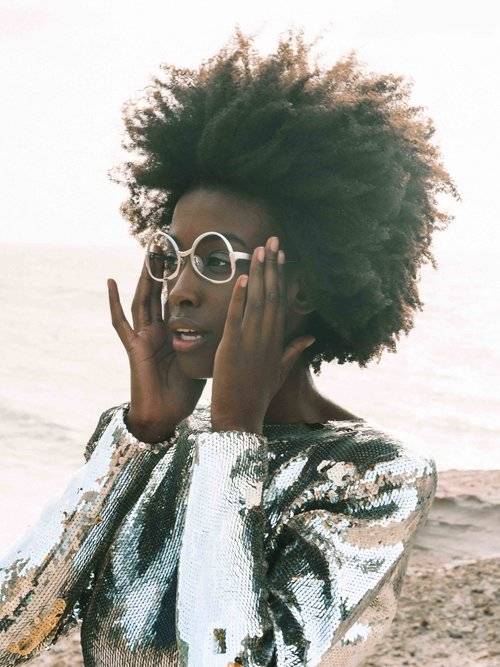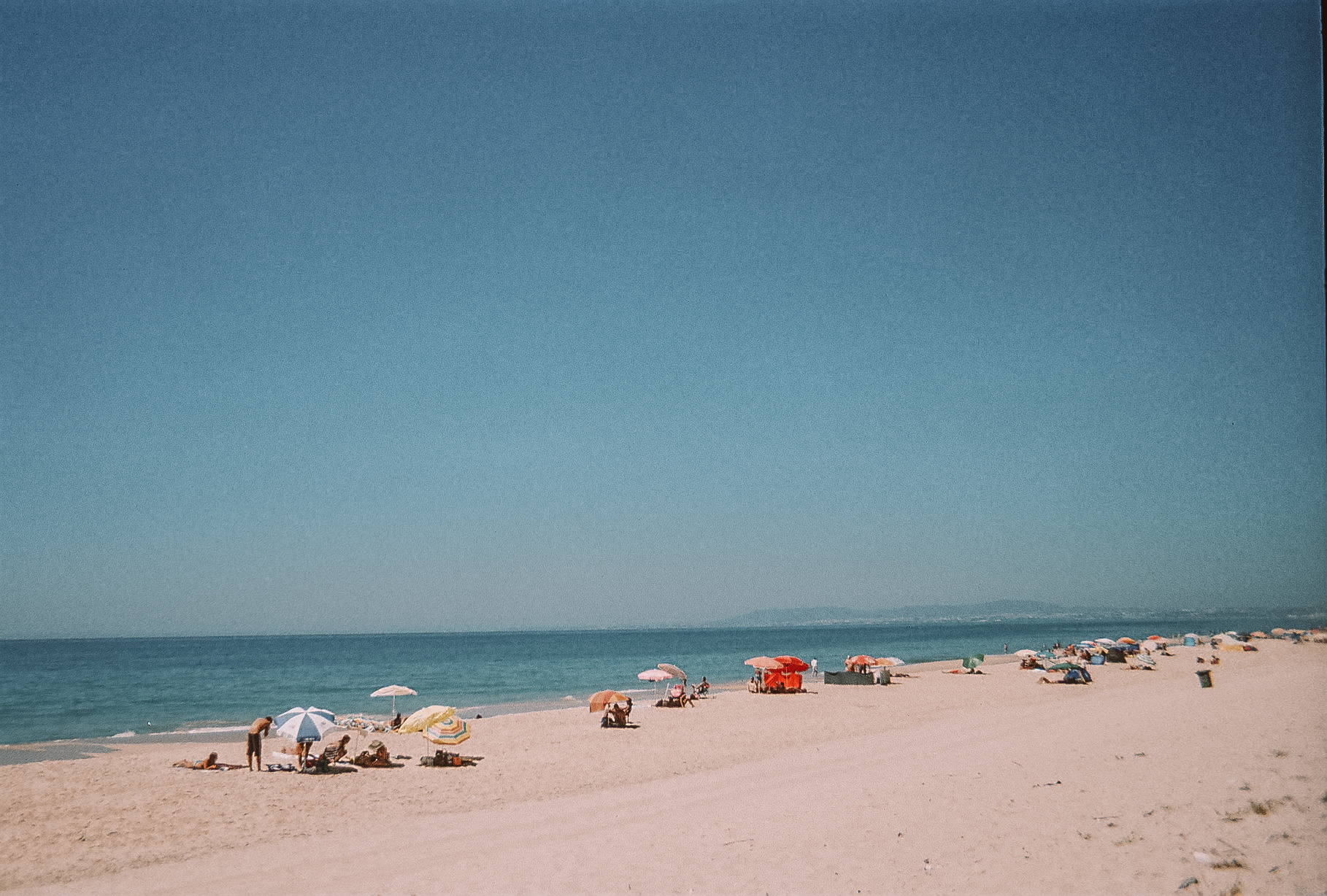 ---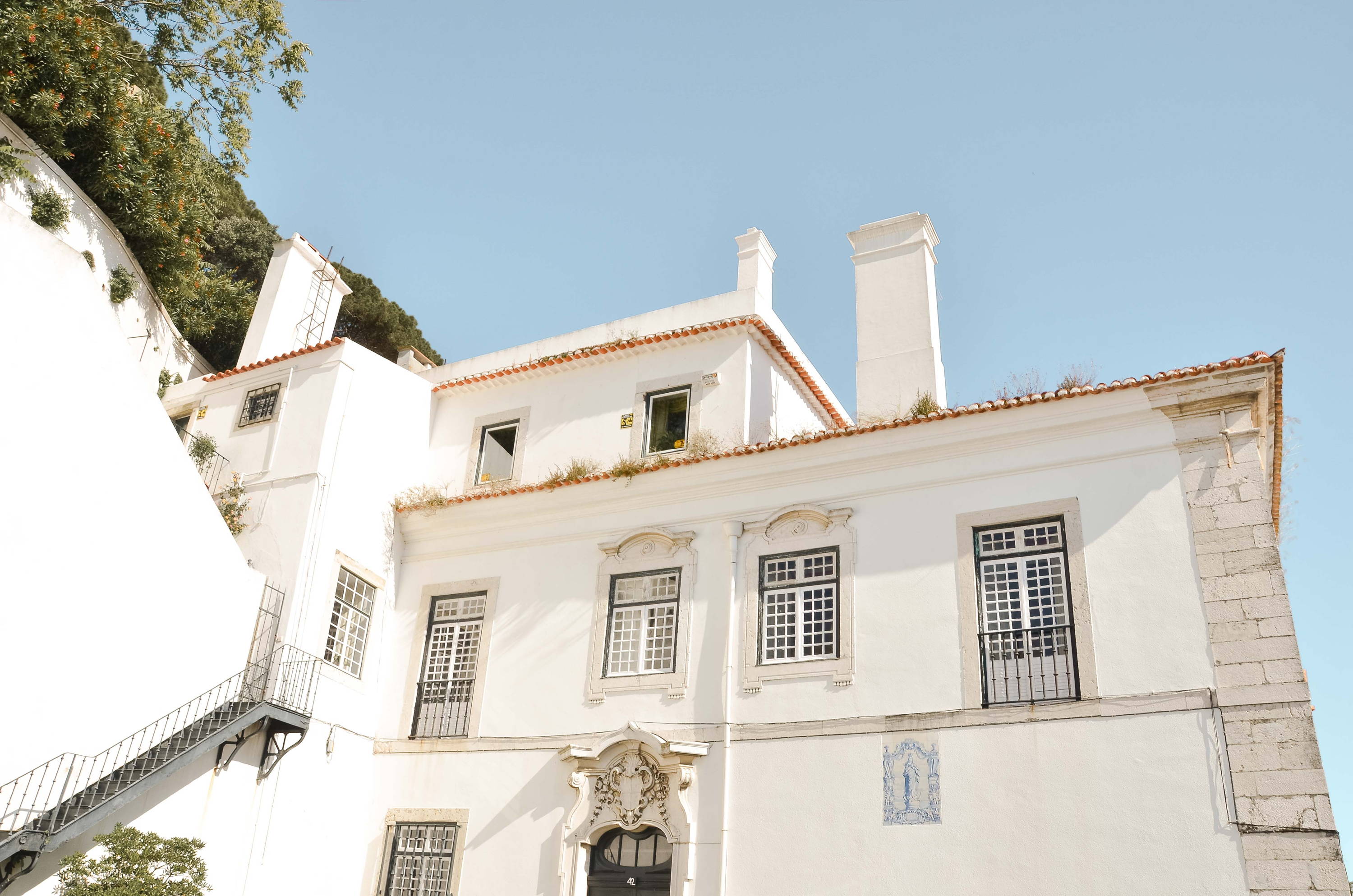 ---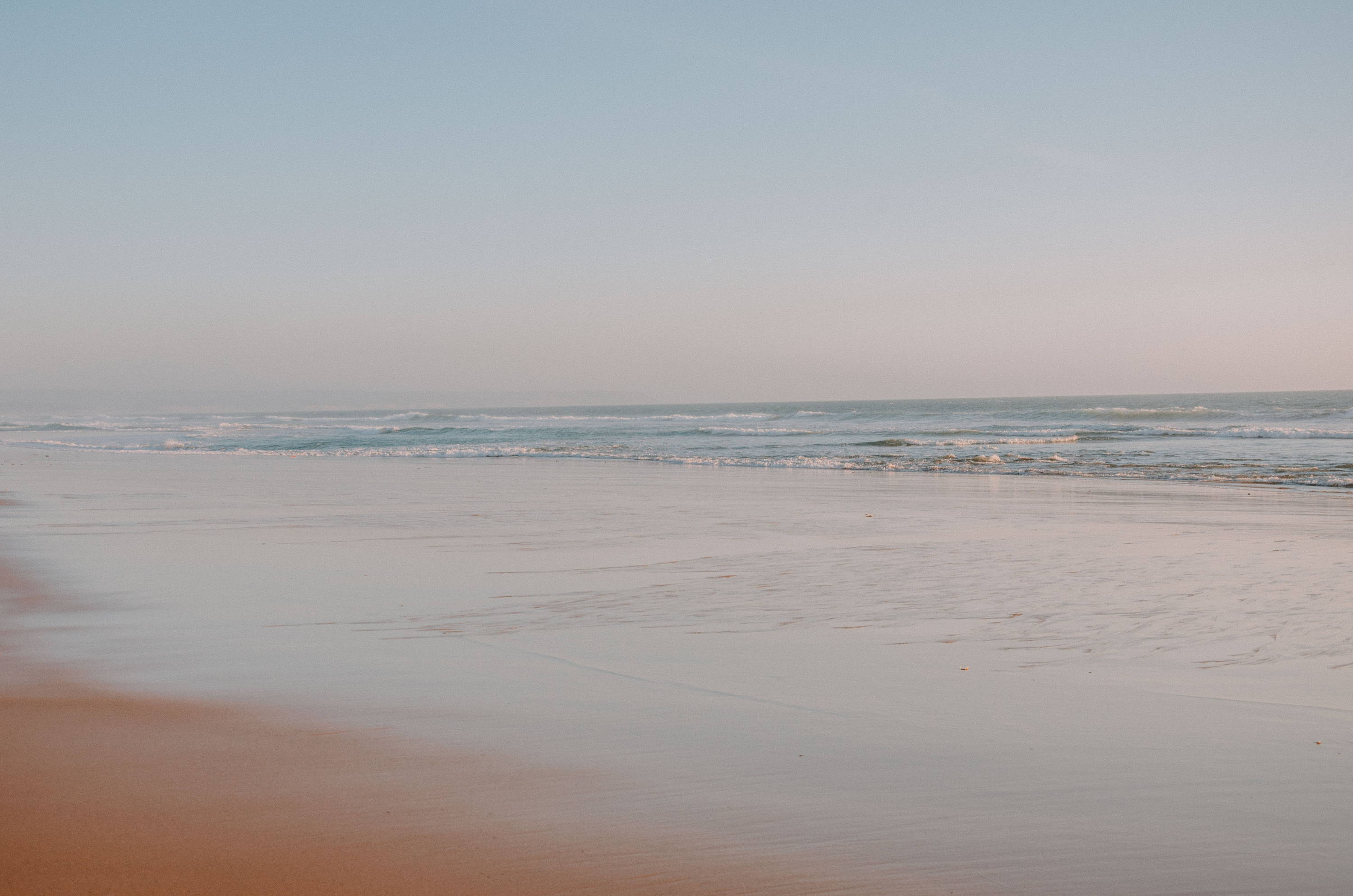 ---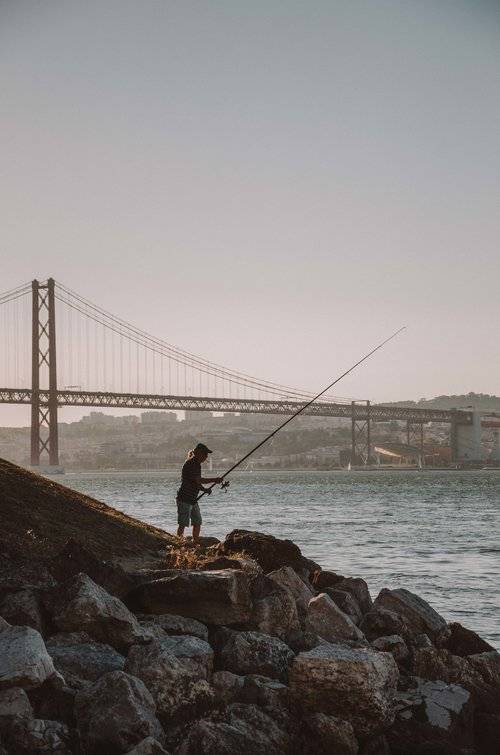 ---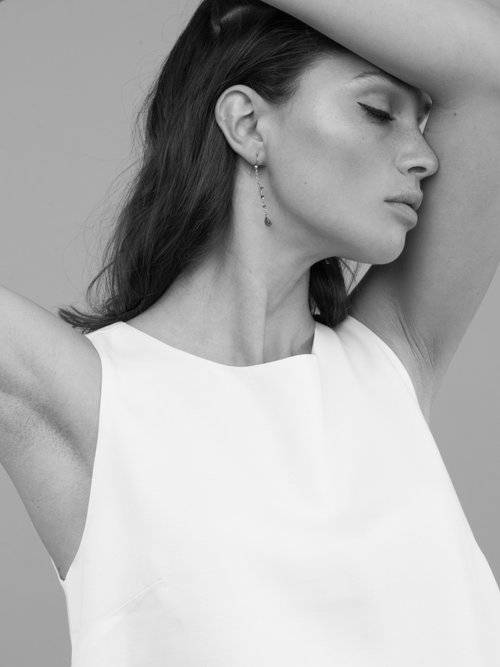 ---
How did you balance your photography jobs, working with branding and marketing and studying International Management all at the same time?
Well, for a few years I used to take pride in hacking my body to "need" only a few hours of sleep… 4-5-6 hours a night. It was far from healthy, but it was incredibly rewarding and I wouldn't change it for a second. I've always been extremely curious, active and enjoyed juggling several projects at the same time. There's so much to do, learn and explore!

I'm a big fan of lists and I'm a productivity maniac so I had a packed calendar and a ton of post-its everywhere, ha ha! School and work have always come first - I take a lot of pride in my work ethic, and give 300% no matter the project or task. Also, for me it's really important maintaining an active social life; I truly enjoy checking out art exhibitions, events, organising and taking part in community meet-ups…
There aren't too many events or parties I regret missing out on; I love music and dancing.
---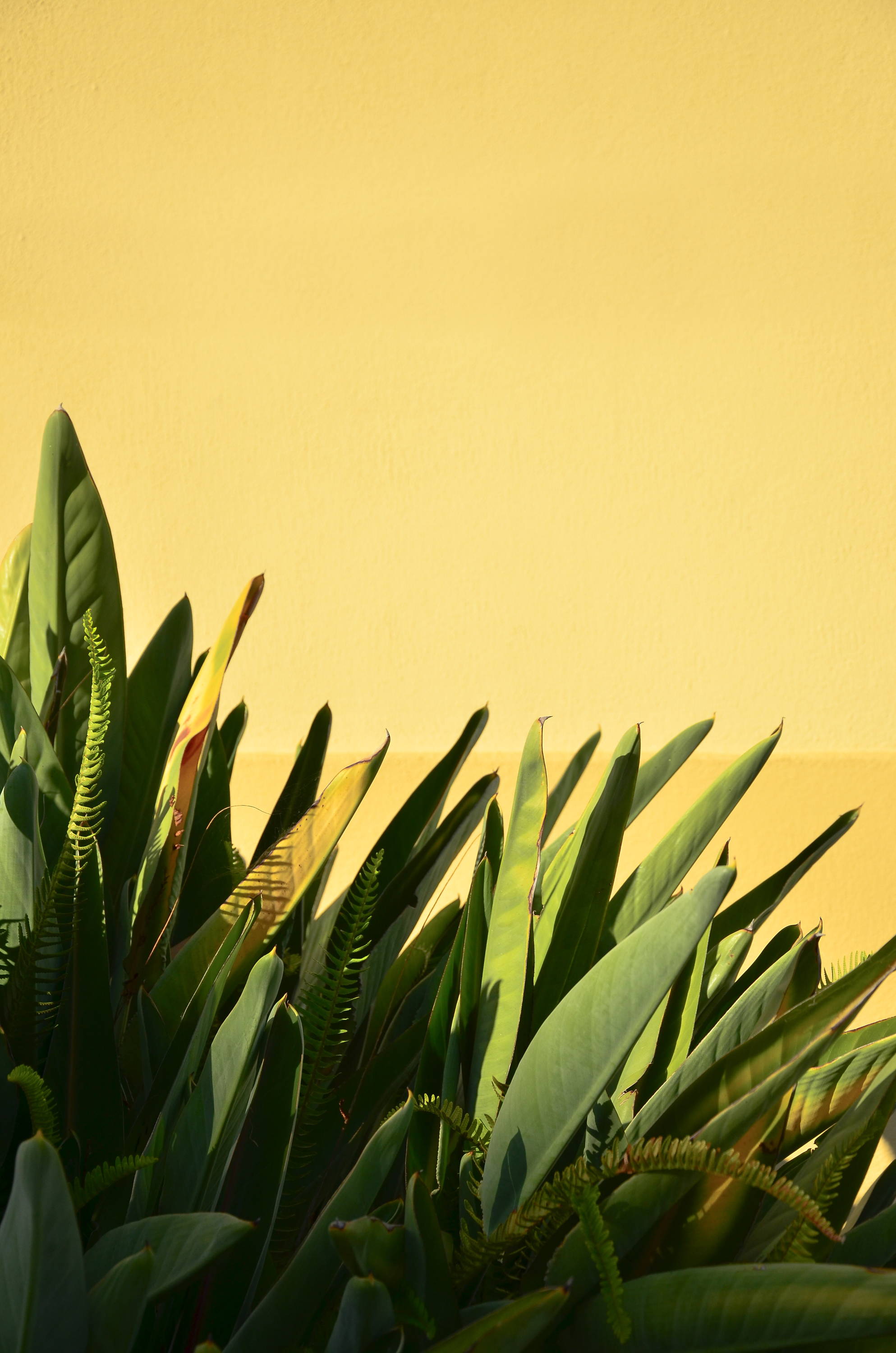 A beautiful "Bird of Paradise" bush shot in Cacilhas, Lisbon, on a toasty summer afternoon.
---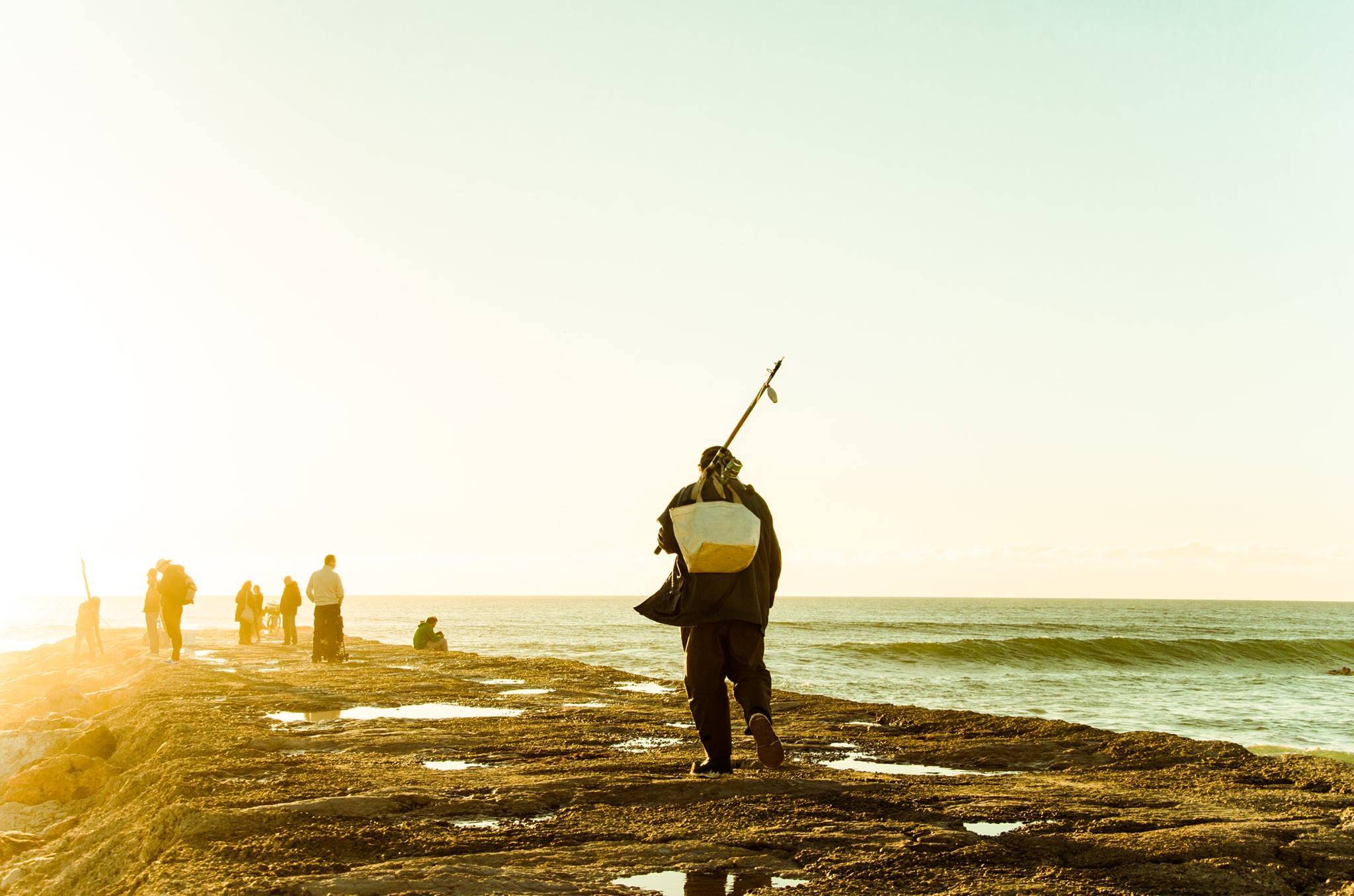 An old fisherman heading to his usual fishing spot on the pier, at sunset, in Costa da Caparica, Lisbon.
---
When did you take up photography and when did it switch from a hobby to a profession?
When I was 14 my grandfather gave me his old analog camera. I found a book on photography at the public library and started experimenting. I had no idea what I was doing, but I loved every single minute of it. I spent the following years shooting incessantly. Photography instilled a sense of adventure. Then, when I moved to Milan, a new world of photography opened up for me. Being one of the world's top fashion capitals, the city provided a playground to experiment with fashion photography. I went to every modeling agency in town, trying to get my first test shoot; it was difficult, but finally someone gave me a chance. I was so enthusiastic; I stayed up all night to edit the photos and showed up at the agency the next morning with a few prints. The booker liked them and offered me a few more test shoots. Soon, I was shooting editorials and getting published in magazines. It's been almost 10 years now that I've been leading a double life: half ambitious entrepreneur, half photography junkie.

I shoot lookbooks, campaigns and a fair amount of content for brands making clothing, swimwear, bags, jewelry and a whole range of other things; I work with clients all over the world: Portugal, Singapore, Australia, California and even Denmark.
What do you love most about photography?

You know how many times I've wondered about this exact same thing myself? In photography, you hear this all the time: "find your niche and your style"! But what if you love it all? I'm crazy about travel and surf photography; I feel happiest when I'm by the ocean or discovering some remote little village. But then, there's the magic and fascination of design and fashion photography; the excitement that comes from working alongside creative teams. One is raw and pure and surprising. The other is an empty canvas just waiting for you to colour in.
When I take photos, I become so enraptured in the moment that I forget about everything else; all there is, and all that really matters, is the explosive, raw, and beautiful "now". Everything else just melts away. It's my Zen practice.
---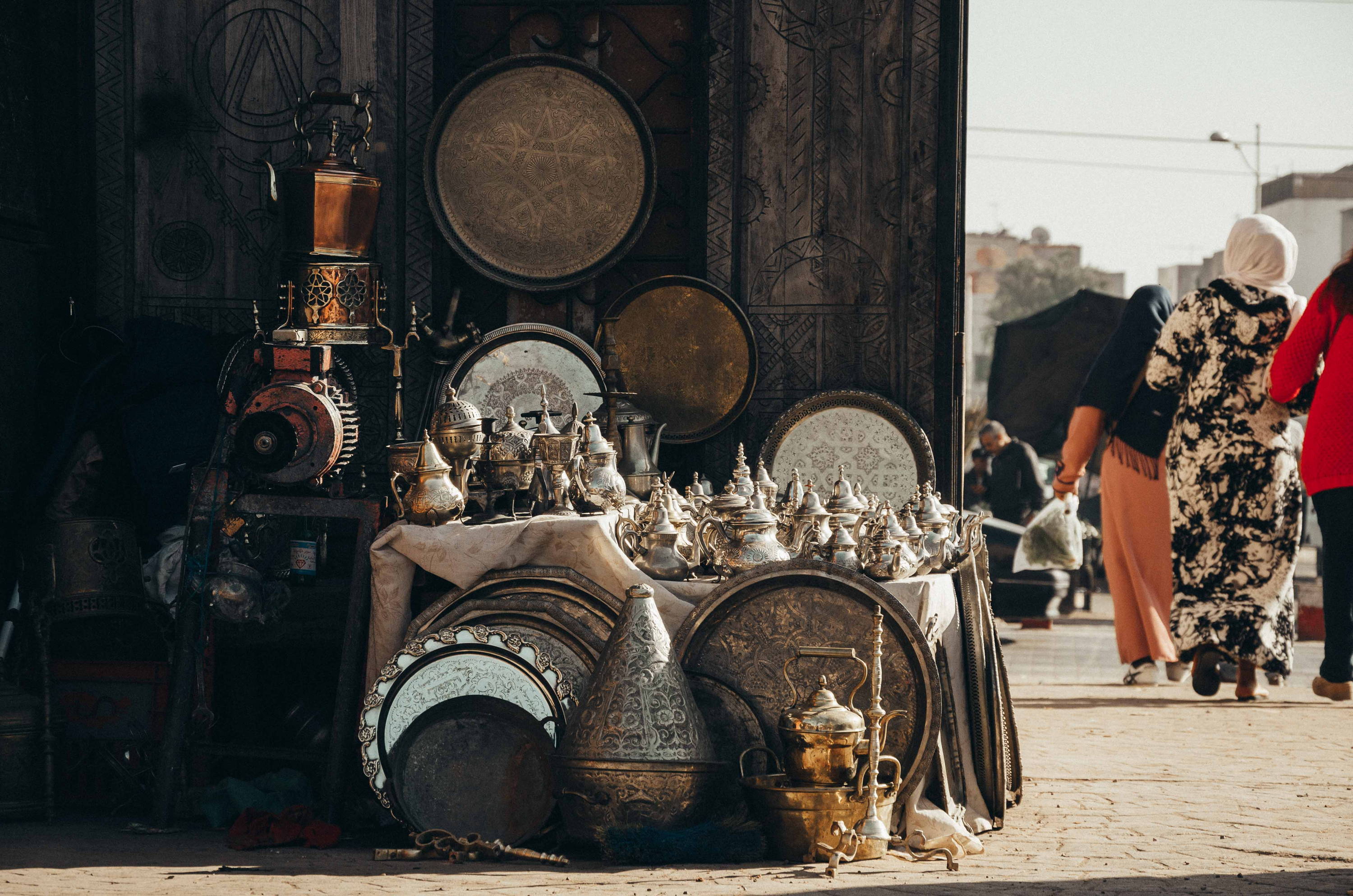 ---
---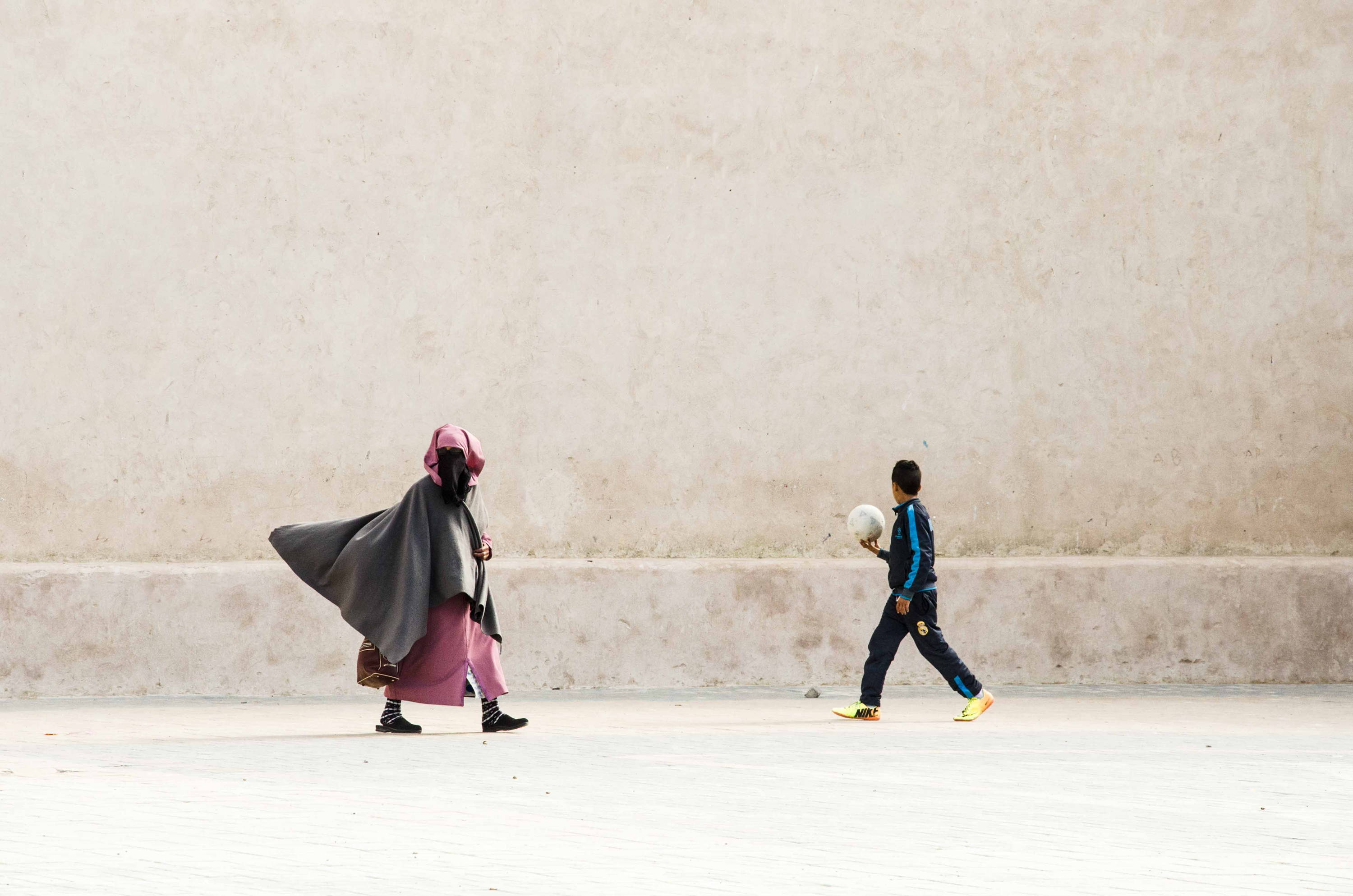 This is one of my all time favourite shots - I love the contrast and the different layers of interpretation in this image; the discrepancy between the ages, the old and the new, traditional versus modern.
---
Why did you decide to only work with eco-conscious brands?
I want to contribute as much as I can to a fairer, greener world for the generations to come, and I want my daily actions to matter. I've come to a point in my life where I can finally appreciate the value of time, and I feel like I can't waste any of it on things that are not aligned with my values. I know exactly what kind of impact and legacy I wish to leave behind.

Right now, all of my clients are conscious brands, and I am extremely grateful for that. I hope to continue working only alongside exceptional people who share the same values and commitment to sustainable development.
Every day I wake up excited about the projects that I'm working on. It's both how I get to learn about things that I'm interested in from people that I admire and extremely motivating. Knowing that I actually make a positive contribution towards a greener, fairer society is what makes me hungry for life.
---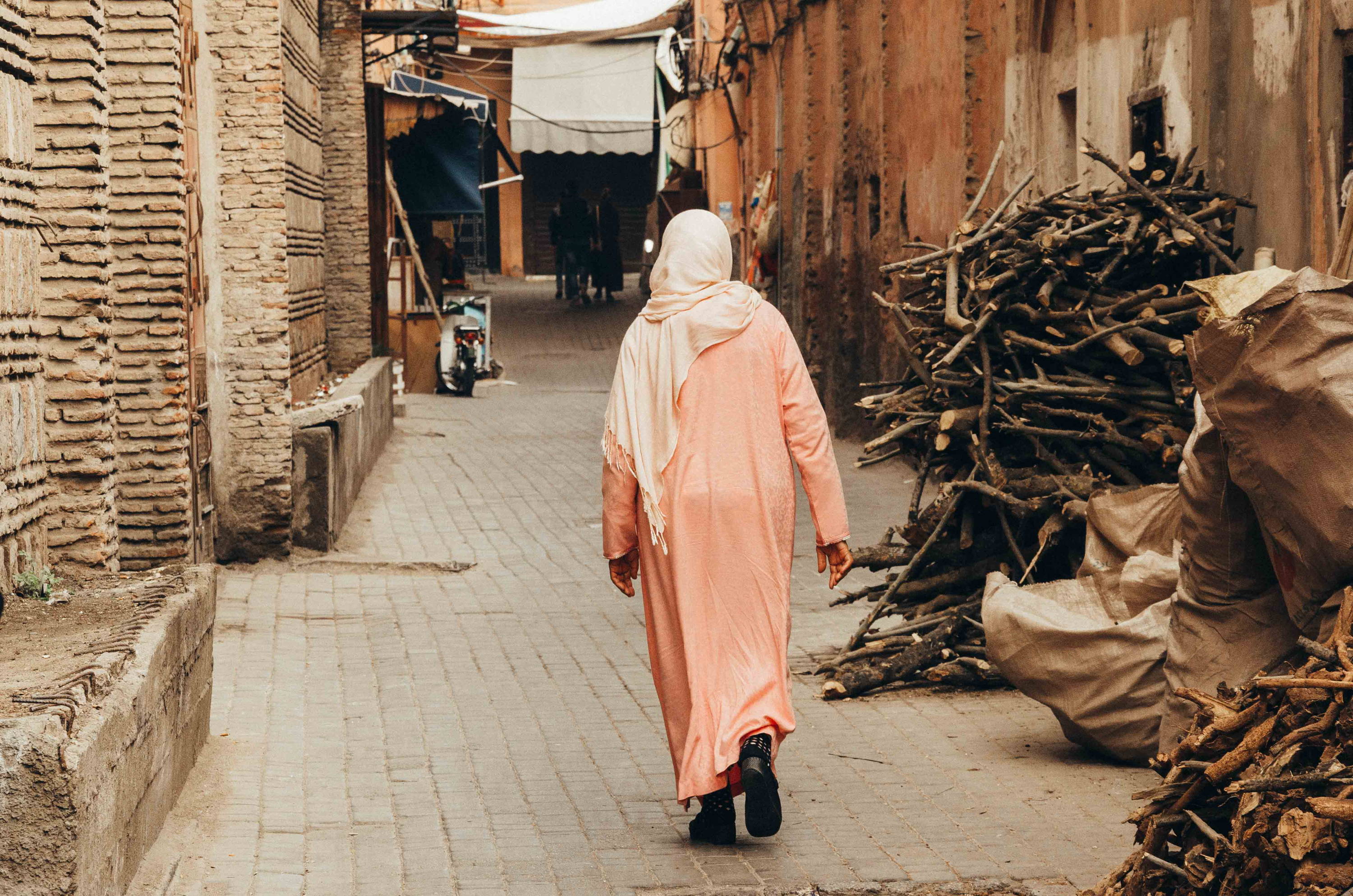 We were walking down a little street and this woman showed up out of nowhere, clothed in a pristine pink robe. Her attire fit so well with the peach and rust of the walls I just had to take the shot.
---
This shot reminisces of a postcard depicting the most coveted traditional crafts and souvenirs from Morocco: a woven rug, Berber jewellery, and intricate brass work.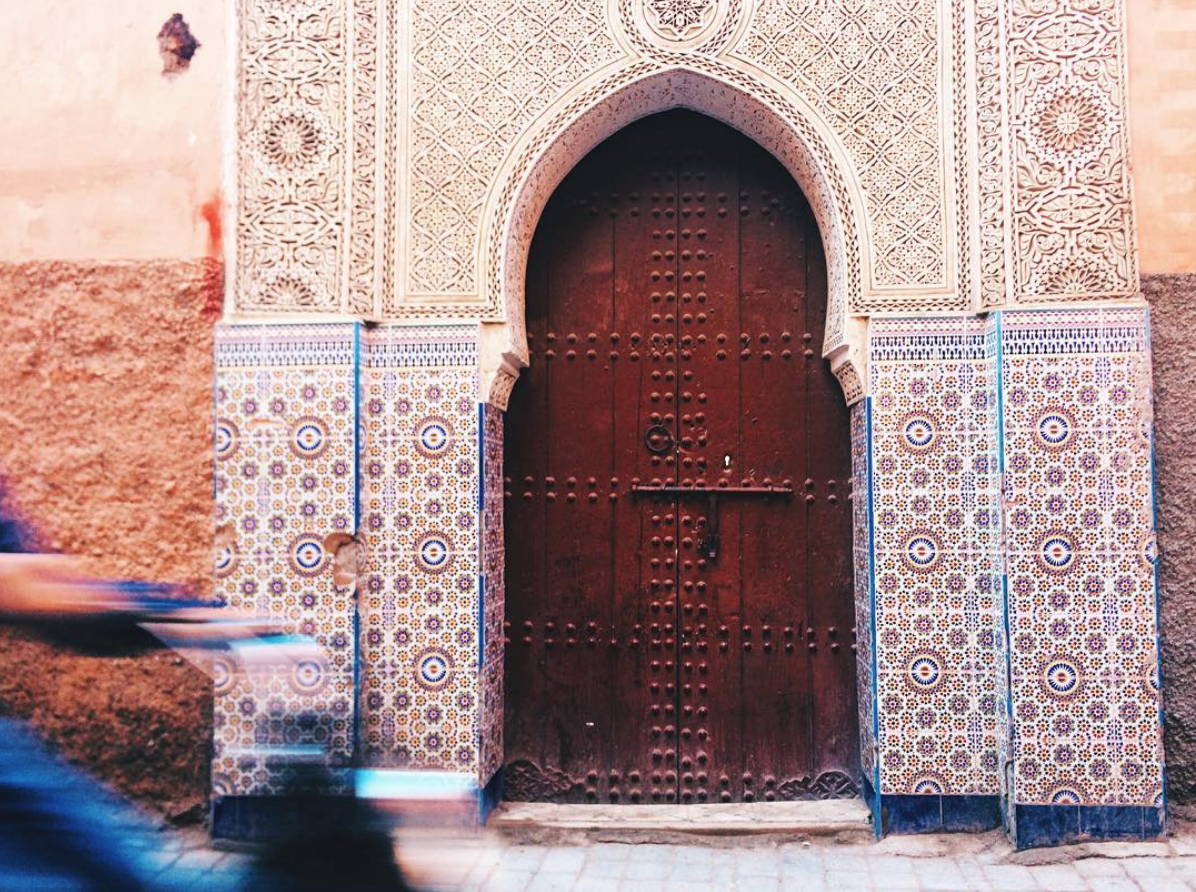 Just as I was trying to get closer to this beautiful door front, I could hear a scooter driving directly towards me, just a few inches away; I tried to capture the driver, and convey a sense of speed, (hence the blur).
---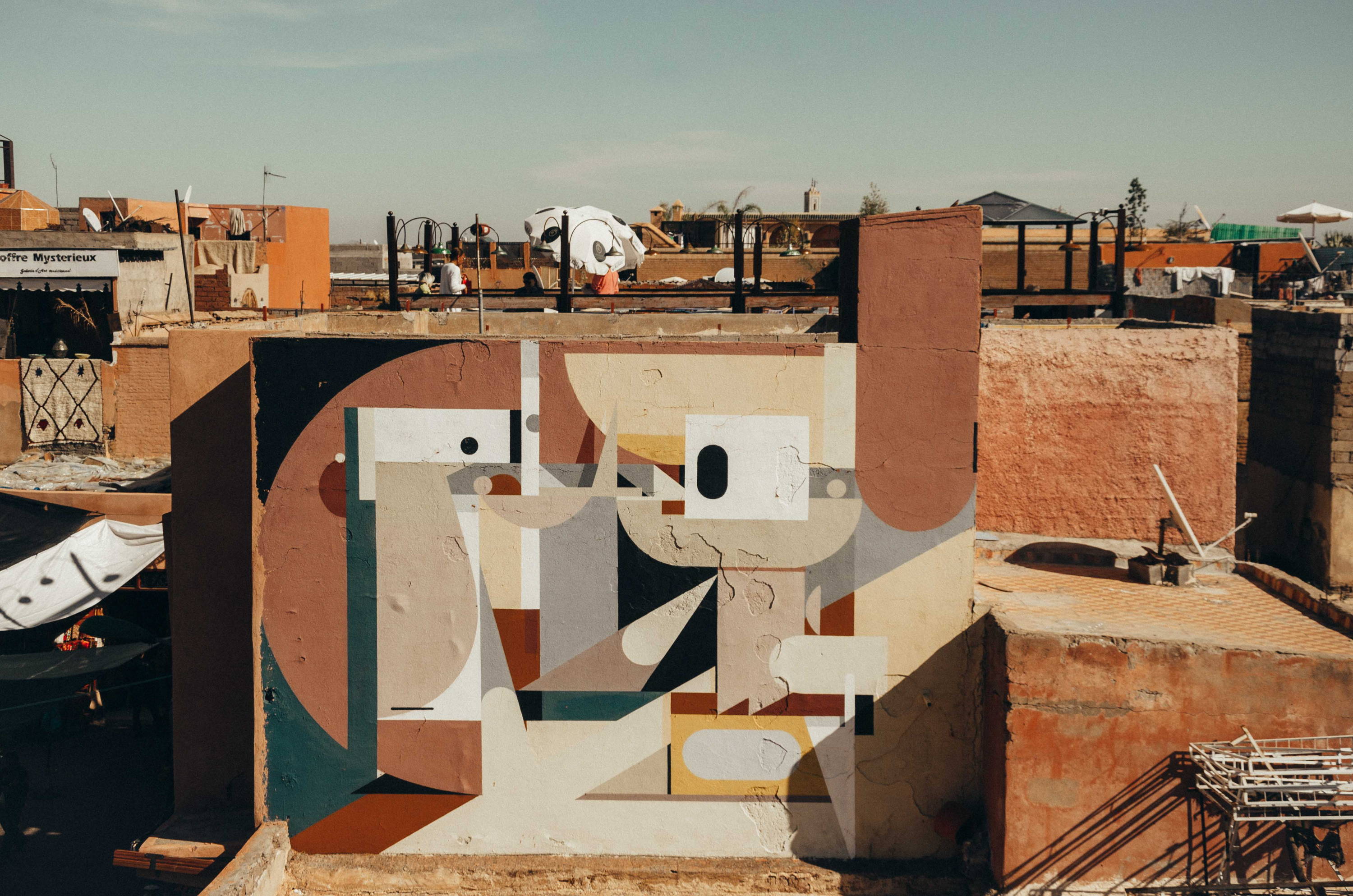 An unexpected piece of street art atop a rugged building in Marrakech. I like how the colours of the mural blend seamlessly with the environment!c
---
As a brand strategist, what do you find eco-conscious brands are struggling with compared to conventional brands?
Some topics that have come up frequently are access to materials, circularity concerns and the limitations of small-scale production.
First, the sourcing of certified fabrics is often challenging. Lack of access to local materials means that brands have to order from overseas, thus increasing their carbon footprint as well as the cost per unit due to transportation fees. Furthermore, certified fabrics are often more expensive than regular fabrics and the minimum order quantities are too large for small producers to support. There is also a limited number of textures, patterns and prints available, which restricts the creative process.
Secondly, brands are concerned about circularity and closed-loop systems. Rethinking product design and lifecycle, making maintenance and repair part of a brand's core activities as well as promoting recycling and upcycling initiatives are all exciting challenges for conscious brands.
Finally, smaller players often struggle to find manufactures willing to produce small runs of a product. This can make it virtually impossible for an emerging brand to produce.
As an ethical brand strategist, how do you help eco-conscious brands?
Given the fact that each partner has a unique story and a distinct set of challenges to address, I pursue a case-by-case approach; with some clients, we work on the entire branding and business strategy, whereas with others we work on specifics, whether retail strategy, digital advertising, art direction or content creation.
I take a holistic approach in order to understand the essence of a brand, the raison d'être, the core value proposition and the vision for growth. This enables me to make recommendations that are appropriate, cost-effective and actionable. Together with the partner we explore and polish the different facets of the brand's identity. We map the competitive landscape, assess competitors and market dynamics, define the target market and the brand's positioning. Further, we discuss the customer journey, industry trends, and best practices and develop a strategic marketing plan.
Any advice on how a company can successfully brand itself?
- Be honest.
- Deliver a powerful, authentic and memorable message.
- Hustle for it like your life depends on it.
Last question, where do you see yourself in 5 years from now?
In 5 years time I see myself running a successful purpose-driven business and living closer to nature; I'm looking forward to setting up a foundation carrying out educational projects in third world countries, furthering my knowledge of design thinking, setting up a little ceramics atelier and learning permaculture.
---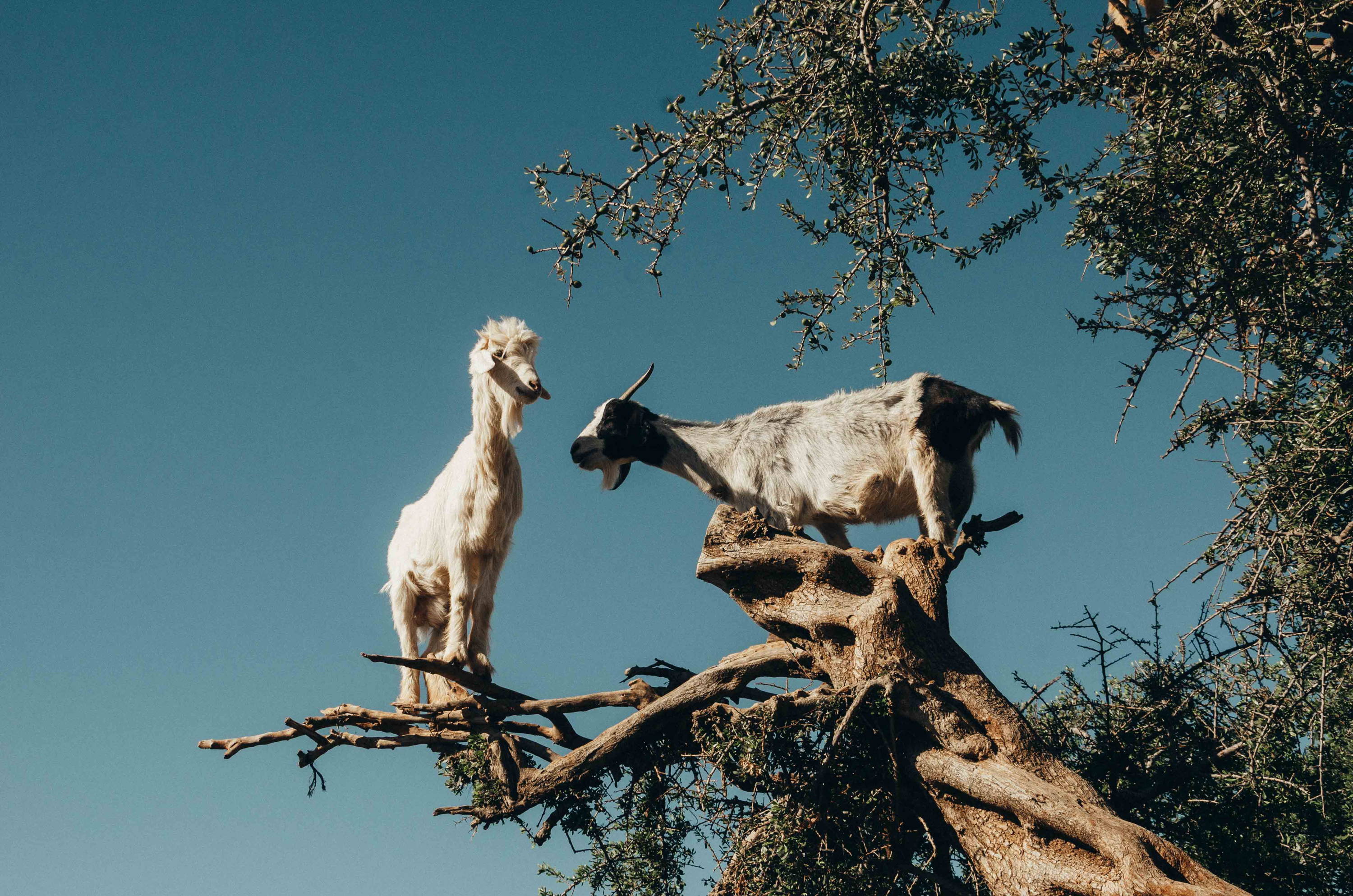 ---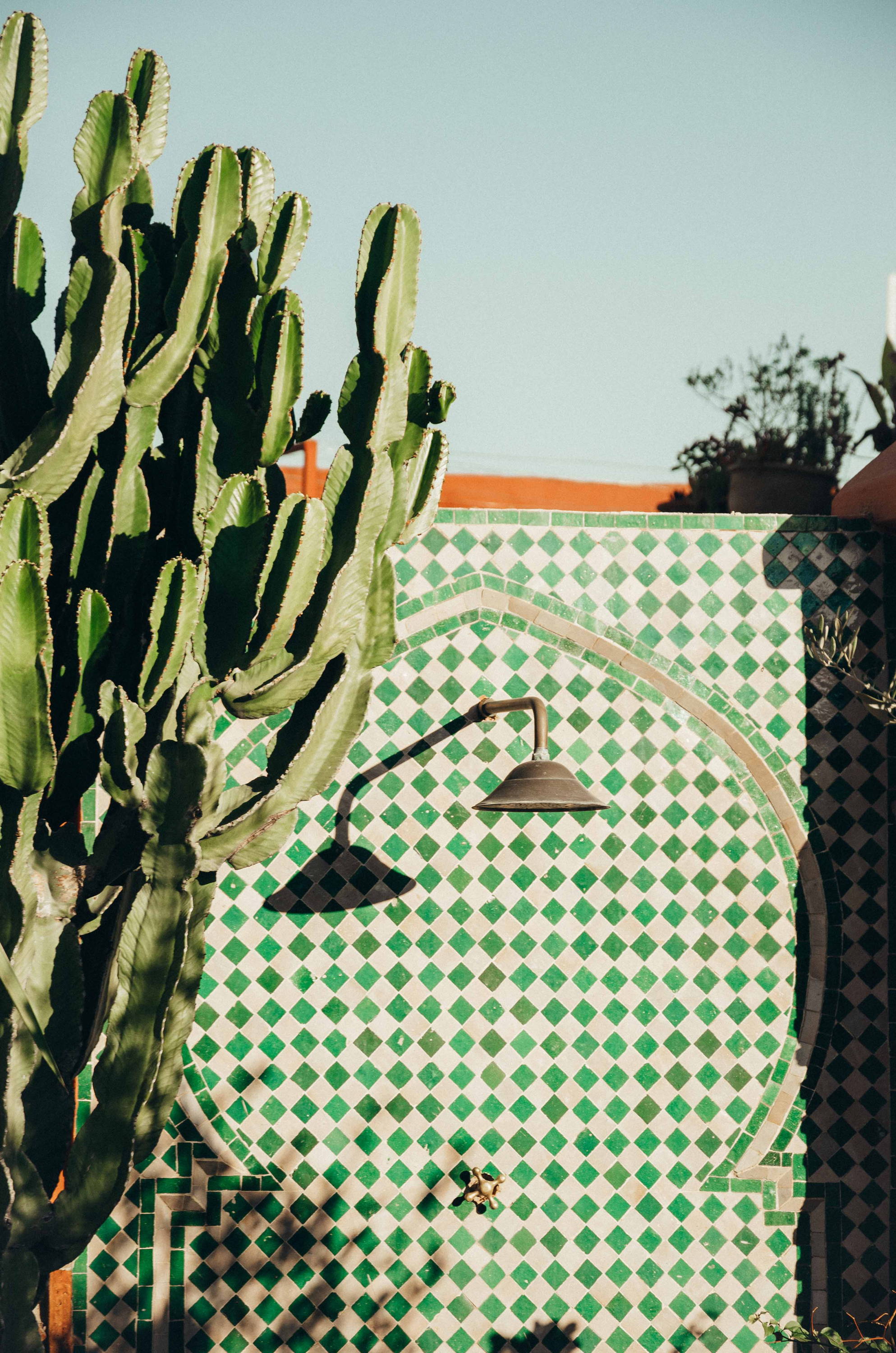 ---
We are grateful for the little sneak peak we got into the life of Patricia Imbarus.
 
We hope you enjoyed it too.
---
Learn more about Patricia here.
Photo credits: Patricia Imbarus.
---
✕