OUR WEBSHOP IS CLOSED from the 21st-28th of September. Orders placed in that period will be shipped on the 28th of September. THANK YOU FOR UNDERSTANDING!
---
---
---
Natalie has inspired us for quite a while..
She runs the eco friendly blog, Sustainably-chic.com where she shares her favourite sustainable products, great advises on how to live sustainable and fashionable outfits that makes you feel just as good on the inside, as on the outside. Natalie live in Jacksonville, Florida with her husband and baby boy, inspiring everyone around her to follow their gut and find a way of living that makes sense to you and to our mother nature.
---
Motherhood and Sustainability
---
Natalie and her husband recently became parents. Natalie is a woman who, on her Instagram and blog, shares her view on motherhood, fashion and sustainability. She urges people to be conscious about their choices and dont feel guilty about not living 100% sustainable. Small achievements matter!
---
---
---
---
Age: 30.
Where are you from:

Jacksonville, FL.

 

Favourite breakfast:

Fruit Smoothies.

 

Favourite garment in your wardrobe:

An old holiday dress that was my mom's in the 80s

.

 
Favourite travel destination: My second home, Switzerland.
---
---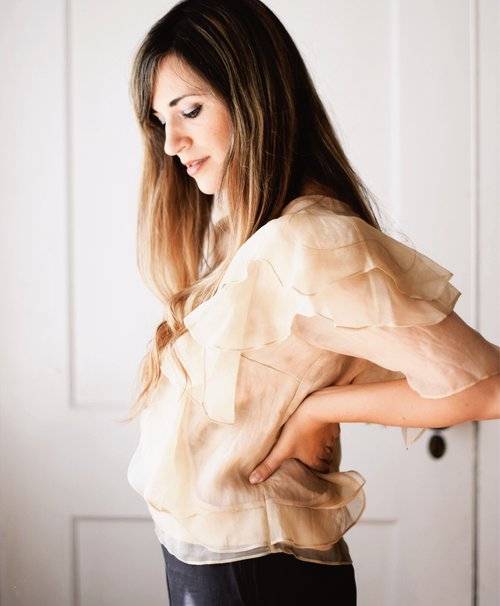 ---
---
---
---
''My sustainable journey is constantly evolving, and I'm learning new tricks everyday. I try to implement sustainability in my closet, food, beauty routine, and pretty much every little aspect of my home. I'm no where near being perfect, but I am conscious about the little things.
Sustainability is important because it has to be. I have a son, and people I care about who I want to experience a beautiful future.'' Natalie Kay Smith
---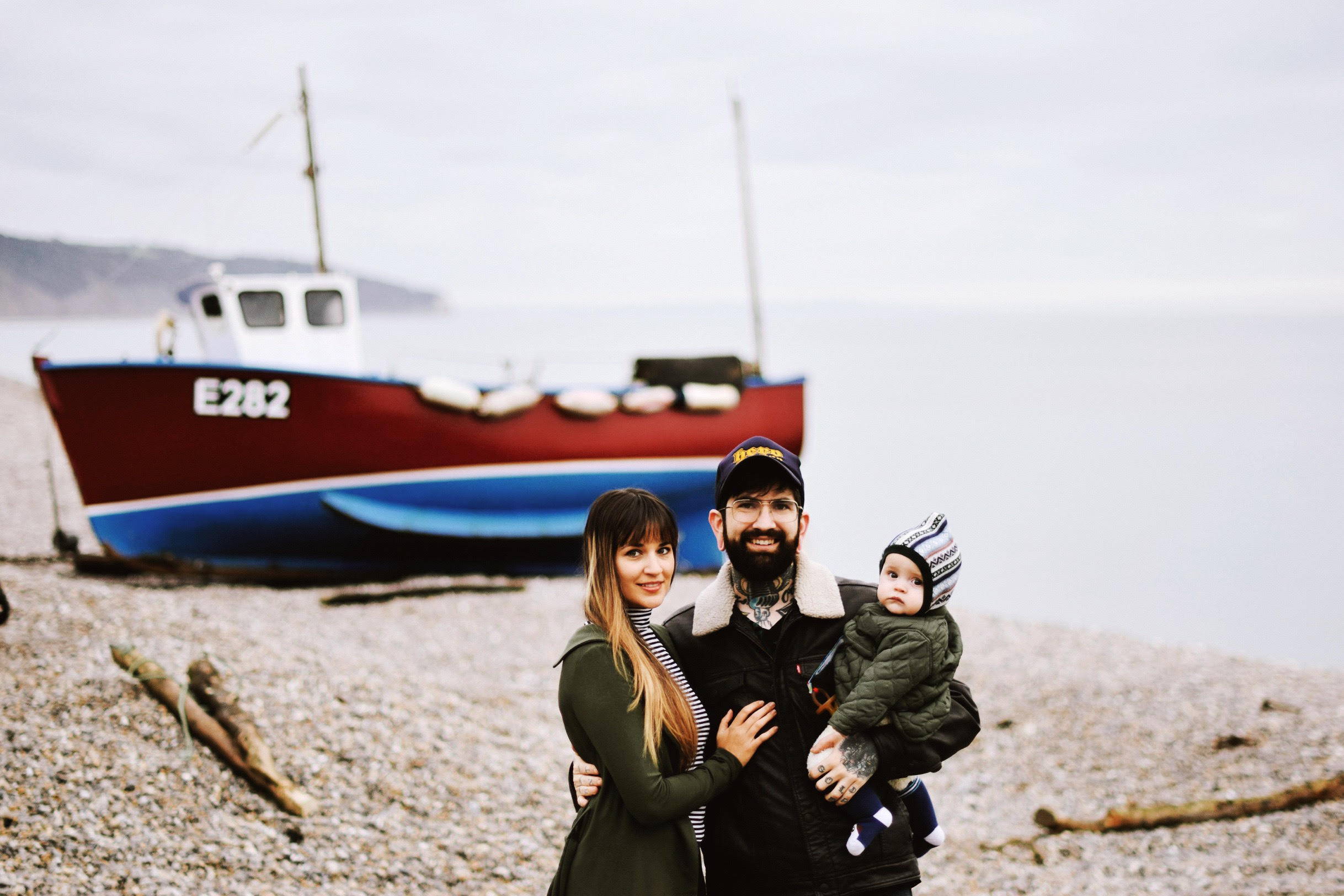 Natalie with her beautiful family.
---
---
Any quote or wise words you want to share regarding sustainability?


Not a specific quote from anyone, but I love when people talk about your small achievements. I think it can be so overwhelming when trying to live more sustainably, and it's important to celebrate your victories. Otherwise, you feel like giving up or you can easily become guilty for not doing enough.
---
---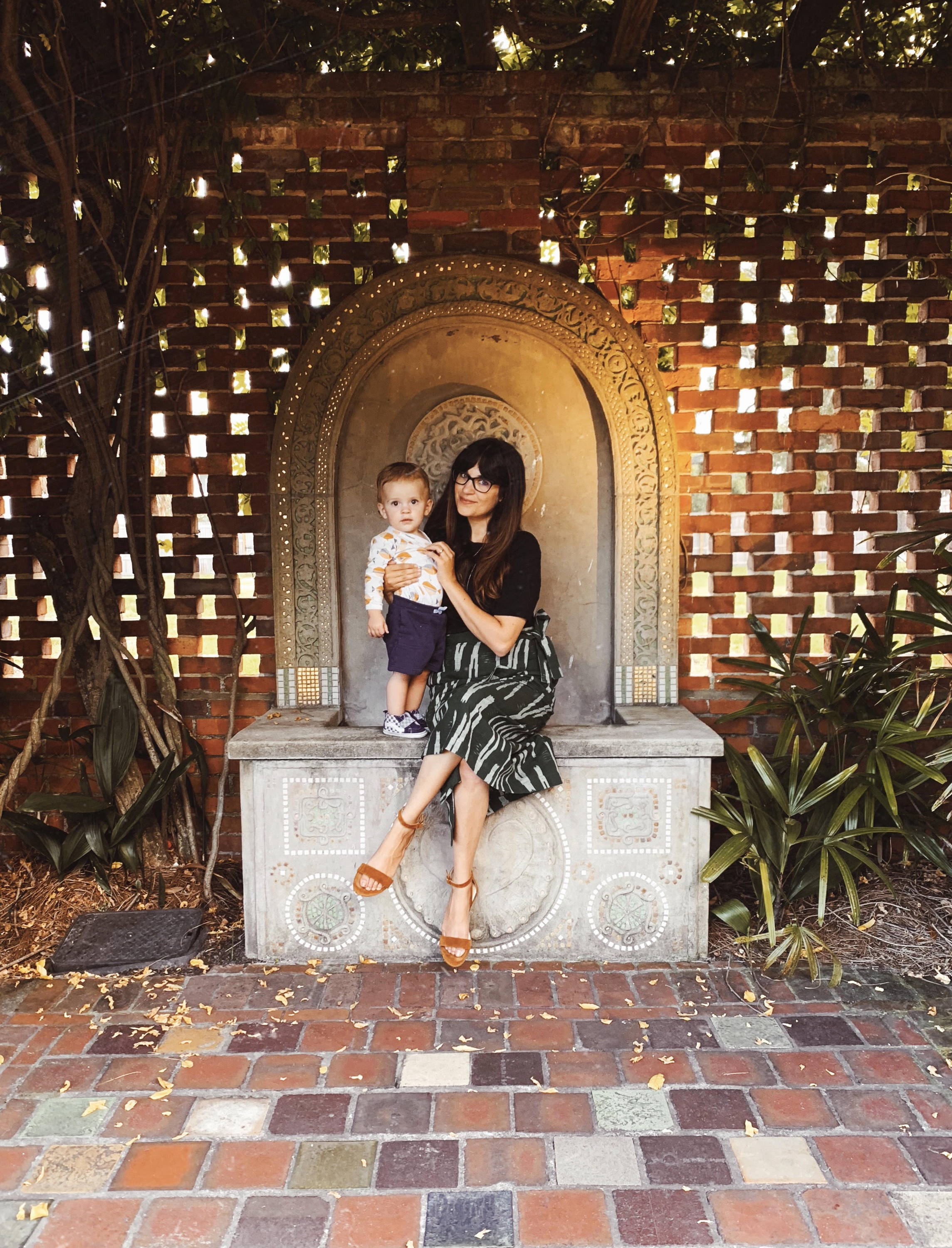 ---
Tell us about yourself and where you grew up?


I was born in Florida, but lived in Virginia for many years. I am dual citizen of Switzerland and the US. My family speaks French, and I can get by on the language. I grew up loving the theatre, and thought I would go to school for Opera, but ended up becoming interested in Fashion at the end of the high school. This probably stemmed from the fact my mom went to school for fashion and owned a sewing machine and fabric store. I would go there a lot after school, and play around with patterns and create dresses. It was a nice outlet for me, and I really enjoyed using my hands
What does Fashion mean to you?


When I think of 'Fashion', I tend to think more of the industry than the art. I see it as a necessity for so many, but it doesn't have the same positive feeling I once felt. I gravitate more towards 'style' and 'craft' when it comes to the art and history behind the fashion industry.
Have you always been interested in sustainability?

Not at all. I didn't even know what it meant until I was in college. I learned about the concept of sustainability almost a decade ago while studying, and I don't think I did a good job at being 'sustainable' beforehand.
What made you start your own sustainable fashion blog?

I hated the industry towards the end of my studies. It was a reason I stumbled across a course on sustainability. I was so upset with how much waste and unethical treatment there was, and I needed to find a reason for me to stay with my major. I didn't like the fact I was graduating with a fashion degree.
I felt like I had clarity of my future when I merged sustainability with fashion.
What do you find to be the most challenging aspect of the current conventional clothing industry?

Everything is made from synthetics and it's made to fall apart. It's basically like single-use cups. Sure, we can wash a plastic cup a few times, but it's going to crack and leak eventually.
What is your dream scenario for the clothing industry?

That all brands are transparent & ethical, and use fibers that can regenerate our soil.
Do you have any advice you want to share to shop clothing more sustainably?

Sure! Start with what you have, and figure out what items would be most beneficial to your closet. Search for brands who are responsible and use natural fibers. You want to buy something you can see yourself in for many years to come, so buying timeless, quality pieces are important. And thrifting is always a great thing to do!
---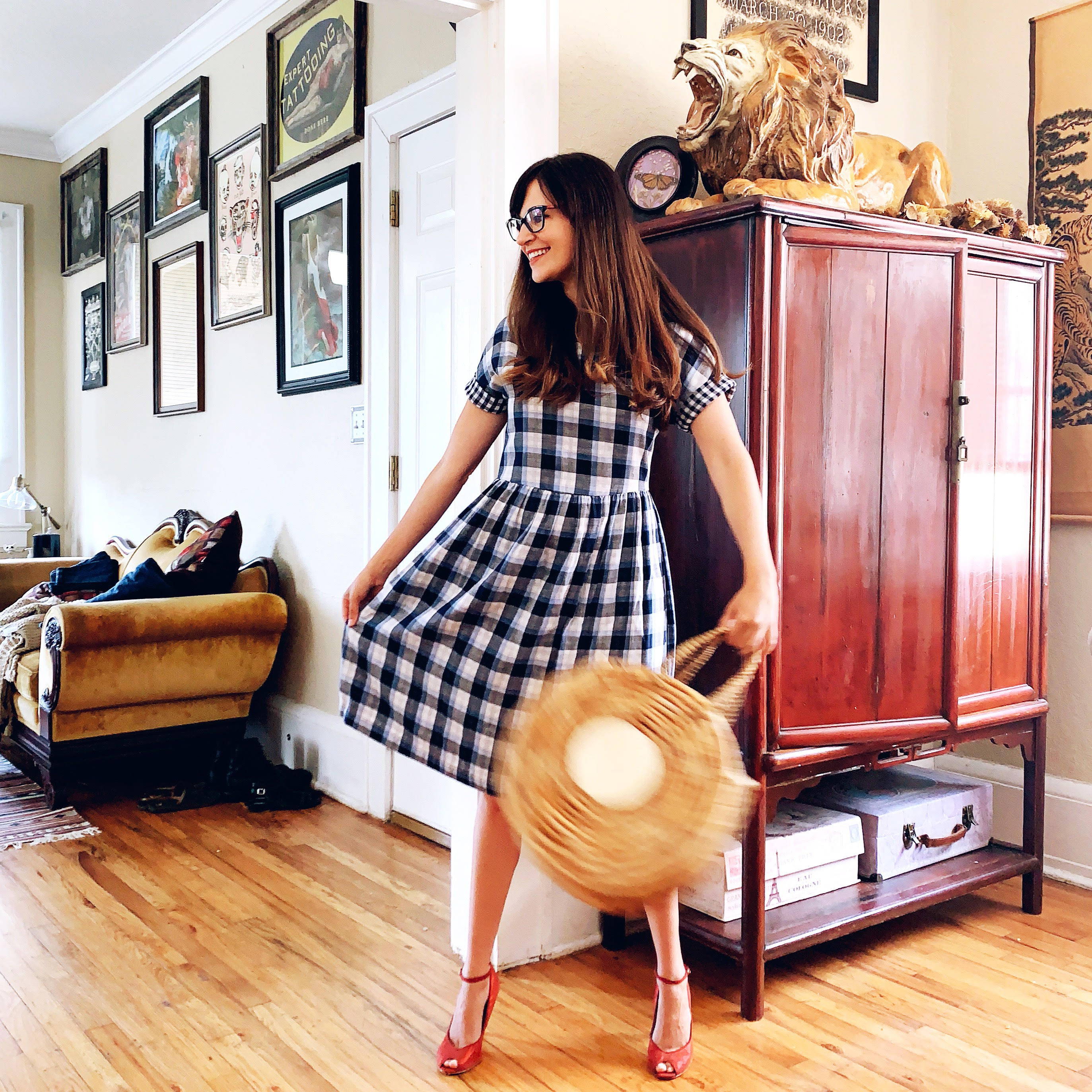 ---
How do you prioritize sustainability in your life?
I try to be mindful in everything I do throughout the day, but if I'm going through a tough time or it seems impossible at the moment, I don't let my mistakes guilt me.
What was the easiest sustainable habit for you to adapt?


Clothing was easiest for me. I learned of so many great sustainable brands many years ago, and I loved to thrift.
And what has been the most challenging habit?


Waste! I still throw a lot of things away. My town doesn't recycle a lot of plastics. I'm trying hard to minimize this, but it's been difficult.
---
---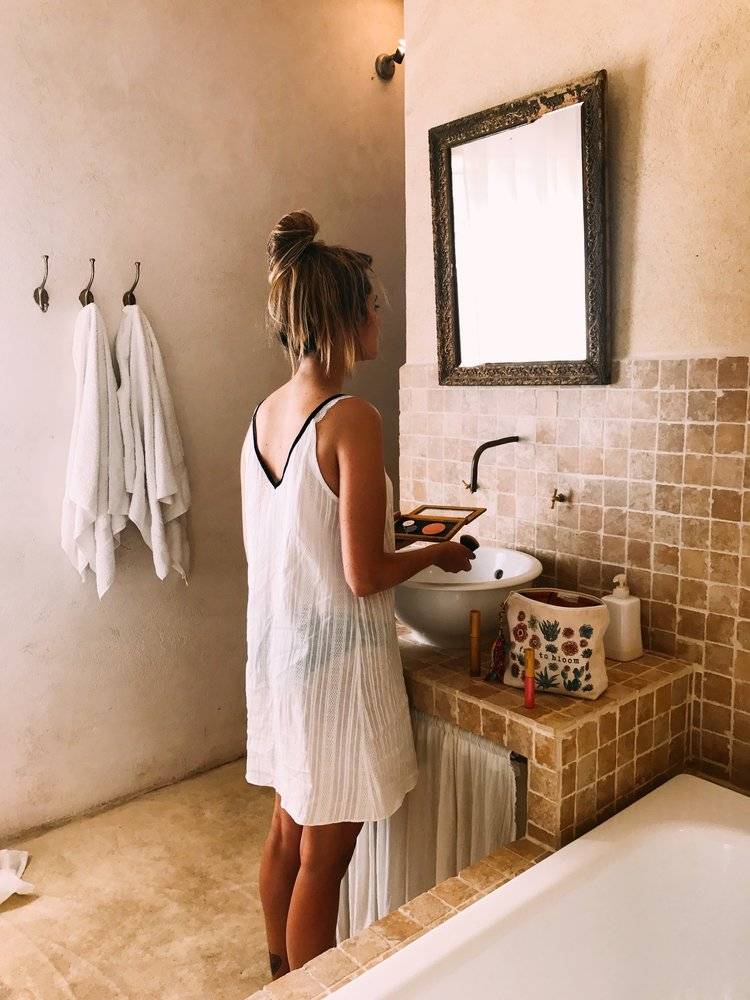 I've always believed in order to take care of others, you must first take care of yourself. For me, those extra moments always entail a great skin-care routine. Being that skin is the largest organ of the body, I'm very careful with what I put on it. Beauty is the smallest section of my blog because, to be honest, it's difficult for me to find natural products I instantly fall in love with. I've had several samples sent to me over the years, and every once in a while I find something worth sharing and adding into my routine. Here is one of them! Au Natural is not only thorough, but it's refillable, researched and all around ethical.
---
When you need a refill of your Au Natural, they send it to in a biodegradable plant-based bag to help avoid sending more bottles to the landfill. How amazing is that?!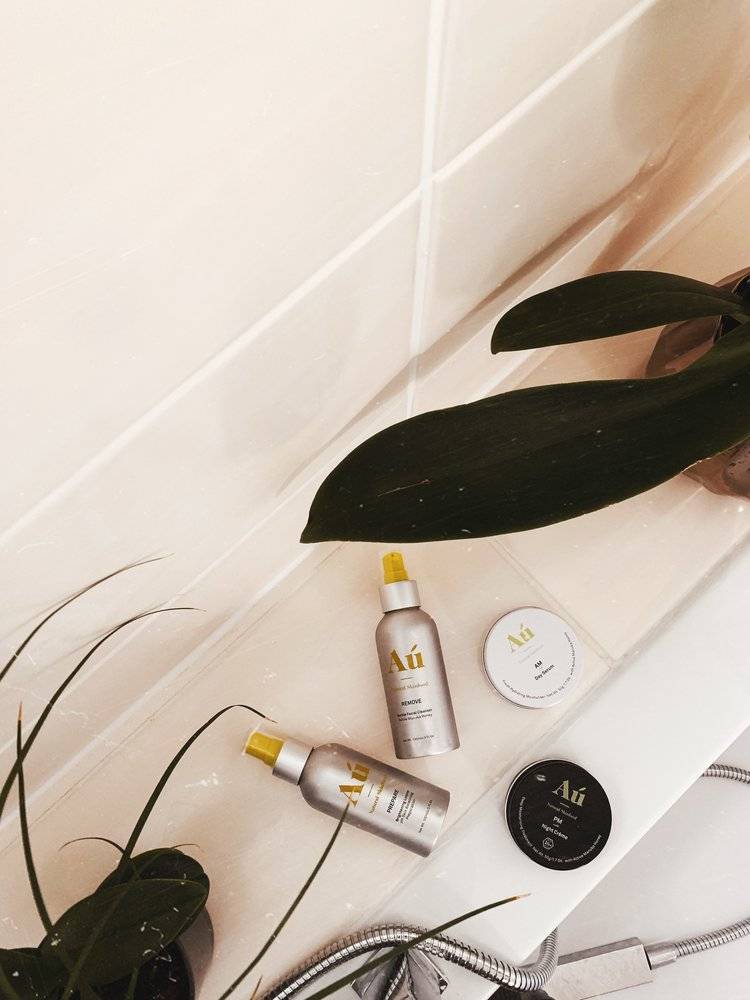 ---
---
You just had a gorgeous son. How do you balance life being a mom and a full time sustainable blogger?


I have yet to find that balance :P Or maybe I have, and it's mostly me being a mom, and getting a couple hours or work in during the morning.
Are there any moments, being a mom, that you find harder than others?


Since you find yourself more exhausted than usual, it can be hard to live out your values when it comes to sustainability. He sometimes gets snacks wrapped in plastic, or I give up on cloth diapers for a while.
---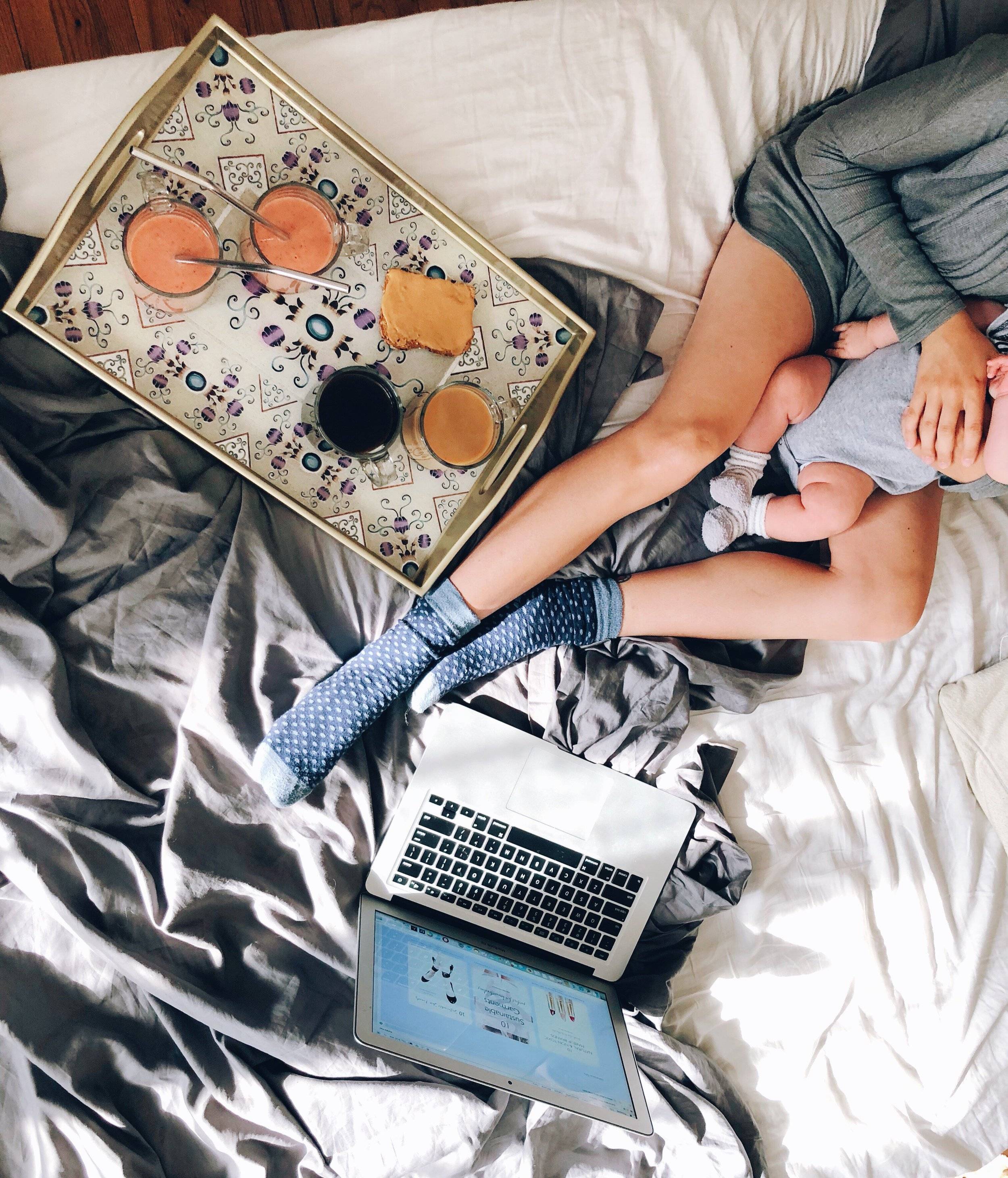 ---
How do you practise your sustainable life with your son?
We hope to lead by example, and show him how to be a good steward to the earth. My mom was always good about reusing things, and not buying just to buy. I think I kept that hidden in my mind, and it's come out, now.
Is it harder to choose sustainable options for kids than for grown ups?


I think it's easier! Mainly because he isn't as picky, especially with clothing, it's okay if the fit isn't that great!
---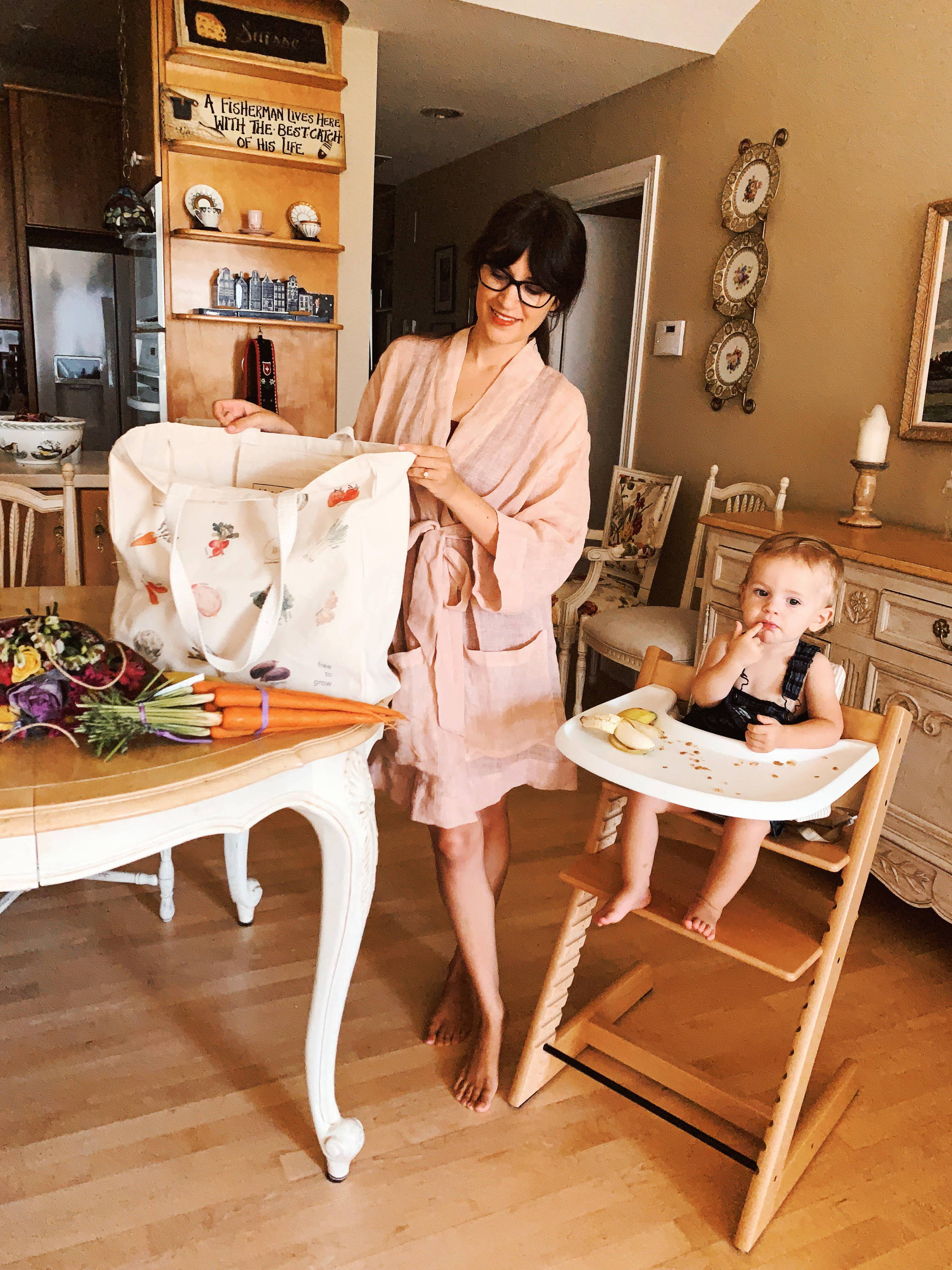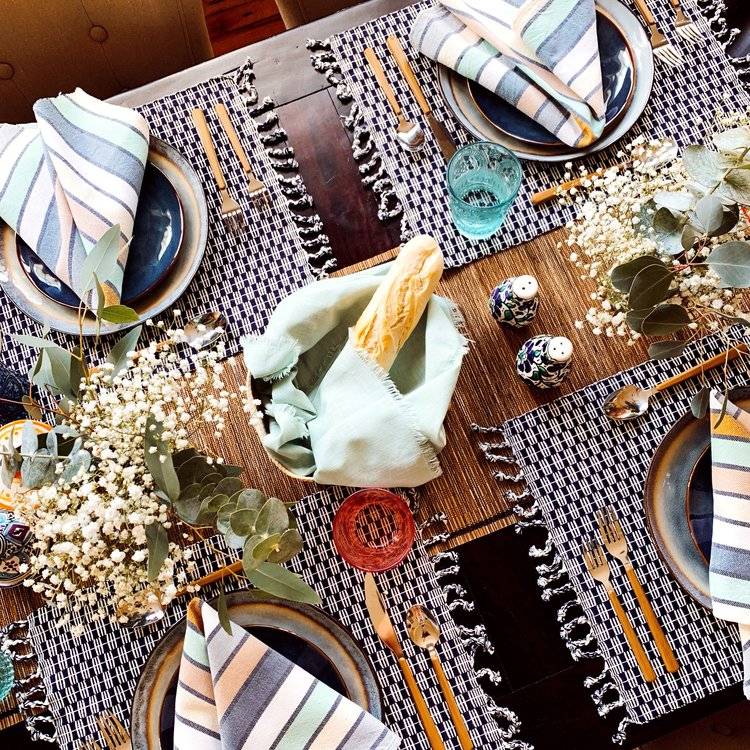 We always use cloth napkins at our dinner table.
---
Do you have any advise for families who want to be more sustainable?
Don't overwhelm yourself with trying to do it all at once. Decide what sustainable switches are most important to you, and take some time with introducing them to your lifestyle.
Where do you see yourself and your family in about 5 years?
I hope to have a home that we buy to renovate and do it all eco-friendly! I would love a project like that.
---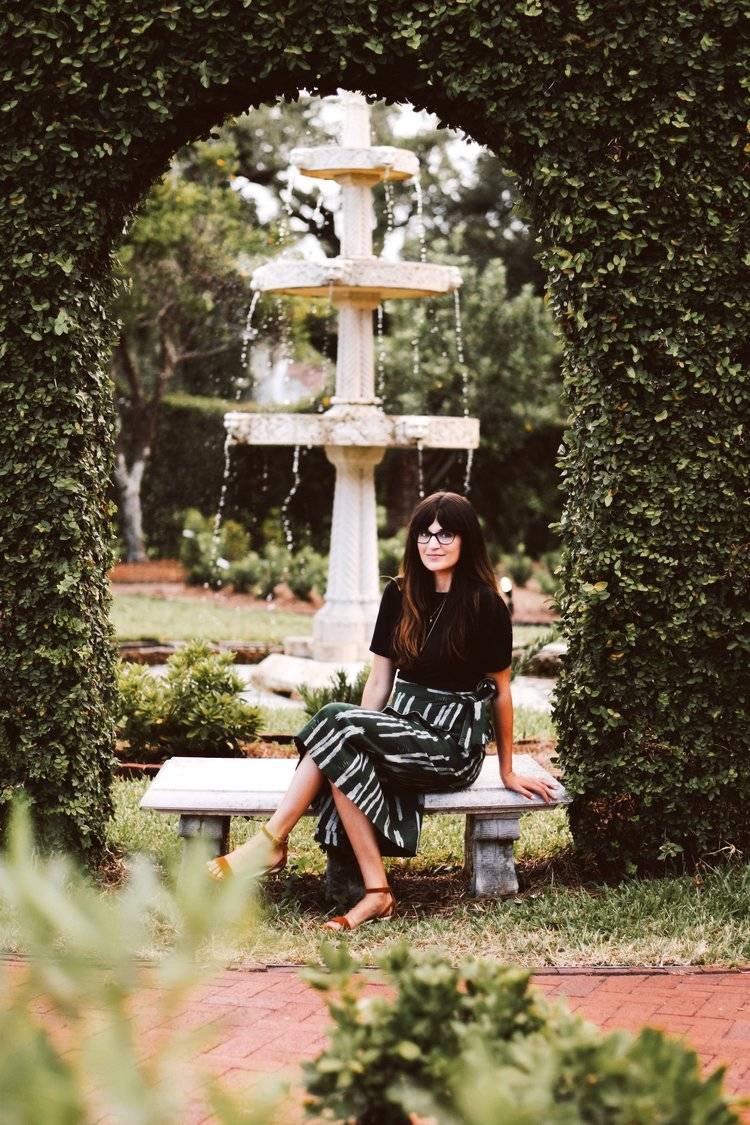 ---
We are grateful for the little sneak peak we got into the life of Natalie Kay Smith.
 
We hope you enjoyed it too.
---
Learn more about Natalie on her eco friendly blog here.
Photo credits: Natalie Kay Smith
---
✕