Free shipping in DK to a local package box ⎮ Free International shipping above 1800DKK
---
---
---
Maja has done what most of us dream of, but are too scared to do.
Last year, she quit her 9-5 job, sold her apartment and moved, with her boyfriend Stefan, to Asia on the other side of the World, to pursue a life as digital nomads.
She values experiences, exploring and travels over materialism and shows us that there is another way to live your life, without being bound to a 9-5 job.
---
---
There's a feeling of freedom and joy that comes with travelling to tropical places, exploring nature scenes unlike anything you've ever seen, wearing a swimsuit from sunrise to sunset (without freezing), eating tasty food that sounds foreign and look tropical and, most of all, the calmness that salutes you when you're visiting an island. Well, Maja and Stefan are living this life, every s-i-n-g-l-e day.

Working as digital nomads in Asia, they travel around the continent, exploring new cities and cultures, expanding their tastebuds and foreign vocabulary, testing ocean and beaches and living their dream life. One day they work from a beach in Bali, another day they work from a café in Sri Lanka. No two days are the same and they choose their own working hours and work environment. Their lifestyle make little room for material possessions and they are very conscious about what they buy, as it all has to fit in their backpacks.
---
---
---
---
Age: 30.
Where are you from:

Ikast, Denmark.

 

Favourite breakfast:

Eggs Benedict

 

Favourite garment in your wardrobe:

All my sneakers

.

 
Favourite travel destination: Indonesia.
---
---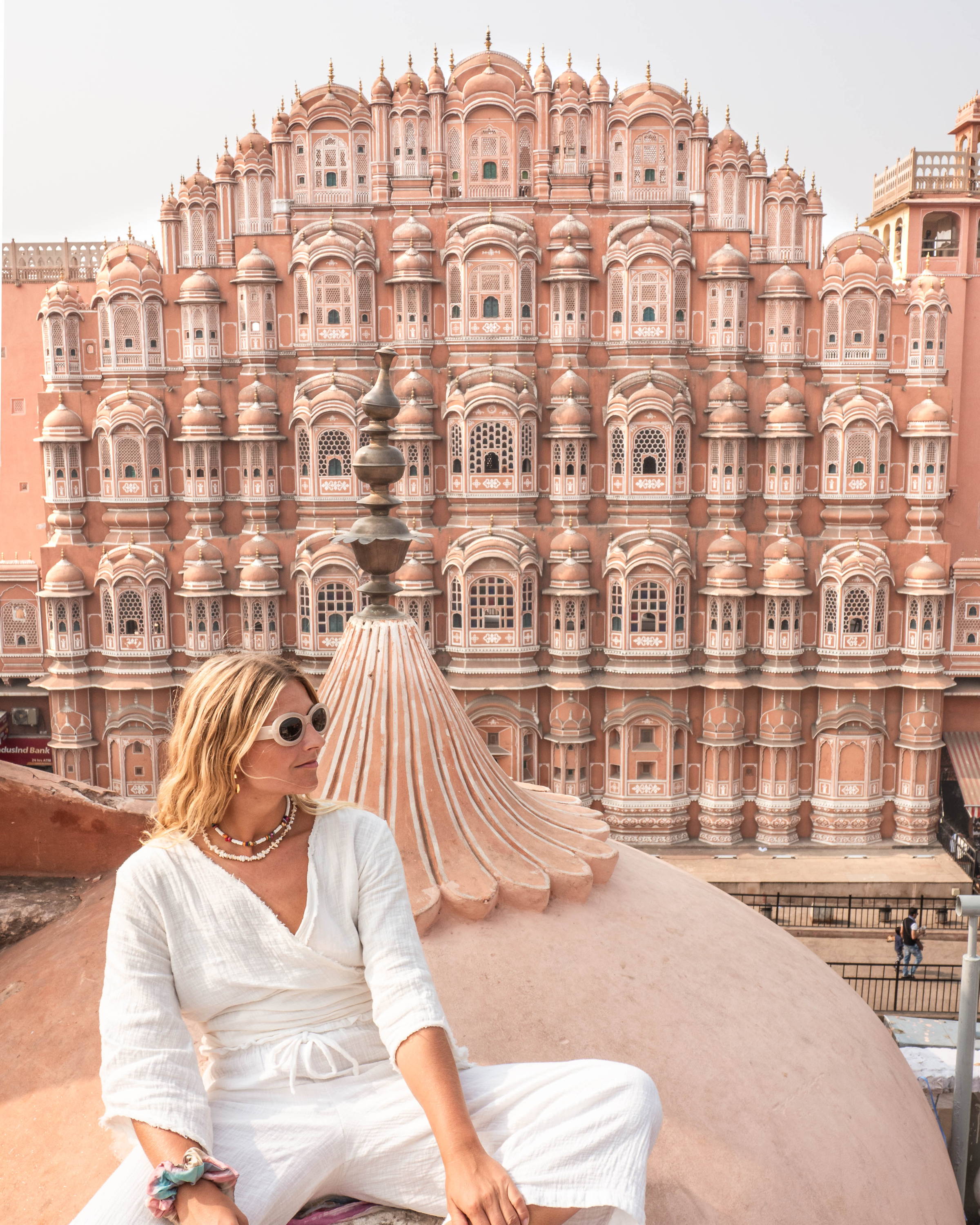 ---
---
---
---
How do you implement sustainability in your everyday life?
I'm far from perfect. We live as digital nomads in Asia, where we fly a lot. I admit, it's bad for the environment, but I believe it's important to grow and understand the world and experience other cultures. With that said, I try to act more and more sustainably. Rome wasn't built in one day, right? :)
I sort my garbage, minimize my plastic usage and continuously change my products to more sustainable choices, I take cold showers, use minimal soap, and eat everything in the fridge and thereby avoid food waste.
Why is sustainability important to you?
I love the earth and of course we need to take care of it. It makes me sad, when I see, how we sometimes treat it. Watching orangutans flee from the burning rain forest, as they once called home, or hearing about sea turtles, dying from eating plastic in the ocean, makes a deep impression on me.
---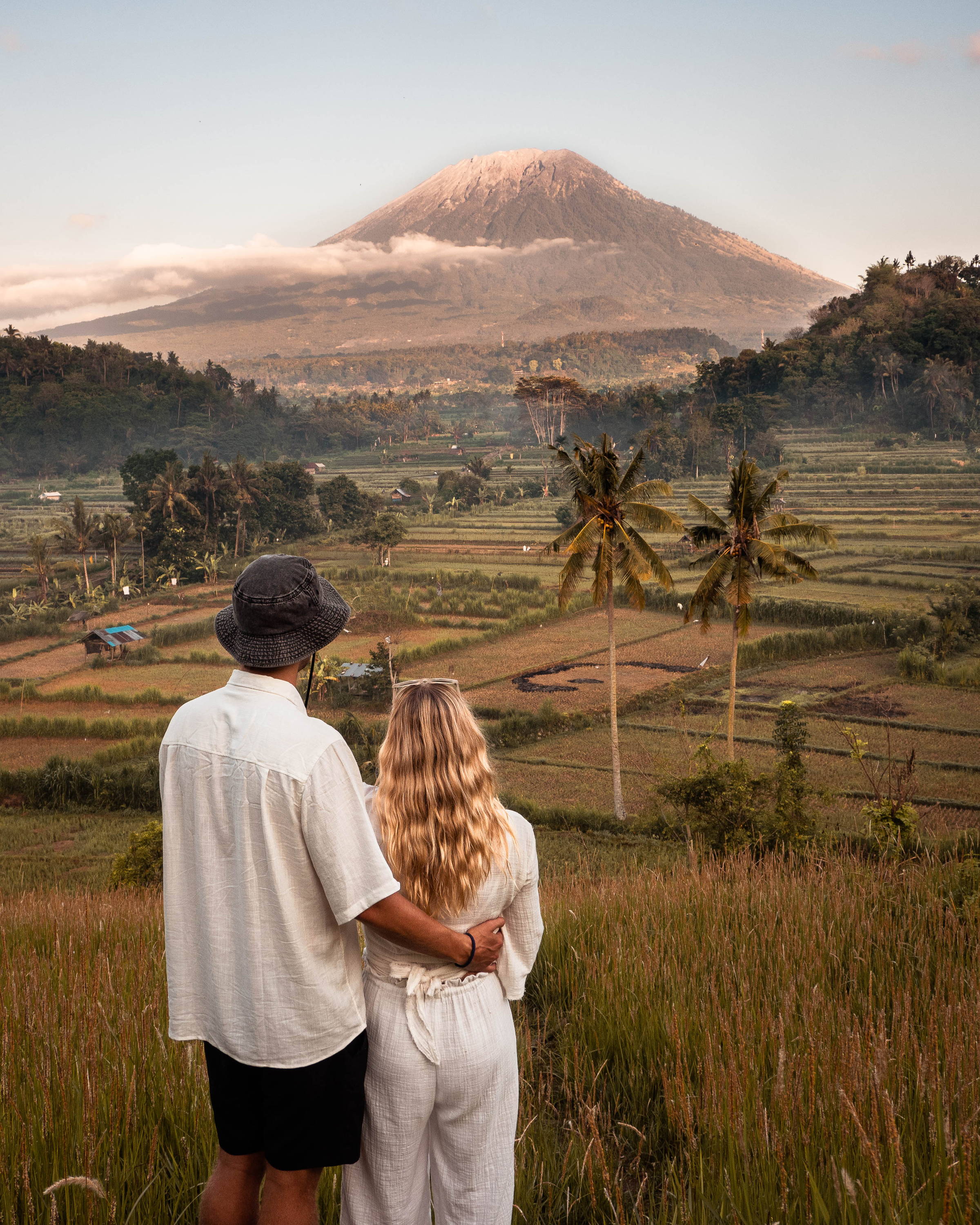 ---
---
Tell us about yourself and your work background.
I'm a digital nomad, living in Asia, where I work with digital communication and marketing. One day I work from a beach on Bali, the next in a café in Sri Lanka.
I'm a journalist from the Danish School of Media and Journalism and has worked with everything from large tv productions to digital editors. After a few years with odd working hours and almost daily overtime, the thought about creating my own worklife and building a daily life independent on time and place began to flourish. I have always felt wanderlust and travelled a lot. But no matter how many trips I went on, it couldn't keep me satisfied.
In september 2019 I packed my backpack and went out in the world with my boyfriend indefinitely. It wasn't an easy decision, as we said goodbye to good jobs, steady income, colleagues, friends, family and everything we knew, to chase the unknown. It was nerve-racking to go from being an employee to self-employed. I had to tell myself, that the worst thing that could happen, was to close our business and travel home again. Fortunately, the decision feels so right and we still haven't closed our business. We are, however, now in Denmark because of the Covid-19, but we are looking forward to travelling again like kids outside a toy store, waiting to get inside.
What was your dream profession as a child?
When I was a kid, I dreamt about being a hair dresser. It doesn't make any sense at all, as I've never been able to make as much as a braid. It is also inability/lack of skills that my hair almost always hangs loose.
When did your passion for travelling and exploring the world begin?
I have always had an insatiable wanderlust. You would think, that the world begins to feel small, the more you discover. But for me, it feels the other way around. You realise, how grand the world is, when you begin to discover it. According to the app ''Been'', I have ''only'' visited 15% of the world and that is even though I some years have travelled every month.
What is your favourite childhood travel memory?
As a kid, I loved the long summer nights with swimming, water skiing, camp fire and roasted bread at Sunds' Lake. My parents has a summer house there, when I was a child. Today they are divorced and my father has now made it his home. I still love visiting and enjoy the view of the lake, especially at sunset, where it's calm and you can see the lake reflecting the sky.
---
---
---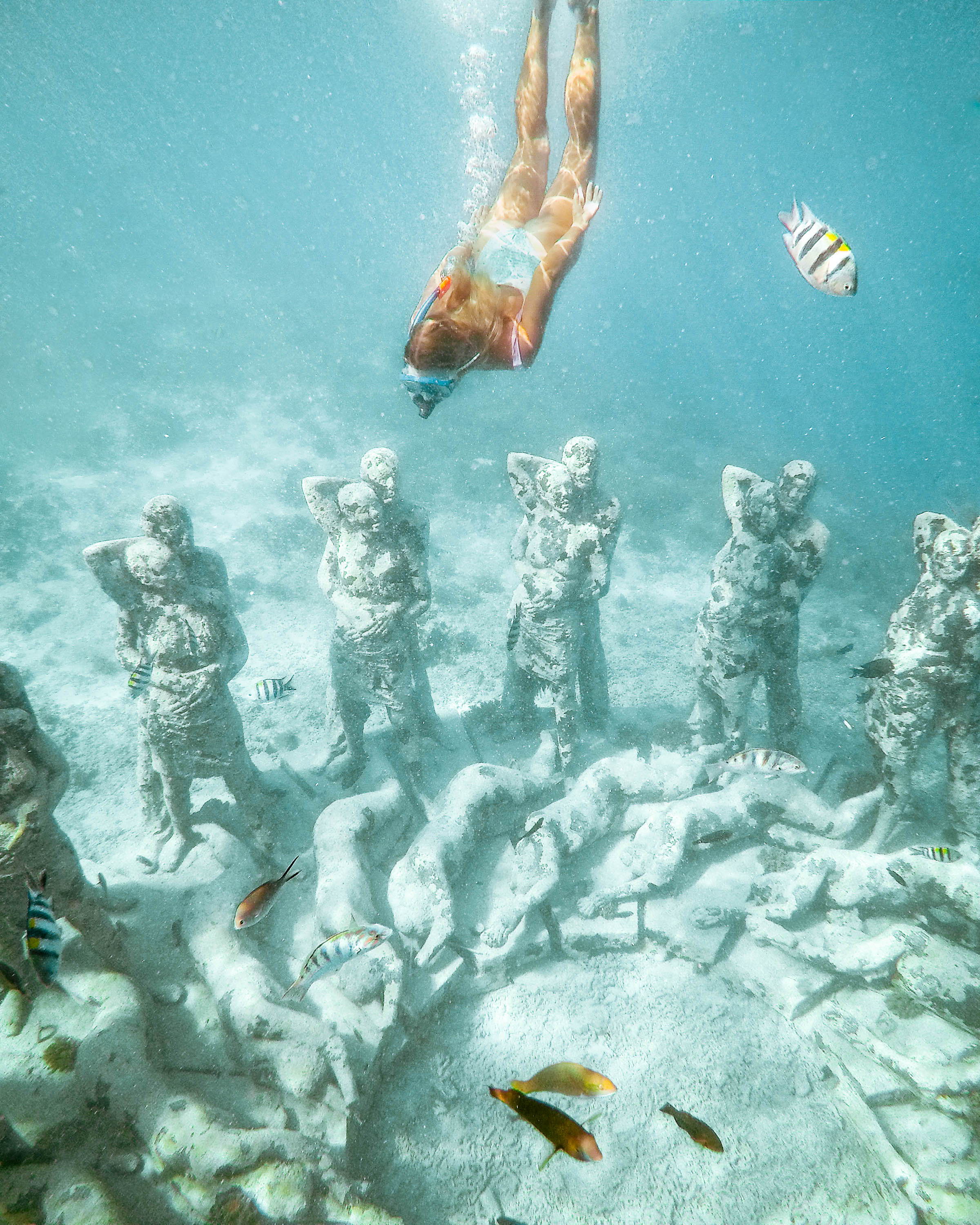 The underwater statues at Gili Meno near Lombok, Indonesia, look like something from a bygone era, but are in fact located in the sea as a part of an art project aimed at preserving the coral reefs. The artist behind hopes that over time corals will grow on the statues.
---
The large sea turtles have always fascinated me. Met this guy, on a morning dip at the Gili islands, near Lombok, Indonesia.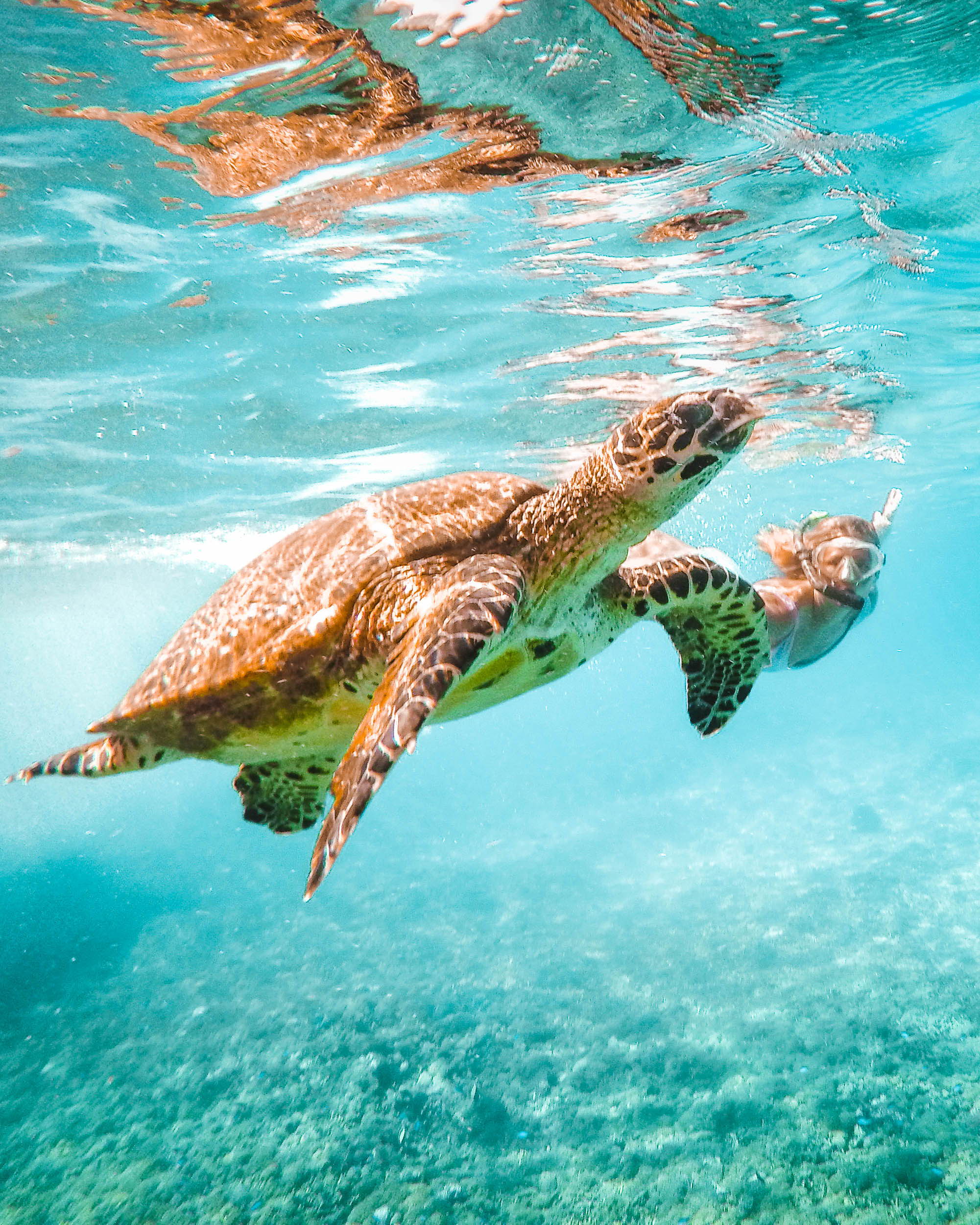 ---
---
What does travel and exploring means to you?
As we hurry off on the scooter between rice fields and palm trees, I feel free. Experiencing and travelling gives me a pervasive sense of freedom and happiness.
When and how did you and Stefan meet?
Stefan was my first, only and last Tinder-date. I mostly used the app as a ''bathroom-break-game'' and never wanted to meet up with the guys I matched. But Stefan persuaded me. We met for wine in a park on a spring night five years ago. We quickly discovered that it just didn't work. I was supposed to go to the USA all summer and quickly after returning, Stefan had to go on a 6 months exchange in Bali. But perhaps it was exactly this, that made it work. I have always had trouble with committing to relationships. But because of the bad timing and the pressure was off, it all became much easier and noncommittal. It actually made us seeing each other all the time before I went to the USA, and the days between my return and Stefans's Bali-trip. We became a couple on Bali later that year.
Have you always, in your relationship, travelled a lot together, and if so, where to?
Our first trip, was Bali in Indonesia, where I visited Stefan, who was on an exchange on the island. In reality, he probably studied surfing more than innovation and entrepreneurship, as his Master's. Since then, we have travelled together and apart. Together we have, the latest five years, visited 20 countries. Some, more than once. We have been in Indonesia, the Philippines, India, Sri Lanka, Qatar, Singapore, Hong Kong, Thailand, Malaysia, USA, Brazil, Peru, Egypt, Hungary, Spain, Germany, Portugal, Italy, Sweden and Greece together. The last five years, I have also, on my own, visited Israel, Iceland and Morocco.
---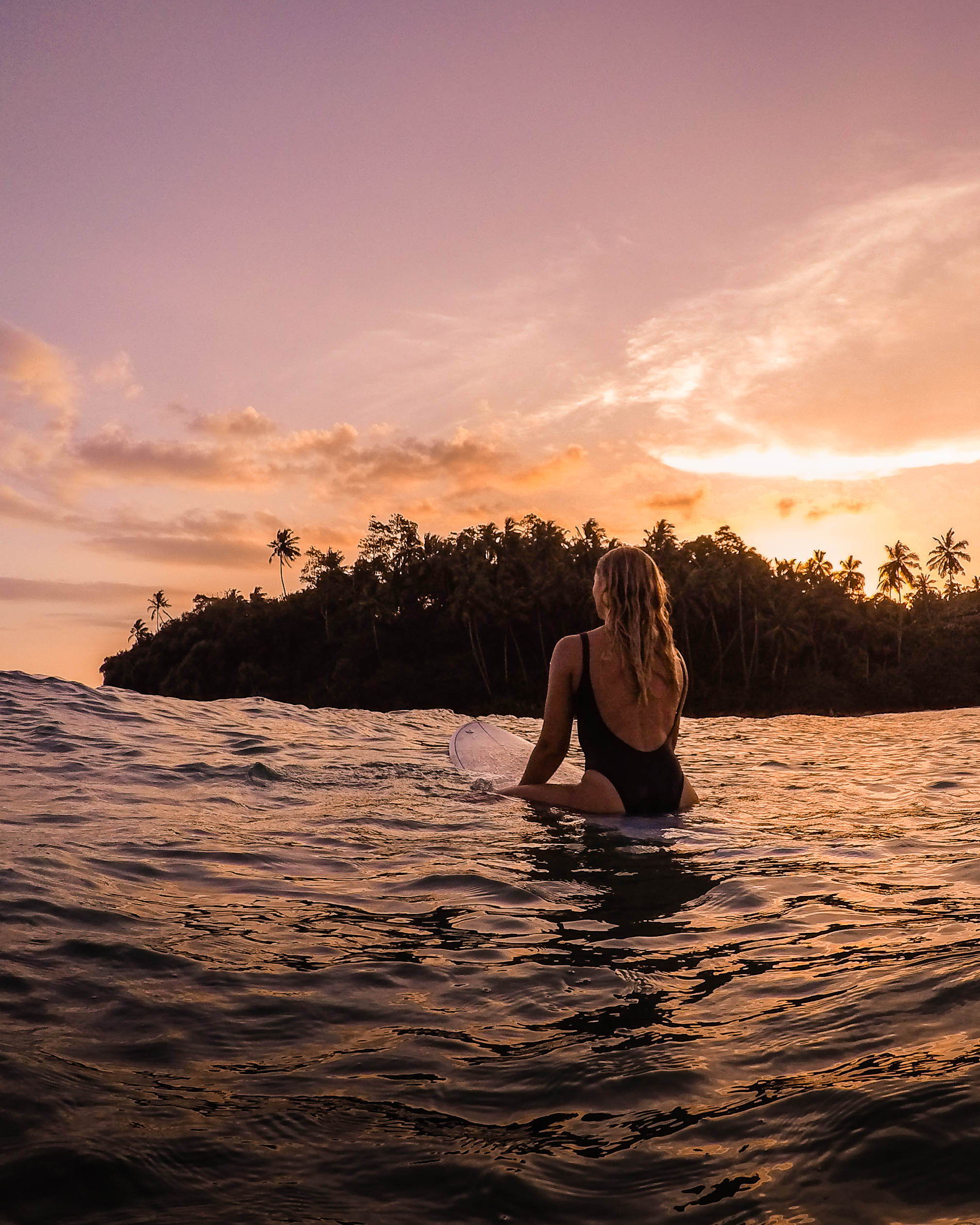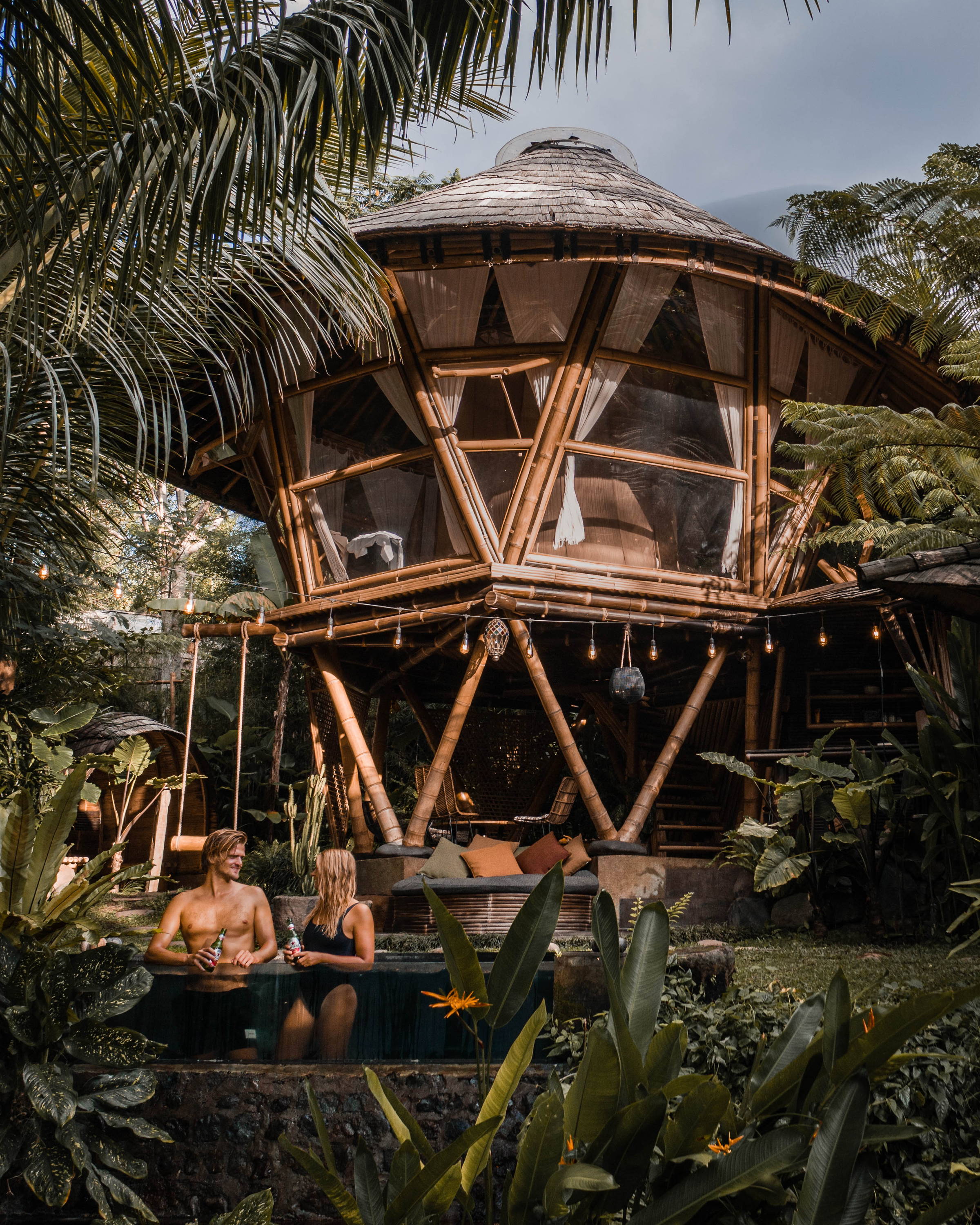 ---
Have you always wanted to live in another country, and if so, why?
I have always had wanderlust. First time I lived abroad, was as a travel guide at an agency called "Spies" in Spain and after that Turkey. Later I went on an exchange, where my wanderlust increased. Every weekend and school holiday I was on adventures. Either a quick trip to Hong Kong's great archipelago, but I also visited the mainland in China, Taiwan, Indonesia, and even North Korea, while I studied in Hong Kong. I quickly discovered, how easy it was and how great experiences you can get on only a weekend trip.
Last year, you left your home country Denmark and started a new life as digital nomad in Asia with your partner Stefan. How did you make the decision to both quit your jobs, leave your home and friends and start a new life somewhere else?
All the time Stefan and I have known each other, we have had a dream about living abroad. We knew that the perfect moment would never come, and there would always be excuses for not doing it. After a project employment as SoMe-manager in Copenhagen Zoo, we decided this was it.
We knew, we had to take a chance if we ever wanted the life we dreamt about.
Why did you choose Asia as your new home base?
Both Stefan and I love Asia. It is here we have had some of the best experiences together and we have both previously been on exchange in Asia. Furthermore, it feels safe and easy - and it is cheap. Our living expenses in the East is far lower than in Denmark, which has giving us the opportunity to slowly and steadily build our business without stressing about financing as we have brought our savings.
Was there any fear or doubts about your decision before you left Denmark, and if so which?
I would lie, if I said no. I had a great bunch of worries- Could we stand being together 24/7? Could we figure out how to be co-workers? Could we even earn enough money? But it felt so right and as it is now, there was no need to worry. Of course there has been challenges on the road, but we are good at talking about those things and optimise if something isn't working.
---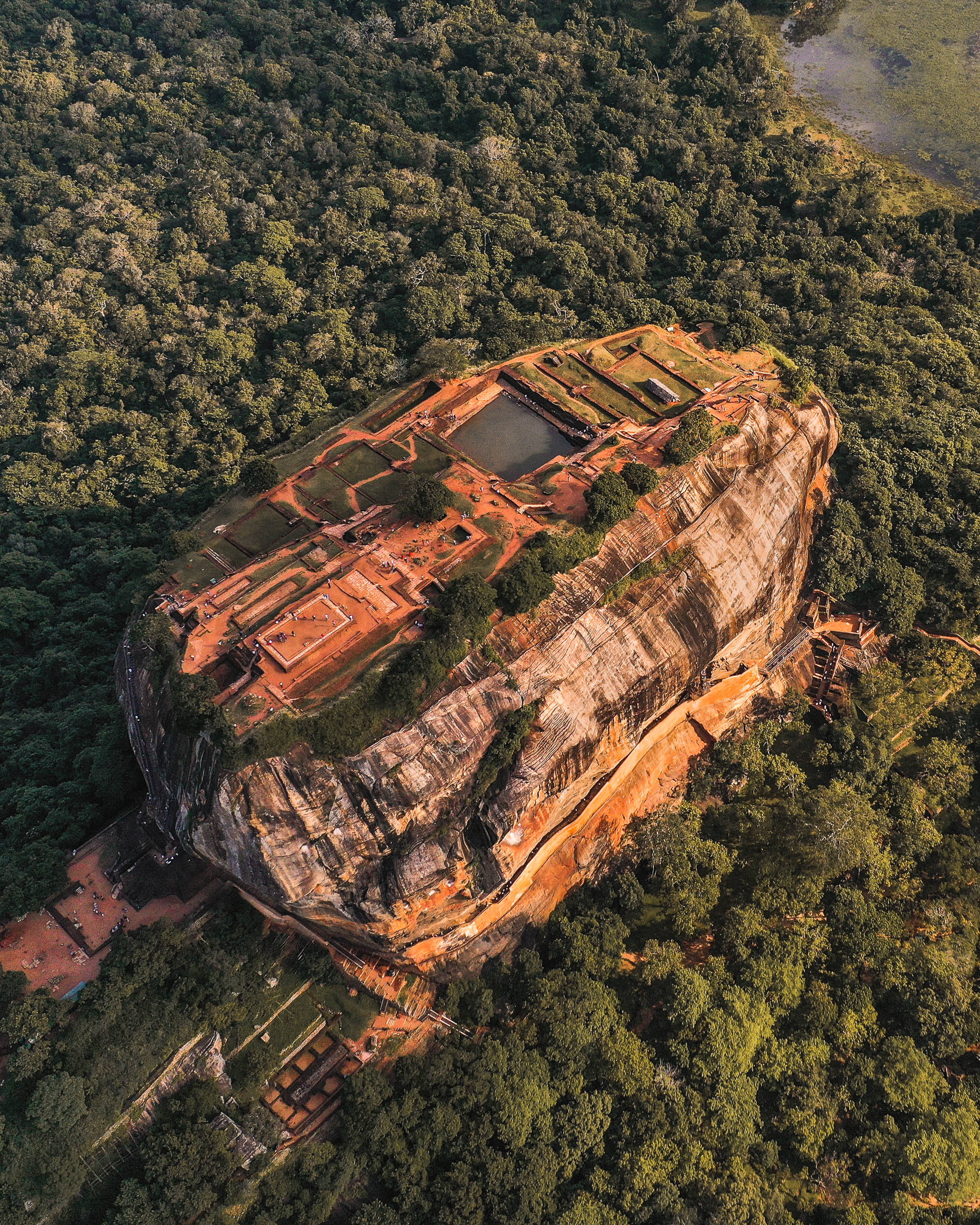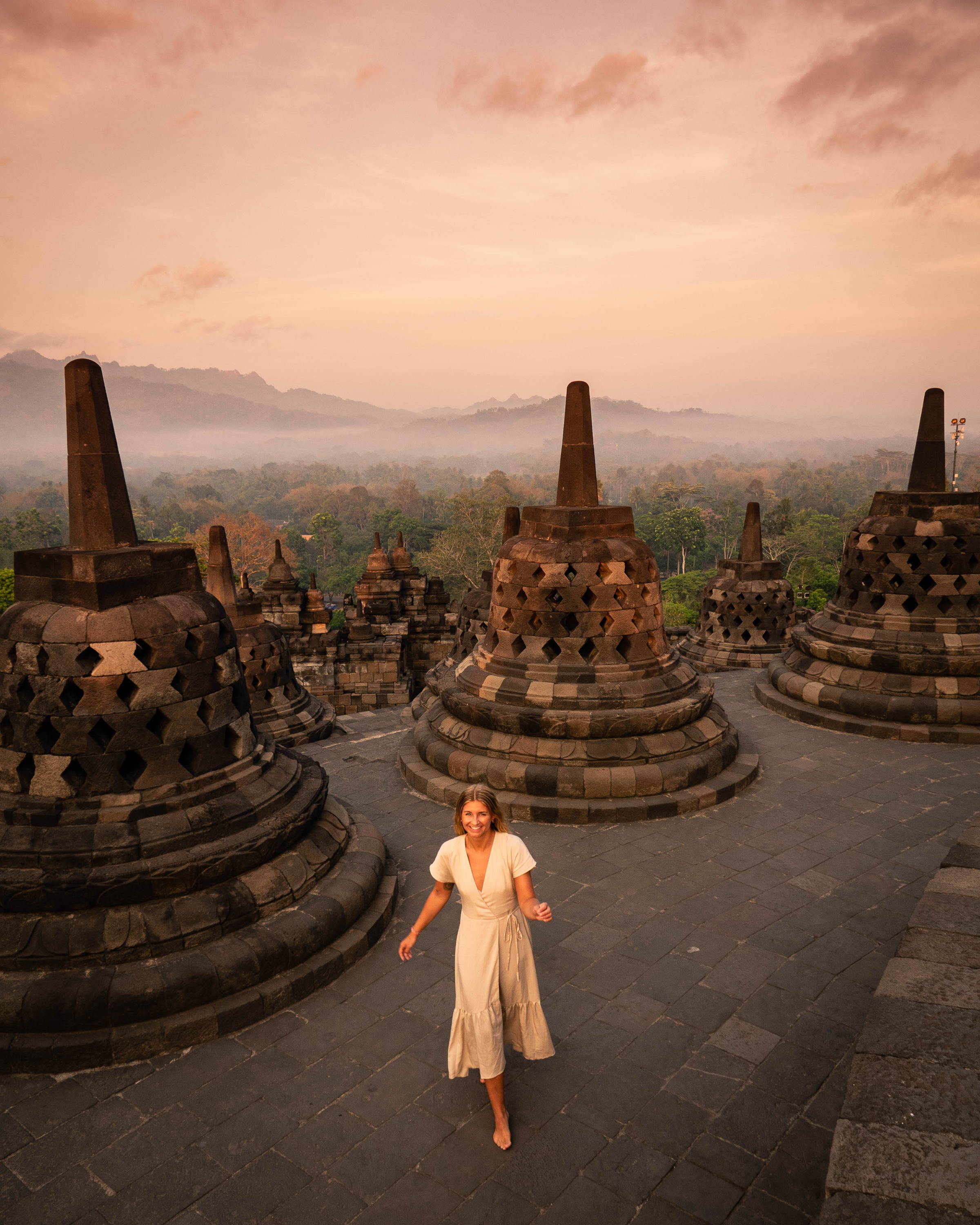 ---
For those who don't yet know you, can you tell us about what kind of work you and Stefan do/create as digital nomads?
We work with different kind of digital communication and marketing. Mostly SoMe and content creation in shape of photos, video and text.

Our work with social media is either as consultant or management. We create a strategy and execute it, and make sure that our clients content is spread in the best possible way and watched by as many as possible. We also set up ads for social media.


Our content production is photos, videos and text for among other newsletter, websites and social media. It could be a blogpost or an article for commercial companies. We also do a weekly script for a video concept on social media for a client.
Furthermore, we spend time on creating new episodes for our podcast ''Det Gode Liv - Er livet som digital nomade lykken?''.
How has it been to start your new life in Asia?
I love our new life. We decide if the days should consist of surf and sun or if we want to work all day. It's truly liberating. I have always been energetic, but I reach a whole different energy level, when I'm in a place with sun and warm temperatures.
How do you get new clients?
We have gained a lot of our clients through network, but we also use LinkedIn and several Facebook groups.
Do you feel that different time zones can be difficult to work with, and if so, how do you deal with it?
We don't regard the time difference as as a disadvantage. We are ''ahead'' of time in Asia, so we can often achieve a lot before Denmark wakes up. Because our working hours isn't from 9-17, we often check our emails at night and are usually awake all the time the Danes usually work in.
---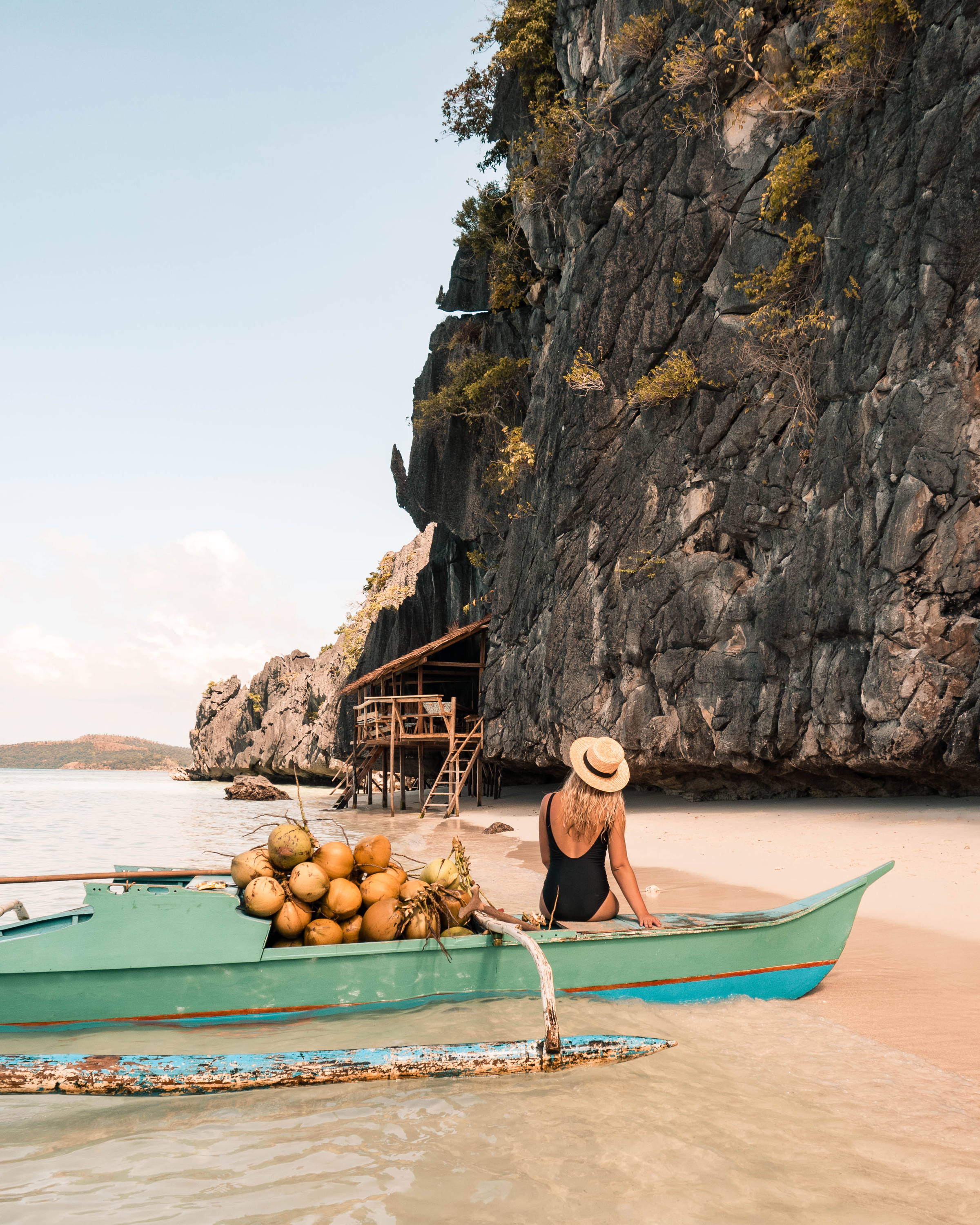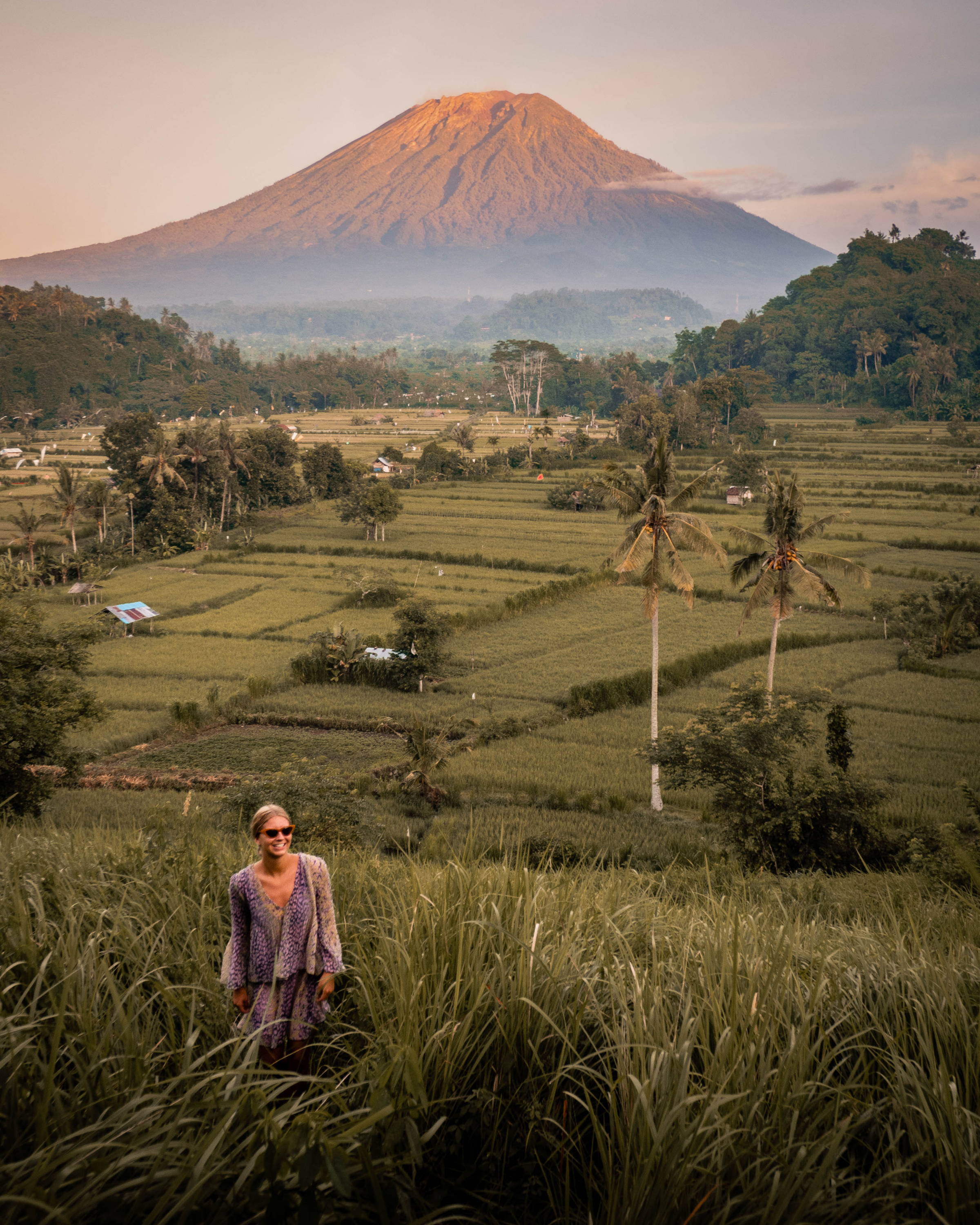 ---
What has been some of your favourite moments as a digital nomad in Asia?
It's difficult to point out a specific moment, as I believe it is the wholeness of the way we live which makes me happy.
...and what has been some of the hardest moments?
The hardest time was, without compare, when Stefan and I had to decide whether we should fly back to Denmark because of the Coronavirus pandemic. While being in Denmark, we strive to make the best out of the situation and are looking forward to get back, whenever it's possible.
How do you choose your travel destinations and where do you find inspiration for new destinations?
We get a lot of inspiration from friends and acquaintances, other travellers and of course Instagram.
What has been your favourite destination?
I'm truly in love with Sri Lanka. Here we have had some amazing nature experiences, surfed and eaten really delicious local food.
---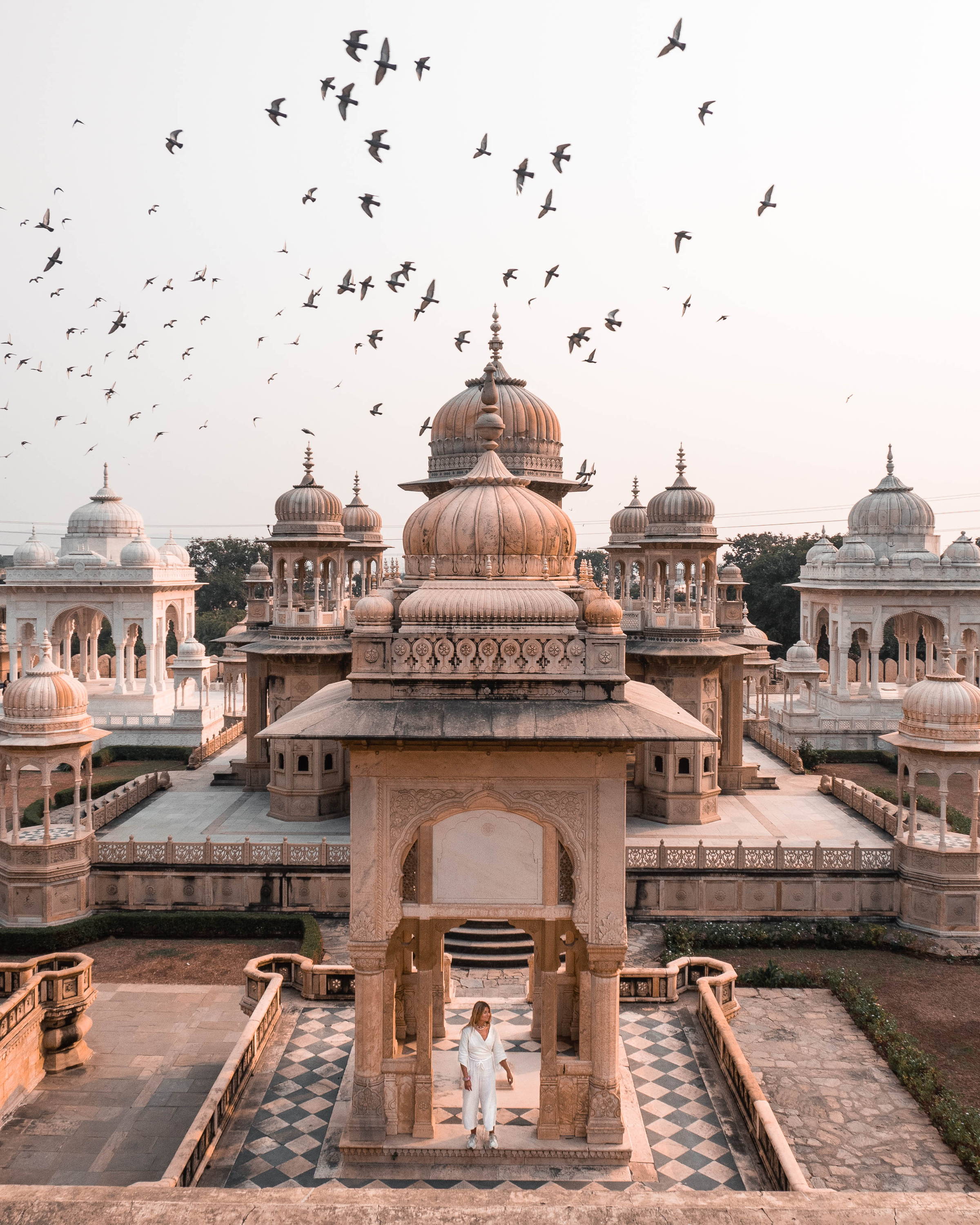 ---
What does a regular day look like to you?
No two days are the same. We can start the day going for a run or a dip in the ocean and end up at a beer pong-tournament at a bar with friends, or we can spend the whole day exploring waterfalls and volcanoes. but there are also days, where we stay in bed with our laptops in a dull hotel room, working from morning to evening.
How do you balance work and spare time?
It's difficult to answer, as it is one of the things we continuously has become wiser on and has optimised. Often, we work several hours few days a week instead of few hours several days a week. It gives us greater opportunity to experience something on every day off.
How do you maintain your romantic relationship while being business partners?
We occasionally forget to be a couple, as we are together 24/7 and everything flows together. But we are also good as putting aside our work during the periods we are exploring.
What have you learned from working together as a couple?
We have learned that it's doable. There are new and other challenges, than the ones you are used to. But we have been good at solving issues along the way before they become problems.
Do you have any advice for other couples who are dreaming about working together as digital nomads?
We have gotten a lot out of constantly noticing and being good at putting words into what works and what doesn't work, and then compromise to make it work for both of us. In addition, it is a good idea at all times to notice if you are going in the right direction and if it feels right. You may forget this when moving around the hamster wheel at home, but it is really important, because only you can shape your life.
---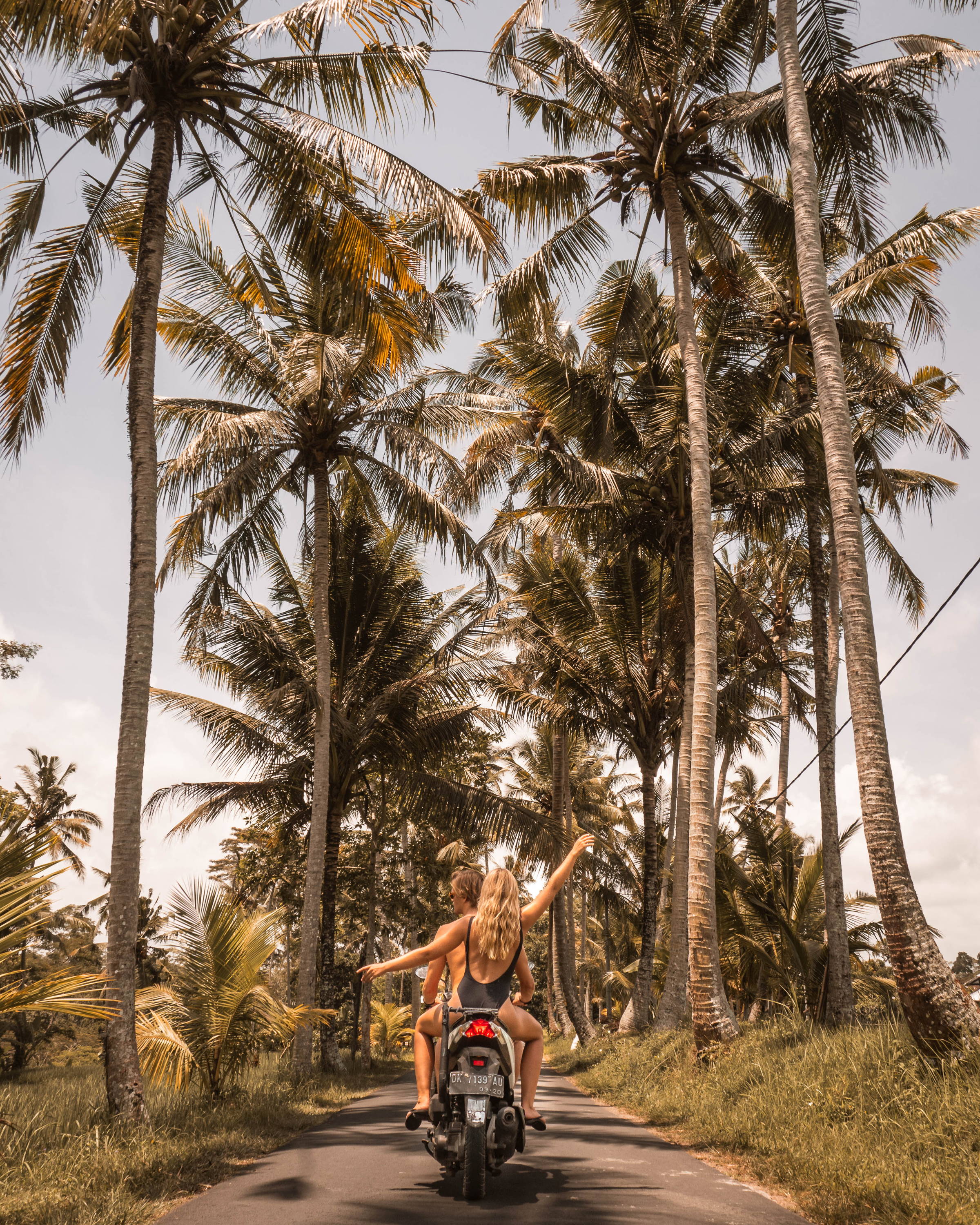 ---
We are grateful for the little sneak peek we got into the life of Maja Grønholdt.
 
We hope you enjoyed it too.
---
---
✕