Free shipping in DK to a local package box ⎮ Free International shipping above 1800DKK
---
---
---
Julie is a down-to-earth Scandinavian beauty, who daily runs her blog Julievonlyck.dk, where she shares her travel experiences and colourful travel guides, beauty tips, fashion and interior styling and much more from her life in Århus with her fiancé. She encourages us to be more mindful with our spending and rather spend our energy on travel and experiences than material goods.
---
---
Julie and her fiancé are spending their energy, time and money on exploring the world, being adventurous and learning about new cultures, people and places. For Julie, experiences comes first and the memories they create on every journey last longer than any product she could have purchased. It's all about balance, priority and where you put your energy. Julie encourages us all to think about what really makes us happy, follow it and make the dream your everyday life.
---
---
---
---
Age: Just turned 30.
Where are you from:

Denmark - Aarhus.

 

Favourite breakfast:

Fruit and pancakes.

 

Favourite garment in your wardrobe:

My purple oversized blazer and no kidding – my white summer dress from Gritt & Borris.

 
Favourite travel destination: Bahamas and Spain.
---
---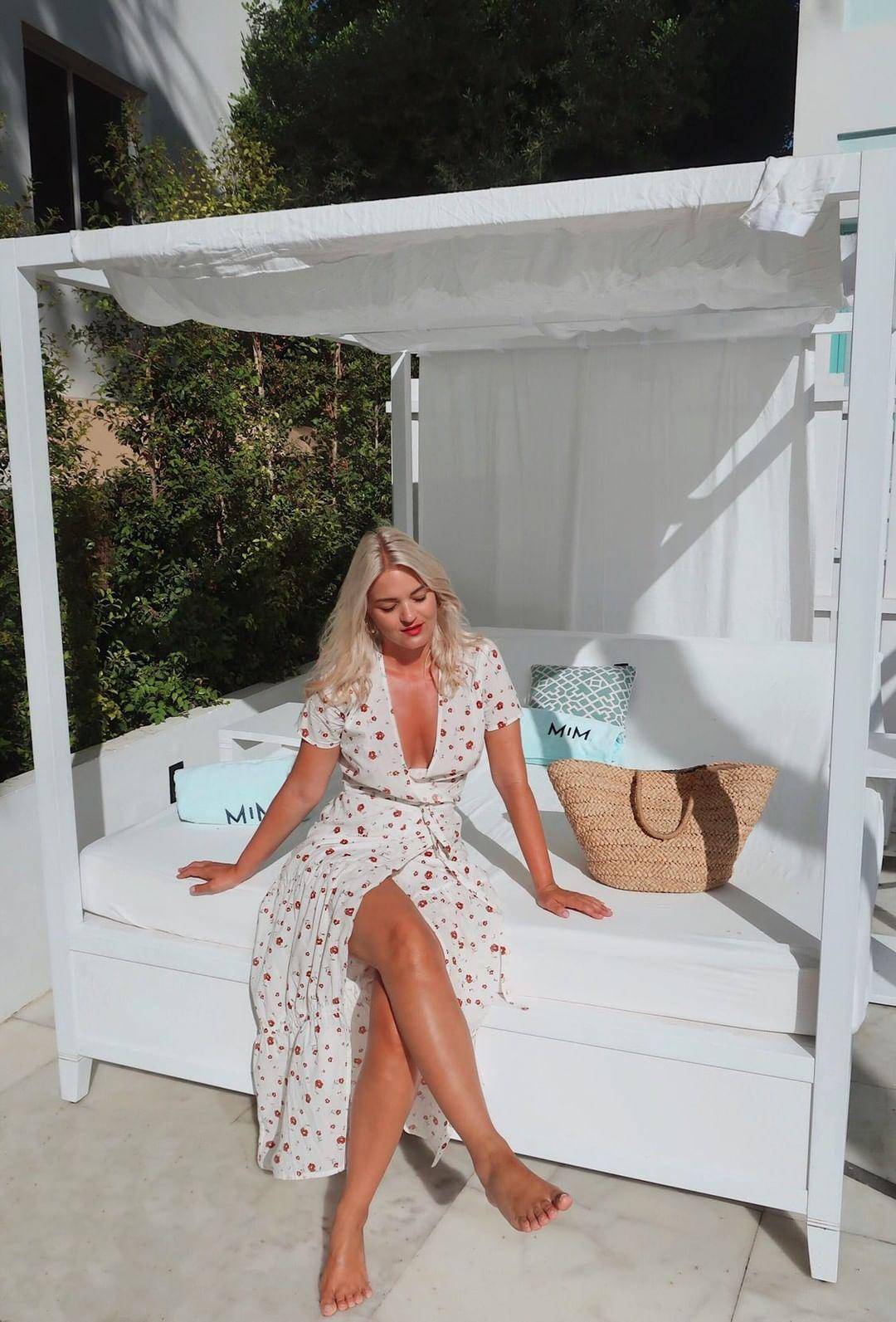 ---
---
---
---
How do you implement sustainability in your everyday life?
I rarely buy plastic bags, I use my shopping nets and wear them everywhere and I take shorter showers. I love vintage boutiques and I often buy second hand items.
Why is sustainability important to you?
Because it's important for me to take care of our planet, our environment and the future.
Any quote or wise words you want to share regarding sustainability?
I always think what my beloved gran mom would have done i specific situations. Eg: that I don't wash my jeans just because I have been wearing them more than 3 times - if they aren't dirty – my grandmom wouldn't have done that when they didn't have a washing machine.
---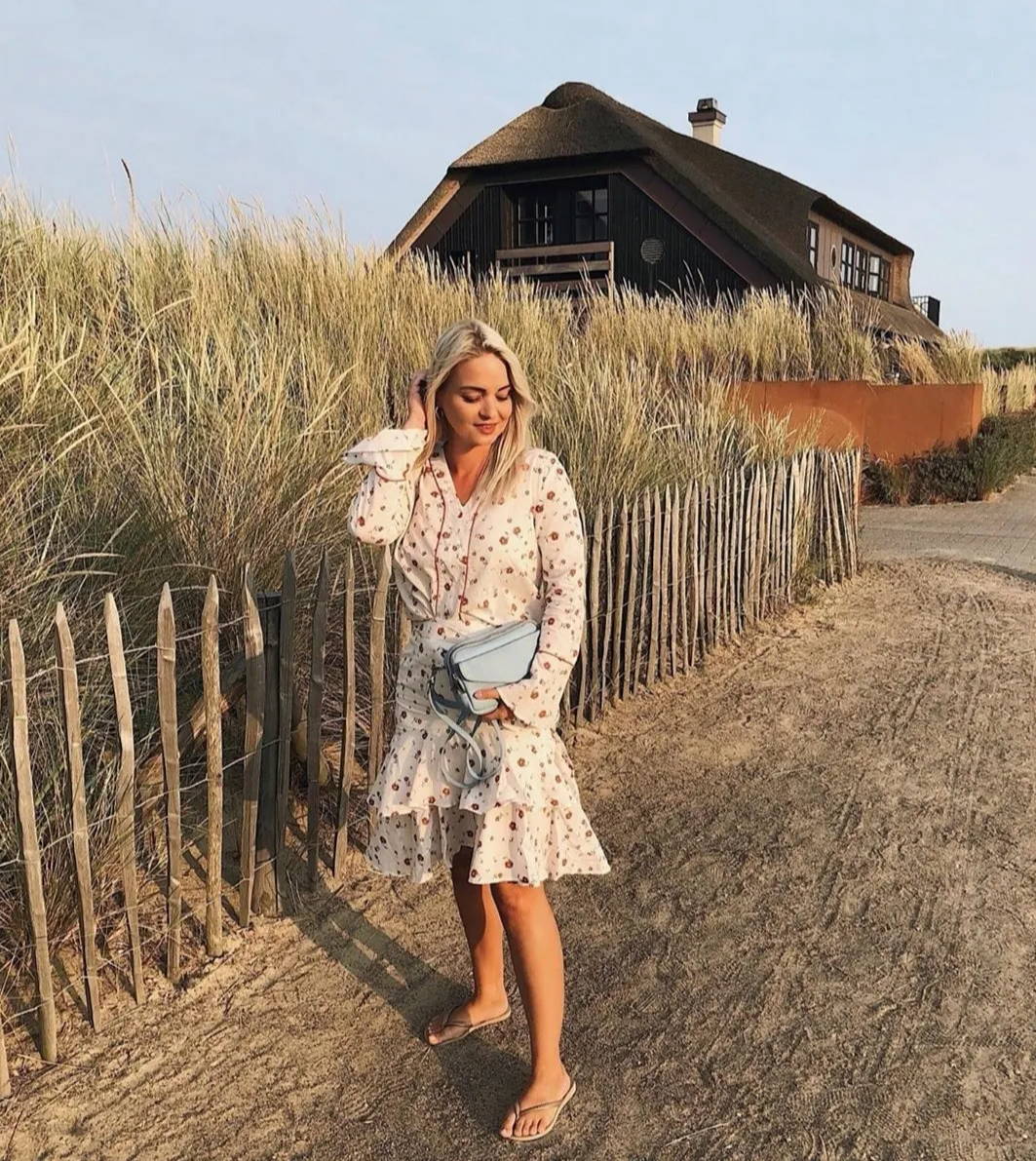 ---
---
Tell us about yourself and where you grew up
My name is Julie. I am born and raised in Aarhus near Marselisborg which is a great area close to the city and nature. I love the combination of that if you walk ten minutes then you are downtown and if you walk ten minutes the other way then you are at the beach or the forrest.
When and why did you start your blog?
I started my blog in 2013 after my Instagram started to grow. I have always loved to use my 'voice' and I have always loved to take pictures, write and inspire other people. So in the beginning it was mostly about beauty and now the blog has changed more to a lifestyle universe.
---
---
---
Julie von Lyck's beautiful and colorful home in Århus, Denmark. She has lived there for 10 years but now she bought a new home with her fiancé whom she is getting married with this summer.
---
The vase and the glasses to the right are bought in my favorite vintage / second hand shop in Aarhus - called the basement.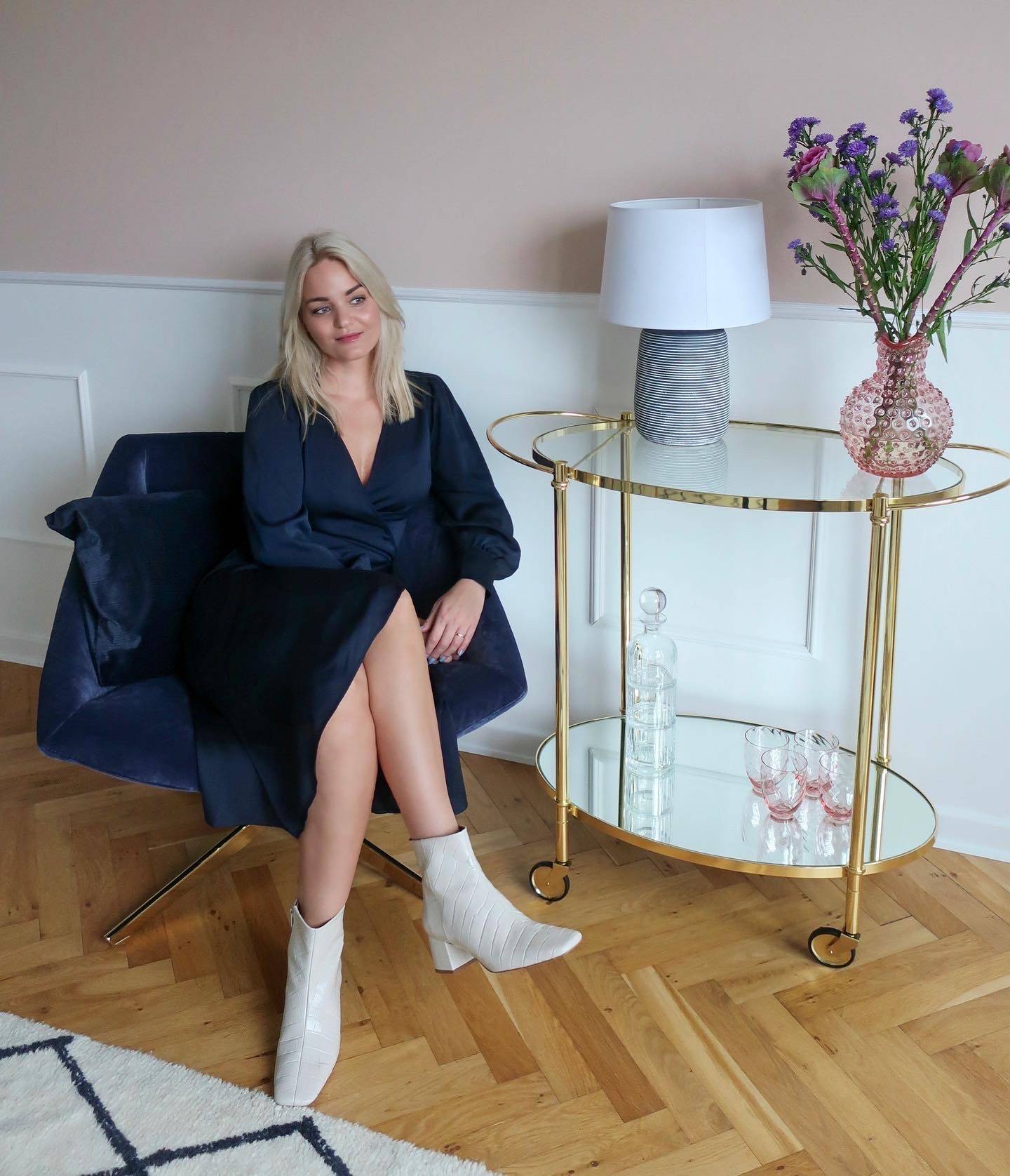 I also bought my pink Murano lamp in there.
I love to buy second hand because it feels better to shop 'old' things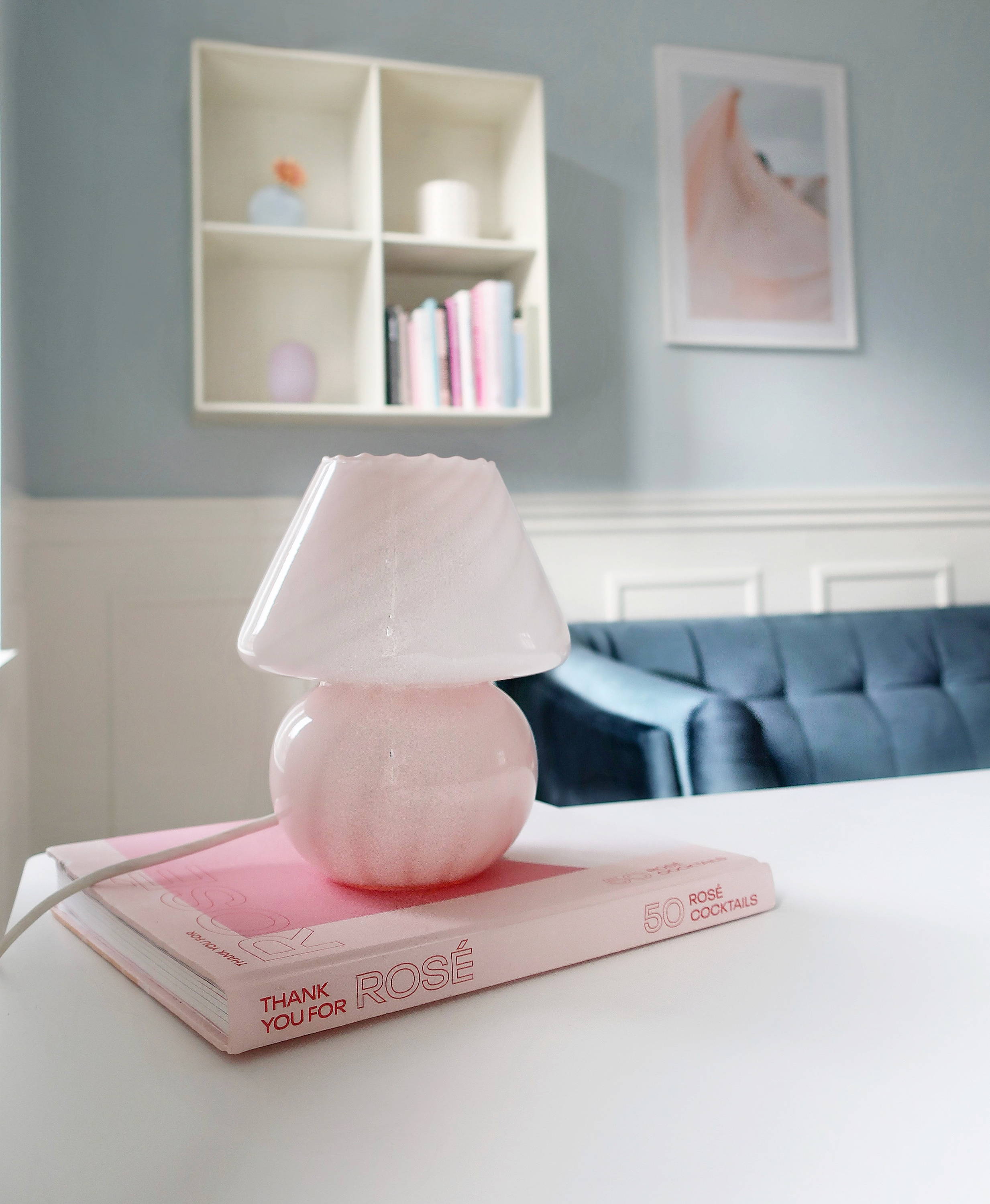 ---
---
You mainly eat vegetarian. How did you start implementing plant based food to your diet?
I don't like meat that much and have never had a love for it, so it is quite easy to skip it in almost every meal. When I also got aware of the fact that it is better for the environment and the human body to live a vegetarian life then it got even more easier.
What is your favourite vegetarian meal?
Grilled vegetables and fruit salad
Are there any cafés or restaurants in Denmark you can recommend for great vegetarian or plant based food?
I love We Feat in Aarhus. They have two places and they have an amazing salad bowl called 'plant' – I am addicted to that.
What would you advise be to someone who wants to cut down on meat and/or diary?
There are many other opportunities and vegetarian food is normally more delicious. I promise that you feel much better when you skip meat.
---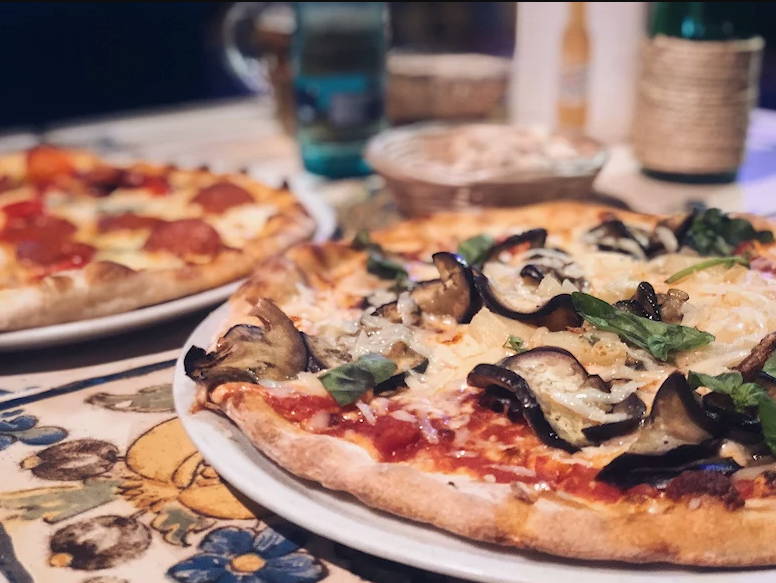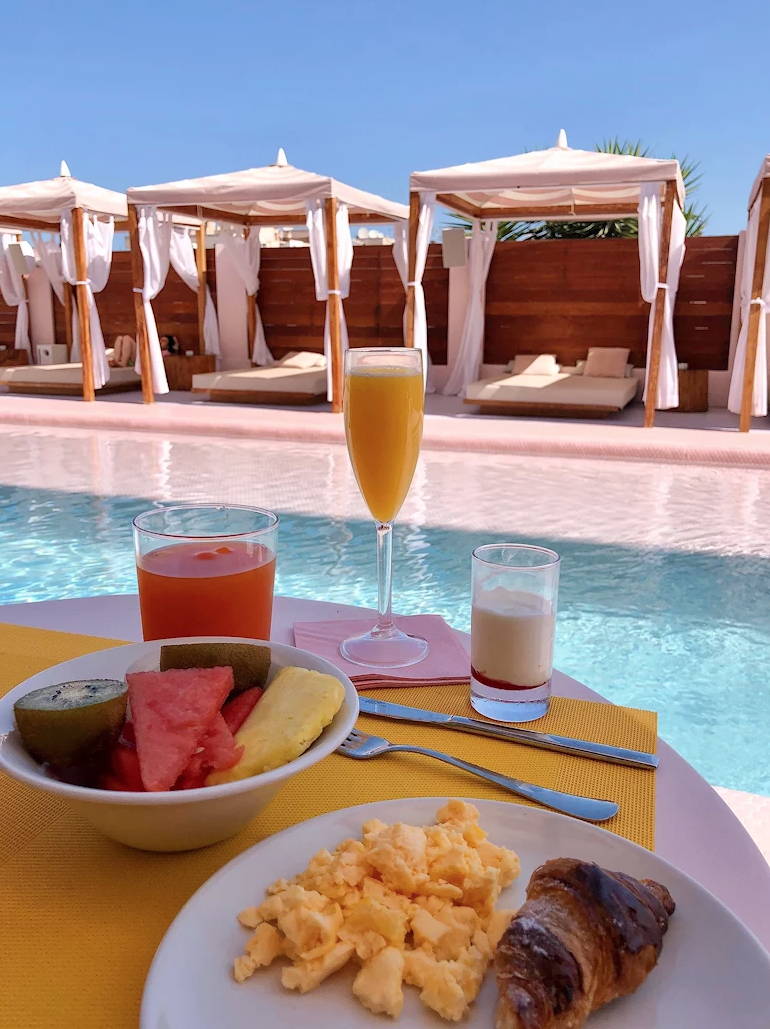 ---
When did you start getting interested in eco friendly and natural skincare?
When I started to work as a sales assistent in a beauty store when I was 19 and got aware of all the ingredients that aren't good for the human body or the environment.
What do you prioritize when buying eco friendly and/or natural skincare?
That it fits with my skin type and last for more than a month.
What is your skincare routine and is there any products you can recommend?
I use serum, day cream and eye cream everyday. At night i wash my face with a gel cleanser and put on a night serum. I love Avéne - a french brand that you can buy at the pharmacy. They also have some sustainable projects that they support and I love that.
Do you have any advises for someone who are starting to switch to more eco friendly and/or natural skincare products?
There are so many options. Some products are better than others. You have to read a lot about the products and try it on your own skin.

I try to avoid Hydroxyisohexyl 3-cyclohexene carboxaldehyde which is forbidden in beauty products in EU by 2021. I am aware of parabens - I don't mind if the product contains some parabens if it's the harmless ones. Like there exists natural parabens in some fruit but I try to avoid Butylparaben and Propylparaben since it's proven in a lot of cases that they are highly allergenic. I also try to avoid polyvinylchlorid also called glitter in make-up since it's made out of micro plastic which is bad for the environment and hard to dispose.
---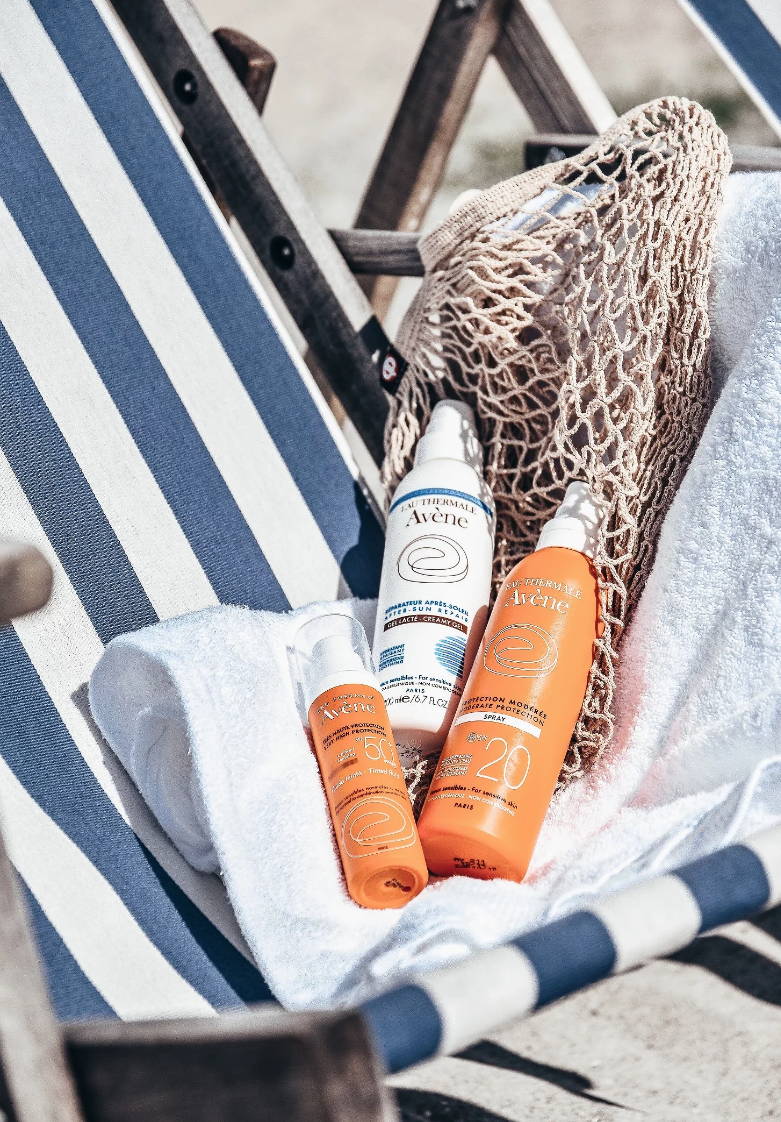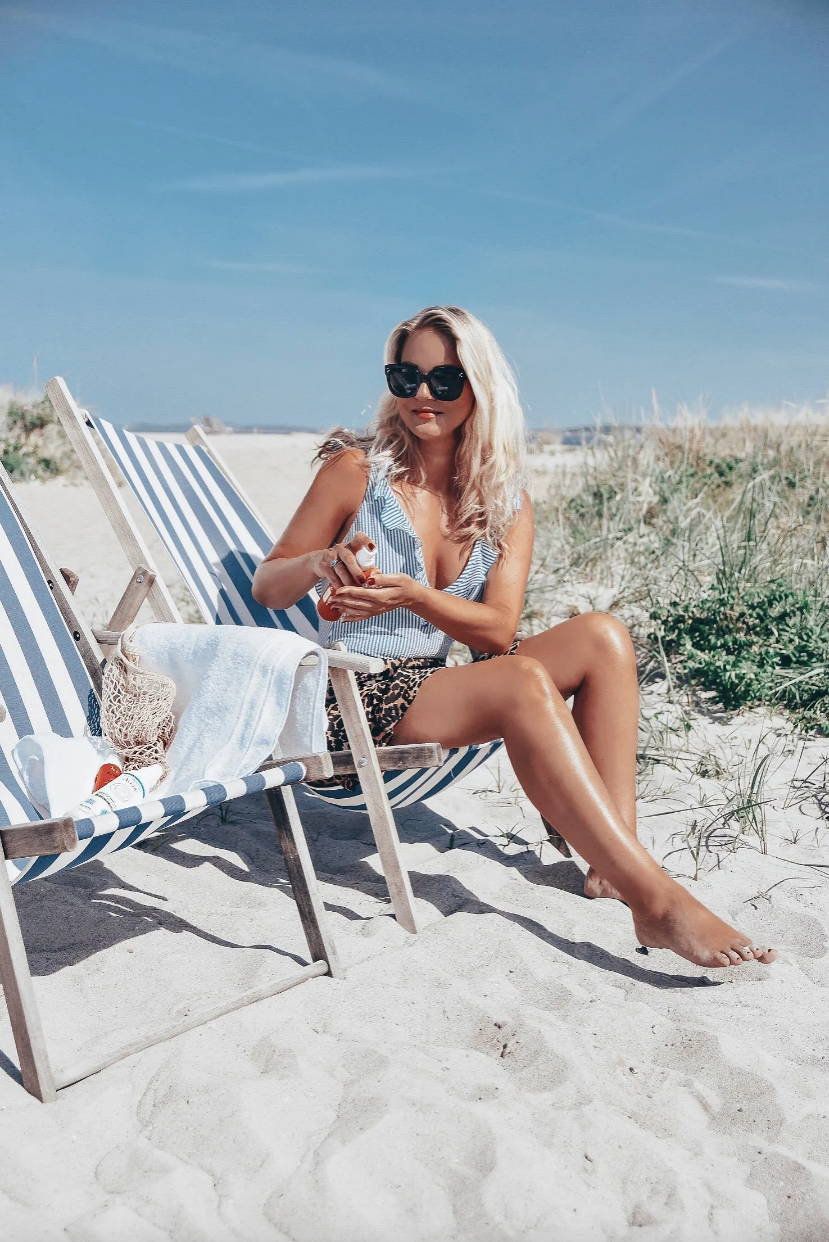 ---
Some buy material goods, other spend more on experiences and travel. You definitely seem like a woman who prefers the latter. How come travelling is such a big part of your life?
I just love to travel. It makes me happy and I love to experience new cultures and meet new people rather than spending my money on an expensive bag – the bag does only make me happy short term while traveling gives me happiness and memories for life with the people I love.
When did your interest in exploring the world start?
I have always had a love for traveling since I was little so it has always been a natural part of me and not just something that started. It has been in me since my childhood with all my good and exiting experiences with my family.
You create gorgeous travel guides on your blog with inspiration of places to stay, eat and explore. What has been the most beautiful place you've ever visited?
Definitely Bahamas – the beaches are like heaven and the nature is so beautiful that I shed a tear when we arrived.
..and what has been the most rewarding travel experience?
My trip to Bahamas – sometimes you don't know how happy you were until you look back and remember the happy feeling. I just love Bahamas – the spirit, weather, people and nature.
---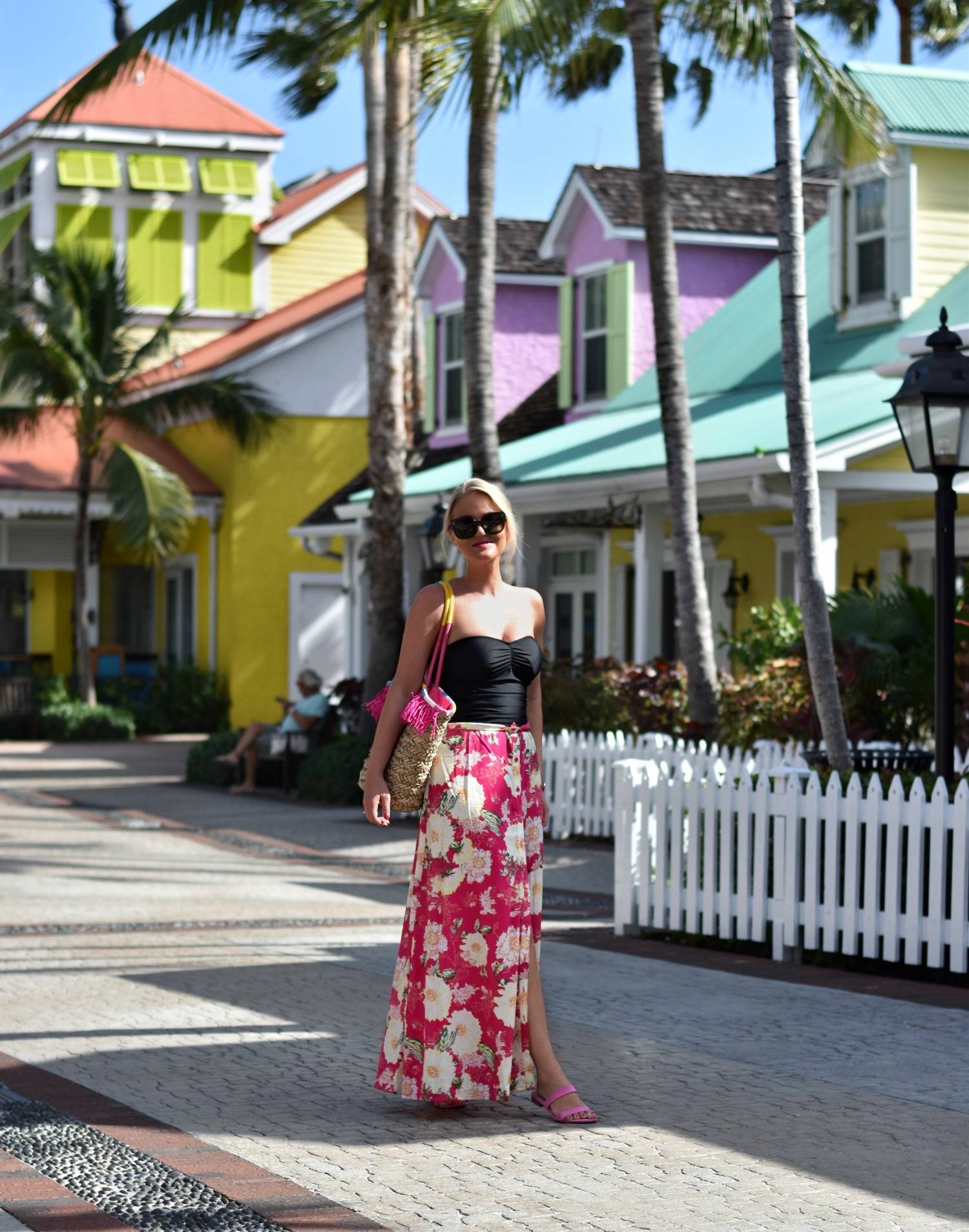 from Julie's trip to Bahamas.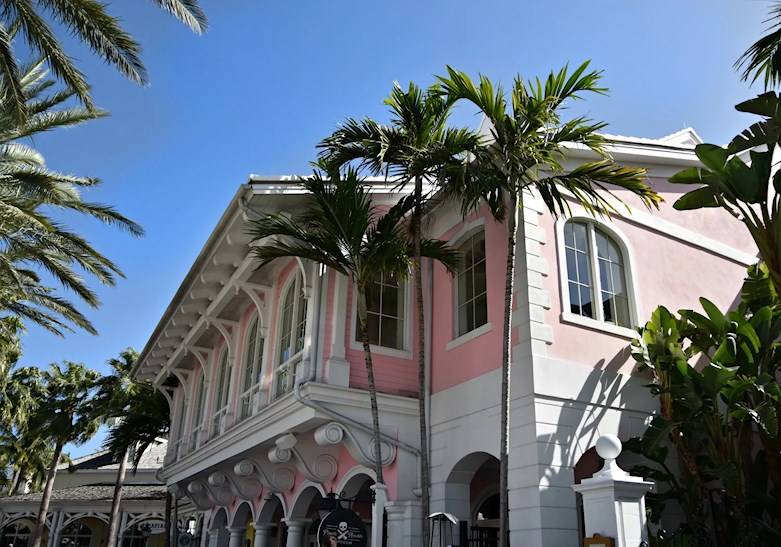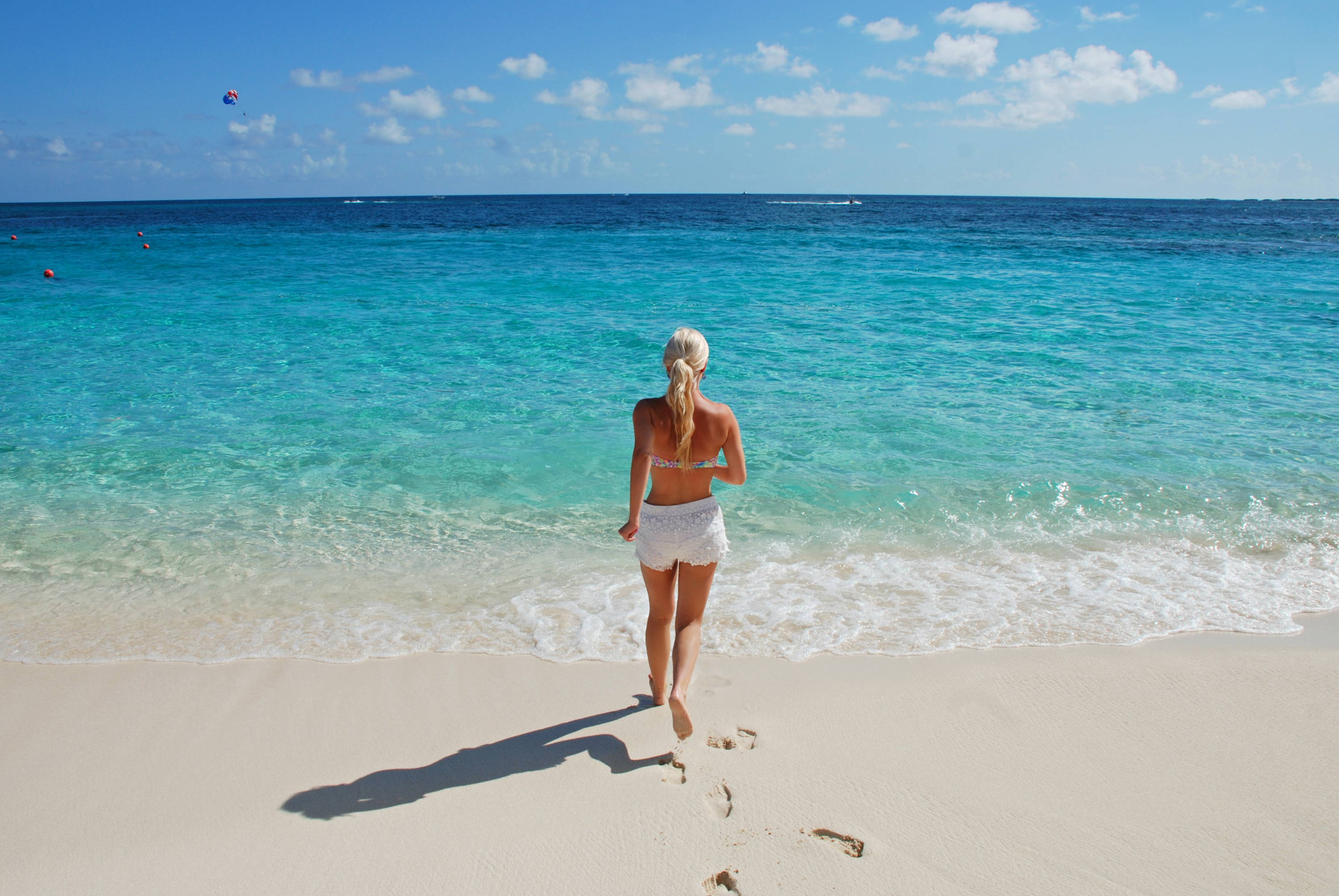 ---
How do you maintain your travel interest in your own country?
I explore more of Denmark. This summer my boyfriend and I went camping in Denmark and it was so cozy and nice. Denmark is so beautiful during summer. Next year I want to visit Bornholm during summer.
Do you have any travel advises for someone who would want to explore Denmark?
Explore Aarhus – it has so much history, it's very cozy and charming and the people are very kind and have time to help and talk. Visit a Nature park. Thy National Park, in the Northern part of Jutland, is one of the most beautiful things I have ever seen in Denmark - it doesn't even look like Denmark which is known for being flat. There are some areas in Thy National Park that looks like something from The Lion King.
Which places are on your travel bucket list and why?
Maldives and Jamaica. Maldives because of the beaches and the ocean that reminds me of Paradise. But mainly Jamaica because of the beaches, nature, ocean and the people and environment. I love reggae music and the Jamaican/caribbean vibes. It would be a dream come true going to Jamaica with my family or my fiancé. I love Bahamas and I know that I would love Jamaica in the same way because it's not only about the food, weather and beaches - it's about the people, the good and relaxing vibes and the music where you don't stress, think about how perfect you need to look or what time it is.
I also wan't to visit Australia some day because it's such an interesting country with so many different cities- but it is hard not to be in love with The States and The Caribbean Islands at the same time.
What is your advice to someone who want to change spending habits from material goos to experiences and travels?
Think about what you really need and consider if it makes you happy.
---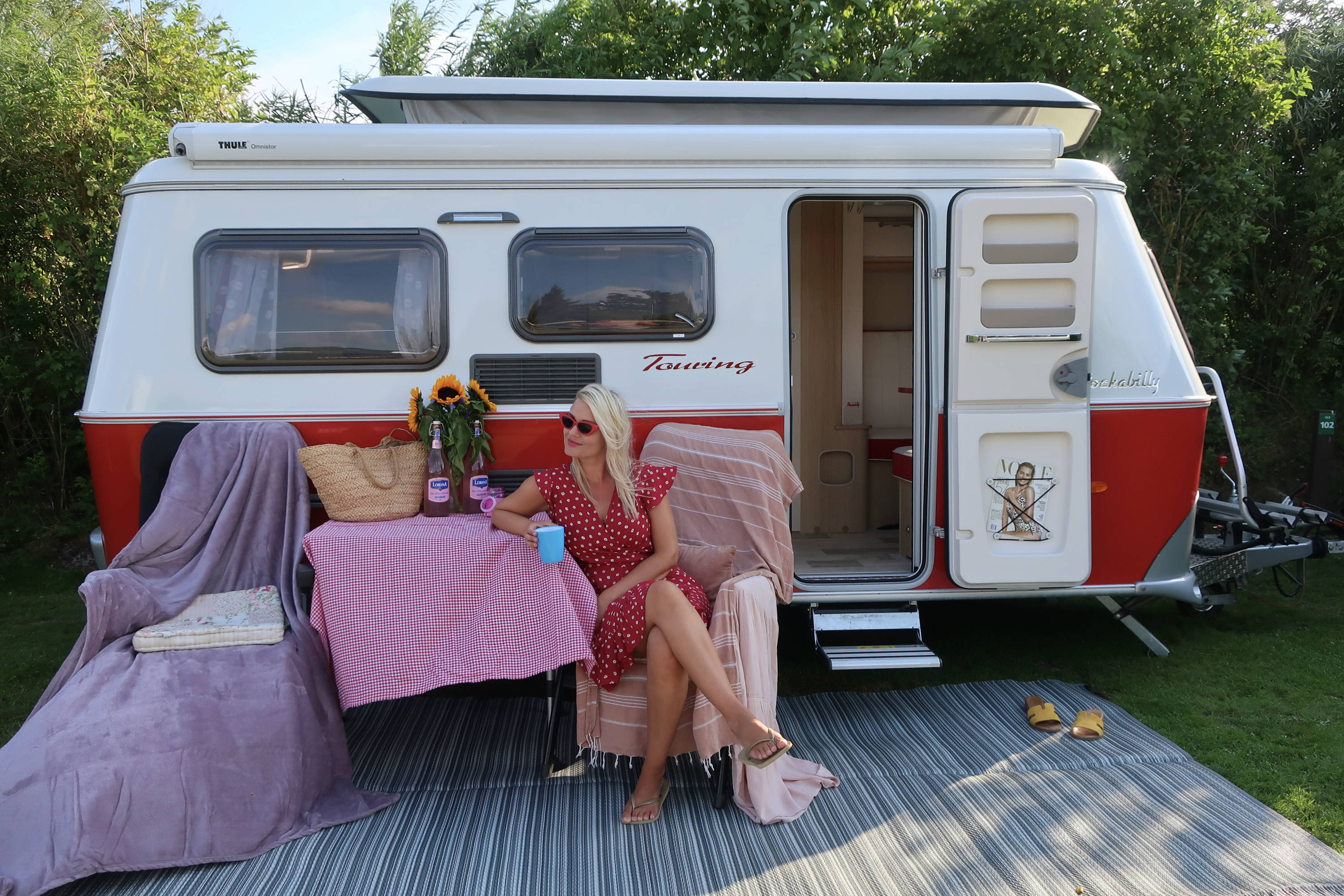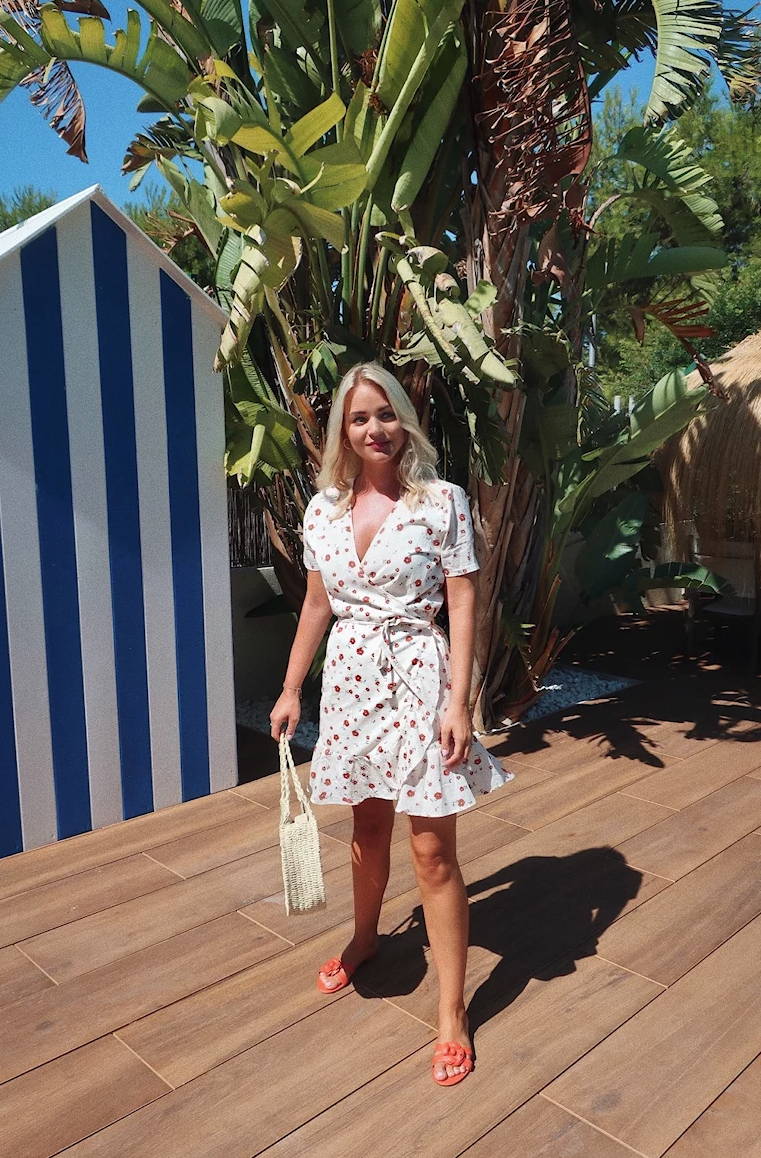 ---
We are grateful for the little sneak peak we got into the life of Julie von Lyck.
 
We hope you enjoyed it too.
---
Learn more about Julie on her blog here.
Photo credits: Julie von Lyck
---
✕