Free shipping in DK to a local package box ⎮ Free International shipping above 1800DKK
---
---
---
If you're from Denmark, you might remember Ida and her boyfriend Mads from the Danish TV program ''Nybyggerne'', where they renovated a newly built house from scratch (the only thing inside the house were the walls!), competed against 3 other pairs and WON THE HOUSE! We cheered and voted for them, of course :)
However, we know Ida and Mads from before they went on national tv. Ida and Mikkel went to the same college, DMJX, but studied different subjects. Mads and Gritt worked together at the Royal Copenhagen Porcelain store while studying.
We have all small ''couple'' businesses now and all 4 of us deals with the couple/colleagues' challenges and blessings on a daily basis.
---
---
Ida is too modest to call herself an artist, but we are in no doubt that she is! Ida draws and paints beautiful illustrations and artworks inspired by her Scandinavian roots and her love for Japan. She has a business with her boyfriend Mads, where she creates artwork and illustrations which they sell online along with their curated Japanese ceramics. Ida lives her life doing what she loves with the person she loves. Pretty amazing that she is living her dream life at the age of 27 years...
---
---
---
---
Age: 27.
Where are you from:

Thy, Denmark.

 

Favourite breakfast:

If I could eat sourdough buns with North Sea cheese every day, I would!

 

Favourite garment in your wardrobe:

I have a pair of dungarees, which I've had forever. They are not fashionable, they don't show my figure, but they are so casual and comfy to wear.

 
Favourite travel destination: Without doubt, Japan. Japan is a huge part of my life as my boyfriend is half Japanese. We've been there several times and we never grow tired of the country.
---
---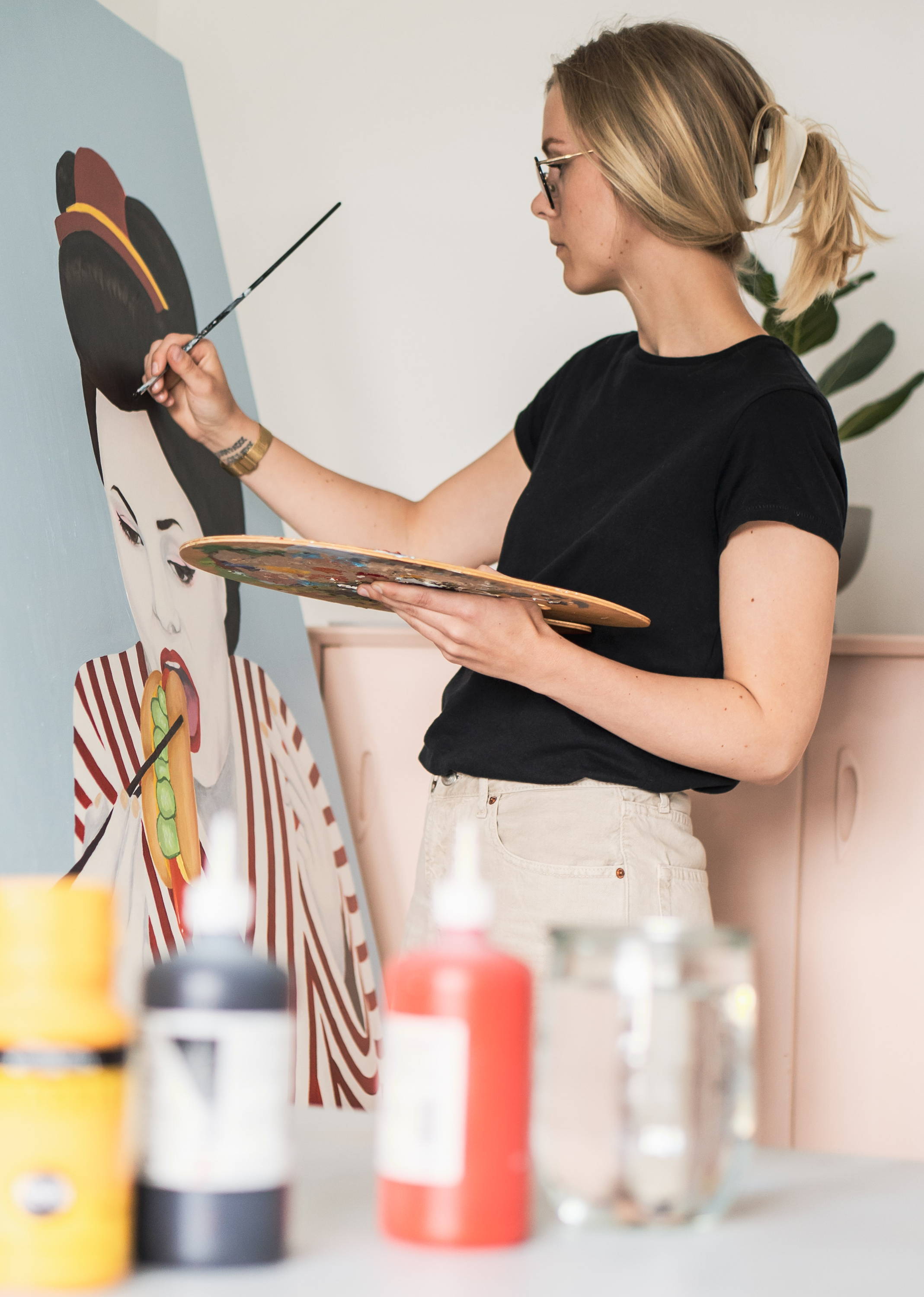 ---
---
---
---
How do you implement sustainability in your everyday life?
Specific examples is we often have meat free days and we care deeply about avoiding any food waste. I actually can't remember when we last threw out any food, partly because we love food and our environment. In terms of fashion and clothing consumption, I try to buy timeless design and high quality pieces. I generally don't buy a lot of clothing, which I believe it has something to do with the fact that we work from home.
Why is sustainability important to you?
I guess I'm trying to implement sustainability in my life in a natural way. When I use water, when I buy clothes, when I buy milk, when I book tickets to travel, when I buy packaging for our company - I always have sustainability and our environment in mind.
Any quote or wise words you want to share with us?
I don't know if I have any definite wise words - I still feel I have much to learn when it comes to sustainability, and I'm learning each day.
---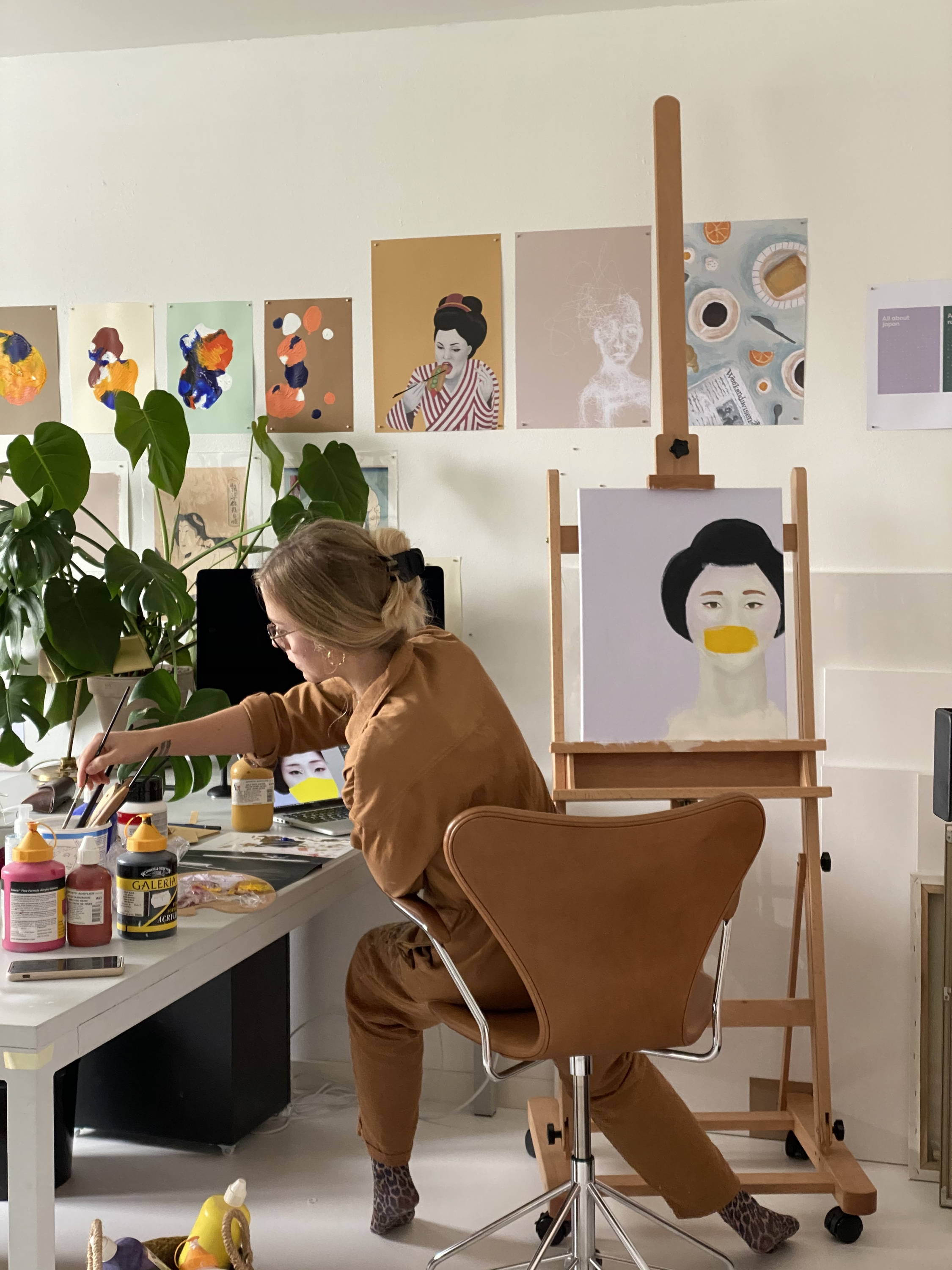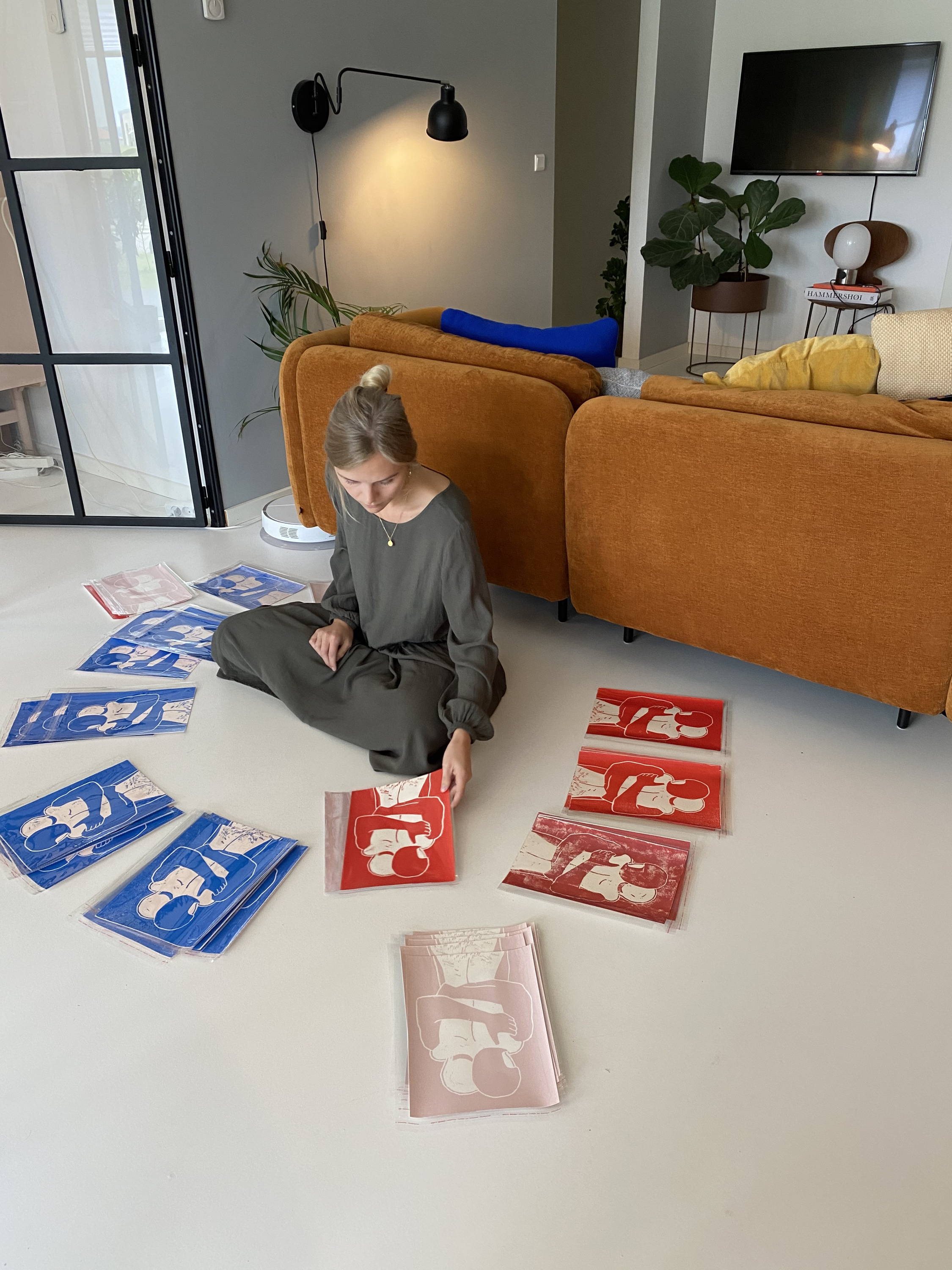 ---
---
Tell us about yourself?
I was born and raised in Thy, Denmark. An area that has given me a calm mind and a love of nature. Both my grandfather, mother and father painted and drew, so illustrations and creative pursuits have always been close to my heart, and you can probably say it's a part of my DNA. It's also my creative upbringing that made me later choose to apply to DMJX, where I studied graphic design. My friends were in the process of their respective studies, and while I could understand from their perspective, the whole ''school thing'' was just something to get over with, I LOVED going to school.
Every day, when I woke up, I was looking forward to get to school and discover what the day's creative project was all about. If I could, I would just study at DMJX for the rest of my life :-)
What was your dream profession as a child?
I recently found a school paper from when I was a kid, where I wrote what I dreamt of becoming, and I wrote "Designer". In a way, I have become a designer today, but I believe, however, that what I meant was a clothing designer.
I have never been in doubt that I should do something creative -well, it should only be when ''wise academics'' questioned whether I could make a living doing it...
---
---
---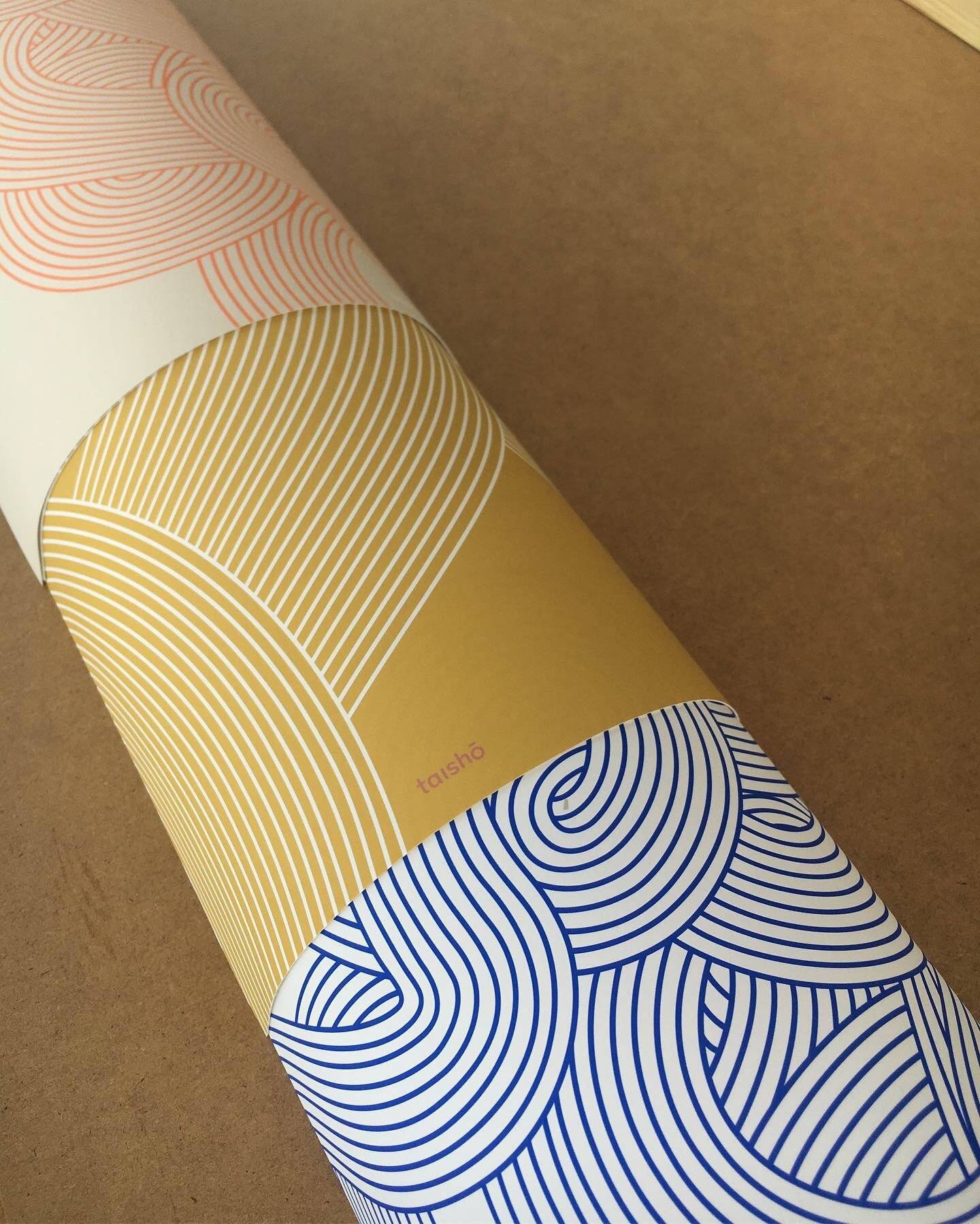 Some of Ida's graphic posters, ready to be shipped to Taishō's customers.
---
Beautiful Japanese floral cups from Ida and Mads' ceramic brand Seramikku.
---
---
When do you find yourself most creative?
When I'm happy. If I'm sad, stressed or worried, then it's like my creative space is completely blocked. I'm not the kind of person who can remove my anxiety by painting, as the ideas just disappear. Therefore, I always have a work structure that is very flexible; if I need to sleep in, then I sleep in, and if I get and idea at 01:00 in the night, I immediately put it into action. Freedom makes me creative.
Where do you find inspiration for your illustrations and posters?
Japan is a huge source of inspiration for me. Both the culture, nature and their own art history such as woodcuts, kintsugi and calligraphy. In general, travel is my biggest inspiration. Another huge cliché, but I have to admit it. But with that said, I'm not someone who just is brimming with ideas. I would love to say that I was, and I have probably often lied about that I was, but I'm actually not.
Is there a medium you prefer to work with, and if so, why?
I love everything that is analog and time consuming. My favourite media may be oil and acrylic on canvas, but linoleum prints and pencil illustrations are also something I like a lot.
What is your favourite artwork?
I do not have a favourite work of art or artist, but I love Dea Trier Mørch's linoleum prints and everything by Gudrun Hasle.
Any advice to others who wants to live as an artist?
I may actually have a bit of a hard time calling myself an artist. I feel that my paintings are too banal to be art and I also feel that there are an incredible number of expectations for that title. I probably see myself more as a graphic designer, who prefers the analog work.
If you want to make a living from your creativity, be it art, design or anything else, then I think the most important thing is that you include yourself in it. You can easily get off a track where you just 'do what's trending right now' (been there ..), but I believe it only gets really good when you create something you like. In addition, you have to choose this path because you'll be able to do what you love, as it is by no means a safe path financially. On the other hand, the idea of drawing every day is far more attractive to me, than a lot of money.
---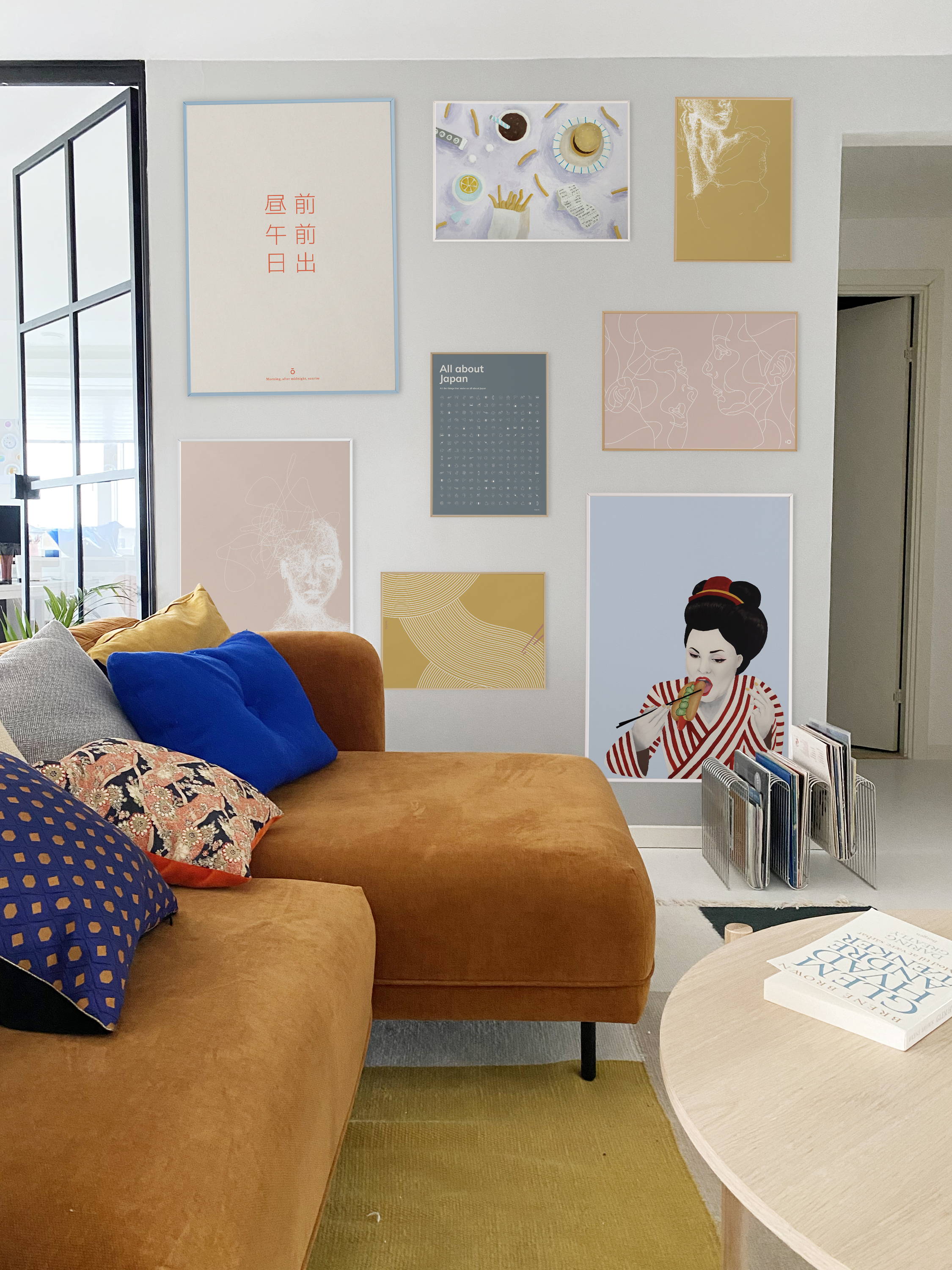 A photo wall, in Ida and Mads' living room, showcasing Ida's artworks and posters, with inspiration from Scandinavian Graphic Design and Japanese moments and colours.
---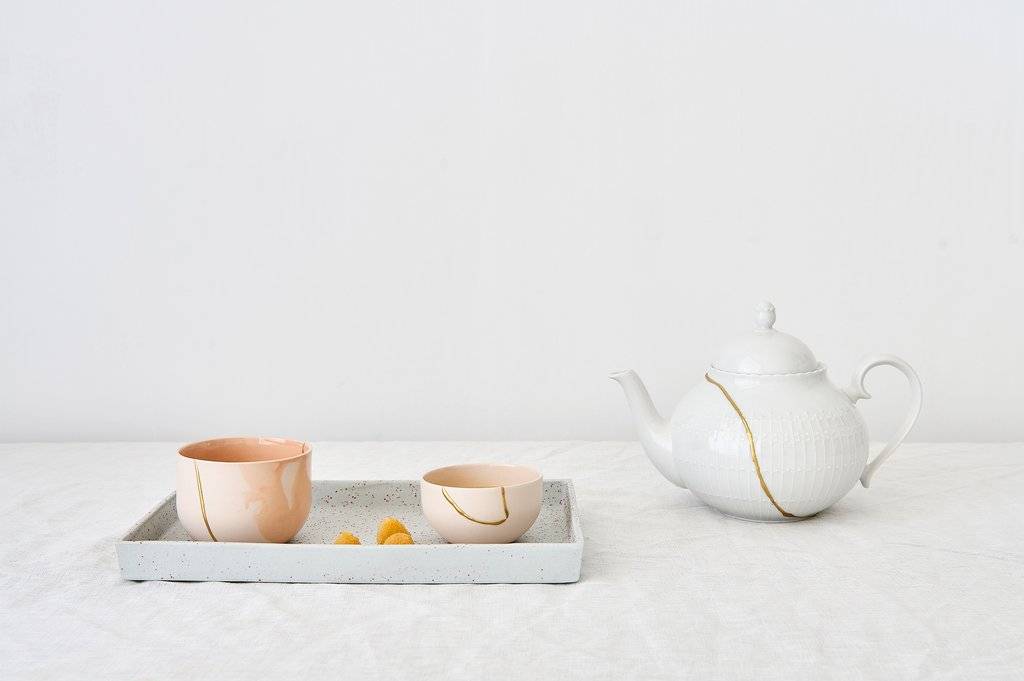 Kintsugi, is a Japanese technique, used to repair ceramics. Ida and Mads sell a Kintsugi-repair kit on their webshop.
---
When and how did you and Mads meet?
We both grew up in Thy and there, 'everyone' knows each other. In addition, I worked for Mads' parents, while Mads had my father and stepmother as teachers at business school. So, we actually started out by getting to know each others parents before we got to know each other. Pretty smart ;-)
How did you come up with the idea to start a business together?
We have always talked about wanting to start something together, we could combine the things we love: Japan, design and cooking. Therefore, we chose posters and Japanese pottery.
What is your strength and what do you think Mads' strengths in your business are, and how do you complement each others?
Mads and I are really good partners. Despite the fact that we really can quarrel during a work day as we are constantly together, it works really well. Mads is super sharp when it comes to everything called economics, planning and of course Japan and the Japanese language. I'm responsible for everything with design, paintings, graphic works and the preparation of communicative material for our various channels.
What's been the hardest part about starting a company and entrepreneur life in general?
It has been hard to know that it depends on ourselves. If we do not do something, the wheels don't roll. In addition, we have had to get used to the fact that work and leisure flows together. In the beginning, we worked constantly, so it's something we practice getting better at.
...and what has been the most rewarding part?
Freedom. Undoubtedly!
What we get in salary means very little to me, but having freedom means the whole to world to me! Even though, we work really hard, we can also easily wake up on a Wednesday and say '' Shall we go for a long walk before noon today?, and that kind of freedom is, to me, worth more than any amount.
---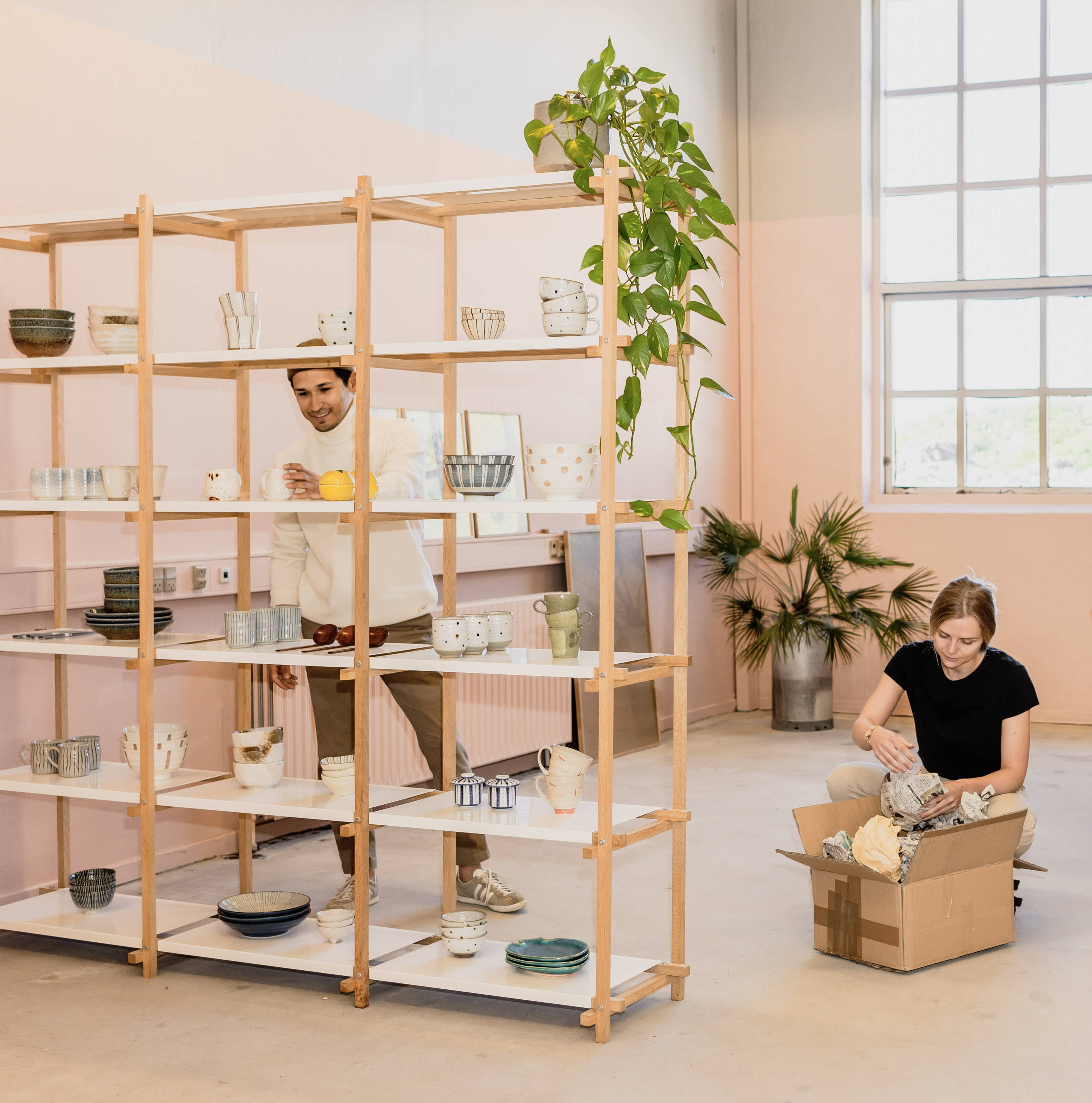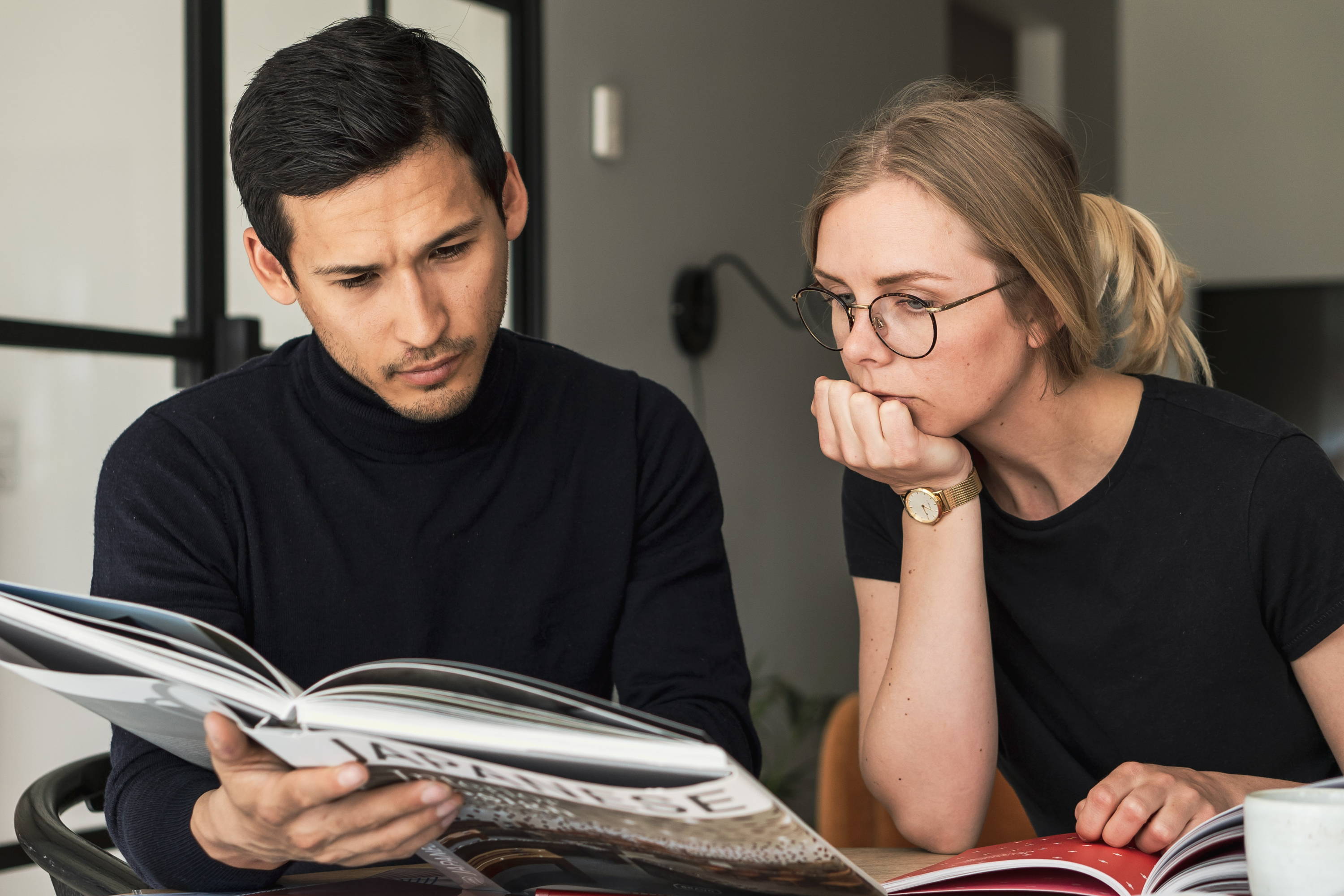 ---
How do you maintain your romantic relationship while being business partners?
I think we have accepted that leisure, work, being a couple and colleagues are elements that are fluid. Sometimes we are also a couple while while we work and other times, we are very professional. After we have become entrepreneurs, we focus a bit more on taking a romantic weekend getaway or eating a good dinner together. It's just a little bit easier to be 100% loving couple-ish, when we are not sitting in our home, where emails and phone calls are ticking in, every now and then.
Do you have any advice for other couples who are dreaming about starting a company together and who dream about working together?
I want to start with a disclaimer: I can not do this 100%. But I practise to speak to Mads, as I would to a colleague at a workplace, whenever we disagree. I have to give him as much speaking time and listen as much to his ideas, as if it where a person I worked with and didn't know as well... Sometimes, losing ones temper, is not far away, when your are a couple + colleagues + disagree! So here with a piece of advice, which I'll also give to myself ;-)
Finally, i just want to say that 99% of the time it is a huge gift (for us) that we have this company together. I spend so much time with the person I love the most. Even though he can really piss me off, I appreciate it SO much.
---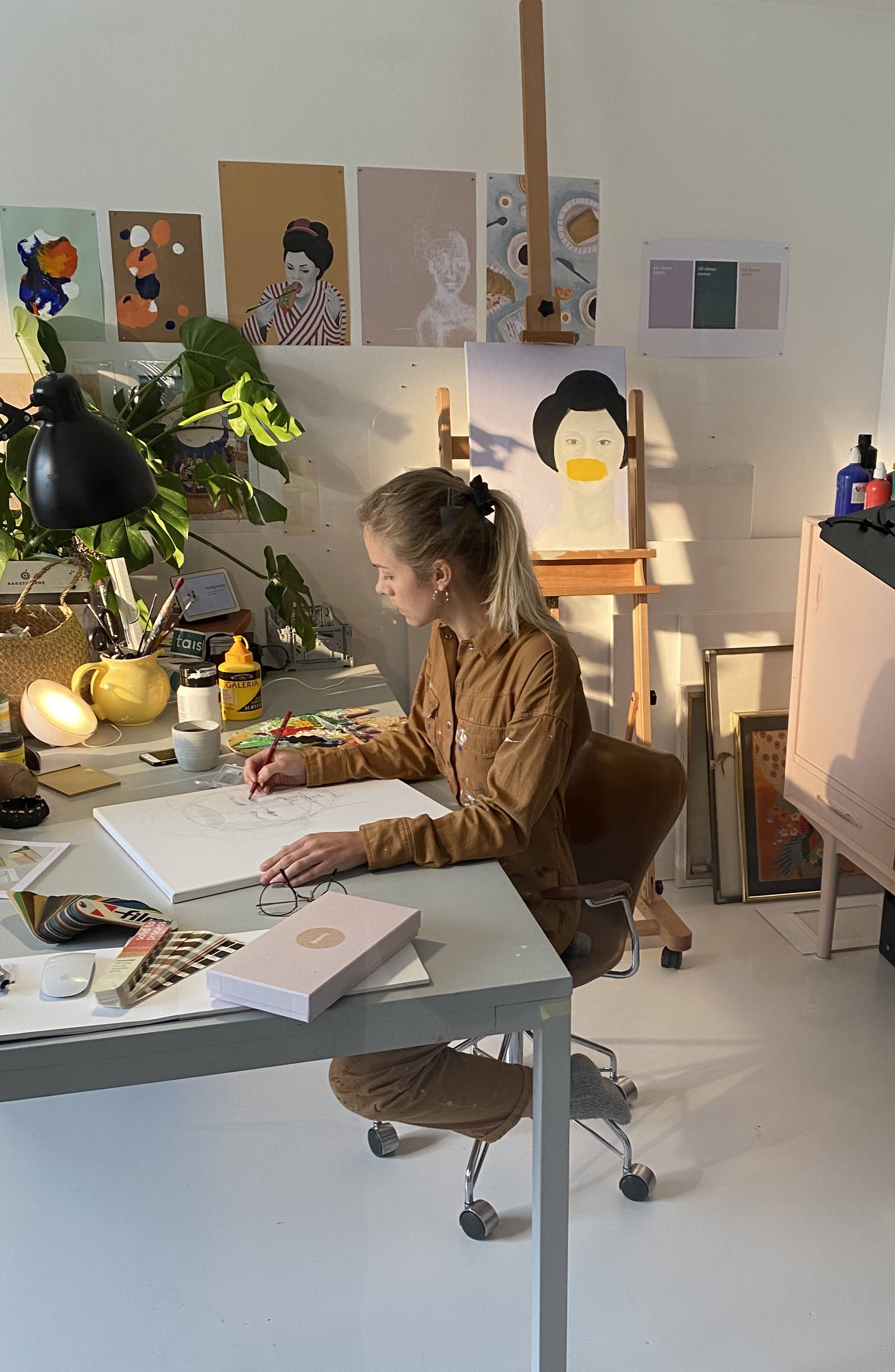 ---
We are grateful for the little sneak peek we got into the life of Ida Holm.

We hope you enjoyed it too.
---
---
✕