Free shipping in DK to a local package box ⎮ Free International shipping above 1800DKK
---
---
---
Freja is an inspiring woman who writes from her heart. She runs her blog Frejatroelsen.com and the project ''Women and their children''.
She is a happy and generous woman, fempreneur, writer, photographer, mother to Frigg and Fridtjof, and she is living a slow life in the city of Copenhagen with her little family.
---
---
Freja is a caring woman who, on her Instagram and blog, shares her view on motherhood - both ups and down, taboos and life experience, sustainability and eco friendly habits, photography, slow living and so much more.
She inspires us to open up, embrace ur past and learn by it instead of fearing it. She is a beauty both inside and outside.
---
---
---
---
Age: 27.
Where are you from:

I'm from Copenhagen, Østerbro

 

Favourite breakfast:

Nothing exotic. I really like my oatmeal. The kids and I eat it every single morning.

.

 

Favourite garment in your wardrobe:

I have a few favourite dresses, which I wear all the time cause they make me feel good. Your shirtdress Magda is one of them.

 
Favourite travel destination: I'm not much of a traveler actually. I like to travel to places I know. So Berlin is very dear to me, and I have been there about ten times and it kind of feels like a home to me, and then I love to go to the north sea, Vesterhavet. I really have so many great memories there.
---
---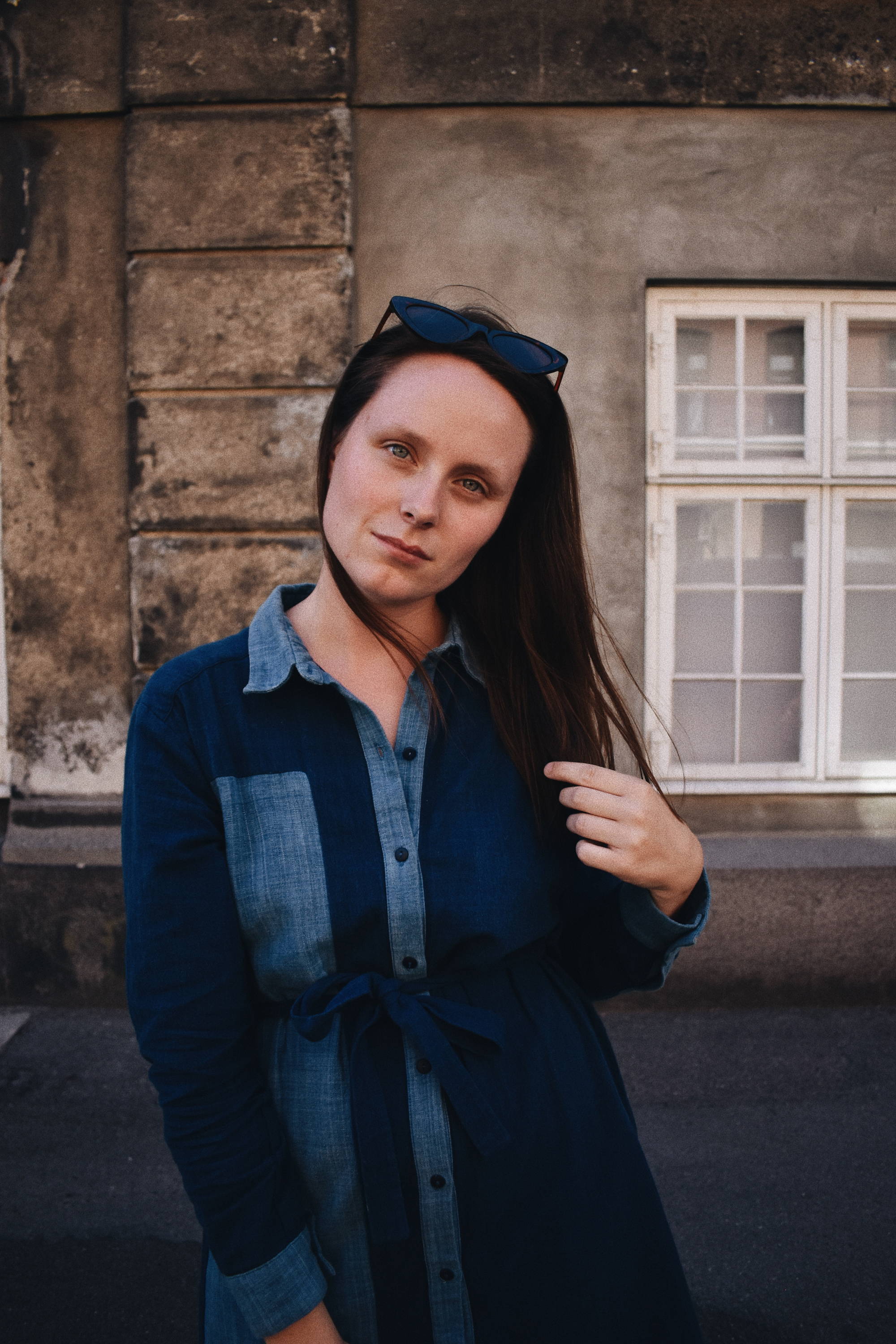 ---
---
---
---
''First of all, for me sustainability is a mindset. Of course, I can list some very concrete things I do for a sustainable living, but I think the most important thing with sustainability is to be aware of the way we act, and the choices we make in our everyday life. Our household is about 80-85% organic, and that costs a lot of money, but it's a choice we've taken because we believe that eating organic and local make a difference – both for the environment, ourselves and the kids.
My focus is generally on consumption, and I try to buy less, secondhand and local – whether it is interior, clothes or the kids' toys. Until recently, the children didn't own any toys made of plastic. But the heart wants what the heart wants, if you are a three-year old girl, and that girl want plastic toys so my new "rule" is that we buy plastic-stuff at flea markets and second hand stores.
Just do what make sense for you.
I get a lot of questions about talking about sustainability, but still eating meat. But I love my meat, and the meat is always local and organic, and that is what make sense to me, even though I might know it does not make sense to others.'' Freja Troelsen.
---
---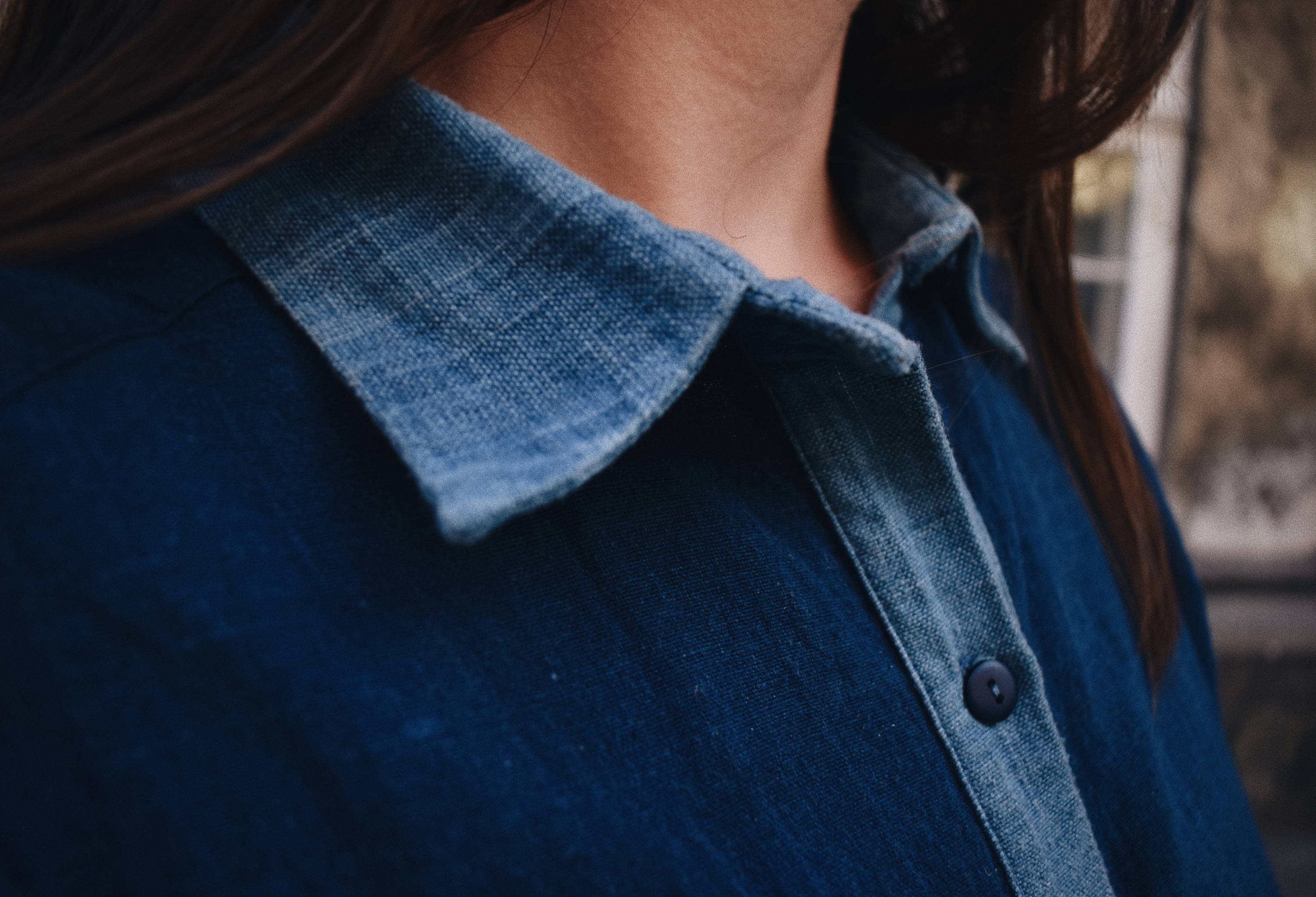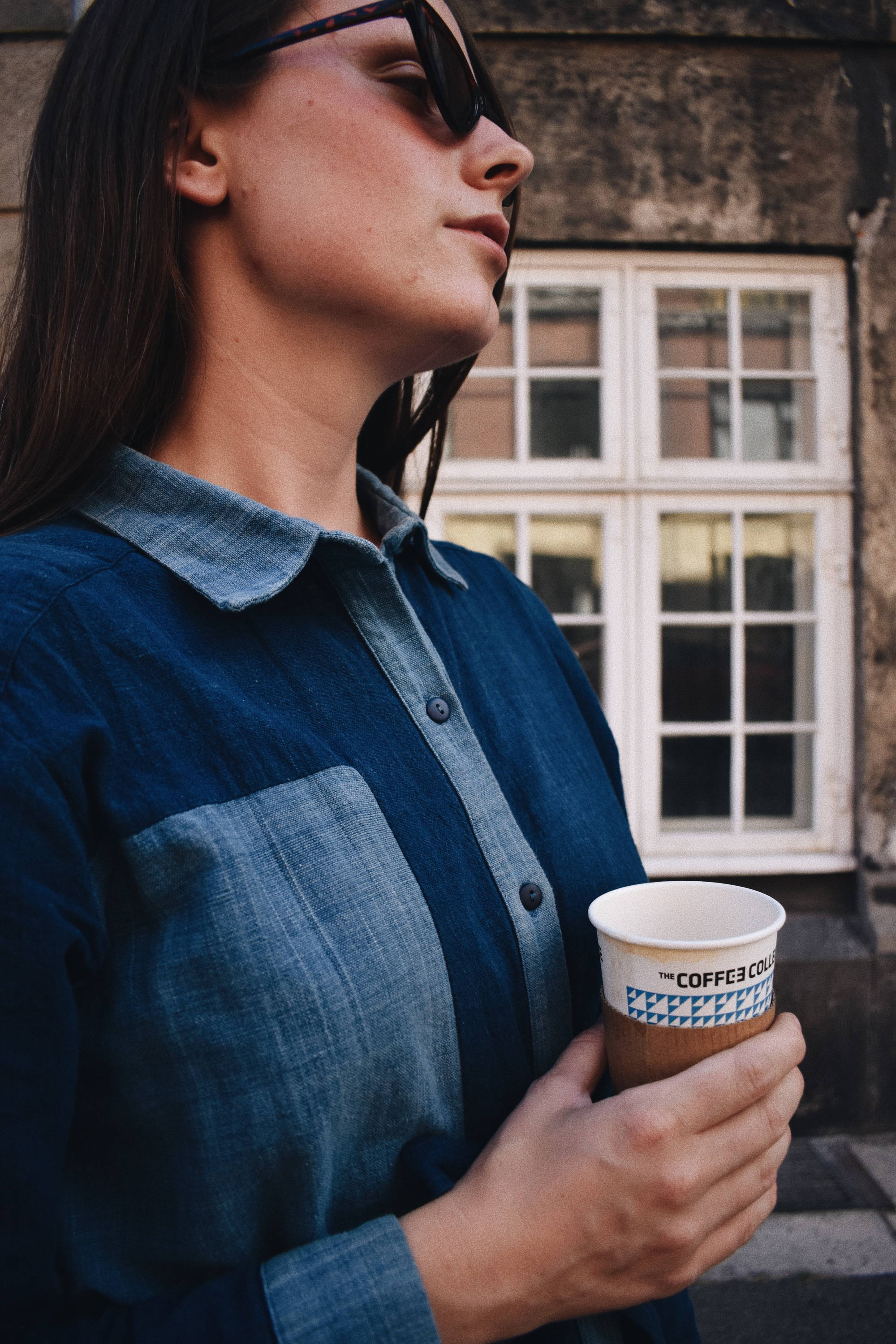 ---
---
When did you start writing?


I can't really say. I think I have been writing from that very moment I learnt to write and I still have all my old diaries. I had a tough childhood, being a kid with many emotions living in a unhealthy environment and if I had a bad day, or if I worried about something, I used my writing.
When I was a kid, I wanted to be a writer. And I wanted to be a photographer, but I didn't have that kind of faith in myself, so I ended up doing something else, to take a more "safe" education as a teacher.
I write and I take pictures all the time, but I still need to find the faith in myself, and the strength to really do something with it.
---
---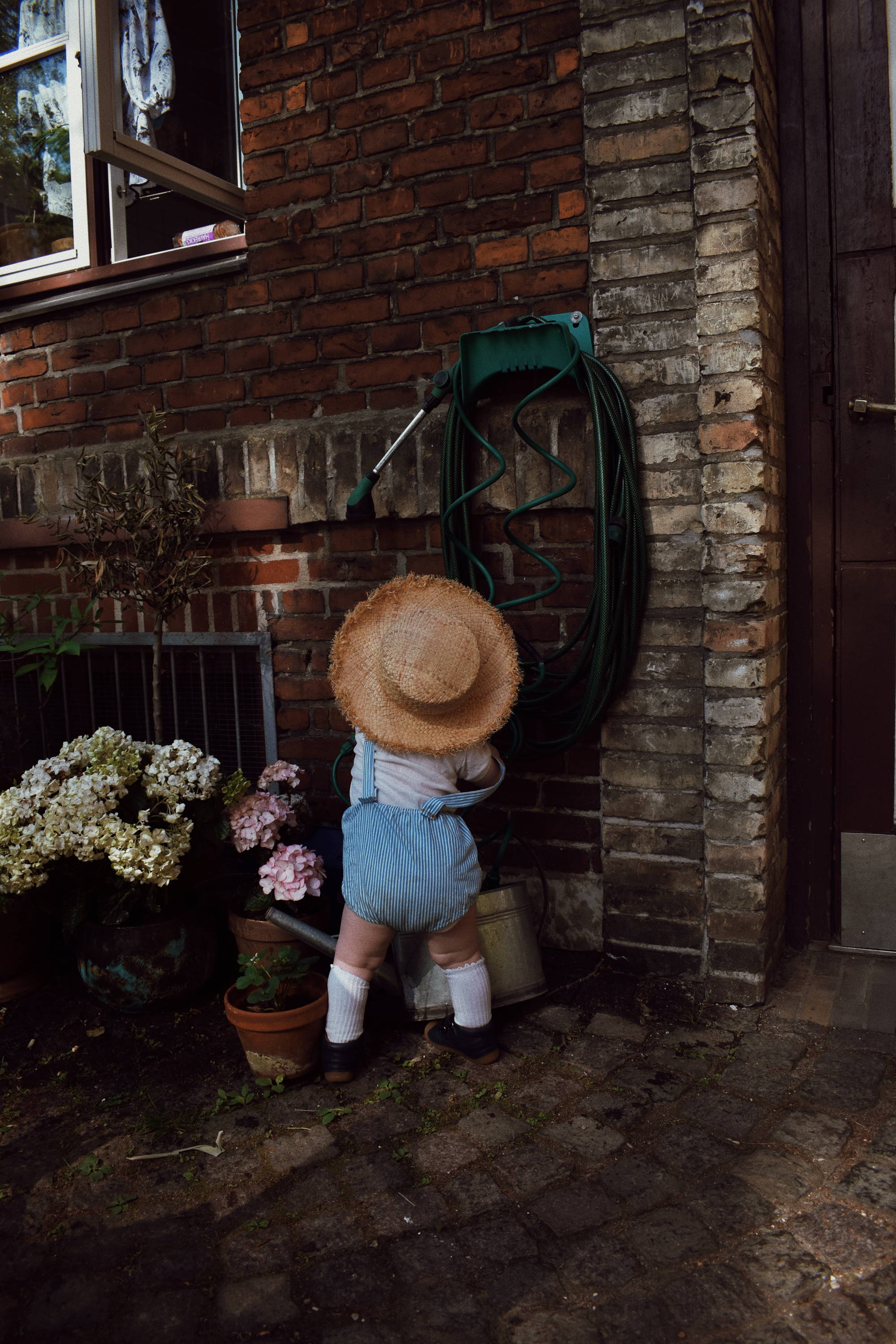 ---
How do you find the courage to write about taboos?
I grew up feeling wrong, and believing that I was different than everybody else. As a kid, I felt very alone with all my feelings, and I felt like there was something wrong with how I felt. And that was because nobody around me was talking about feelings, nobody really said to me: of course, that makes you feel sad, or that would make me feel sad too.
So I guess at some point I just decided to write about taboos. And it's not easy for me at all. I feel very vulnerable, but it's important to me. Both for my own life process, but also because it helps other's to understand some things in their own life, when they are reading about mine. And it can help people to understand that they are not alone with the things they are dealing with. I get a lot of e-mails from people saying that my writing have been helping them, that my writing have been helping them to put words on some things they weren't able to explain in words before.
That means everything to me.
---
---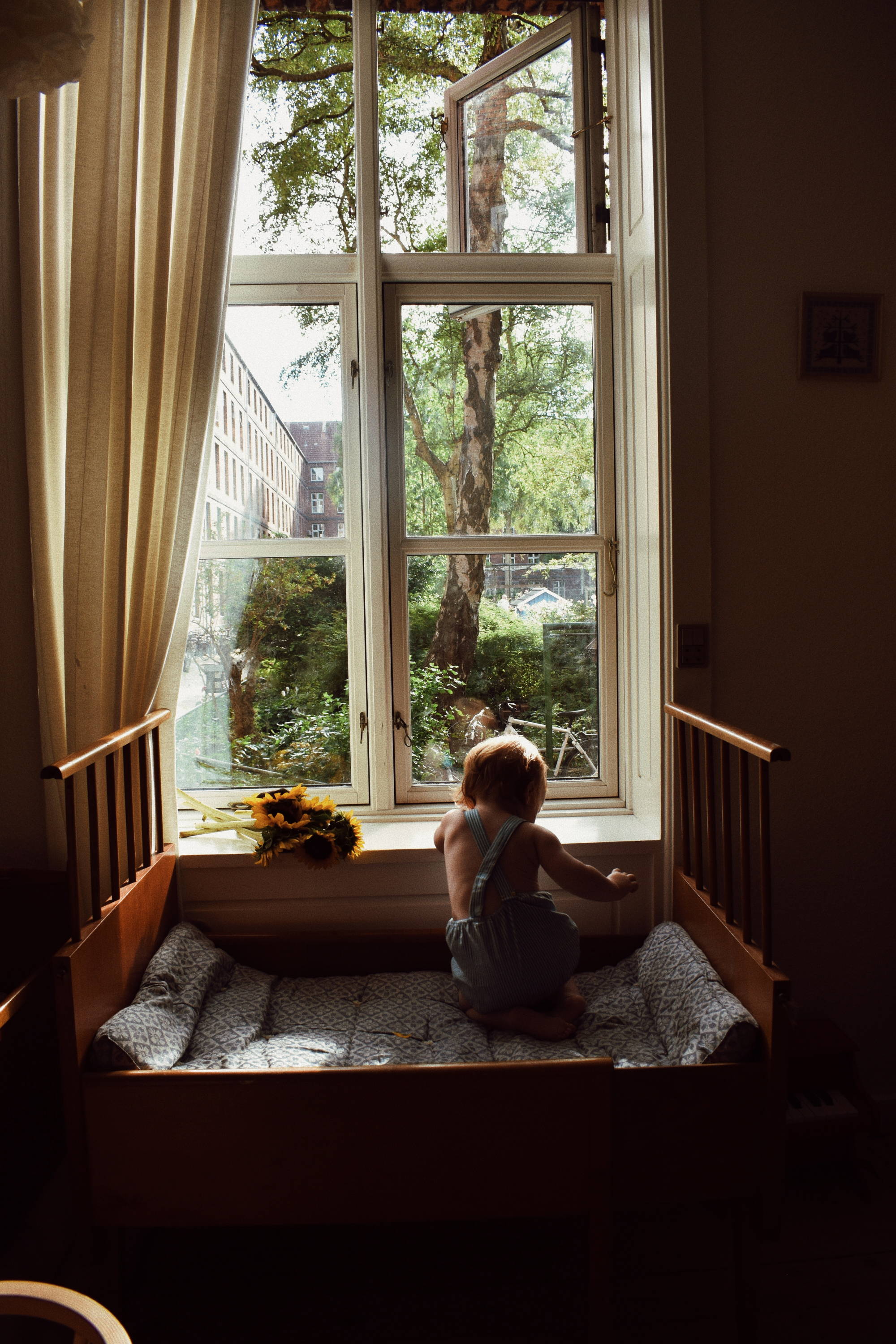 ---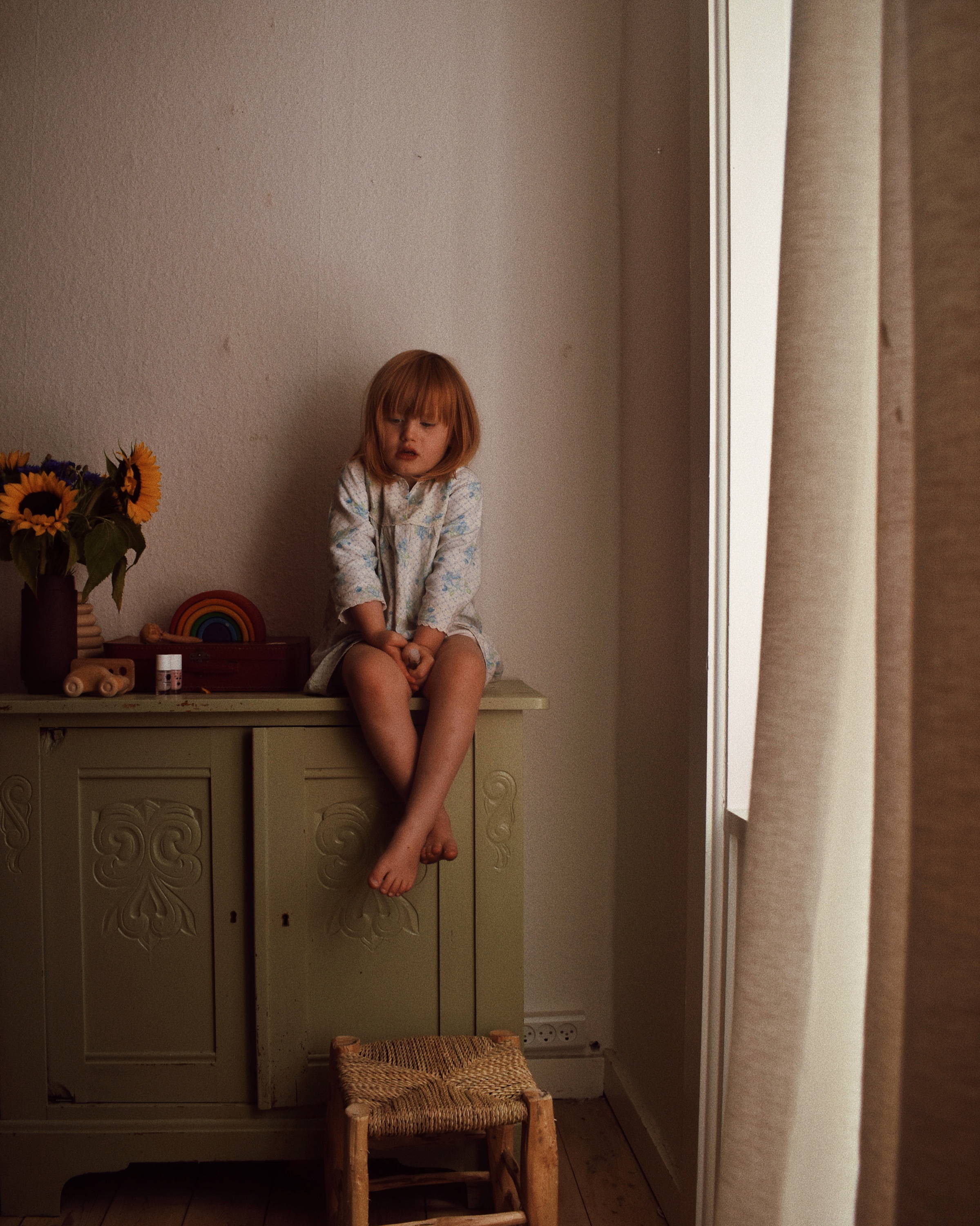 ---
---
What is parenthood to you?


Oh, what can I say. Parenthood is everything to me. Everything I do is somehow related to being a parent for my two kids, even when I do something just for me, it's because I first of all believe you need to be happy as a person, to have happy children.
How do you manage to live a ''slow'' life with your family in a city like Copenhagen?


Good question, and I don't know if we are managing that. Sometimes we talk about moving to a place more fit for a slow living, but both my boyfriend and I really love living in the city, and walking in the park, enjoying a to-go coffee, while the kids are running around collecting stones, is a good slow life for me – at least for now.
Why did you start ''Women and their Children''?


That was a taboo thing too. When I was pregnant with Fridtjof, I got a depression and I started to feel, like as growing up, that is was all alone about feeling this way. I saw all these happy pregnancies updates on social media, and I was blaming myself for feeling sad and not happy. I went to a therapist and she told me it was not my fault that I felt that way, that is something with the hormones and so on. She told me that many other was going through the same thing while being pregnant, but there is not many who talk about it out in the open. I understand because it's a private thing, and I personally felt ashamed until I really understand the mechanisms in the depression.

So I decided to talk about it, and not only to talk about depression in connection with pregnancy and birth, but to talk about motherhood in general – the good things, the hard things and every feeling in between. The project has been on a break for some time, and I really miss working with it, so I really hope to find some time very soon for some new portraits!

People are writing to me, asking if the project will start again and that makes me so happy!
---
---
We are grateful for the little sneak peak we got into the life of Freja Troelsen.
 
We hope you enjoyed it too.
---
Learn more about Freja and her blog here.
Photo credits: Freja Troelsen.
---
✕