Free shipping in DK to a local package box ⎮ Free International shipping above 1800DKK
---
---
---
We have not met one person yet, who after watching the documentary ''True Cost'', doesn't change their fashion purchasing habits in some way. DeLaney is no exception. After watching the documentary and realising the backside of the fast fashion industry she ventured on a sustainable fashion journey, while learning new eco-friendly habits. DeLaney used this knowledge not only for her blog, but for her handbag brand Melior as well, where she uses Pinatex, pineapple leather, for her bags. At only 24 years, she has endless dreams and high goals for the future ahead and we can't wait to see what the future will bring her and her brand.
---
Upcycling, Second Hand and Entrepreneurship
---
DeLaney shows her followers on her blog, IG and Youtube, how to look chic and fashionable, but in a more eco-friendly way. She only shops from sustainable brands or second-hand stores and she upcycles old clothing to fit her current style and needs. She learns by doing, sharing her sewing processes and how to's while showing the results with beautiful styling and photography. Her fashionable style is reflected in her handbag brand Melior, where she has created two eco friendly, timeless, and chic bags with multifunctional details.
---
---
---
---
Age: 24.
Where are you from:

Arizona, USA.

 

Favourite breakfast:

Eggs Benedict.

 

Favourite garment in your wardrobe:

A pink tweed suit jacket my mom designed and had made by a local tailor.

 
Favourite travel destination: Sailing in the Caribbean.
---
---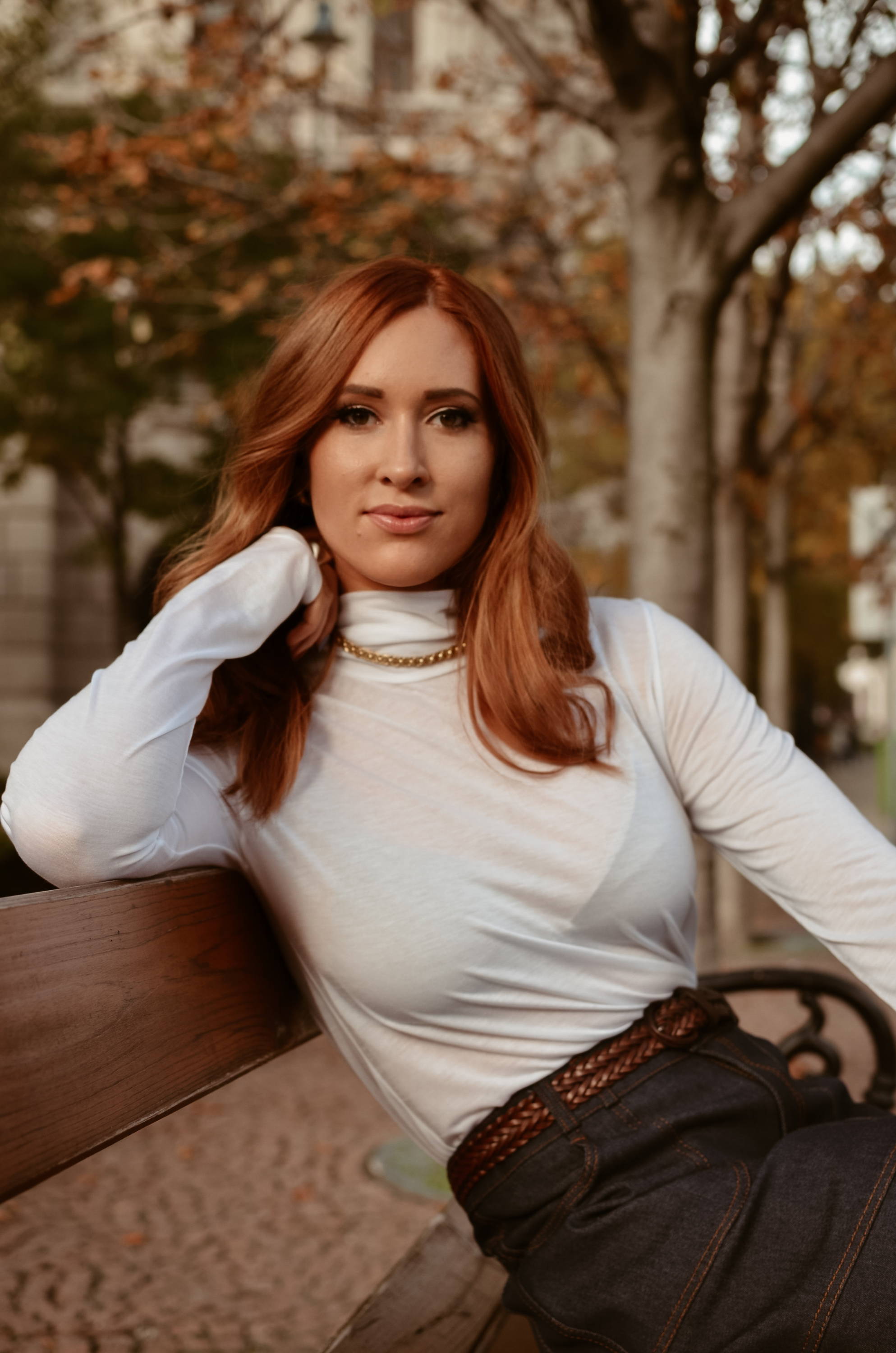 ---
---
---
---
How do you implement sustainability in your everyday life?
I implement sustainability into my everyday life most notably in what I wear. My entire wardrobe consists of second-hand pieces, ethically made items from biodegradable materials, or garments that I bought 3 or more years ago before I made the switch to a conscious closet. I do what I can in smaller ways on the daily by using as many zero-waste or plastic-free items (such as biodegradable doggy bags, shampoo bars, and bamboo replacements for many items that are traditionally made from plastic) as I can.
Why is sustainability important to you?
My father is an airline pilot, so I've been traveling since before I could walk. I have seen all corners of the world. It's hard to experience so much of the planet and not fall in love with it's beauty and all it has to offer. Sustainability is the only way to preserve the best parts of Earth.
Any quote or wise words you want to share with us?
"As consumers, we have so much power to change the world by just being careful in what we buy." -Emma Watson
---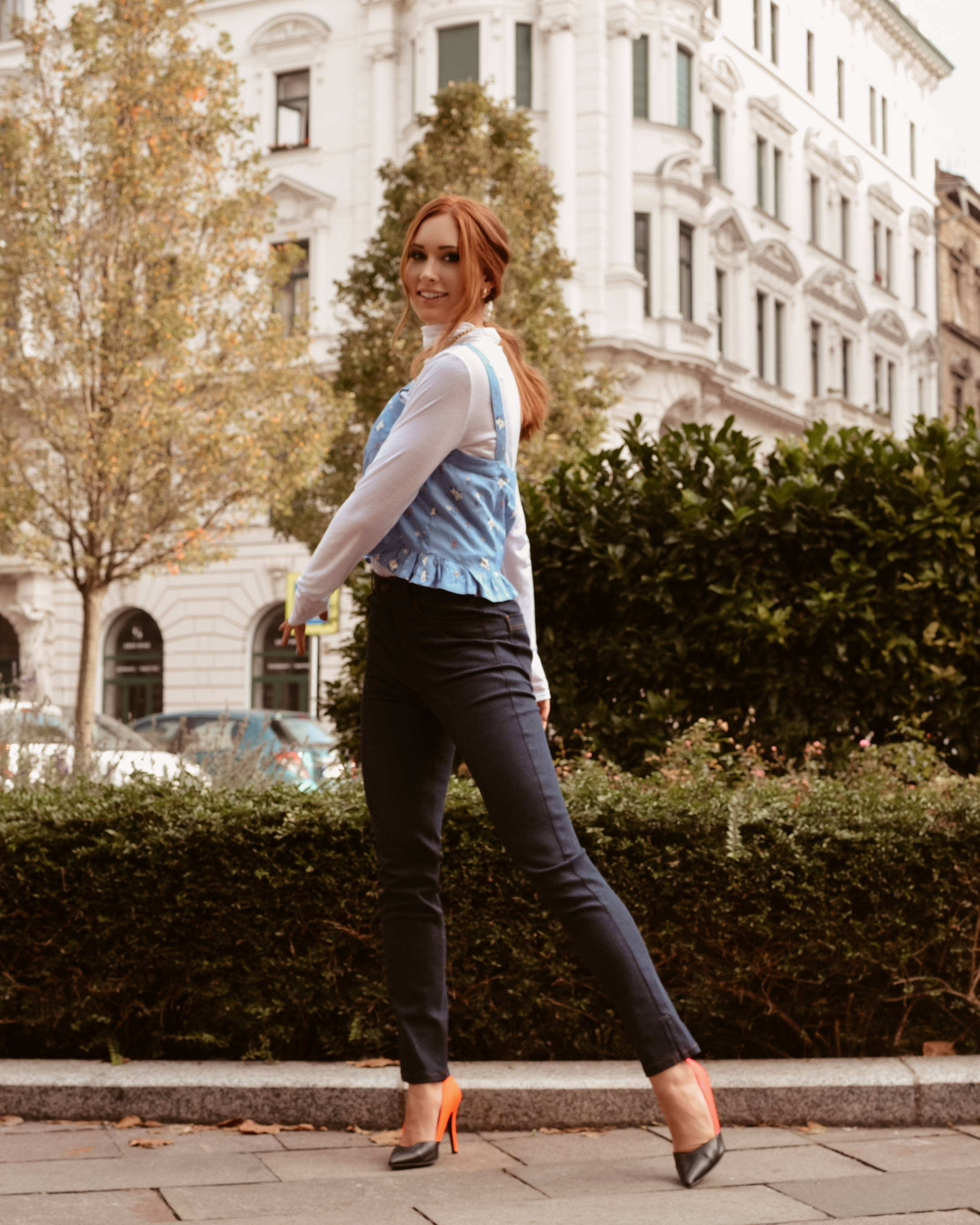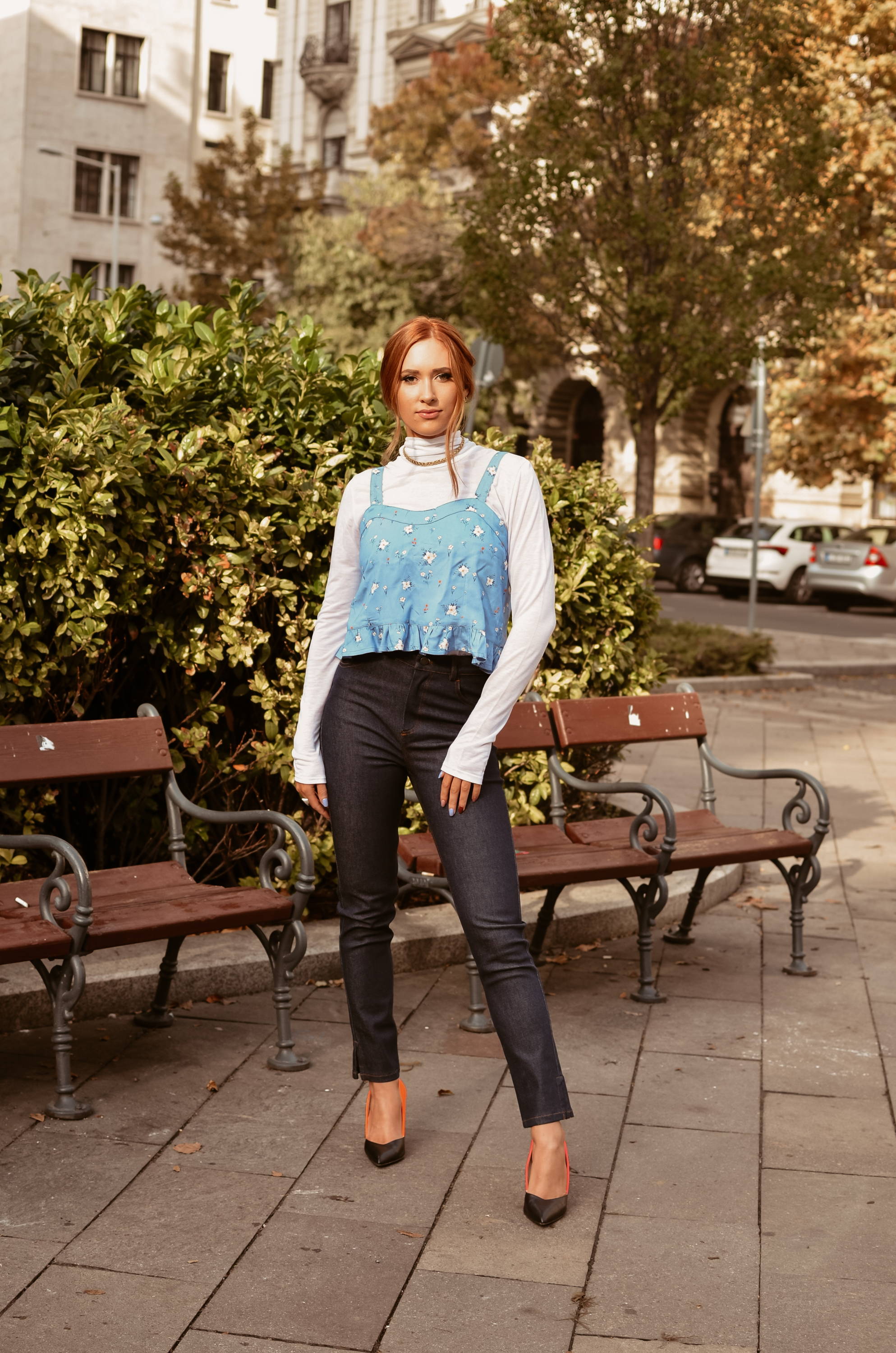 ---
---
Tell us about yourself and where you grew up
I was born in Arizona to a pilot and a flight attendant. I have two younger brothers who are my best friends. We spent our childhood playing flight-roulette. The kind of tickets my parents were provided through their airline jobs allowed us to travel anywhere on the cheap, but seats were only given to us if the space was provided. This meant that we often sat separately, took random connections, and flew on flights by ourselves. We learned how to be independent at a very young age. We also learned about many foreign cultures, languages, and food.

While I'm originally from Arizona, I was raised in Dubai, UAE for many years when I was young.​ This led to friendships made with people all over the world. Friendships that are still intact today. I can say with certainty that the way I live my life today stems from the worldview my parents gave me throughout my childhood.
What was your dream profession as a child?
I have always been quite studious. I loved school and learning. Growing up, I had always thought I'd have a job that required higher levels of education, like law or medicine. I even attended medical school for a few years before realizing that I'd be much happier in business… and I am!
---
---
---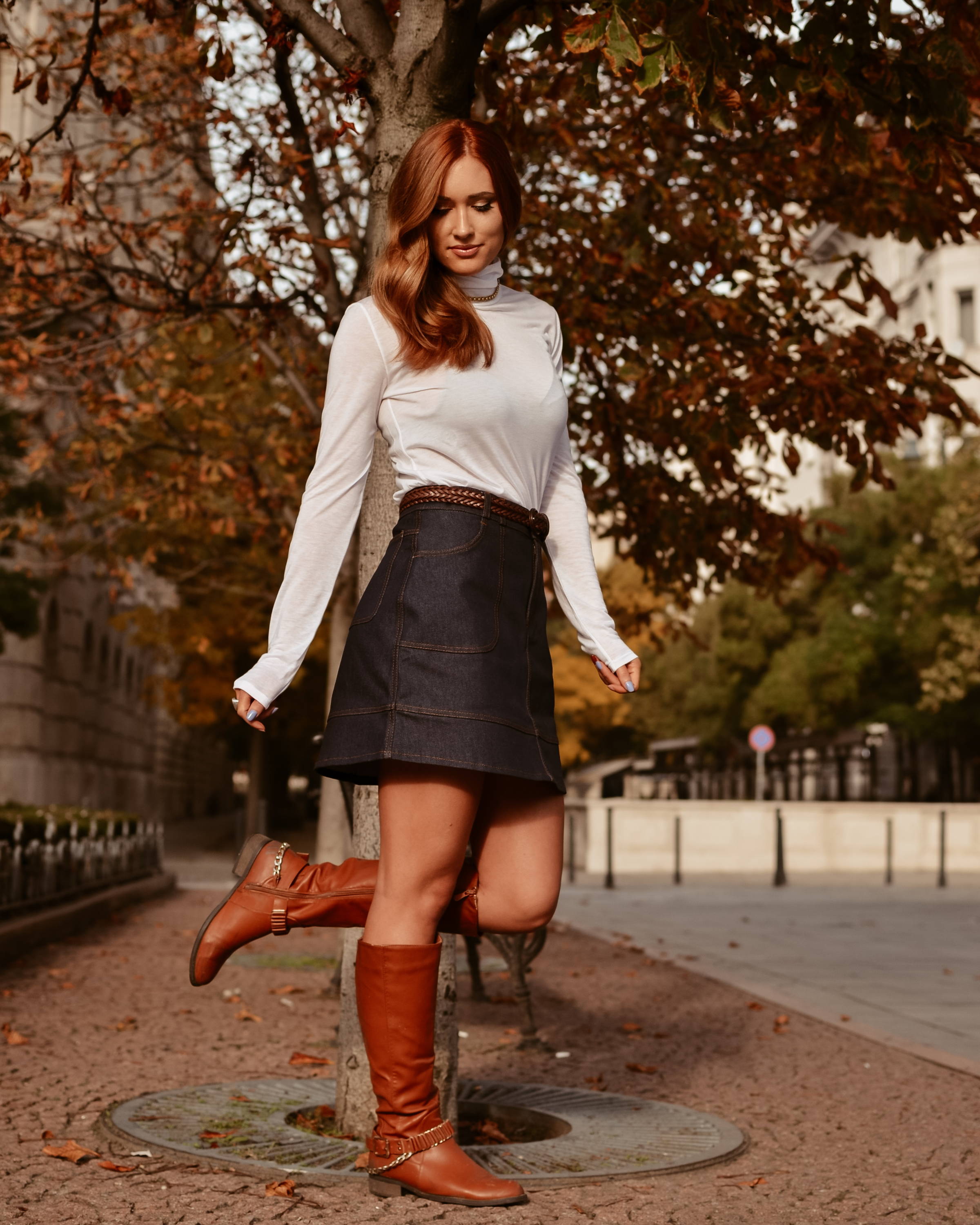 DeLaney wearing eco friendly clothing from top to toe. Recognise the skirt and top? :)
---
Fashionista DeLaney combines sustainable fashion, second-hand and even upcycles old clothing to fit her style.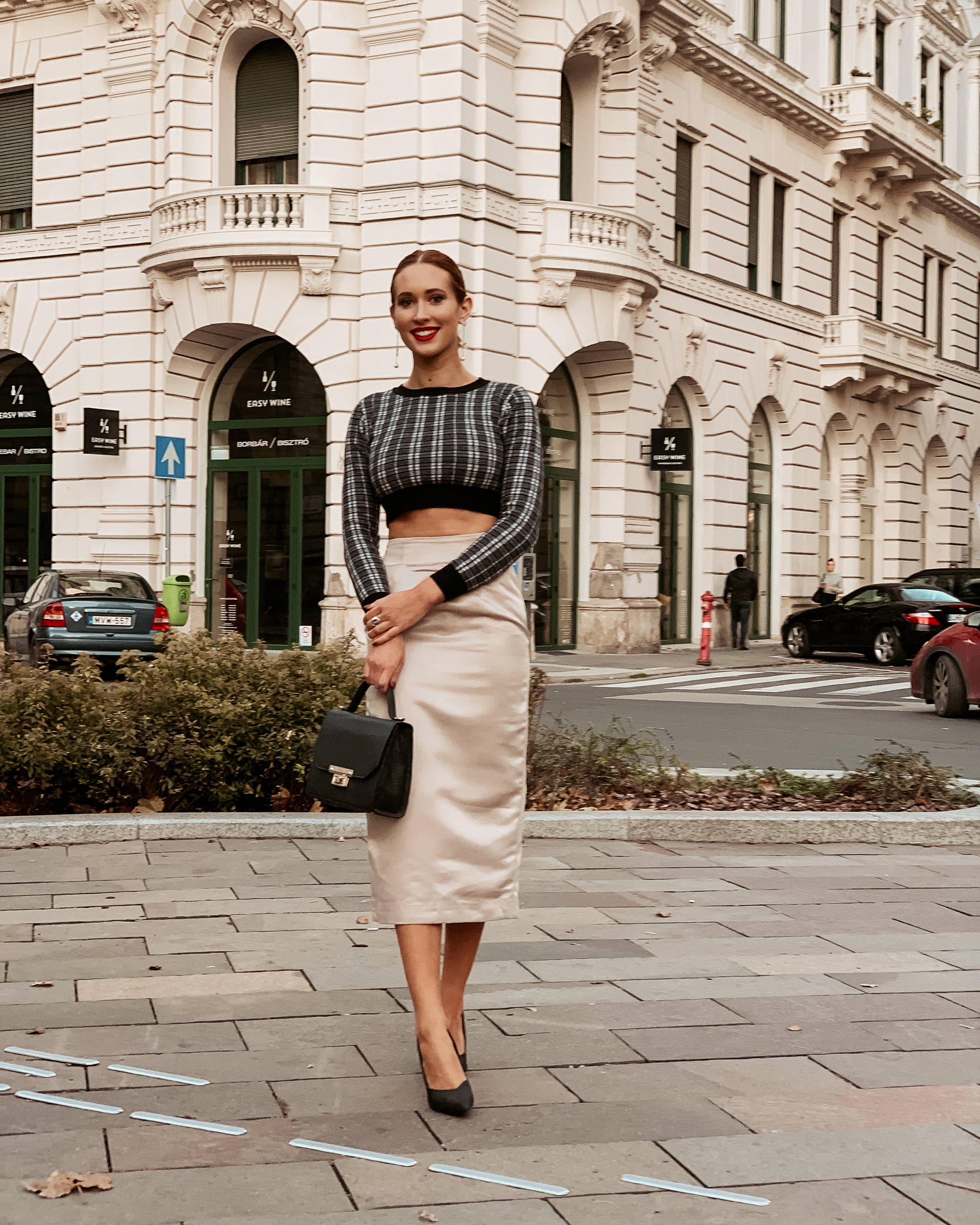 ---
---
Have you always been interested in fashion?
It's funny, I haven't always cared for fashion. In Dubai, our schools required uniforms, so there was little opportunity to express yourself through your wardrobe. But I went to highschool in the USA, and it was there I got into fashion…​ fast-fashion​ . I thought that my self worth was tied to what I wore. Fashion is about showcasing who you are through what you wear, and it took me many years to learn that.
What made you start your sustainable fashion journey?
After I left medical school and was seeking to start my own gig, I fell into minimalism and essentialism. And doing research for my handbag company, I discovered the horrors of the fashion industry. But it wasn't until I saw "The True Cost" documentary that I decided that I had to really step up and change my ways.
What do you find to be the most challenging aspect of the current conventional fashion industry?
The current fashion model allows people to buy inexpensive clothing. Consumers don't realize that the costs are being carried by the already-less-fortunate garment workers. It is very difficult to get people to understand/accept that clothing should not be so cheap because they enjoy being able to own so much of it. Many consumers claim they can't afford sustainable fashion because they are comparing the items to the improperly-priced pieces sold by huge fast-fashion brands.
How do you tackle the constant shifting trends, while staying true to your sustainable beliefs and conscious way of living?
I think it's actually okay to get involved in current trends and have fun by changing up your style. I don't believe in the 52 fashion seasons a year that fast-fashion brands try to sell us, but every so often I fall in love with a trend and want to try it out. I do this by first using pieces that I already own, but styling them in new ways or even upcycling them (cutting or sewing them into new shapes). Second-hand shops, renting, and borrowing from friends are all great ways to get trendy items without perpetuating the fast-fashion business model.
---
---
How do you find balance between your sustainable beliefs and your everyday needs?
I never place blame or get down on myself when the sustainable option for anything is too expensive or unreasonably inconvenient. Human innovation is about making our lives easier, safer, and just better overall. We invent things that do this and then have to course-correct when we discover those inventions are harmful to the planet, but it doesn't help to revert our ways. It's important that we all find what works for us. If that's a completely zero-waste lifestyle then that's fantastic. If it's simply quitting fast-fashion then that effort is great too.
What has been the easiest sustainable habit for you to adapt?
Using a bamboo toothbrush in place of a plastic one! Most sustainable swaps are easy to implement because it's just a matter of buying one thing over another.
...And what has been the most challenging?
My morning coffee… When I get coffee to-go from my favorite local cafe, I bring my bamboo mug and go about my day guilt-free. But when I make my coffee at home with my Nespresso machine, I know that each capsule is an evil mix of plastic and aluminium; impossible to recycle. I've tried french-press (I never get the ratio right and it takes a long time to make) and reusable coffee capsules (the coffee tastes awful). So I haven't found a way that works for me in terms of making coffee.
---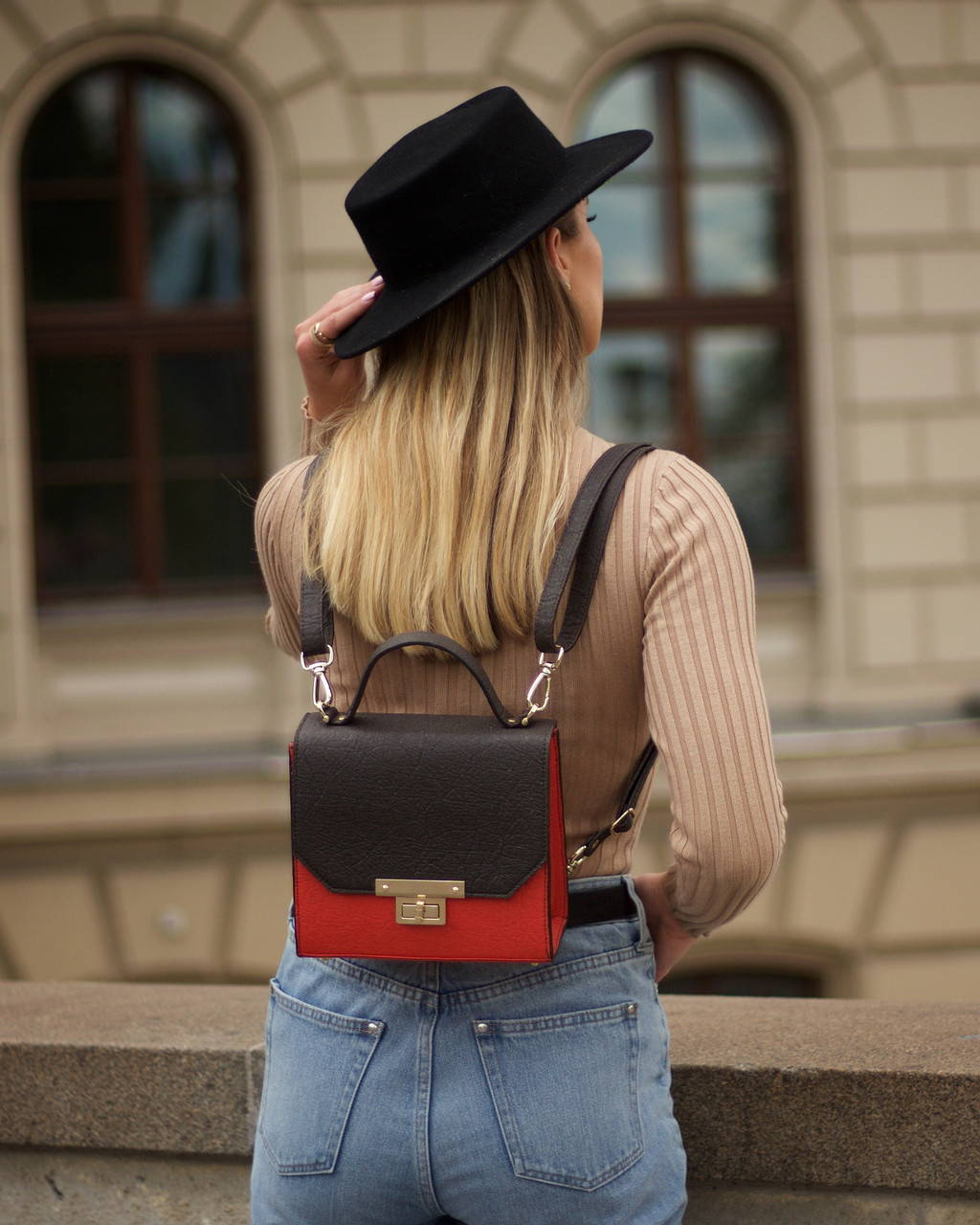 DeLaney's vegan handbag brand, Melior, has created 2 vegan handbags, both made of Pinatex - Pineapple Leather..
---
The lining is made of PET, recycled plastic and the packaging is biodegradable and all made from eco friendly materials.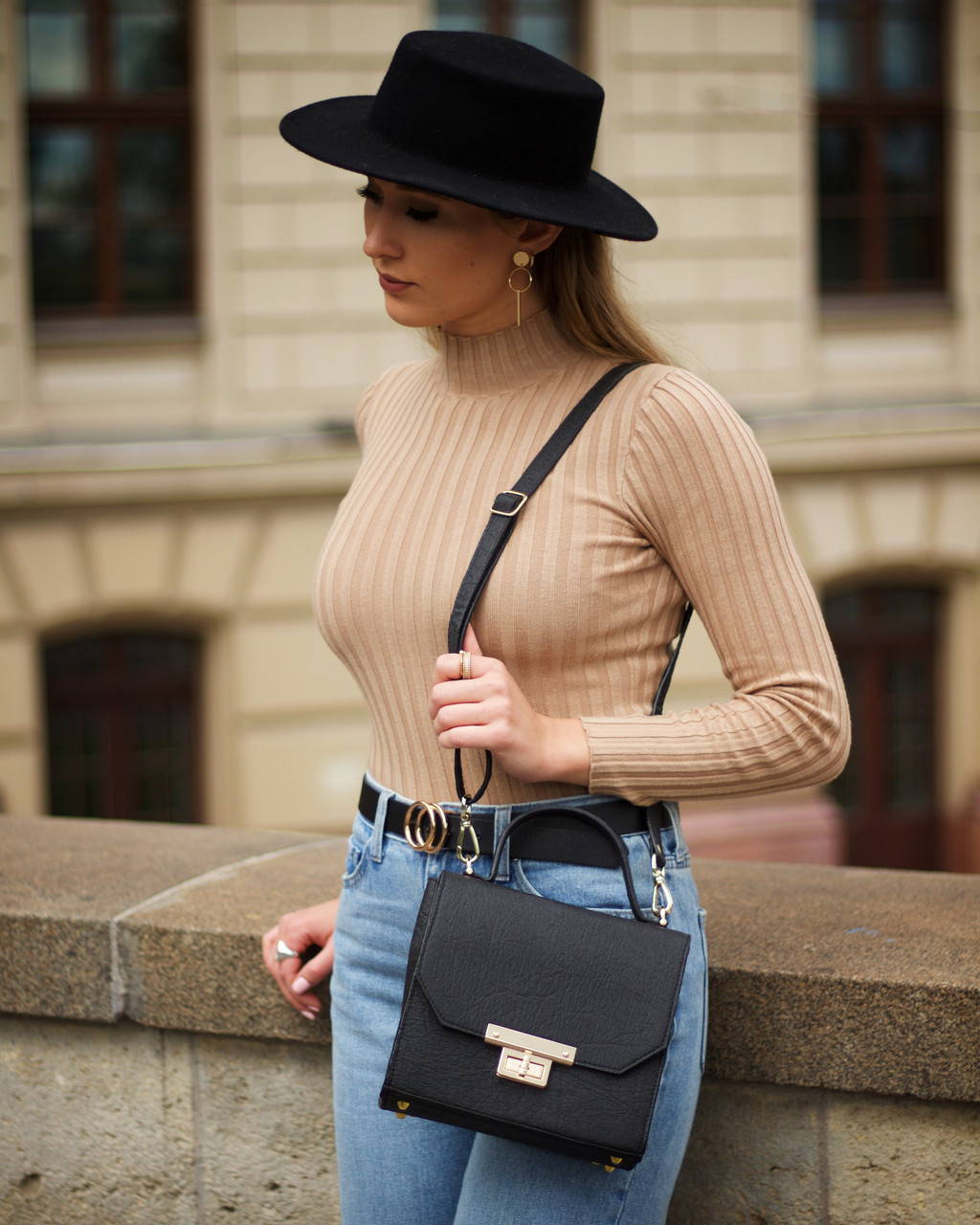 Both handbags are dyes with GOTS dyes.
---
You've started your own sustainable brand Melior, where you create handbags. How did you come up with the idea for your brand?
I was visiting a friend in Melbourne, Australia and she, being vegan, was showing me her favorite boutiques. I noticed that the vegan bags all had the same style. They were suitable for bohemian, free-spirited individuals, but I didn't see any that screamed "high fashion" or "sharp and sophisticated." It occurred to me that there might be women who want to wear power suits AND a vegan handbag.
It started with just some simple market research. I discovered that most vegan handbags were made from harmful plastics! So I set out to discover an alternative to traditional leather (lethal to animals of course but also to humans during the chemical-intensive tanning process) and to "pleather" (leather made from toxic plastics).
Can you tell us a bit about the textile(s) you use for your collection?
Farmers in the Philippines grow Pineapple for the fruit. And each year, 40,000 tonnes of leaves are burned or left to rot as waste. But now, these leaves are turned into Pinatex! Pinatex is material made by an innovative company called Ananas-Anam. They hire pineapple farmers to strip the leaves into individual fibers. These fibers are then compacted and glued together before being dyed with GOTS certified dyes. Not only does the materials save leaves from being wasted and provide farmers in the Philippines with an additional income, but the bio-waste from the process of making Pinatex can be recycled into fertilizer to grow more pineapple plants!
Where do you find inspiration for your hand bags?
Any time I see a handbag that I like, I strike up a conversation with the woman carrying it. I've had many random conversations in the streets about where they got their handbag and what they most about it. Then I include these details in my designs.
For my first design, The Pinya Bag, I drew up a few sketches and then sent them to various Facebook groups and all of my Instagram followers for feedback. The sketches were way off the mark, but the feedback from these surveys helped me alter the design until the feedback was all positive!
What's the greatest lesson you have learned, since starting your own brand?
My product is not for everyone. Even still, I sometimes get embarrassed when someone comments something negative about the bag. Many people actually get ANGRY and write nasty comments on posts simply because the bag is priced higher than a typical fast-fashion item. I have to train myself not to get emotionally affected by the various comments and focus on those who do love the bag.
What has been most difficult about starting your own company?
Knowing what to do… Most of my journey has been me making it up as I go along with the help of my friends who also own businesses. During the product development phase, it was easy to know what to do next in order to get the physical product made. But now that I have inventory, I'm often lost as to how best to sell the bag. Should I work with an influencer? Should I pay for Facebook ads? Should I approach boutiques? I'm still learning and figuring it all out.
Where do you see yourself (and Melior) in 5 years?
In five years, Melior handbags will have a few more designs from other eco-friendly materials (like cork or apple-leather). I will have a small but well-decorated office space and a few people in my employ to help Melior Handbags run as smoothly and successfully as possible.
As for me, I will have grown my Instagram page and YouTube channel into communities of well over 100,000 members. My dream is to use these platforms to encourage people to think about the environment when building their wardrobes. I have a small following now and absolutely adore getting to know all of them and being a part of their eco-fashion journeys.
I'd like to be married to my current partner, settled down in a lovely home, and building a family together! 5 years is a long time, and plan on spending every moment curating a well-balanced, fulfilling life.
---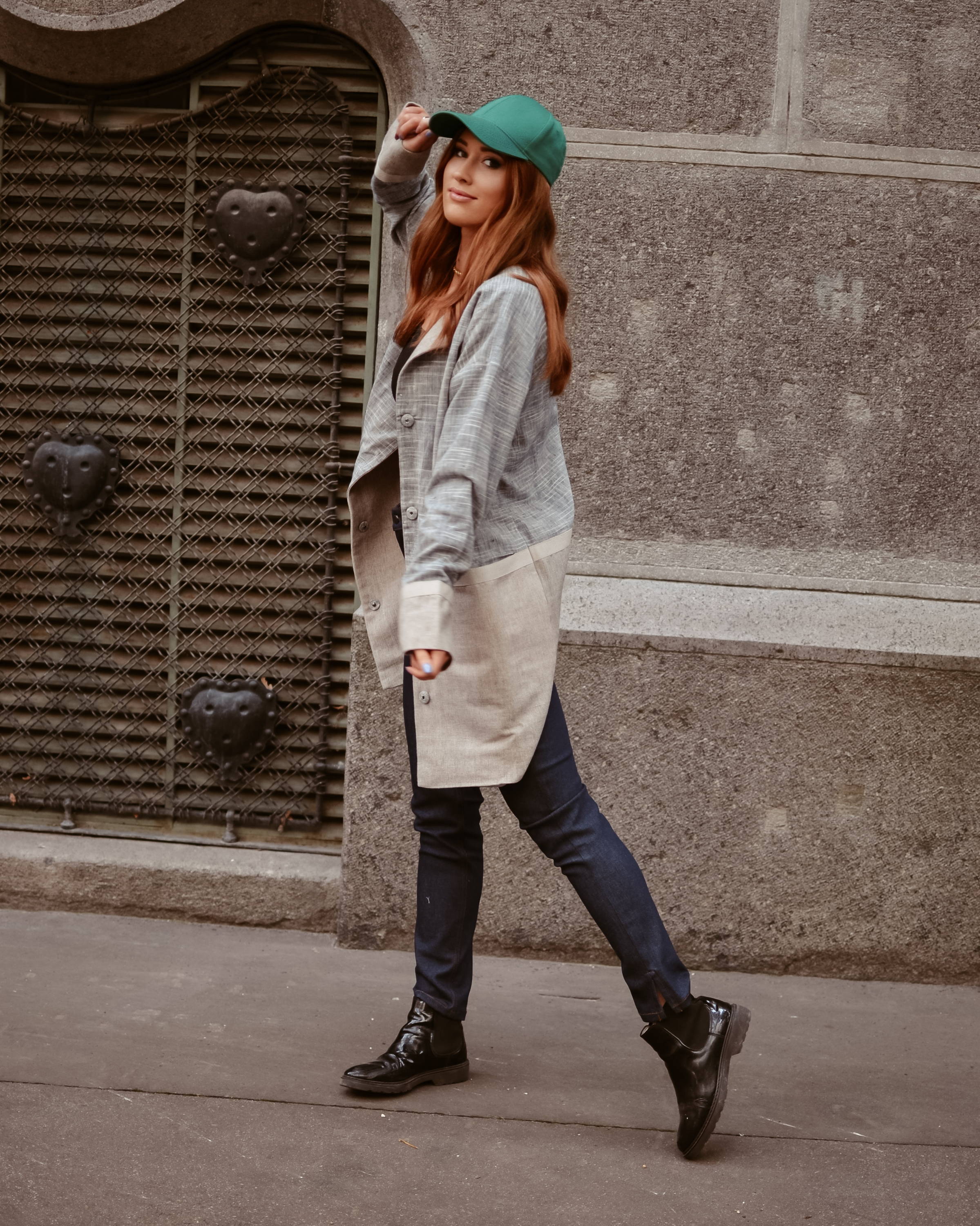 ---
We are grateful for the little sneak peek we got into the life of DeLaney Aarhaus.

We hope you enjoyed it too.
---
---
✕