Free shipping in DK to a local package box ⎮ Free International shipping above 1800DKK
---
---
---
We got in touch with Danielle a while ago and instantly felt a connection with her. She's got a down-to-earth soul. She moved from California as she fell in love with a Danish man and has been living in Denmark ever since. On her social media she shares her up and downs about motherhood, sustainable tips and brands for kids, lifestyle and women. And she takes beautiful photos of her family and home that you instantly love.
---
Motherhood and sustainable habits
---
Teaching your children sustainable habits can be a challenge, but Danielle tries to incorporate eco-friendly habits and actions into her family's everyday life. Reflecting on the waste one can have when having kids, there's much to save and change. Small steps matter and in the end they add up and make a difference.
---
---
---
---
Age: I stopped counting at 29..
Where are you from:

California.

 

Favourite breakfast:

Oat porridge with Vietnamese cinnamon and fresh organic berries.

 

Favourite garment in your wardrobe:

A beige cashmere sweater from Céline by Phoebe Philo that I will never part with. It is incredibly well made, goes with everything and is perfectly cut. My first slow fashion investment piece.

 
Favourite travel destination:

Thailand or anywhere on the Italian Coast.
---
---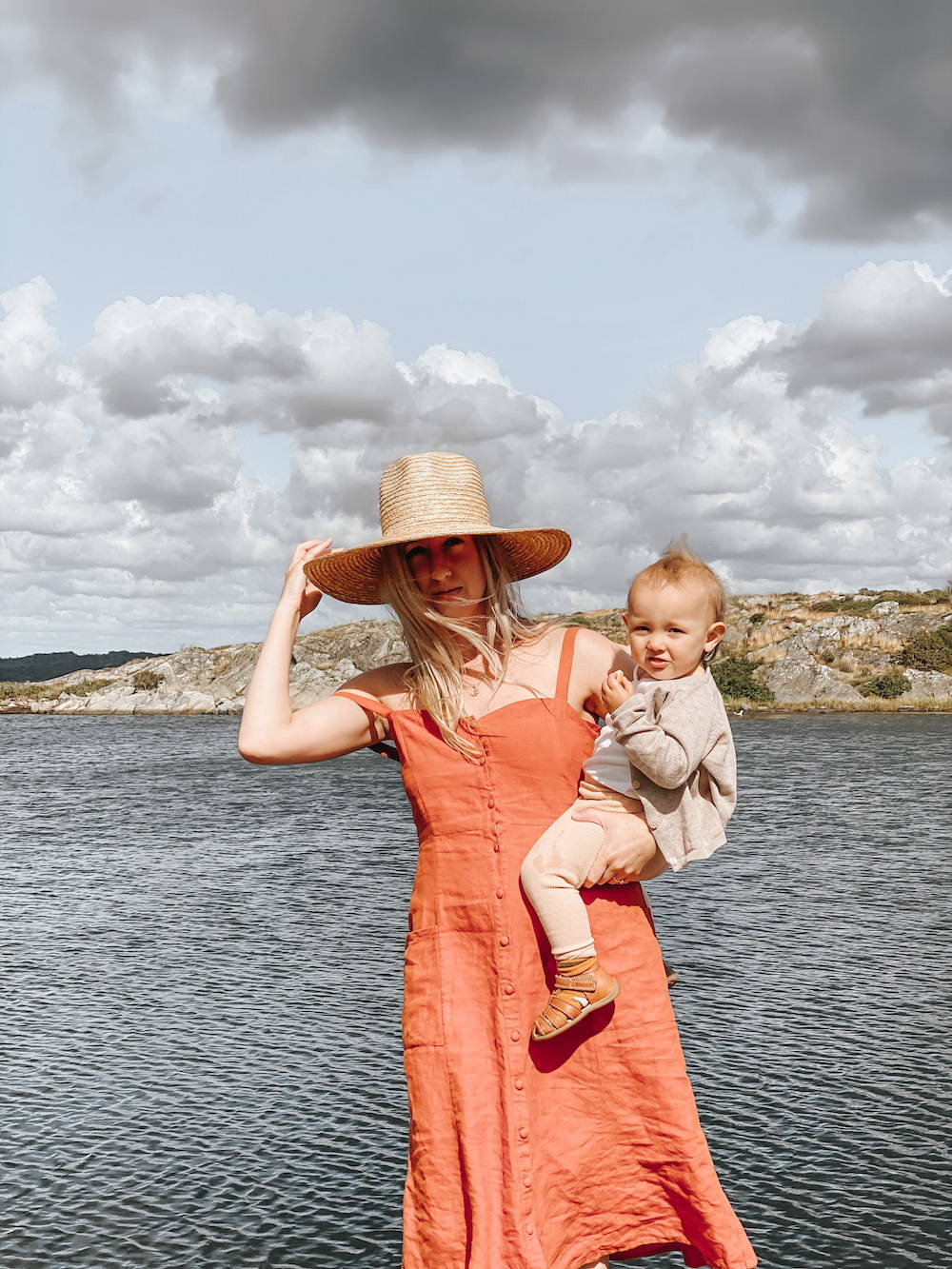 ---
---
---
---
How do you implement sustainability in your everyday life?
The list is long, but I try to stick to a less is more approach. For example, I never buy more food than we need, and we always finish leftovers instead of throwing them in the bin. When it comes to clothing, I only buy what is needed for the family, and primarily from small, sustainable brands. I am also a fan of investment pieces that can be cherished for years. And I absolutely do not adhere to the fast fashion culture or make decisions based purely on current trends.
Why is sustainability important to you?
We need to start nurturing mother earth and giving back, otherwise our children will have to pay the consequences for our choices, which is completely unfair.
Any quote or wise words you want to share with us?
Yes. I always like to say that every single person is capable of implementing sustainability in their lives. Whether it's taking shorter showers, wearing that t-shirt an extra time before washing, or buying from sustainable brands, every little thing helps.
---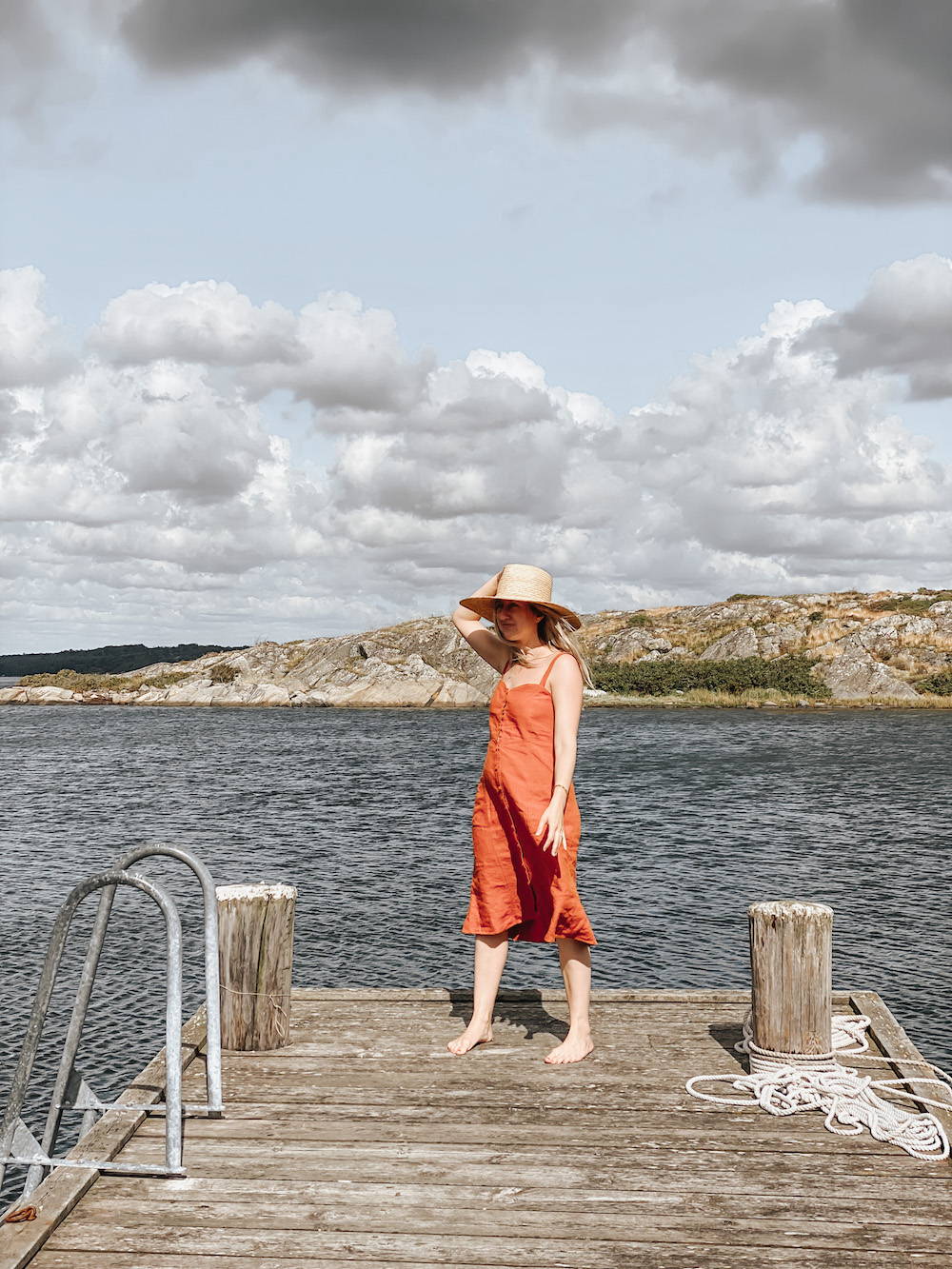 ---
---
Tell us about yourself and where you grew up?
I grew up in the northern part of Los Angeles near the Santa Monica Mountains. My family and I spent much of our time hiking, biking and exploring the beaches of Malibu. I have learned to truly appreciate what nature has to offer, and to tread lightly on this earth.
What was your dream profession as a child?
I wanted to be a marine biologist! I was absolutely enchanted by all sea creatures, and still am! But somewhere along the way I realised i'm not so much a science person as a creative soul, so my path severely changed. 
What did you study?
I studied Creative Writing and History of Art and Architecture at UC Santa Barbara, and Sustainable Design and Business in Copenhagen.
---
---
---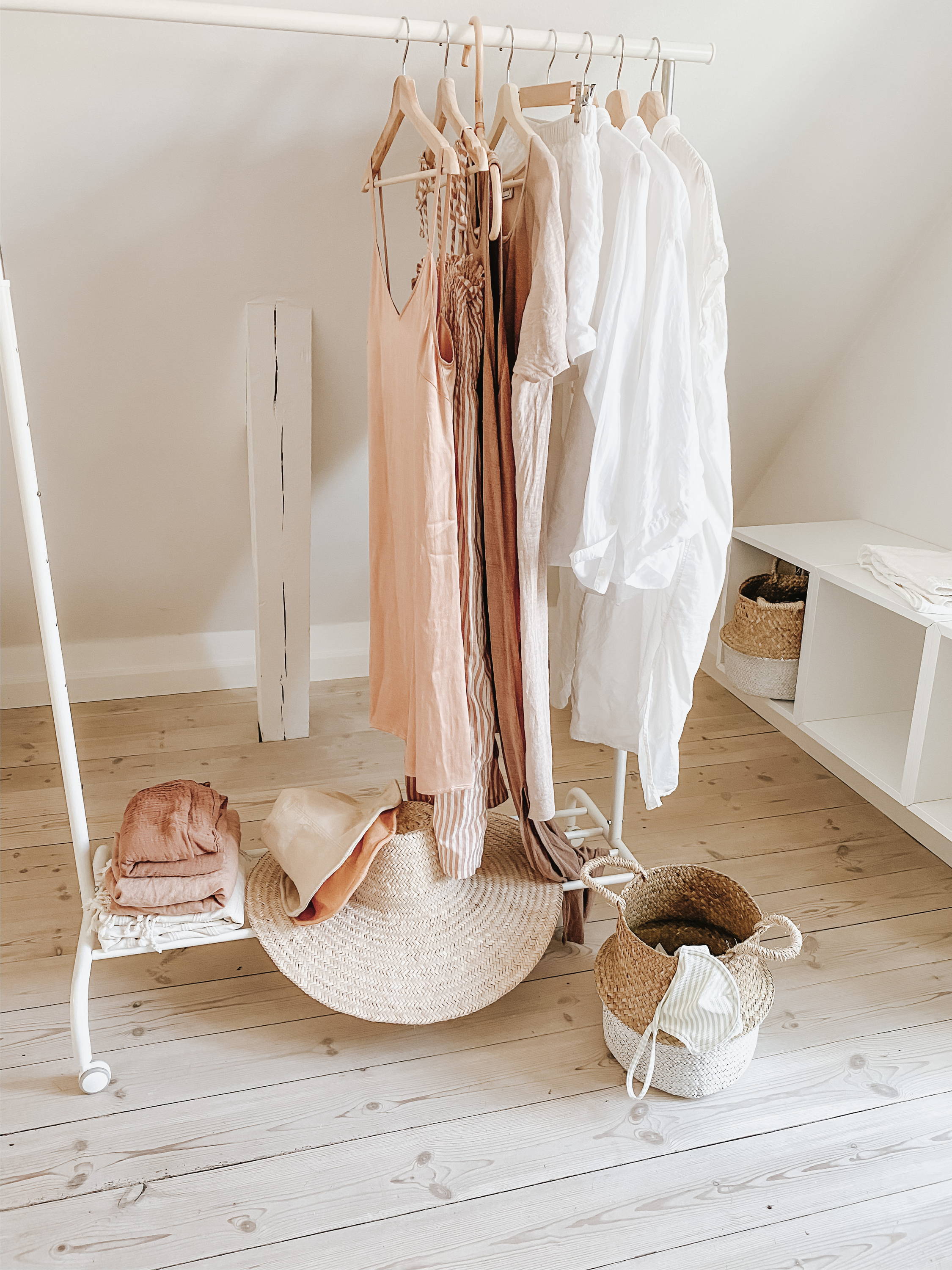 Danielle's closet has timeless pieces in high quality that she uses season after season.
---
The kids closet is beautifully arranged in neutral colours with boxes to give a clear overview and clothing in high quality that can withstand the active lifestyle of her children.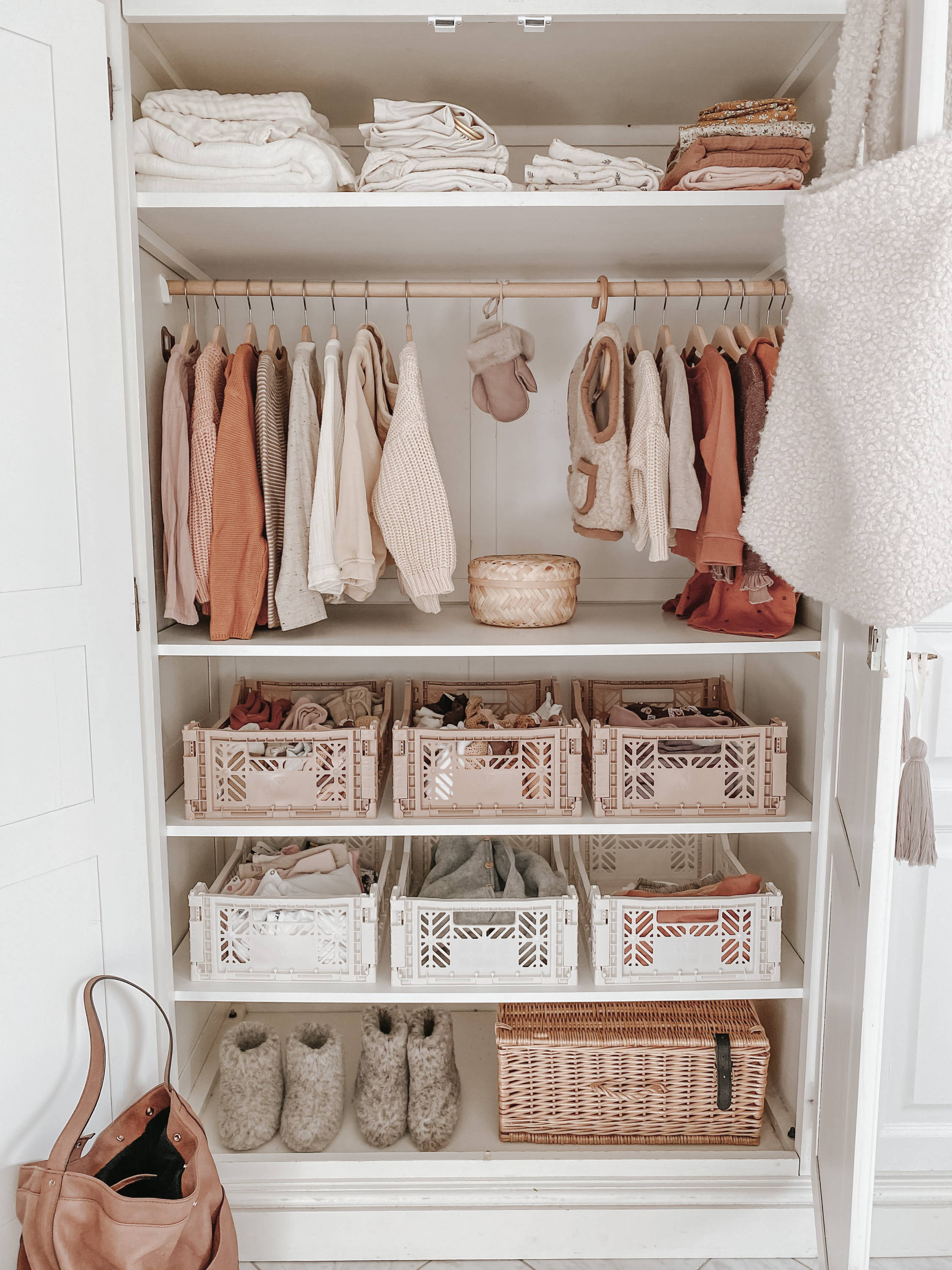 ---
---
Why did you move to Denmark?
I moved to Denmark almost 7 years ago because I met a Dane that I couldn't live without!
How do you maintain a healthy lifestyle and motivate yourself?
Well, coming from Cali where you can wear flip flops in December it was a bit of a shock! But I embraced the Danish culture quite quickly, and became a hardcore biker in rain or shine or snow in the early years. However, I am still trying to get used to wearing socks all of the time. It is simply not in my nature.
What has been your favourite moment in Denmark?
The day my son was born. Followed by the day my daughter was born.
..and what has been the hardest part about moving to Denmark?.
Moving to Denmark was like pressing the reset button on my life. Assimilating to the Danish culture, ideals, and social system was incredibly difficult at first because it was simply so different than what I came from. But luckily I did not struggle too long before it all made sense to me.. I feel so lucky to be living in Denmark, and I cannot imagine moving back to the US anytime soon.
---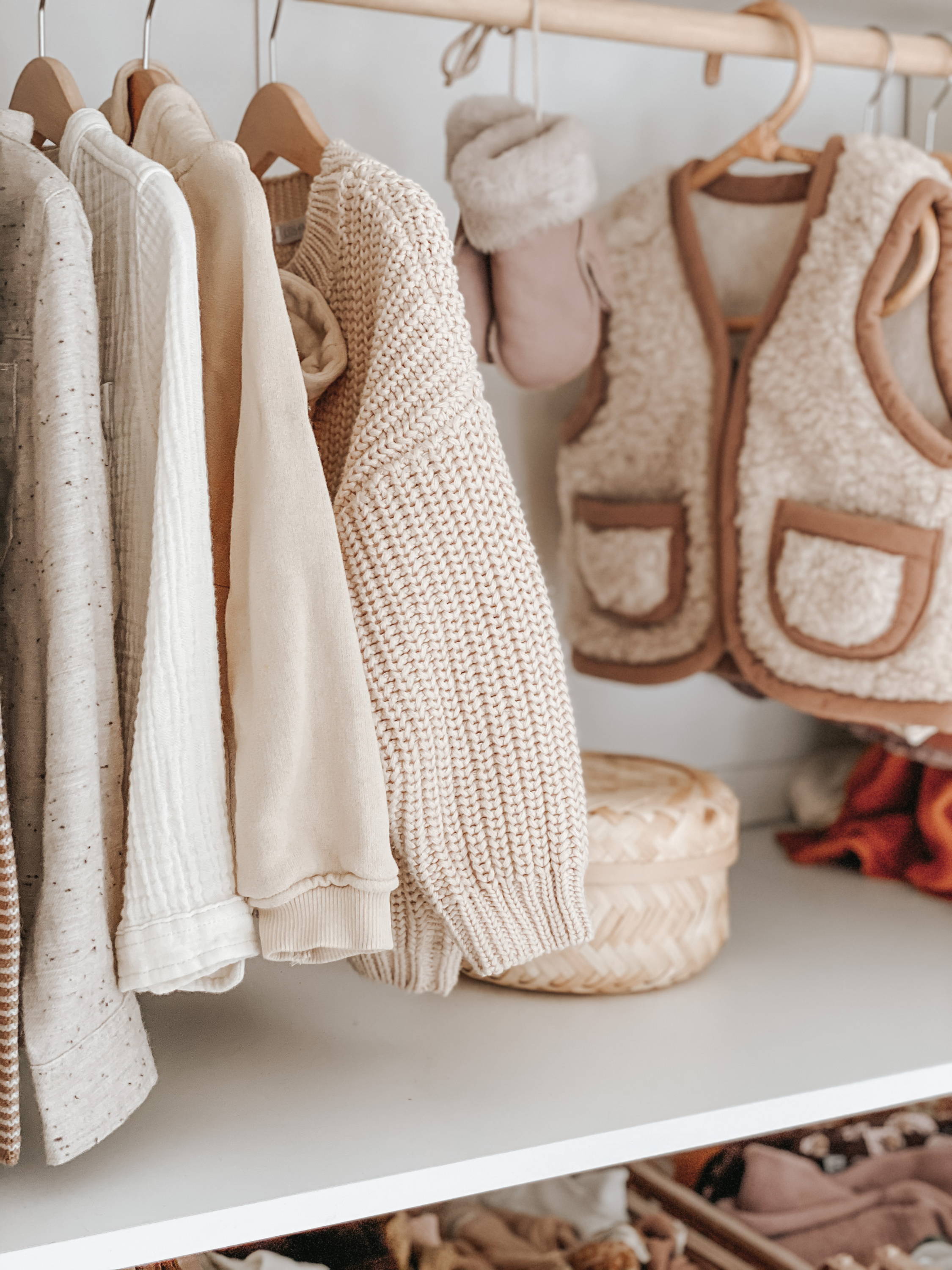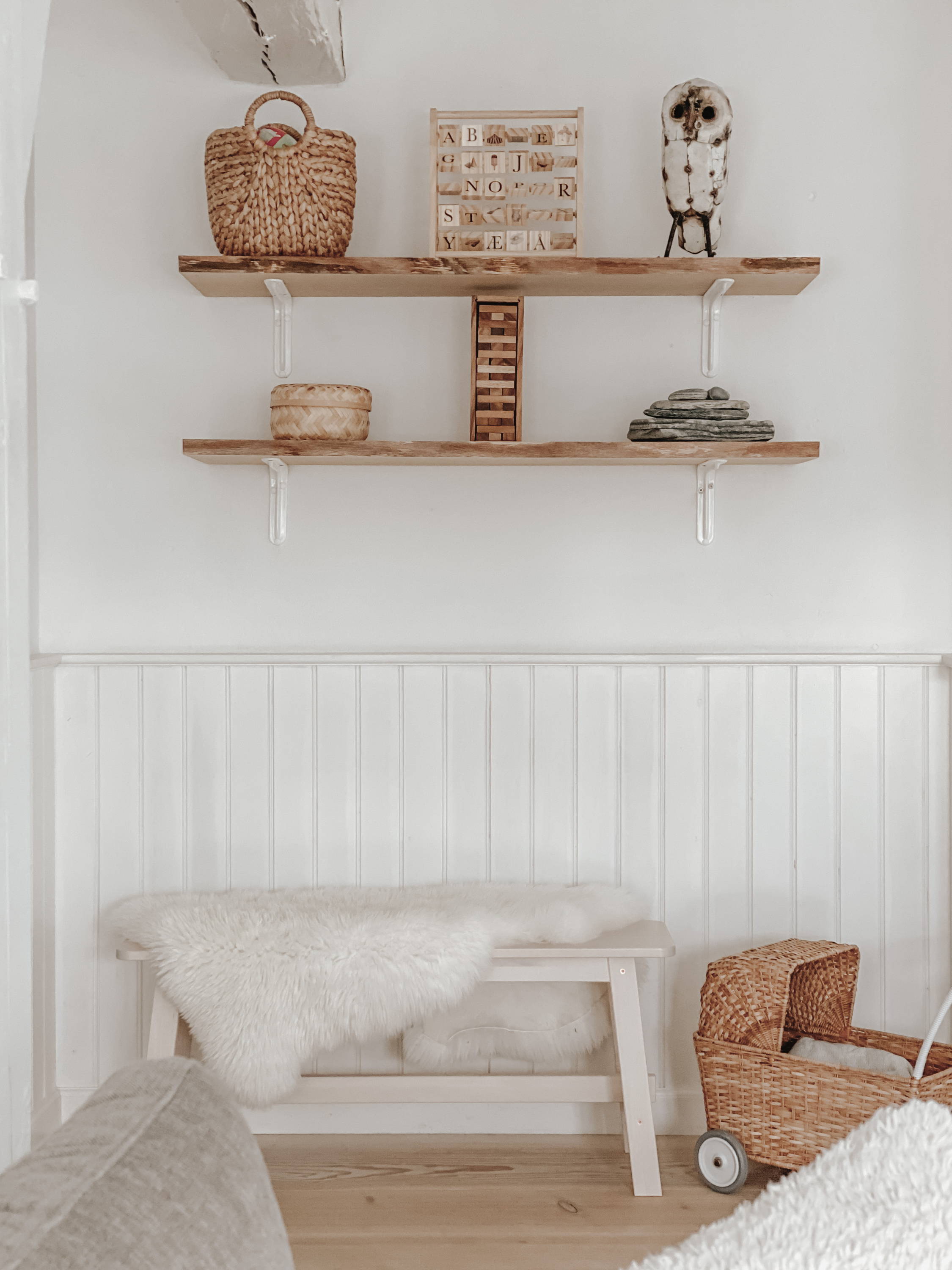 ---
You have a beautiful family. What is your favourite experience as a mom?
I have had the great pleasure of watching my son and daughter develop a great friendship at such a young age. My daughter is just over 1 year, but they play together like its something they've been doing for years. The sheer delight they derive out of a bit of wrestling, or giggling together over absolutely nothing is so precious. And I am so lucky to have a son who is patient with his little sister.
Are there any moments, being a mom, that you find harder than others?
I find solo-parenting incredibly challenging because there is simply no downtime. So all of you single moms out there, you are my hero!
What is most important to you when parenting your children?
To make sure that they feel loved and heard.
---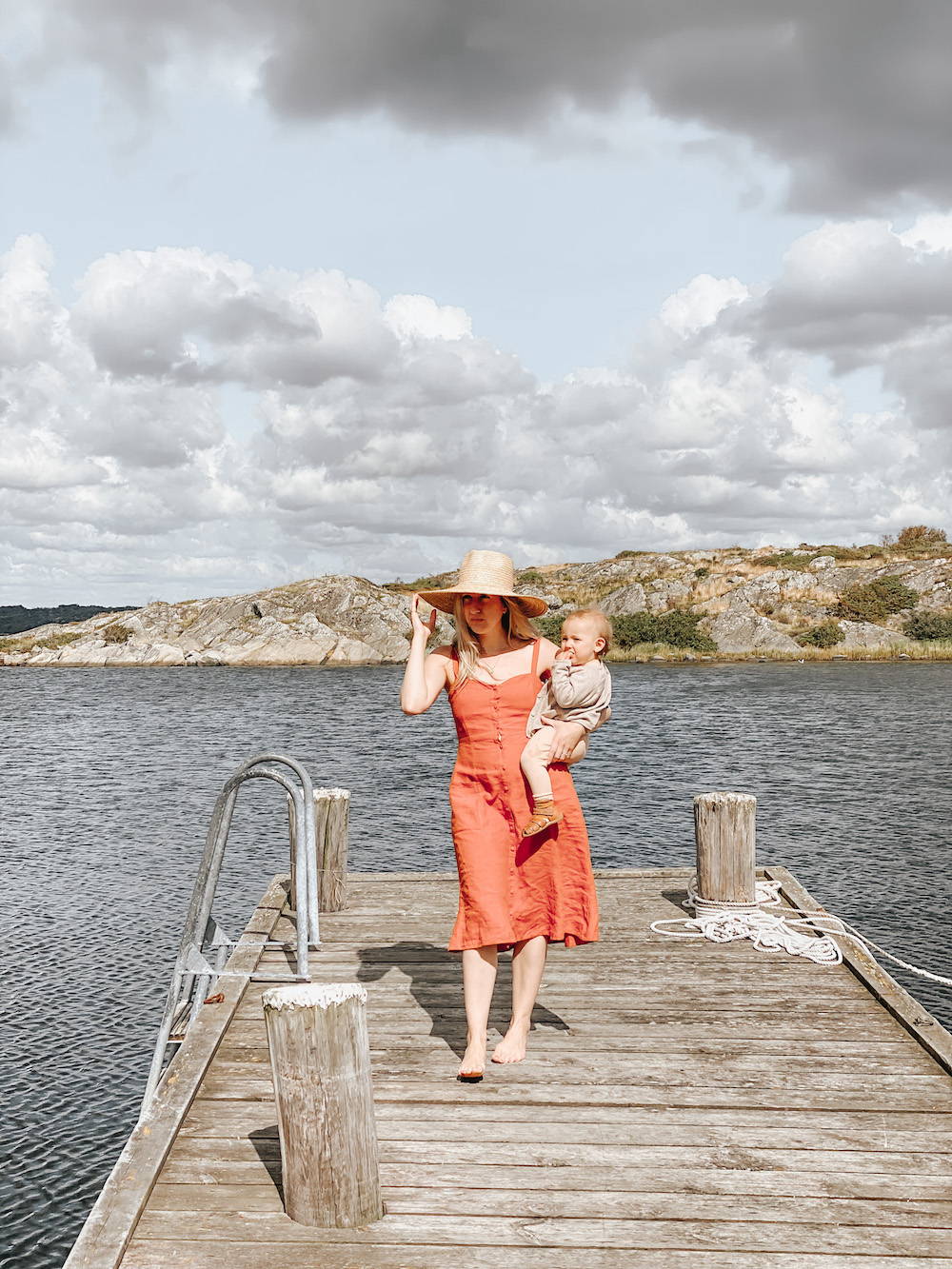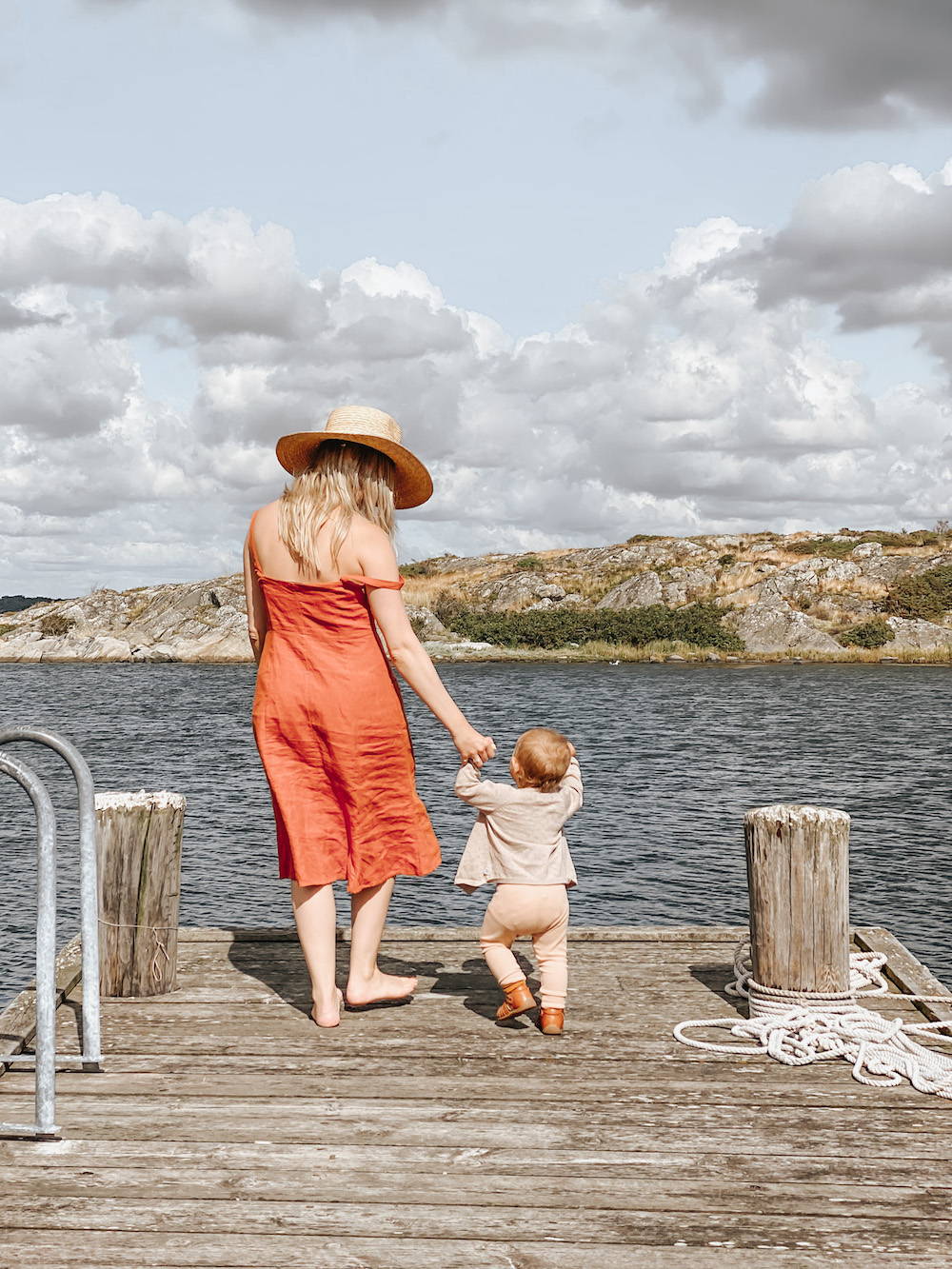 ---
How do you practise your sustainable habits with your children?
We are working really hard on teaching them not to waste. Don't take more soap than needed to wash, and don't leave the water running when you wash your hands. Or if you take a banana, you commit or save what you can't finish. The thing about practicing sustainable habits is that they don't seem big when you are doing them, but it all adds up. Chances are, most of you are already practicing some of these habits with your children already without even knowing it.
Any good advice to other mothers, who wants to implement sustainable habits in their everyday life?
As parents we buy a massive quantity of clothing, diapers, product and pre-packaged foods for our children. And simply put, there is so much waste. Look at those categories a little bit closer and see what you can change to extend the life of some of these items, or how you can reduce the rate of consumption.
---
What have you learned from your children?
Patience.
---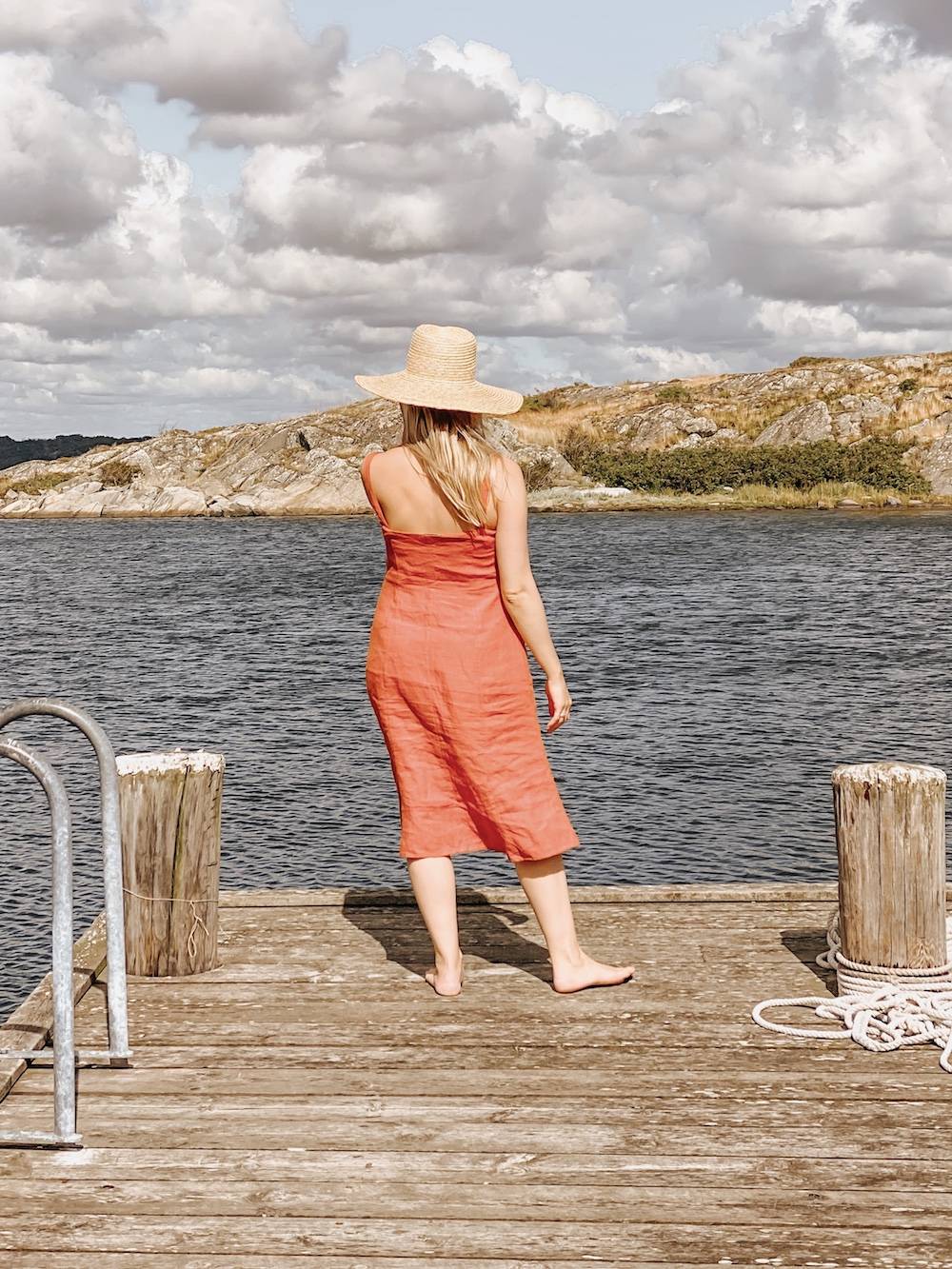 ---
We are grateful for the little sneak peek we got into the life of Danielle Mård.

We hope you enjoyed it too.
---
Learn more about Danielle on her IG here.
Photo credits: Danielle Mård
---
✕