Free shipping in DK to a local package box ⎮ Free International shipping above 1800DKK
---
---
---
When we first discovered Anna on IG, we were mesmerized by her nostalgic and poetic approach to creating beautiful photos, poetry, and videos. When we discovered she's eager to make a difference towards a more sustainable way of living, regarding our environment and our health as well, and even does regular ongoing sustainable brand interviews, we knew we had to interview her. Plus, she has the cutest dog, Lila! And we are really crazy about dogs..
---
Ballet, medicine and sustainable habits
---
Anna is a former ballet dancer, who despite being told she wasn't fit for ballet, proved everyone wrong with her strong will and talent. She has lived across the world and is now studying medicine, following her family's footsteps. She's a creative at heart who loves dancing, photography, writing and painting. She inspires her followers to find beauty in their every day life with her photographs and poetry.
---
---
---
---
Age: 30
Where are you from:

Copenhagen, Denmark.

 

Favourite breakfast:

Omelette with veggies.

 

Favourite garment in your wardrobe:

My pink bathrobe.

 
Favourite travel destination:

Skagen, Denmark.
---
---
---
---
---
---
How do you implement sustainability in your everyday life?
I try to implement it in my daily choices. And to me, that's what it really comes down to: making conscious choices. I try to never use single-use plastic (that's a no-brainer), I eat a mostly plant-based diet and never buy any new items without first checking if it is sustainably and ethically made.
Why is sustainability important to you?
It's important to me, because I feel a social responsibility to live a life that is not compromising future generations ability to meet their needs. We need to tackle climate change and achieve climate justice. As a medical student, it is also important to me because sustainability and healthcare are intricately related - the quality of our environment affects public health.
Any quote or wise words you want to share with us?
''I did then what I knew how to do. Now that I know better, I do better.''
― Maya Angelou
This is one of the quotes I live by. This works for sustainable living too. There is no use in hitting yourself over the head over the way you have done things, you made the choices you made with the knowledge you had at the time. But I believe that as soon as you know better, you also must try to do better. We all must take responsibility for our actions.
---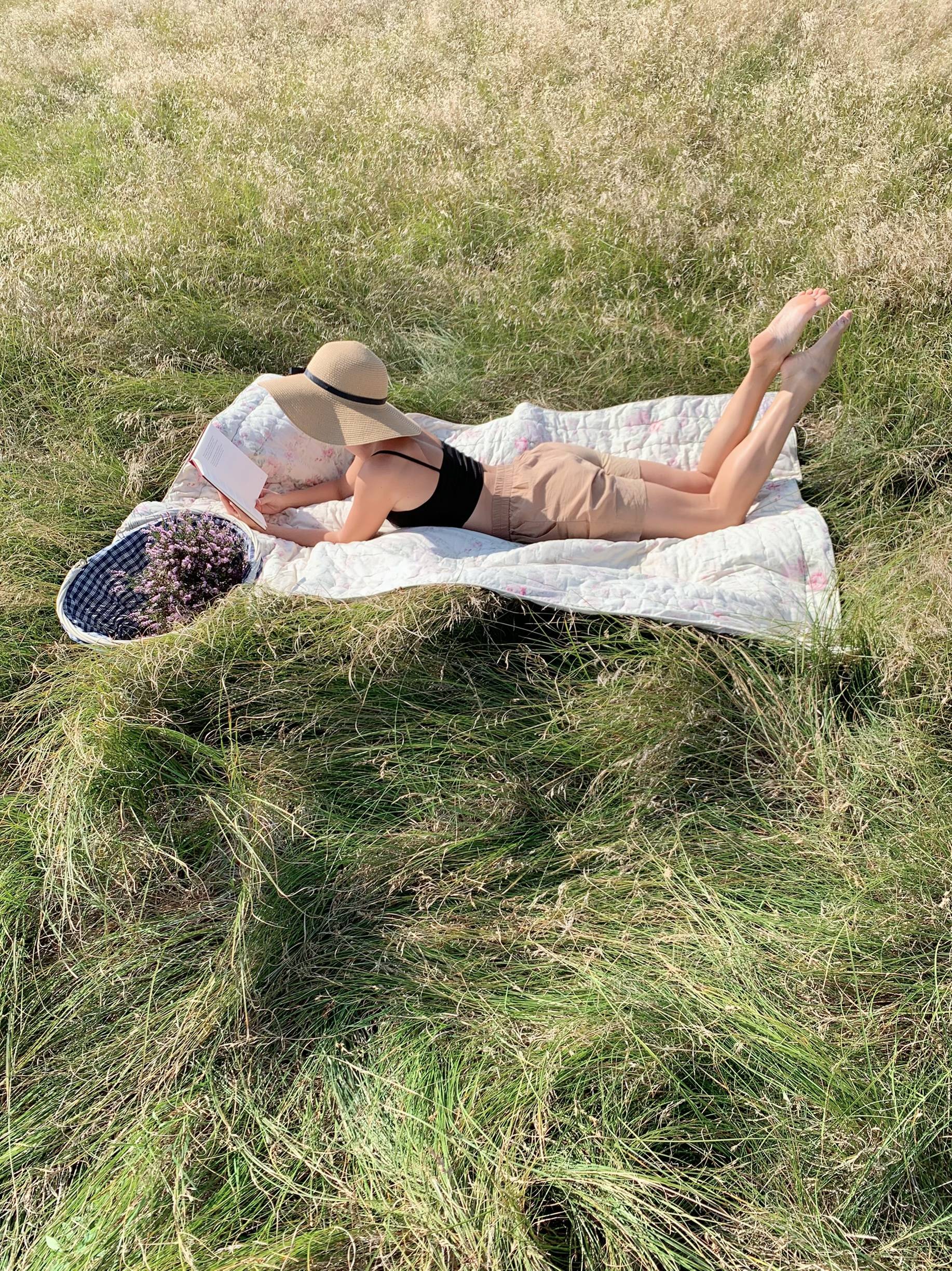 ---
---
Tell us about yourself and where you grew up?
I grew up in the outskirts of Copenhagen. I have three brothers and they are my lifeline. We moved around quite a bit after my parents divorced and those years were challenging. I began dancing ballet around the age of 6 and was accepted into The Royal Danish Ballet School at 7, where I spent five very formative years.
I was then not allowed to continue, because they thought that my hips were not built for ballet.
It was a very confusing time for me, as I had been dancing the main roles for children that same year and my two main ballet teachers at the time told me that I had developed "from the ugly duckling to a beautiful swan". It was hard to accept that this might be the end of my ballet journey. My mom decided to take me to a highly-regarded sports physiotherapist to get a second opinion and he said there was nothing wrong with my hips, which gave me the courage to continue.
I was fortunate that a father of one of the other kids at The Royal Danish Ballet was a good friend of Johnny Eliasen (a former soloist dancer at the RDB) who at the time was the ballet master at The Peter Schaufuss Ballet and they were on tour in Copenhagen. My friend's father told Johnny about me and he arranged an audition. I did a ballet class, instructed by Johnny, alone on the main stage of the theatre, with Peter Schaufuss and many of the company members watching from the audience seats. It was nerve-racking, to say the least.
I ended up moving to Holstebro where The Peter Schaufuss Ballet was based and I continued my training with them. I lived with a very kind family there, that treated me as their own.
I was offered a contract with the company after finishing 9th grade and danced full time for one year before deciding I wanted a high school education. My dad was moving from Singapore to Beijing with my stepmom and little brother that same year. So, I ended up joining them and going to the International School of Beijing.
Those teenage years in China shaped me in many ways. After that, I went back to dancing, which led me to live in both Germany and Switzerland, until the age of 25, when I chose to stop.
What was your dream profession as a child?
The obvious answer would be a professional ballet dancer, but I had a lot of different dreams as a child and I still do. If you asked five-year-old Anna, she probably would have told you a zookeeper or vet, 10-year-old Anna would have said ballet dancer or actress, 15-year-old Anna would have told you scuba dive instructor or marine biologist. And now I'm in medical school, so there you go.
---
---
---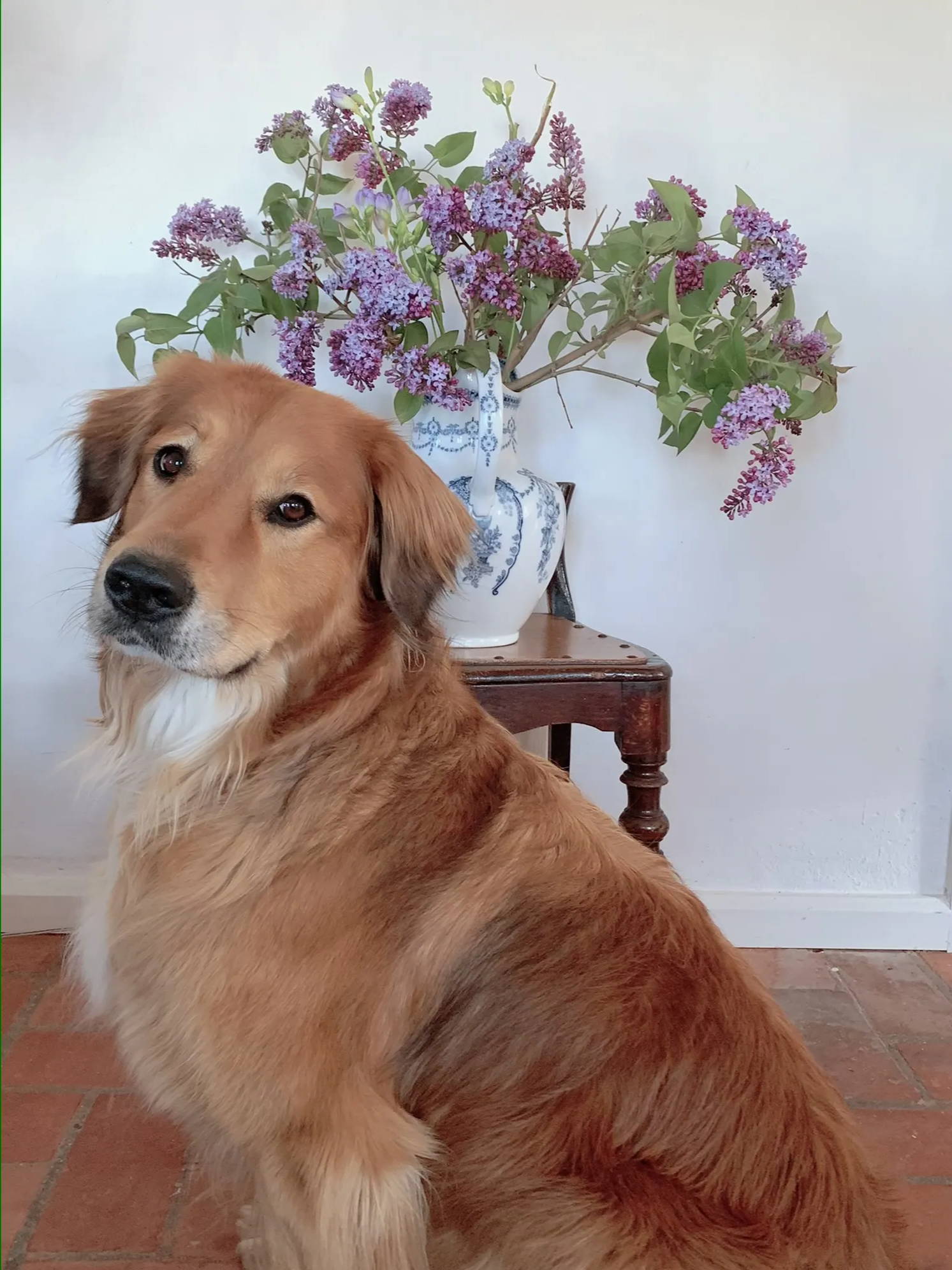 Lila, my Greek street dog, in front of the beautiful lilacs of spring.
---
Where it all started... My first ballet class. My grandmother knitted the leg warmers and I still have them.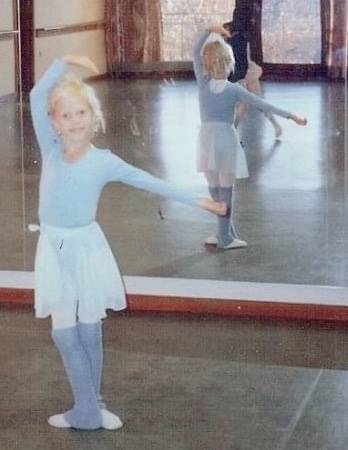 ---
---
What motivated you to study medicine?
When I decided, it was time to stop dancing, I applied to programmes in Biology, Psychology and Medicine. I got into all three. I thought Psychology was the way to go but the application process at SDU (University of Southern Denmark) made the choice clear for me. Medicine felt like the right fit. Having worked with my body, I had an interest in Anatomy and was eager to learn more. I also come from a family of doctors, so it seemed natural to follow that path too.
As a medical student, what do you find most challenging?
I have struggled with imposter syndrome since I started medical school, which is this feeling of inadequacy and not belonging that persists. It's a sense of self-doubt that overrides any feelings of success or external proof of my competence. Having started medical school "late" does not make it easier.
What do you love most about your field of study?
I love Medicine because it is both Science and Art. Medicine is, of course, based on science, however, it is not always an exact science. It's an applied science and its practice is an art. I think art and science in many ways go hand in hand. Both the scientist and the artist are creative, experimental. I see doctors as artist armed with scientific knowledge in medicine.
''Practicing the art of medicine one can mend the aches and pains of fellow human beings. The act of giving service with a humane touch - in the form of medicine, is the purest gesture of peace and communication; or we can say, manifestation of medicine in an art form.''
- Achtenberg, 1996
---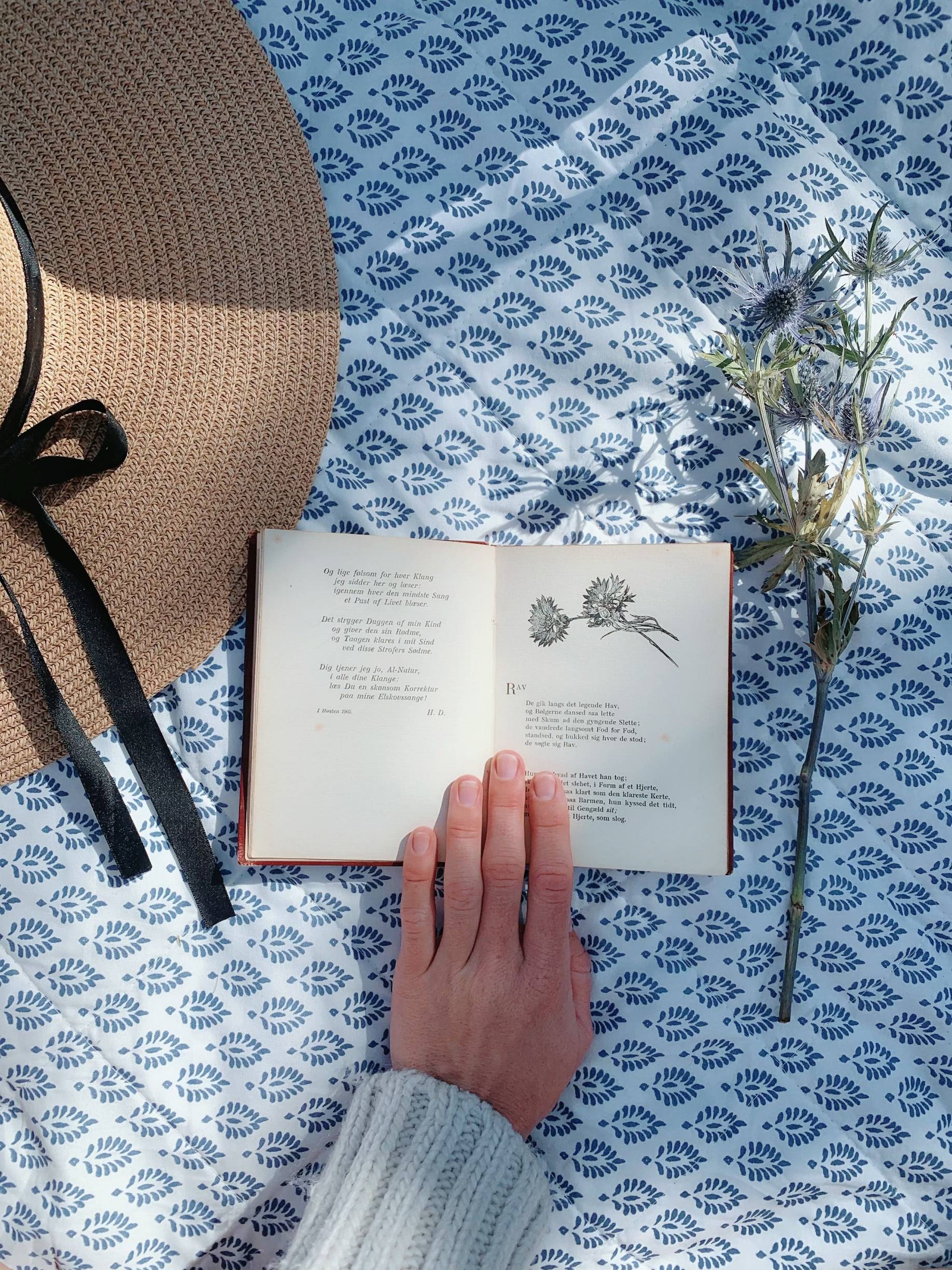 During the lockdown, I was in Skagen, and had time to immerse myself in Holger Drachmann's poems.
---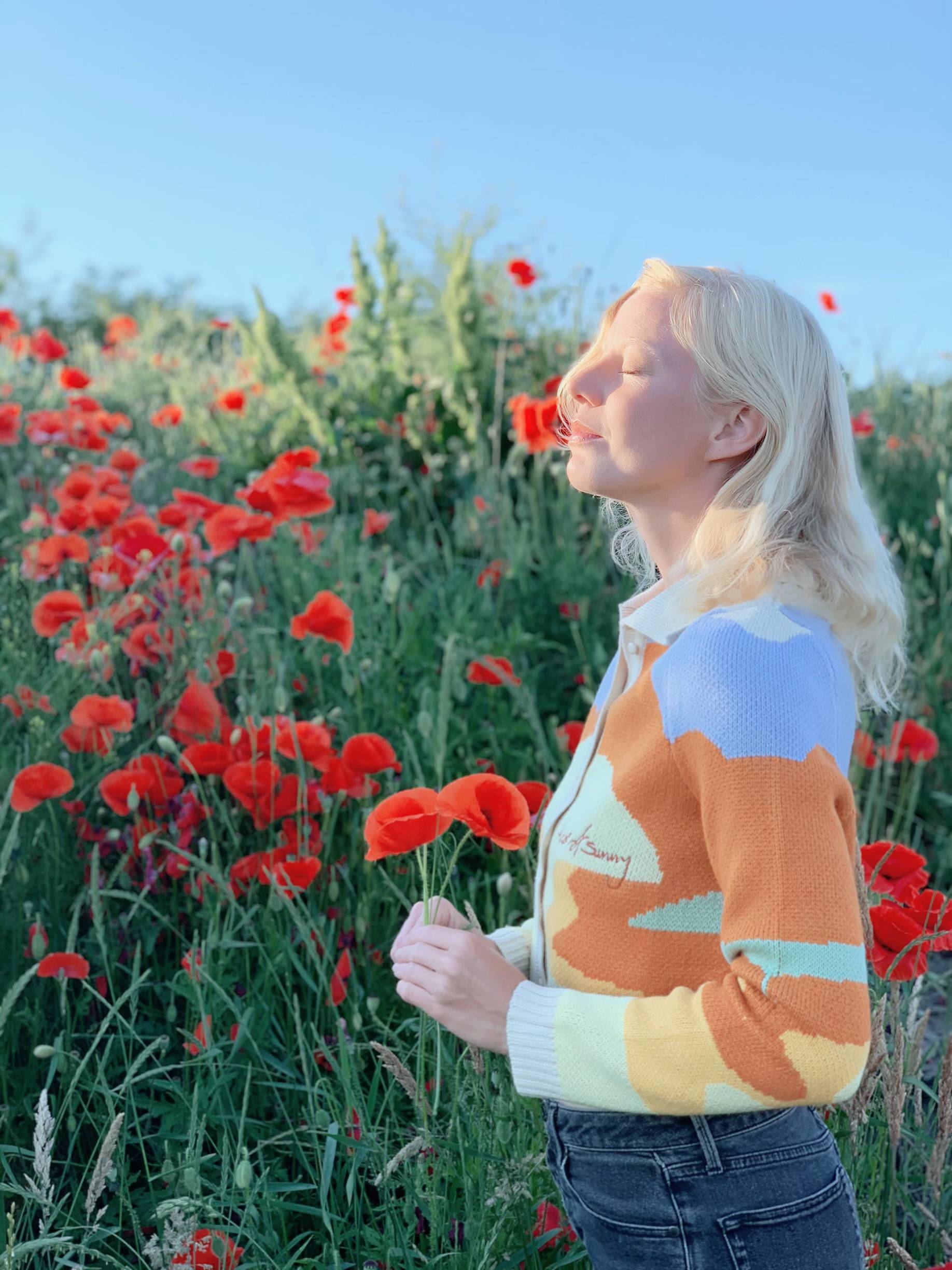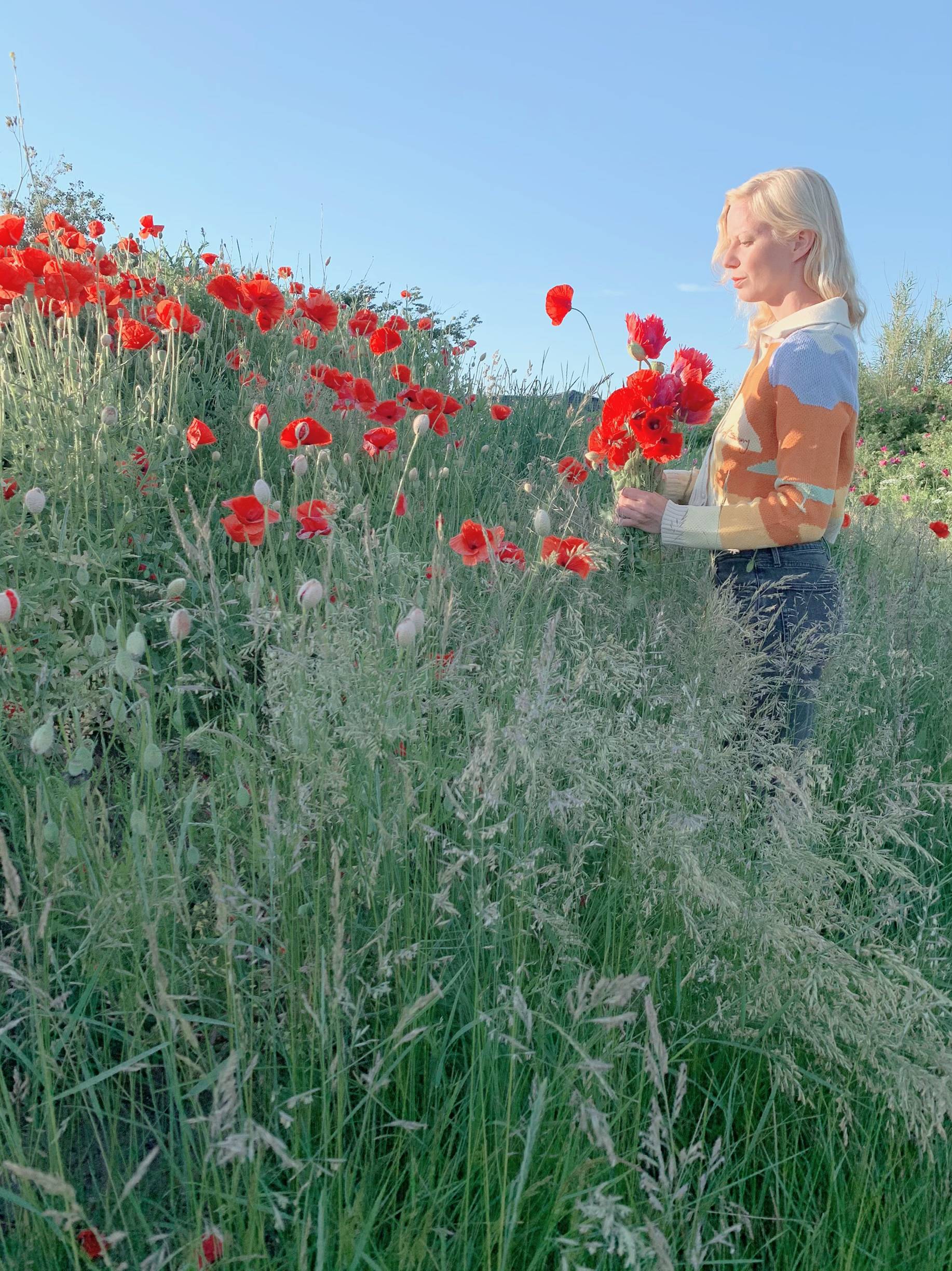 ---
Have you always been interested in sustainability?
I don't think I thought much about it when I was younger, but I have always been sensitive to the plight of others. My mom use to (sometimes still does) call me Florence Nightingale. We live a sheltered life in Denmark, in many ways. My first real confrontation with natural disasters, social and climate issues happened in China. I felt the tremors of the 2008 Sichuan earthquake and I lived three years in the worst air pollution in the world. My family and I developed the "Beijing cough" because of the smog. It was especially bad in the winter time, when many villages burn coal to warm up their homes. We would come back from walking our dog and our nostrils would be black. That's where I realized the effect that humans have on the environment. And how it can affect our daily life. My interest in sustainability grew over the years and about five years ago I discovered the Zero-Waste movement and began educating myself and adapting a more conscious lifestyle. I thought I could do it all at once, but I realized that sustainability is a journey and that you must be patient with yourself and others.
What do you prioritize when shopping eco-friendly products?
I think a lot about what value a product will add to my life. Do I really need it? Will it make me happier? If I can justify buying it, I check up on the company behind the product. I try to support smaller local businesses, if I can. You hold so much power in your pocket. Use that power wisely.
...and what are some of your favourite eco-friendly items/products?
My favourite eco-friendly items are my Klean Kanteen bottle and thermos, I use them so much. In the beginning, I experienced some reluctance when I would ask baristas to fill up my thermos instead of giving me a single-use cup. But I feel like the attitude is changing. That gives me hope.
There's a ton of certifications and various ways to be sustainable. What is your tip to someone who wants to add more sustainable items?
My tip would be to do your research. There are so many great resources out there. Educate yourself before buying anything. Start small. And go slow. Rome wasn't built in a day, but maybe the decision to build it was. Decide. And then stick with it. Transitioning to a more sustainable lifestyle takes time and that's okay.
---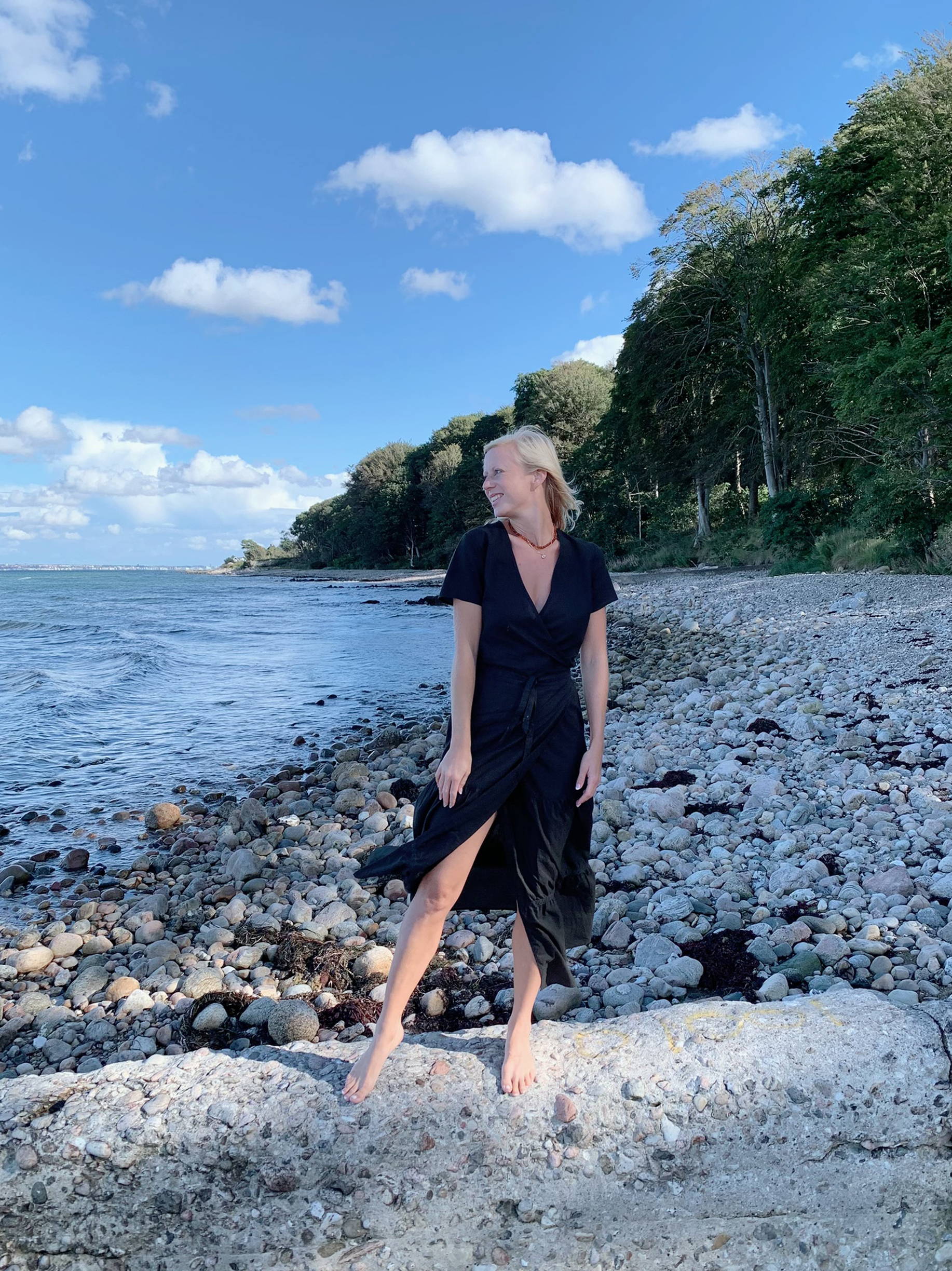 ---
You are a creative person and it shines through all your posts on Social Media. What is your favourite way to be creative?
That's a tough question. I love dancing. I love photography. I love reading, writing, drawing, painting. I love working on creative projects with others. That's one of the reasons I love Instagram - you can connect with other creatives, do collaborations and build a community of likeminded. The sense of community is important to me. It's also a way for me to share my work, as well as my thoughts on sustainability and other topics that are important to me. And to receive instant feedback from the community keeps you on your toes. I'm incredibly grateful for my followers and their support.
...and when do you find yourself to be most creative?
Often in times of struggle. And sometimes in times of peace. When I feel stressed with school, work or my private life, I tend to gravitate towards creativity. That's where I thrive. Expressing myself through art makes me feel like I exist. And I can work through some feelings and release some tension, when I give myself time and space to create.
Any advice for others who wants to be more creative?
I think anyone can be creative. But like anything it takes practice. The secret to success doesn't lie in natural ability, but in deliberate practice. Be open and curious, play with it, practice and remember there is only one of you in all time, your expression is unique and the world would be less beautiful without you.
---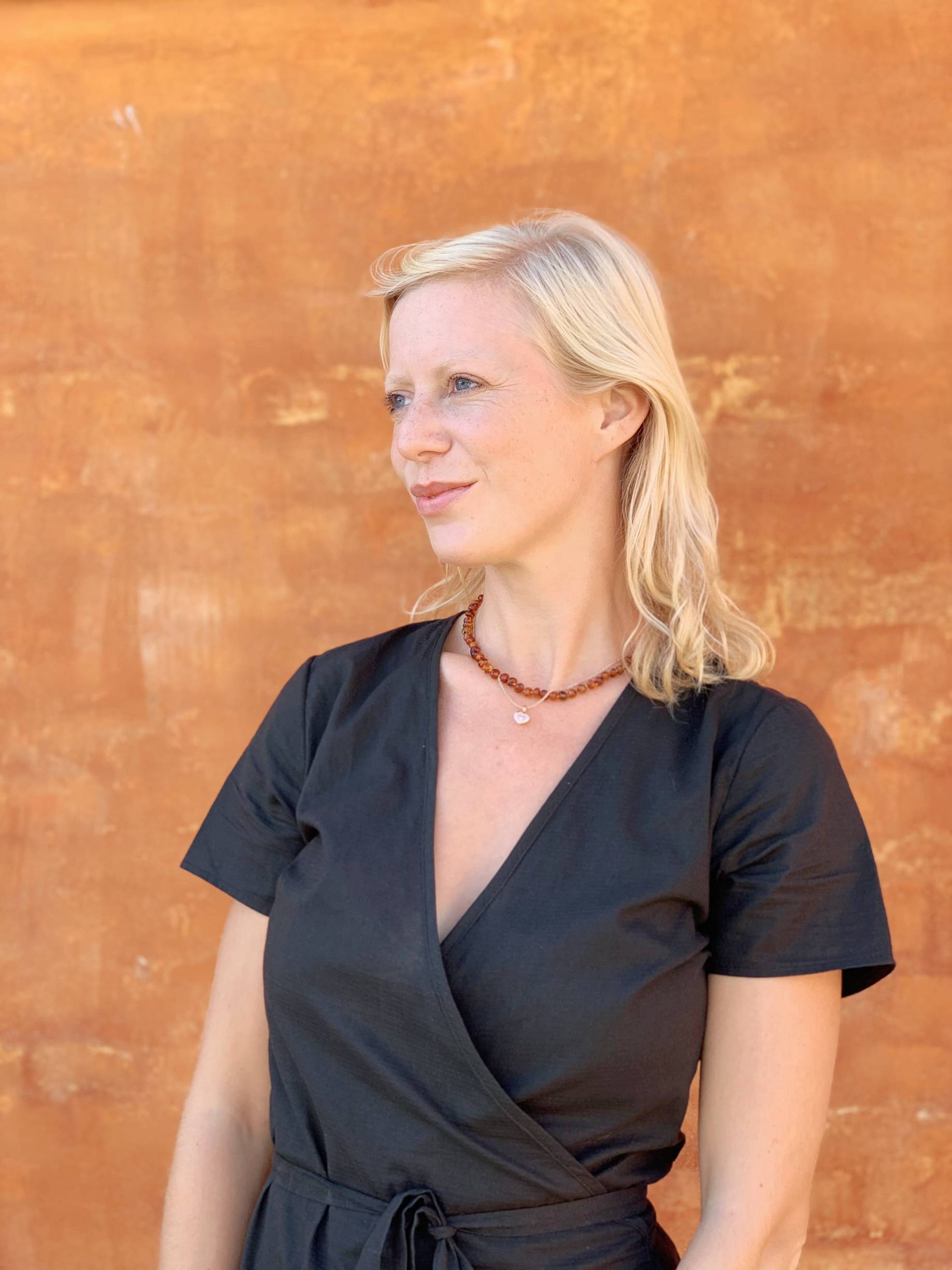 ---
We are grateful for the little sneak peek we got into the life of Anna Gabriella Bech.

We hope you enjoyed it too.
---
Learn more about Anna on her IG here.
Photo credits: Anna Gabriella Bech
---
✕